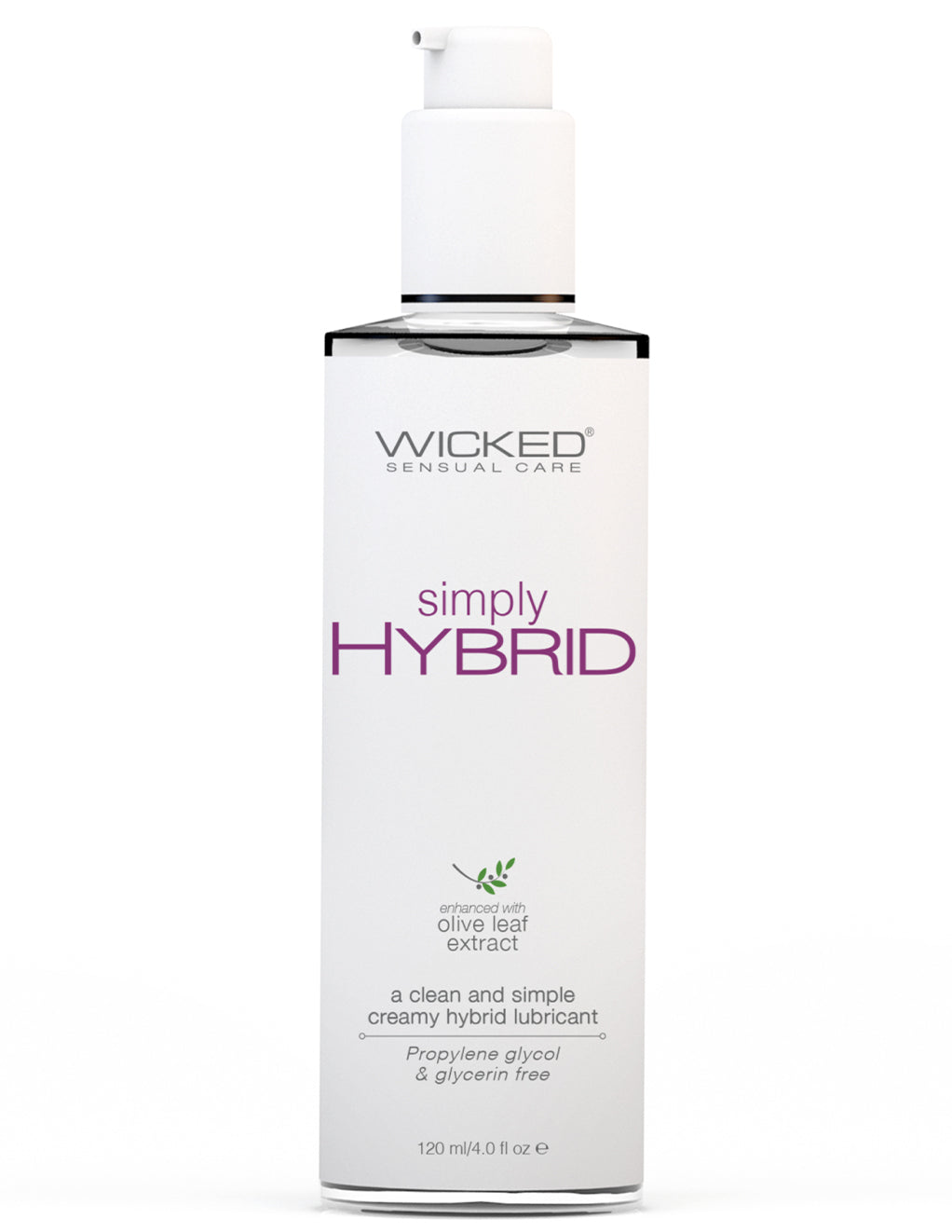 Wicked Simply Hybrid Lubricant
Simply Hybrid Lubricant by Wicked is a blend of water and silicone based lubricants.  This lubricant is long-lasting, feels clean and luxurious, and does not dry tacky.  It is made of vegan ingredients.  Olive leaf extract is the main ingredient that acts as a natural preservative.  It is also known for its moisturizing properties making this lubricant glide and leave skin feeling soft. 
This lubricant is free of Parabens, Propylene Glycol, and Glycerin.  It lasts longer than normal water based lubricant with its silicone blend.  It doesn't evaporate as quickly, allowing longer sessions with your partner.
Ingredients: Water,Propanediol ( corn),Polyglyceryl-2 Stearate,Glyceryl Stearate, Stearyl Alcohol, Cyclopentasiloxane, Dimethiconol, Cyclohexasiloxane, Olea Europaea (olive) leaf extract, Hydroxyethylcellulose (tree bark), Citric Acid, Sodium Benzoate,Potassium Sorbate
Details
Size: 4 oz
Ingredients: Water,Propanediol ( corn),Polyglyceryl-2 Stearate,Glyceryl Stearate, Stearyl Alcohol, Cyclopentasiloxane,Dimethiconol, Cyclohexasiloxane, Olea Europaea (olive) leaf extract, Hydroxyethylcellulose (tree bark), Citric Acid, Sodium Benzoate,Potassium Sorbate
Brand: Wicked Sensual Care
Model #: 91204