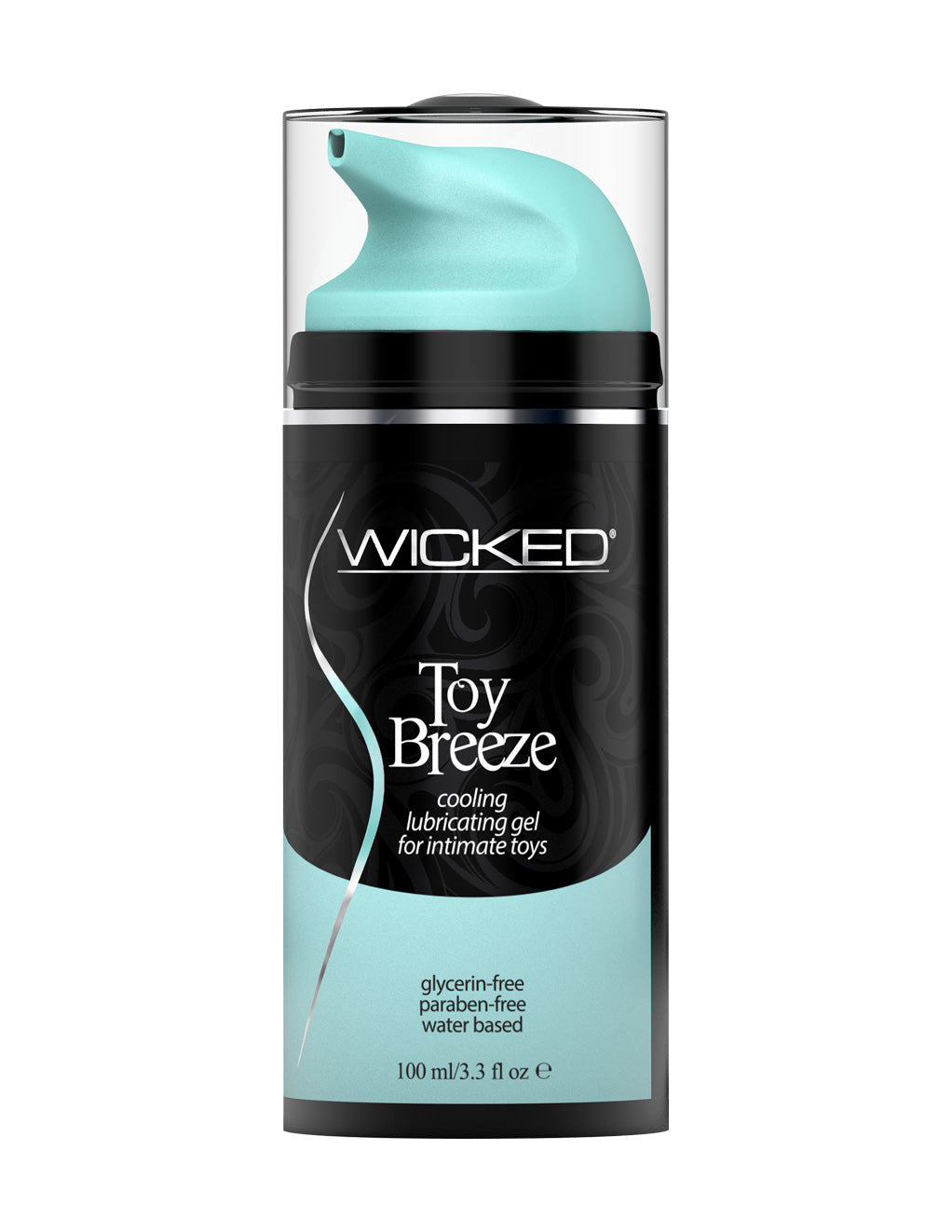 Wicked Toy Breeze Cooling Gel Lubricant
Toy Breeze by Wicked is a water based cooling gel lube.  This lubricant adds a cold thrill for penetration or external play.  It is made with a non-drip formula.  This water based lubricant is thick and will last longer than your average water based lubricant.  Start with 1 pump and reapply as desired.  It is safe to use with toys and latex condoms.  This lubricant is highly recommend for toy penetration or for persons who are looking for a long lasting water based lubricant.
This aloe-based formula is soothing and healing.  It will leave your skin feeling moisturized.
Ingredients: Water, Propylene Glycol, Cellulose Gum, Aloe Barbadensis Leaf Juice, Olea Europaea Leaf Extract, Hydroxyethylcellulose, Disodium EDTA, Citric Acid, Diazolidinyl Urea, Sodium Benzoate, Potassium Sorbate
Keep away from direct sunlight
Store in a cool and dark place
Details
Size: 3.3 fl.oz.
Brand: Wicked