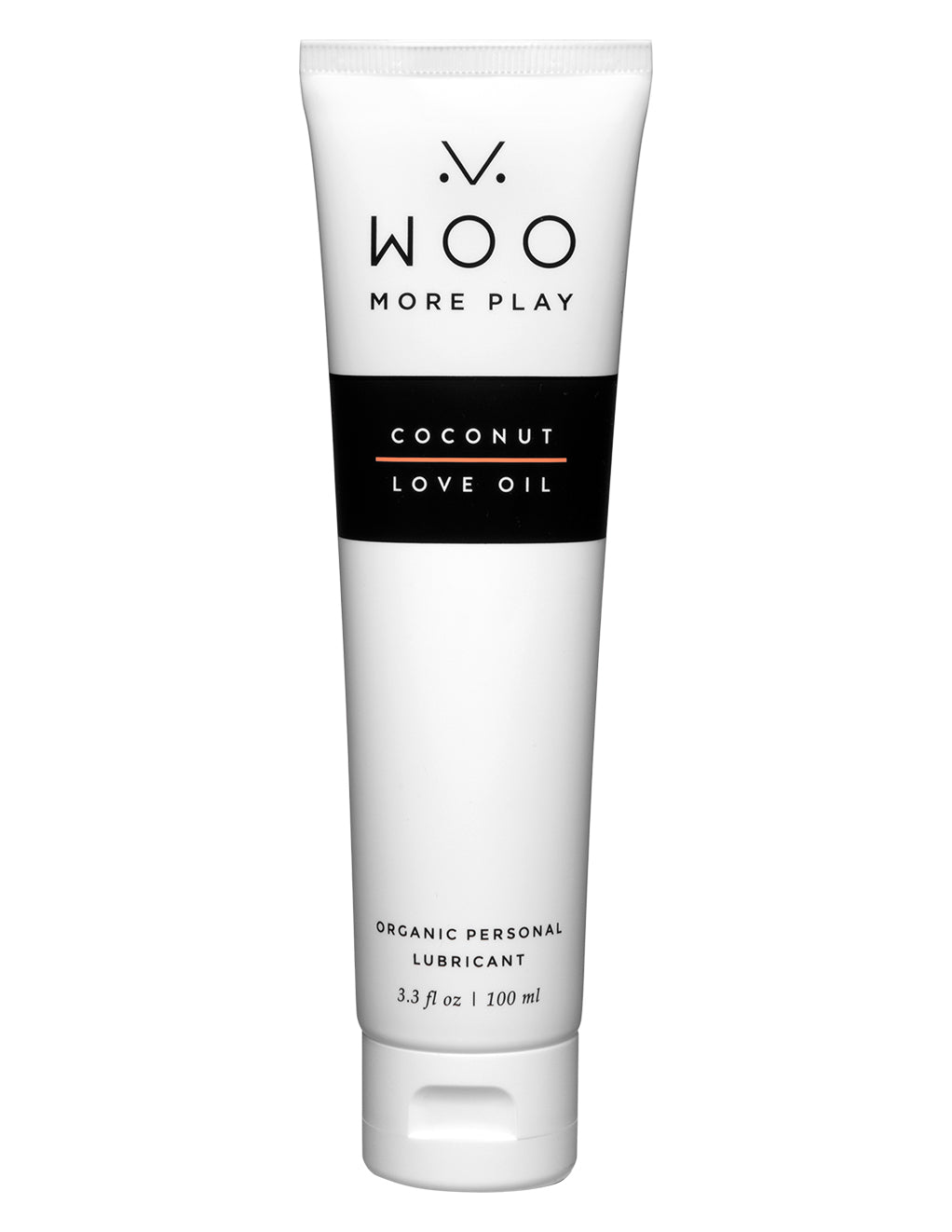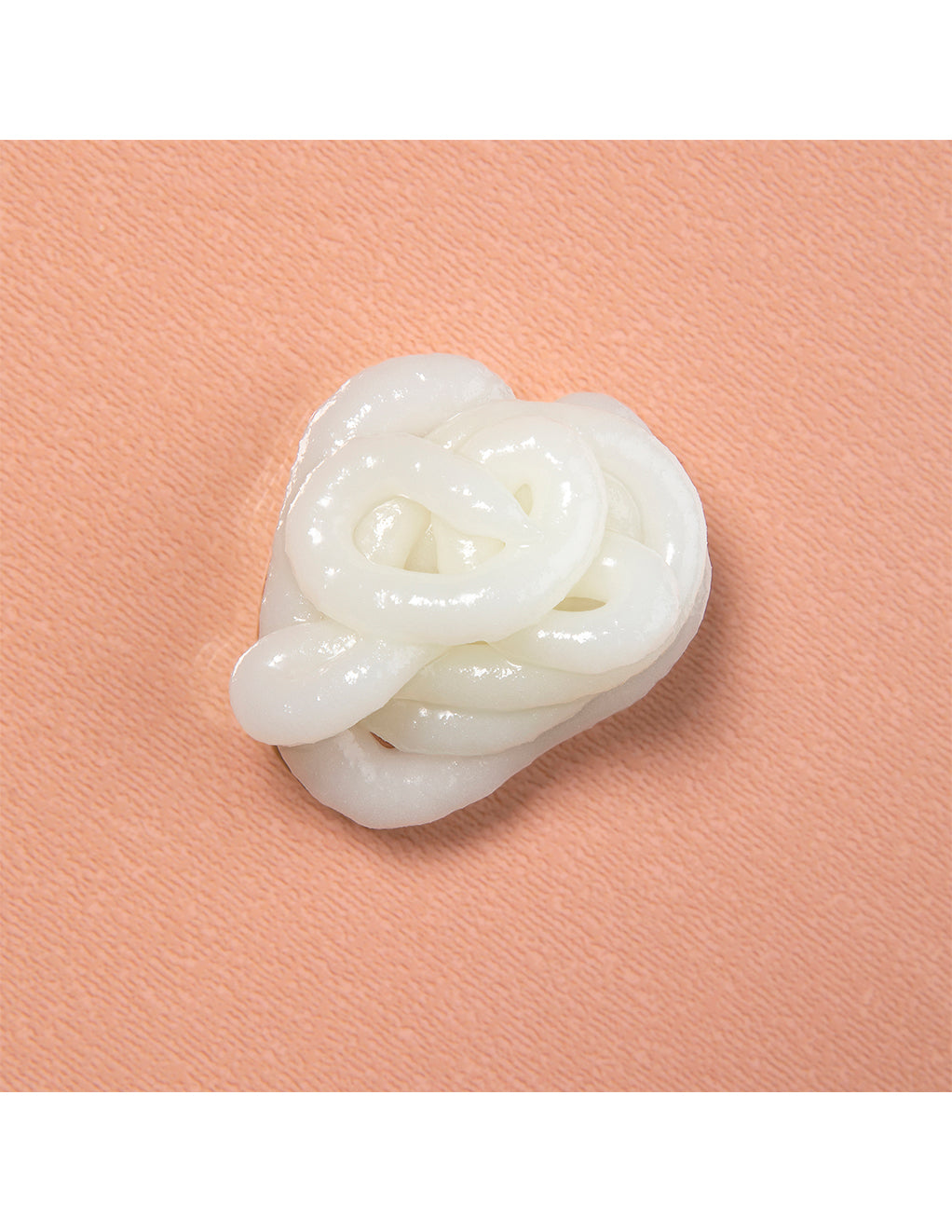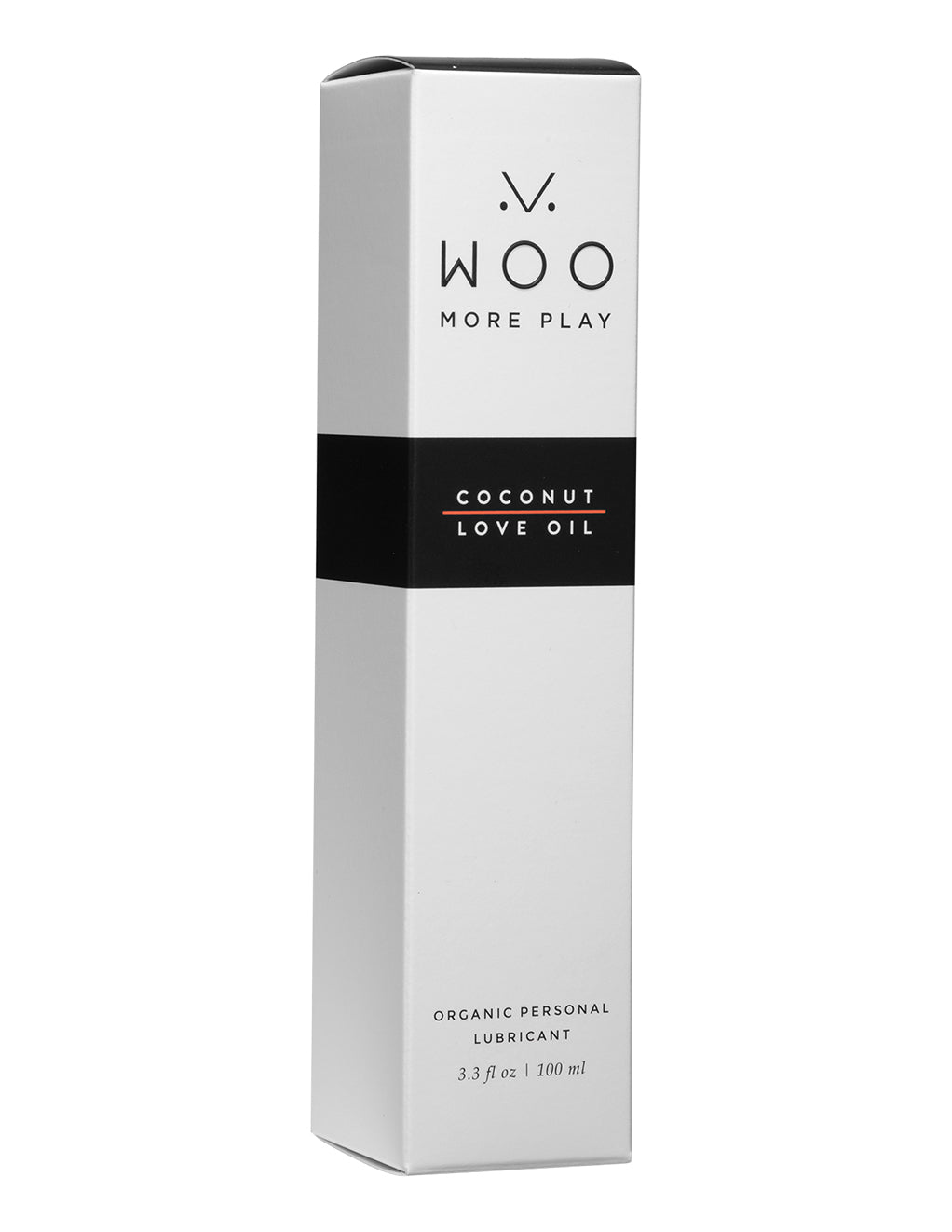 Woo More Play Coconut Love Oil
The Coconut Love Oil by Woo More Play is a natural hybrid of coconut oil and water.  This lubricant doubles as a massage oil.  It is made with organic coconuts and natural ingredients.  It is so natural you can eat it.  This lubricant is perfect for masturbation, anal penetration, and vaginal penetration.  
Its texture is non-sticky, long lasting, moisturizing, and smooth.  It has a semi-sweet flavor, not getting in the way of oral play between sessions.  Its coconut ingredient is known for its anti-bacterial, anti-fungal, and anti-inflammatory properties.  This lube has vanilla essence to enhance arousal and salivation through sense of smell.  Beeswax is another moisturizing agent that ensures a smooth glide.  Coconut Love Oil is sweetened with stevia to add that sweet touch without the calories.  It allows you to enjoy the taste of this lube without the harsh affects of other sugar based flavored lubricants.
Enjoy this all natural lubricant.  It is paraben free, glycerin free, petroleum free, silicone free, and animal cruelty free.
Avoid using with Latex condoms.  Oil based lubricants break down Latex chemical properties, causing it to tear during use.
Ingredients: Cocos Nucifera (Unrefined Coconut Oil), Natural Flavor (Vanilla Essence),
Beeswax, Water/Aqua, Jojoba Esters, Helianthus Annuus Sunflower Seed Wax,
Acacia Decurrens Flower Wax, Polyglycerin-3, Stevia Rebaudiana Leaf Extract
(Stevia) *Certified Organic.

Avoid using with Latex condoms. Oil breaks down latex properties, making it tear open during use.
Store in a warm area above 69 degrees. Love oil can solidify in cooler temperatures due to virgin coconut oil chemical properties. Rub between hands to melt its solid texture before use.
Wash off with warm water and mild soap
Details
Ingredients: Cocos Nucifera (Unrefined Coconut Oil), Natural Flavor (Vanilla Essence), Beeswax, Water/Aqua, Jojoba Esters, Helianthus Annuus Sunflower Seed Wax, Acacia Decurrens Flower Wax, Polyglycerin-3, Stevia Rebaudiana Leaf Extract (Stevia) *Certified Organic.
Size: 3.3oz
Brand: Woo More Play
Model #: 4600-01-BX