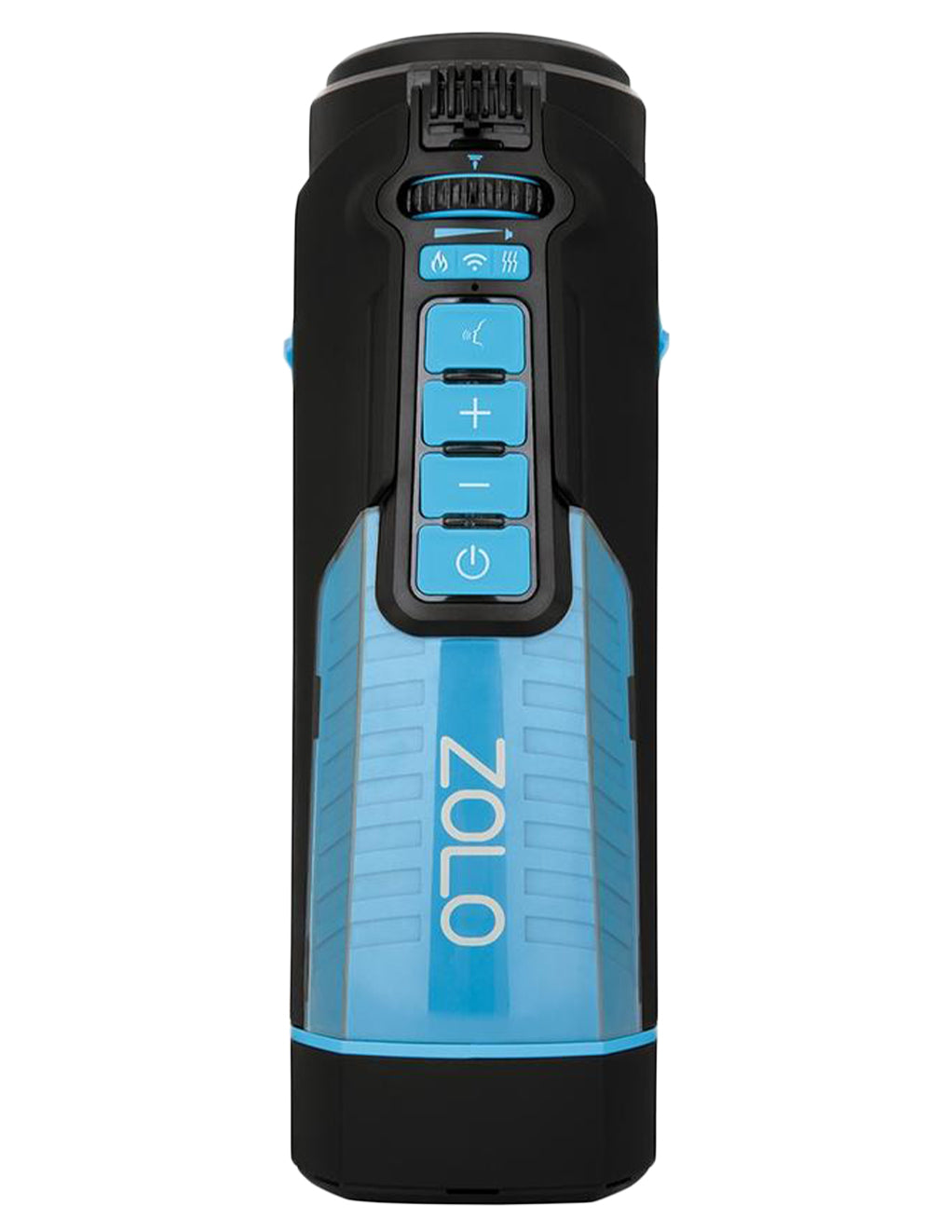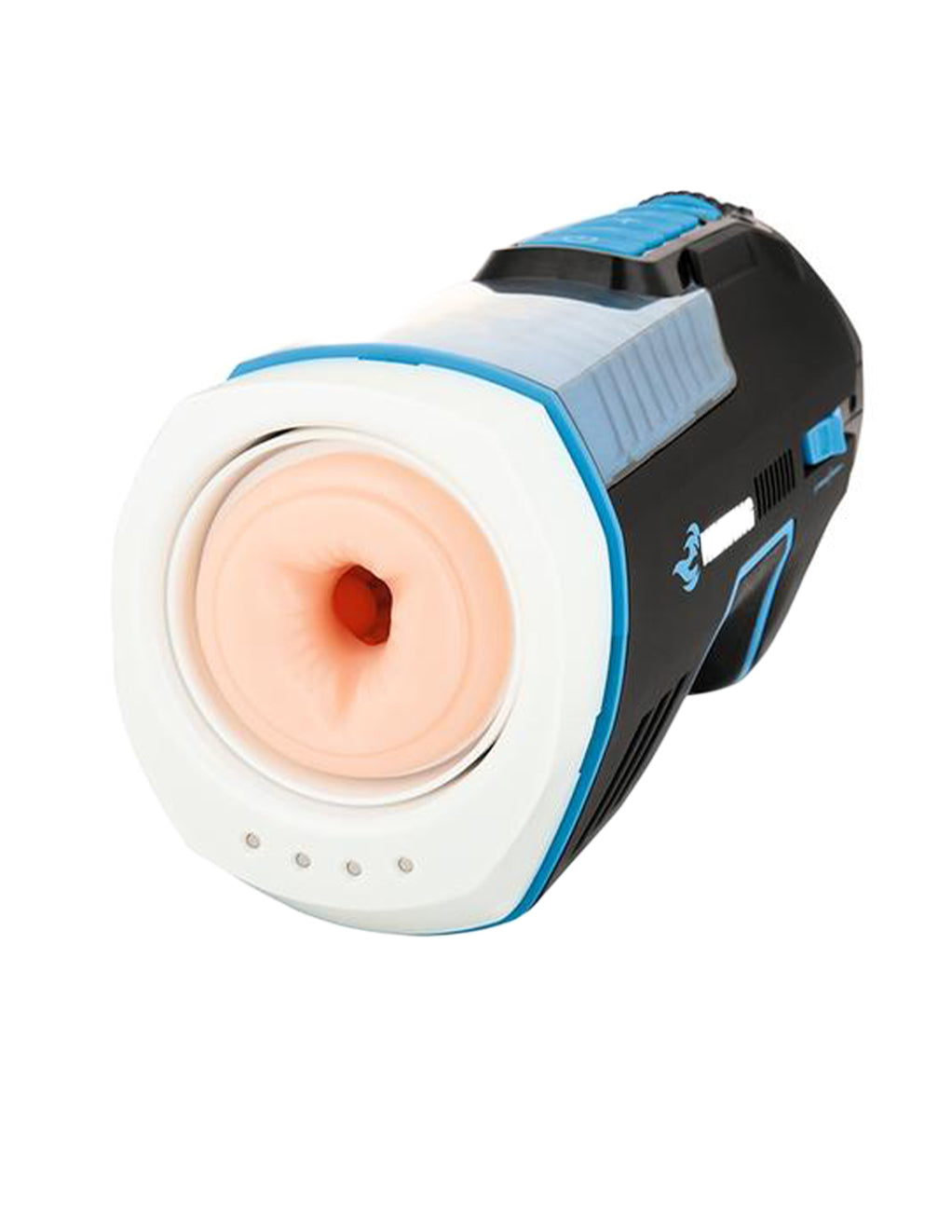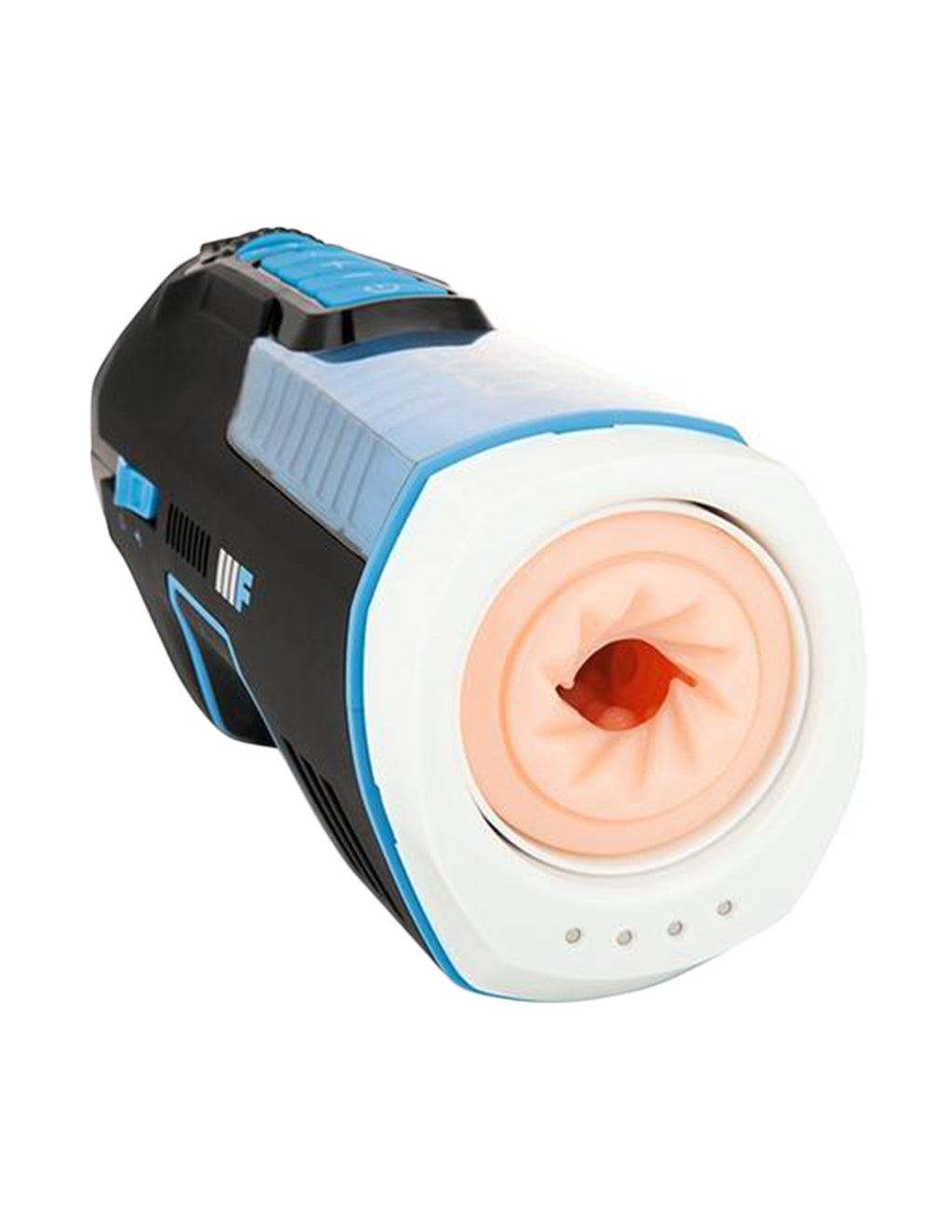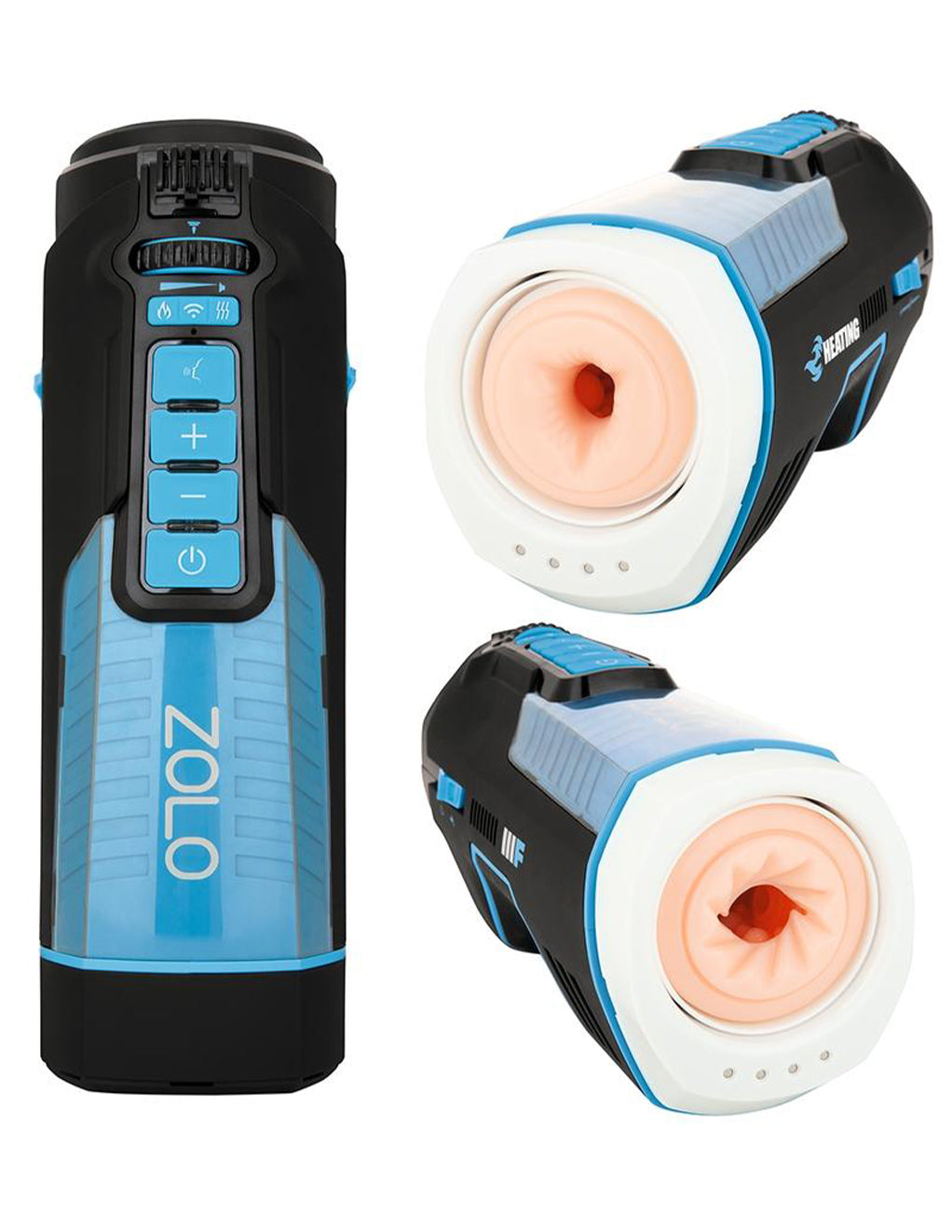 The Roboblow by Zolo is the ultimate sucking masturbator.  It is 11 inches long and 4.5 inches wide.  This masturbator has 10 unique functions, adjustable suction levels, warming sensation, 2 interchangeable sleeves, drying function, erotic audio, and an 8 foot cord.
This ultimate masturbation sleeve has a hard ABS plastic case with soft and fleshy TPE sleeve.  Its sleeve can take the full shaft compared to others.  Both sleeves have textured inner lining with ribs and pleasurable shapes. 
Roboblow's control buttons consists of a power button, increase/decreasing vibration and suction button, erotic audio button, heating button, Bluetooth button, and pattern changing button.
Play with up to 10 different functions.  These vibration and suction patterns will bring you to release in 10 different ways.  It stimulates the shaft and tip of the penis.  These vibrations along with suction and texture will get you aroused and ready for more.
Customize your suction pressures with the adjustable levels.  Start off slow and pick up speed as you are close to ecstasy.
 The warming function makes the sleeve feel comfortable and realistic.  This function also benefits you during the cold seasons.  Turning on the warming function prior to using Blowbot will enhance your experience.

Blowbot comes with 2 sleeves to play with.  They are interchangeable and can be switched out whenever you're in the mood for something else.  They feel realistic with lots of textures.
Blowbot comes with a drying function.  This function keeps your sleeve dry, keeping it clean and hygienic.
Enhance your experience with erotic sounds.  These sounds can connect to your wireless headset through Bluetooth.  Erotic sounds makes your sessions feel like the real deal.  Listen to it closely as you pound into Blowbot.
Lastly, this masturbation sleeve comes with a 8 foot cord.  It gives you endless amount of power and makes Blowbot easy to use whenever you're in the mood.
This product has a limited 1 year warranty through Zolo
Compatible with only water based lubricants
Remove sleeve from container and wash in warm water with toy cleaner
Dry and add toy powder to absorb any excess moisture
Store in its container, in a cool, dry place
Details
1 Year Limited Warranty via Zolo
USB Rechargeable
Color: Black
Material: ABS, TPE
Size: 11 x 4.5 inches
Brand: Zolo
Model #: 848416005567