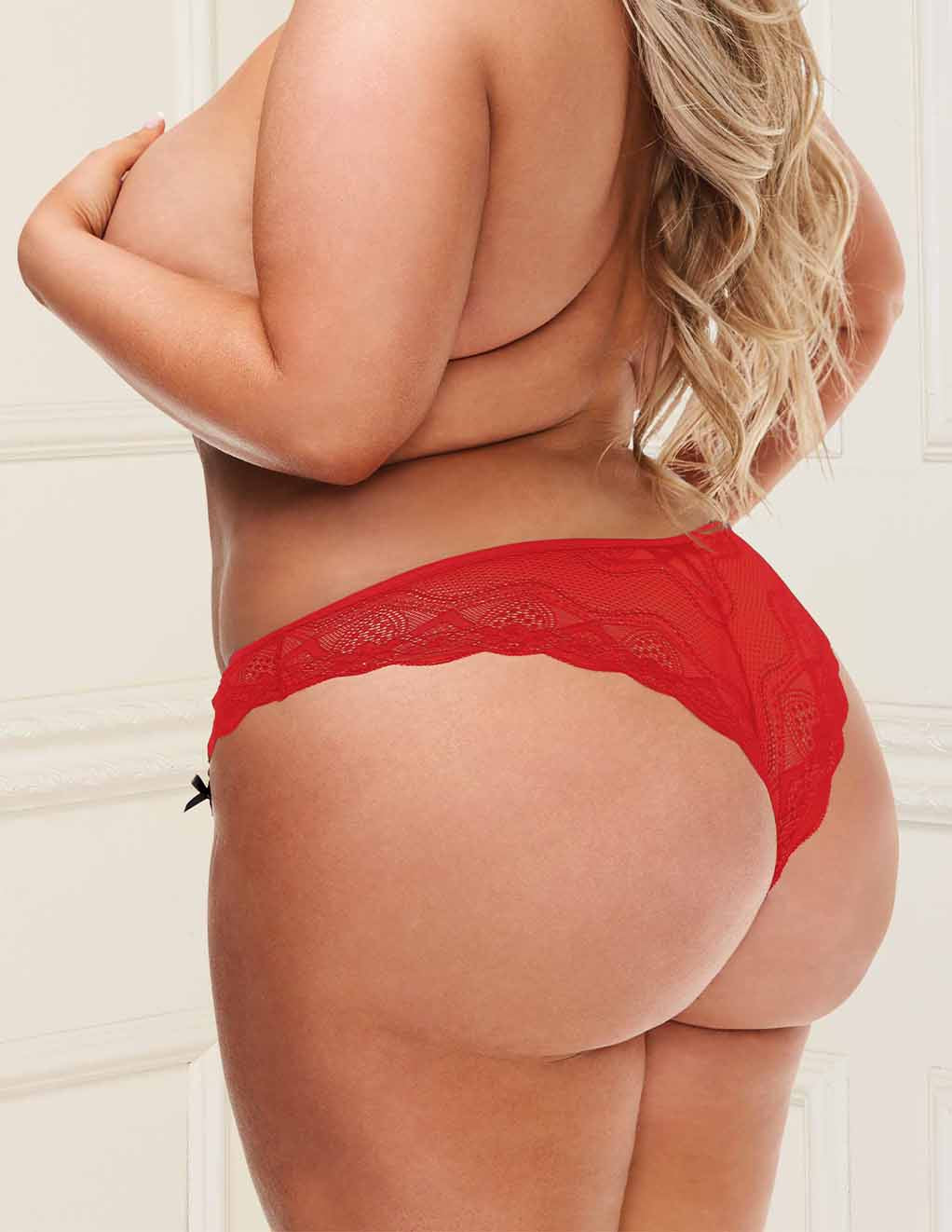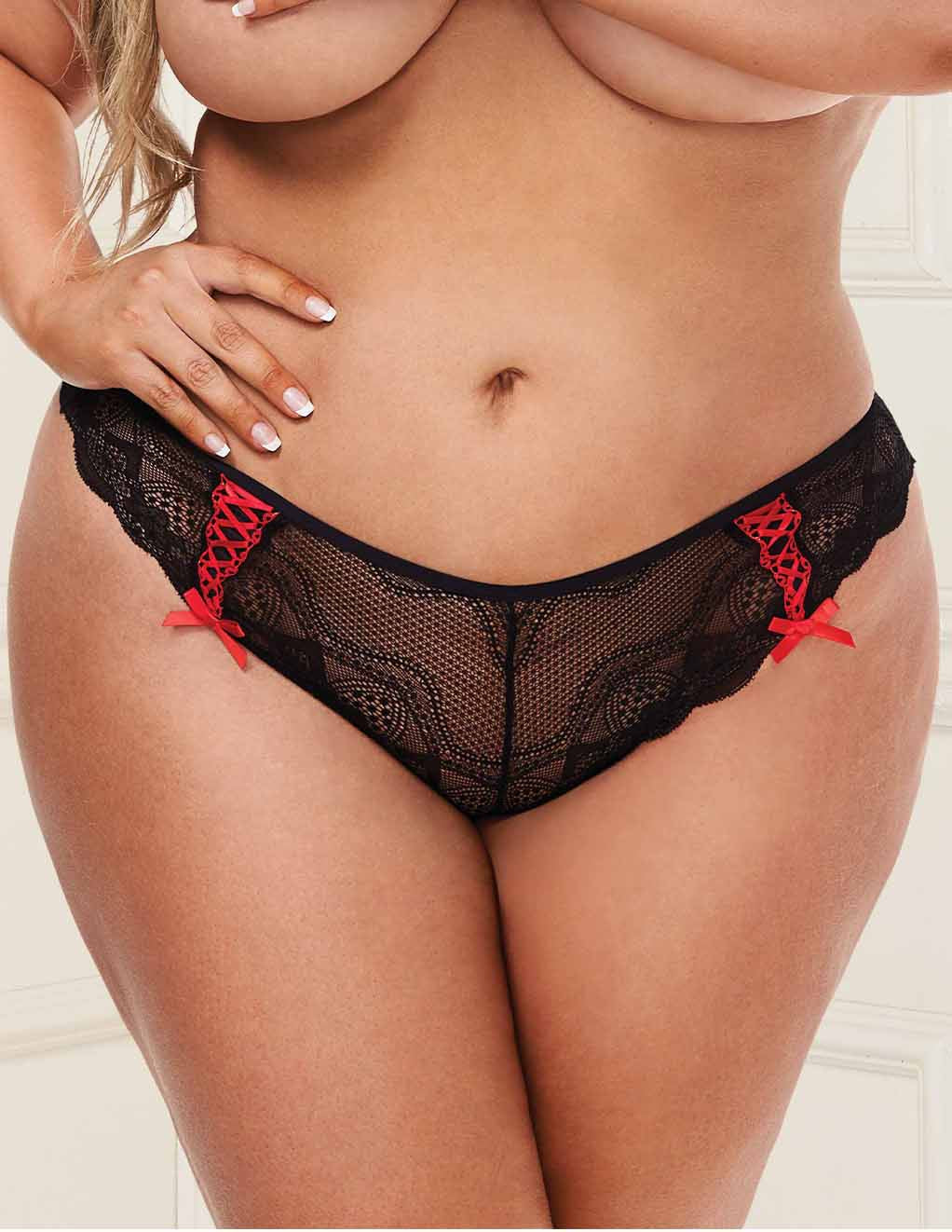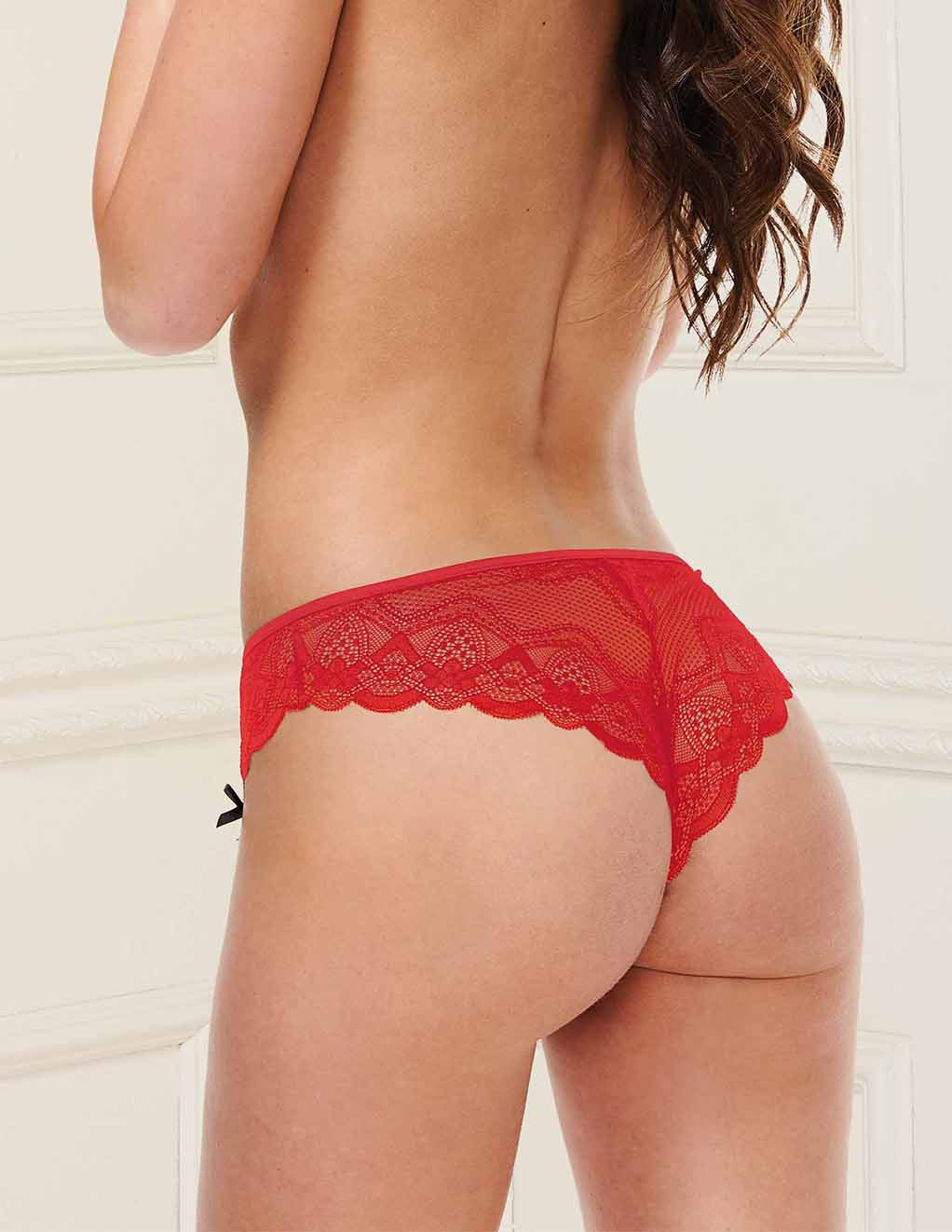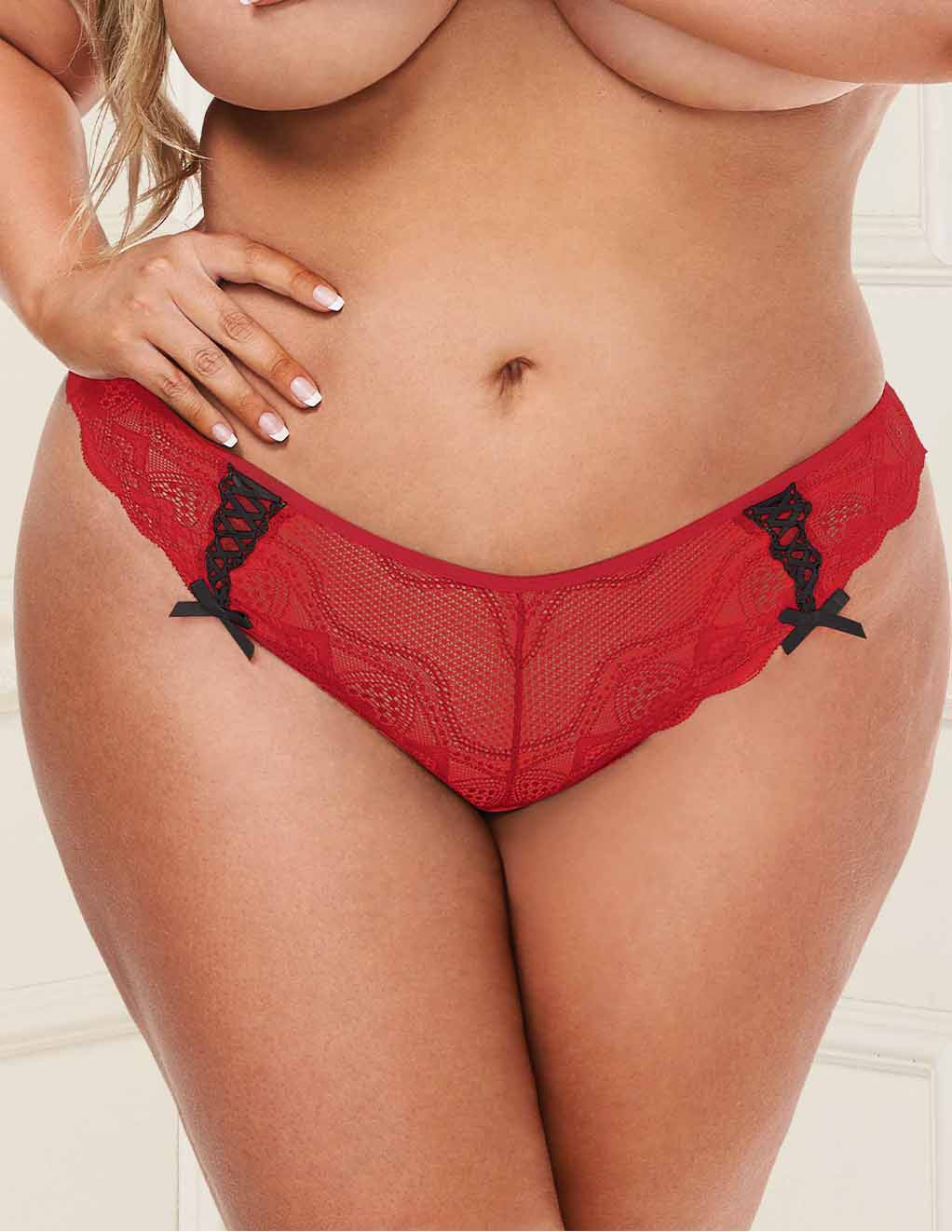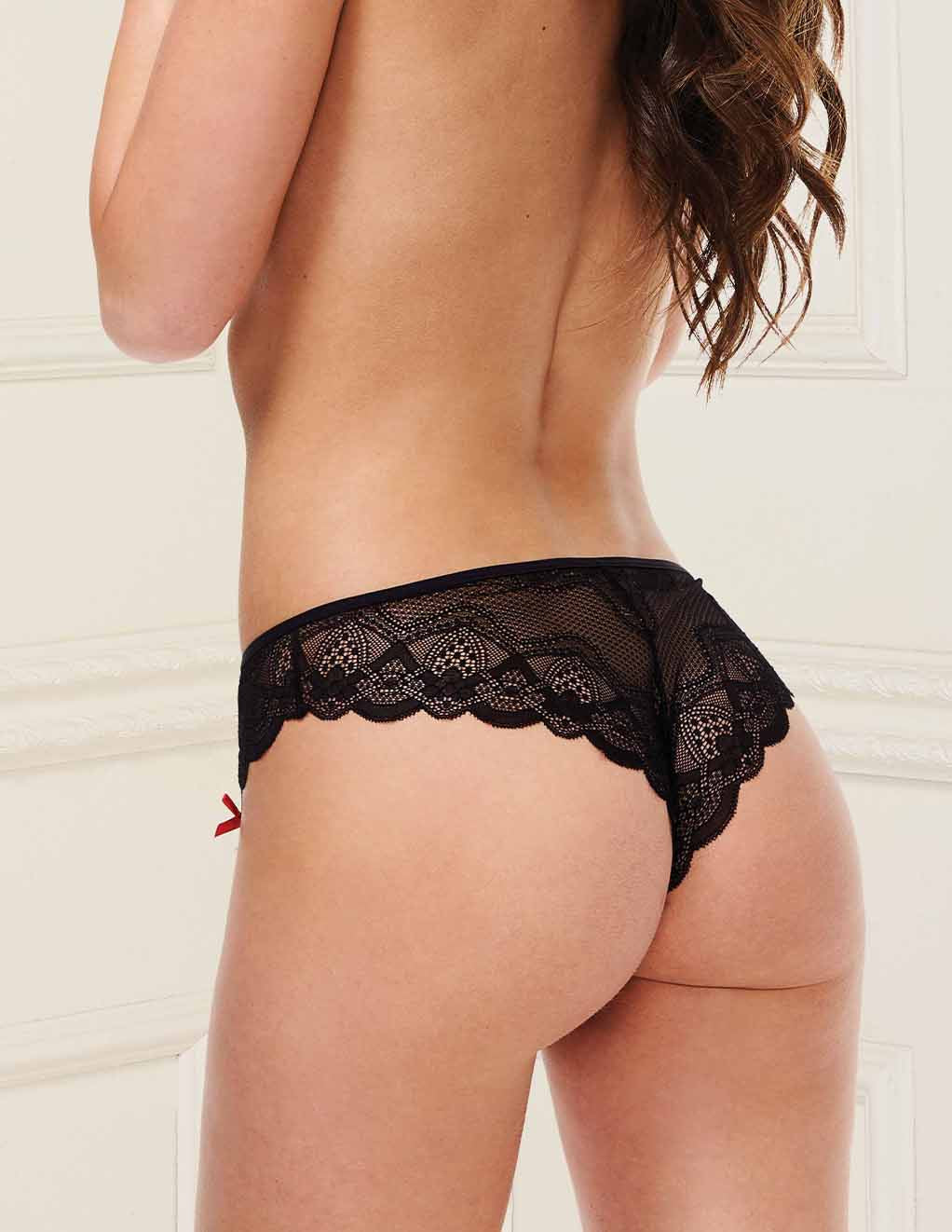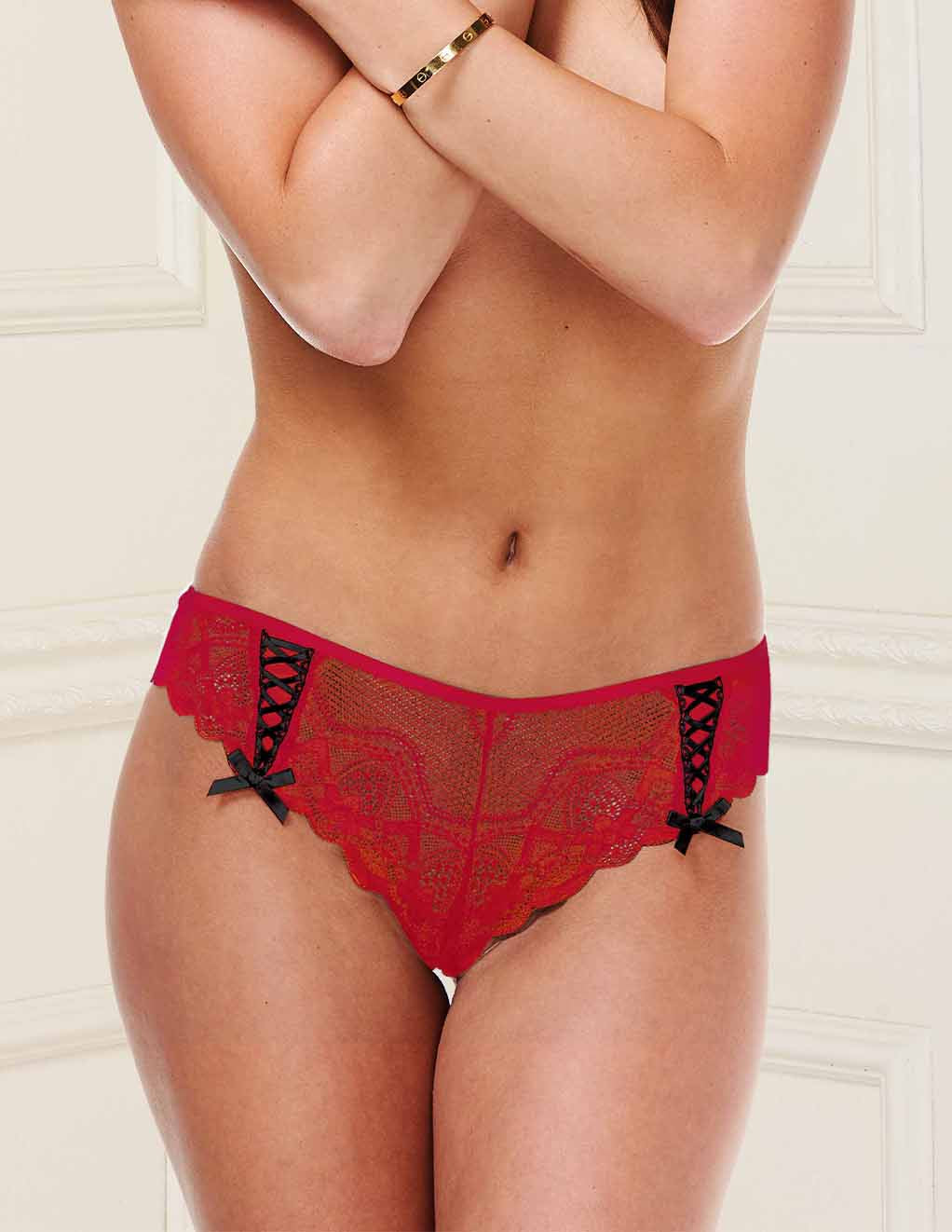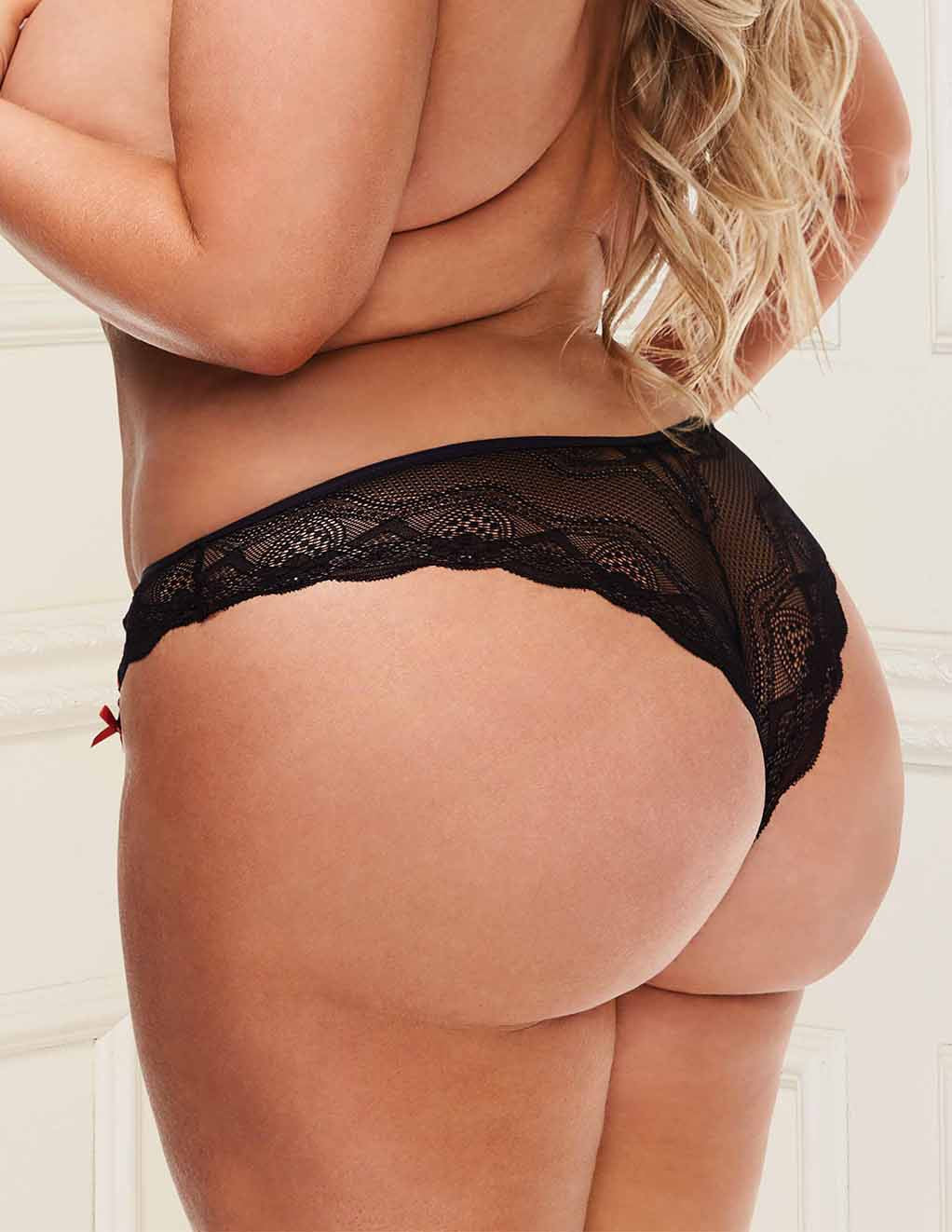 Baci Lace Ribbon Boyshort
20% off 2 Sale Items, 30% off 3 Sale Items Offer auto applied, some exclusions may apply.
The Lace Ribbon Boyshort by Baci has a front to back stretchy laced detailing.  Two down laced ribbons with bow accent on the left and right of the front side.  High back cut, accentuates buttocks.
Size Small fits 2-4 dress size, 26-28" Waist, 36-38" Hip
Size Medium fits 4-6 dress size, 28-32" Waist, 38-40" Hip
Size Large fits 6-8 dress size, 32-34" Waist, 40-42" Hip
Size 1X/2X fits 12-16 dress size, 36-46" Waist, 42-48" Hip
Size 3X/4X fits 16-20 dress size , 40-44" Waist, 50-56" Hip
Machine wash cold on delicate cycle
Hang to dry or tumble dry in low heat
Do not bleach
Nylon/Spandex material
Details
Lace design
Downward laced ribbon detailing
Bow accents
Scallop laced bottom lining
High back cut panty

Brand: Baci, XGen
Model #: BLW6015-BLK-1X/2X, BLW6015-BLK-3X/4X, BLW6015-BLK-L, BLW6015-BLK-M, BLW6015-BLK-S, BLW6015-BLK-XL, BLW6015-RED-1X/2X, BLW6015-RED-3X/4X, BLW6015-RED-L, BLW6015-RED-M, BLW6015-RED-S, BLW6015-RED-XL