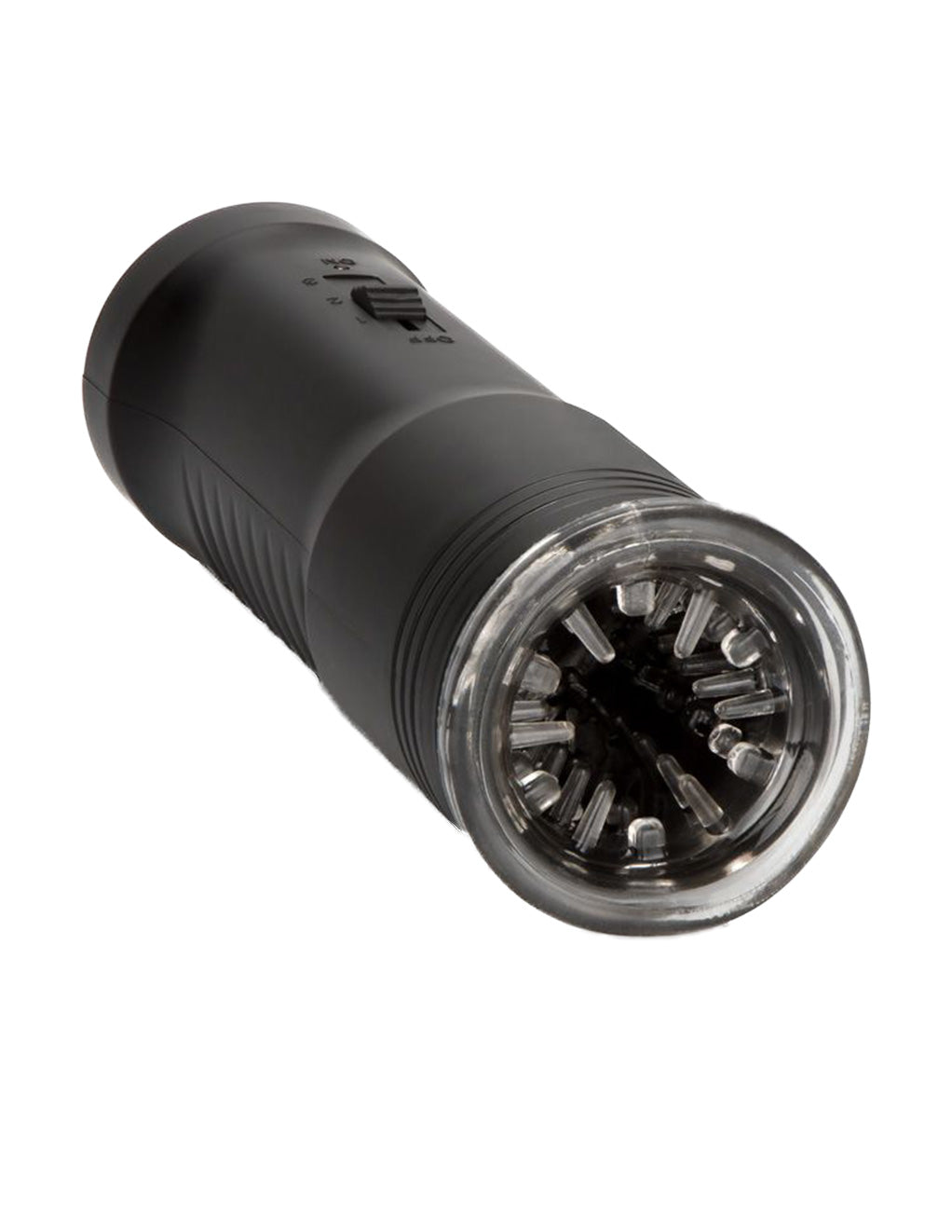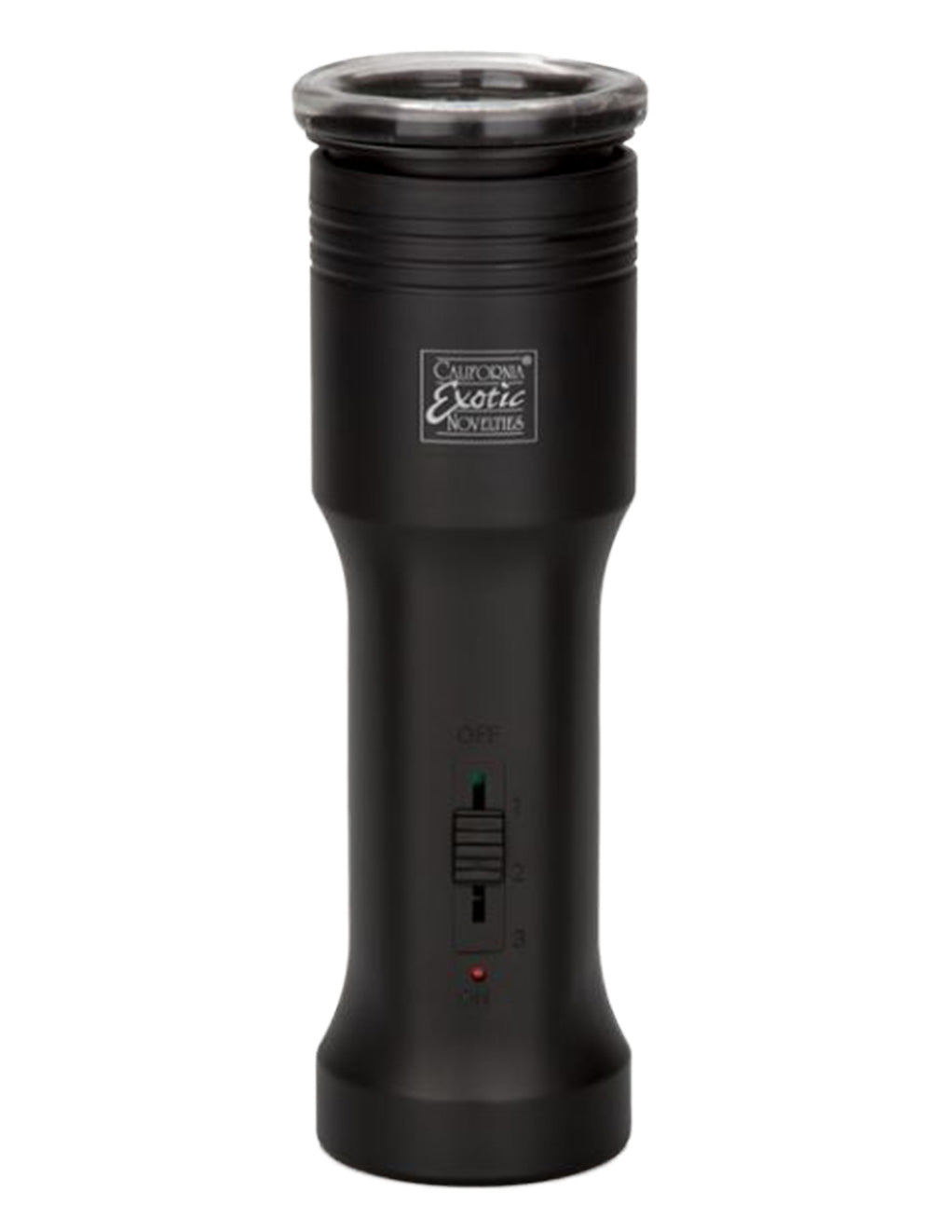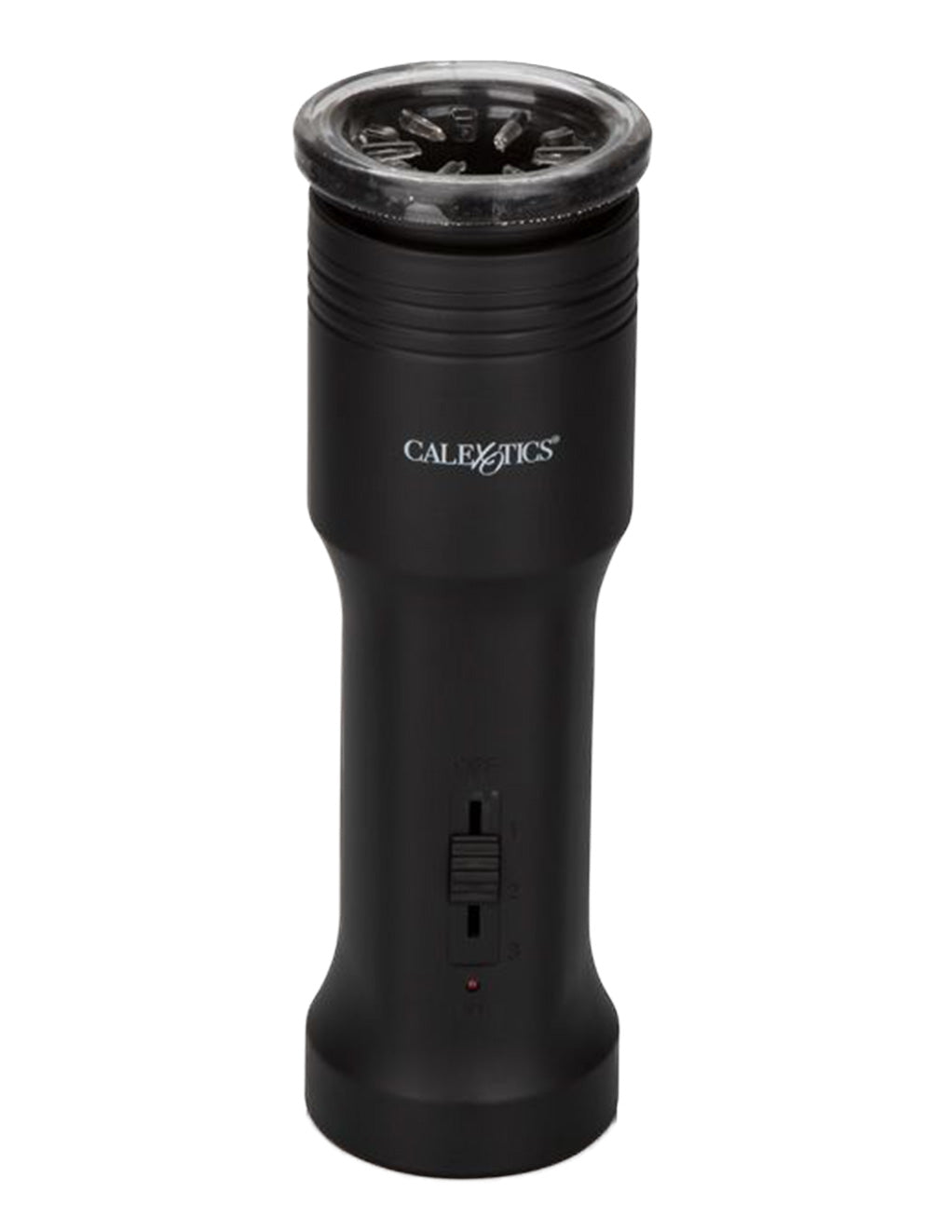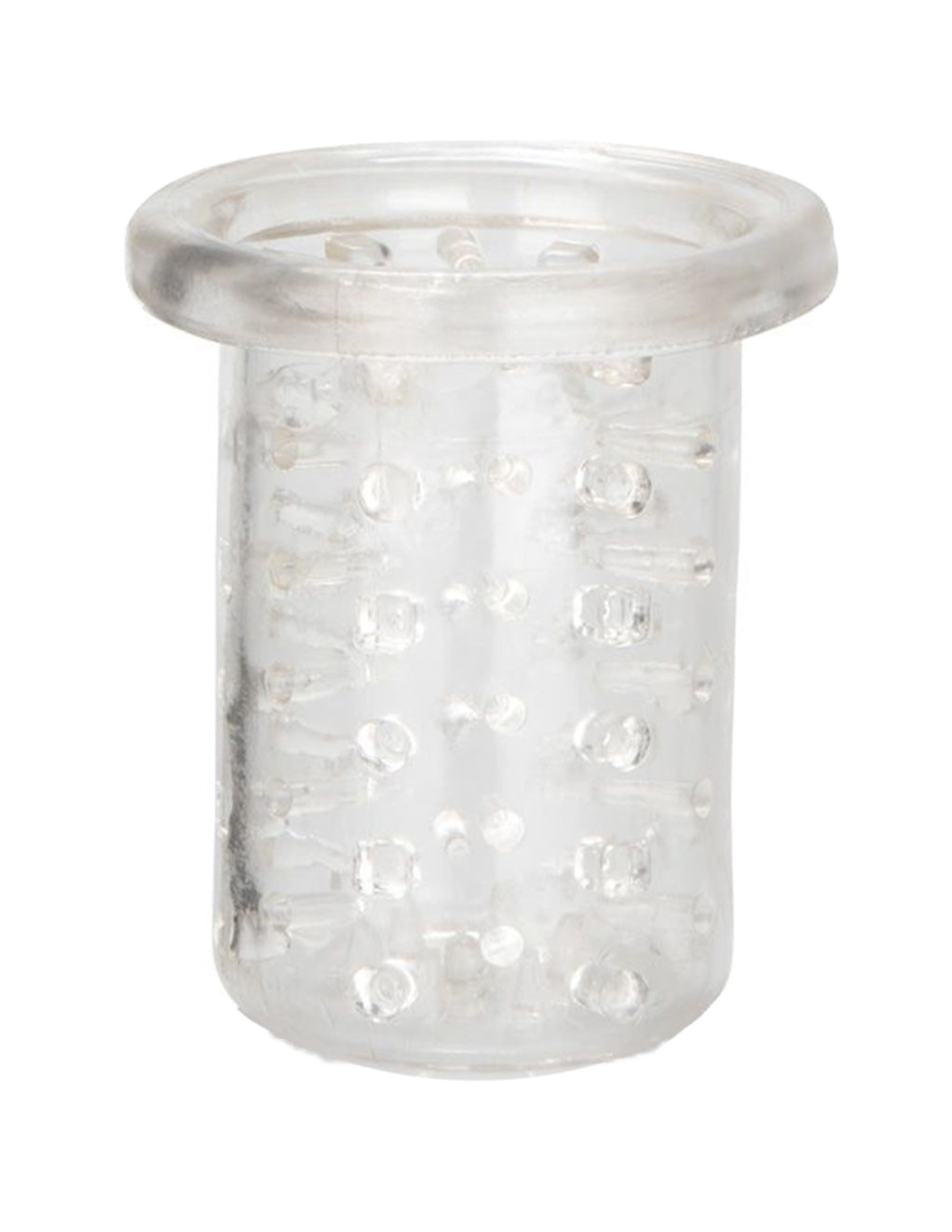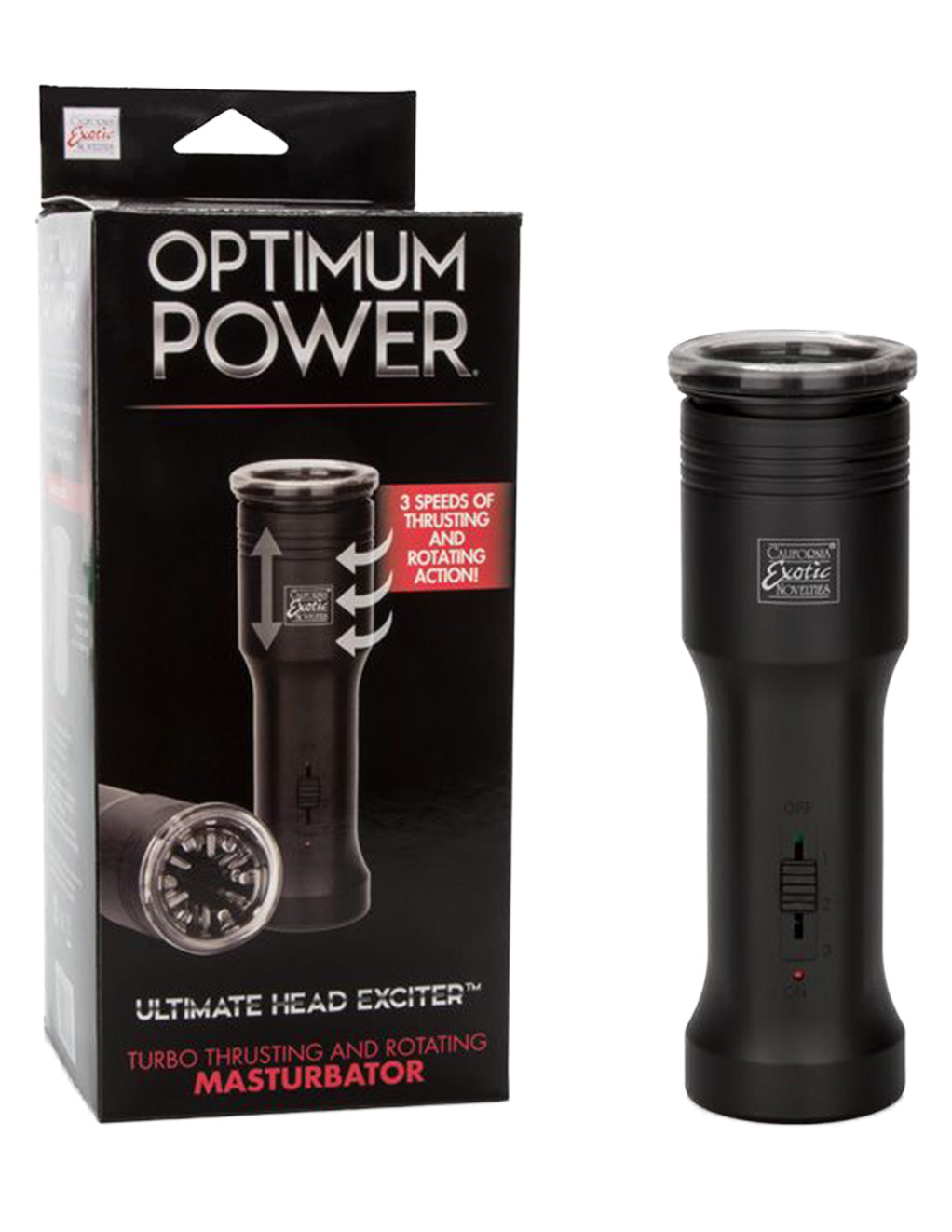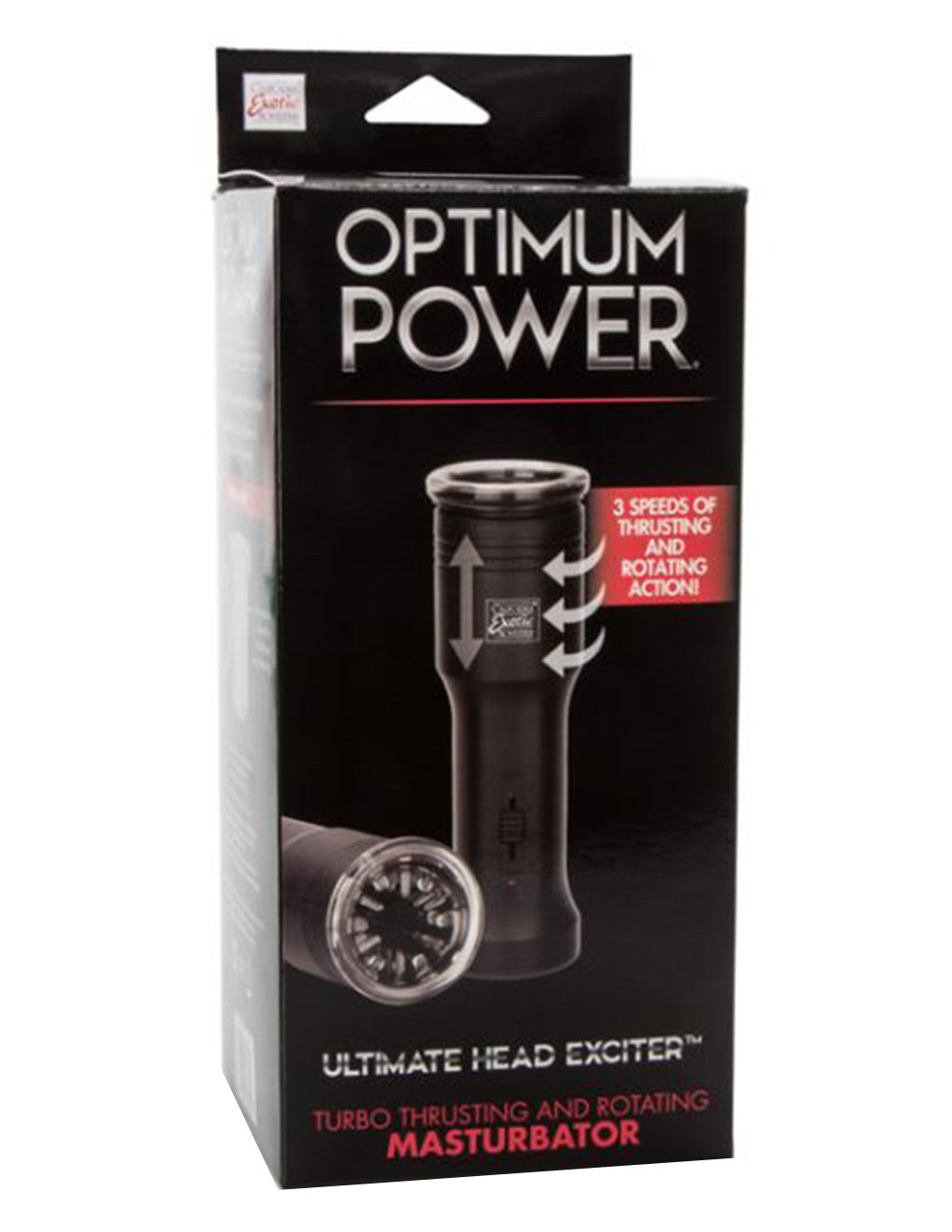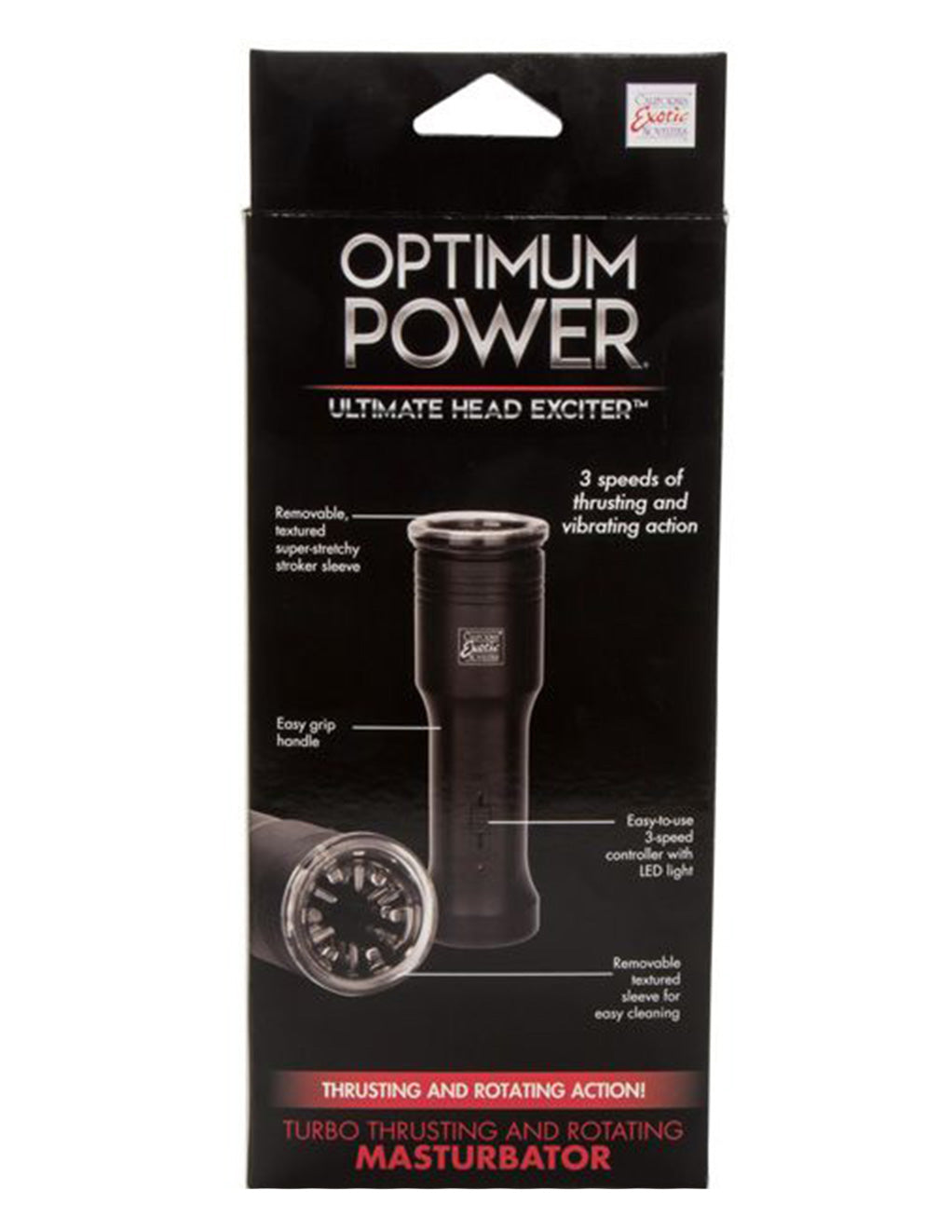 CalExotics Optimum Power Ultimate Head Exciter
The Ultimate Head Exciter by Optimum Power is a battery powered, stroking, and twisting masturbator.  This masturbator tantalizes the head and shaft of the penis with its nubby interior.  It rotates and thrusts up and down while its LED lighting gives you a little light show.  This excites the head and shaft of the penis.  The Ultimate Head Exciter is 9 inches long and 2.75 inches side.  It requires 4 AA batteries.  The sleeve is made of soft TPR material with an ABS case.  The textures paired with lube provides a great stroking experience.  It was ergonomically designed to easily grip and guide.  Use this masturbator when the need hits.  It's a great way to treat yourself.  Stay hydrated and use plenty of water based lubricant.
This product has a 1 year manufacturer's warranty through CalExotics.  Click here to visit the CalExotic's warranty page.
Use with water based lube
Wash sleeve in warm water with toy cleaner
Details
Battery: 4 AA (Not Included)
Color: Black/Clear
Material: ABS, TPR
Size: 9 x 2.75 inches
Brand: CalExotics