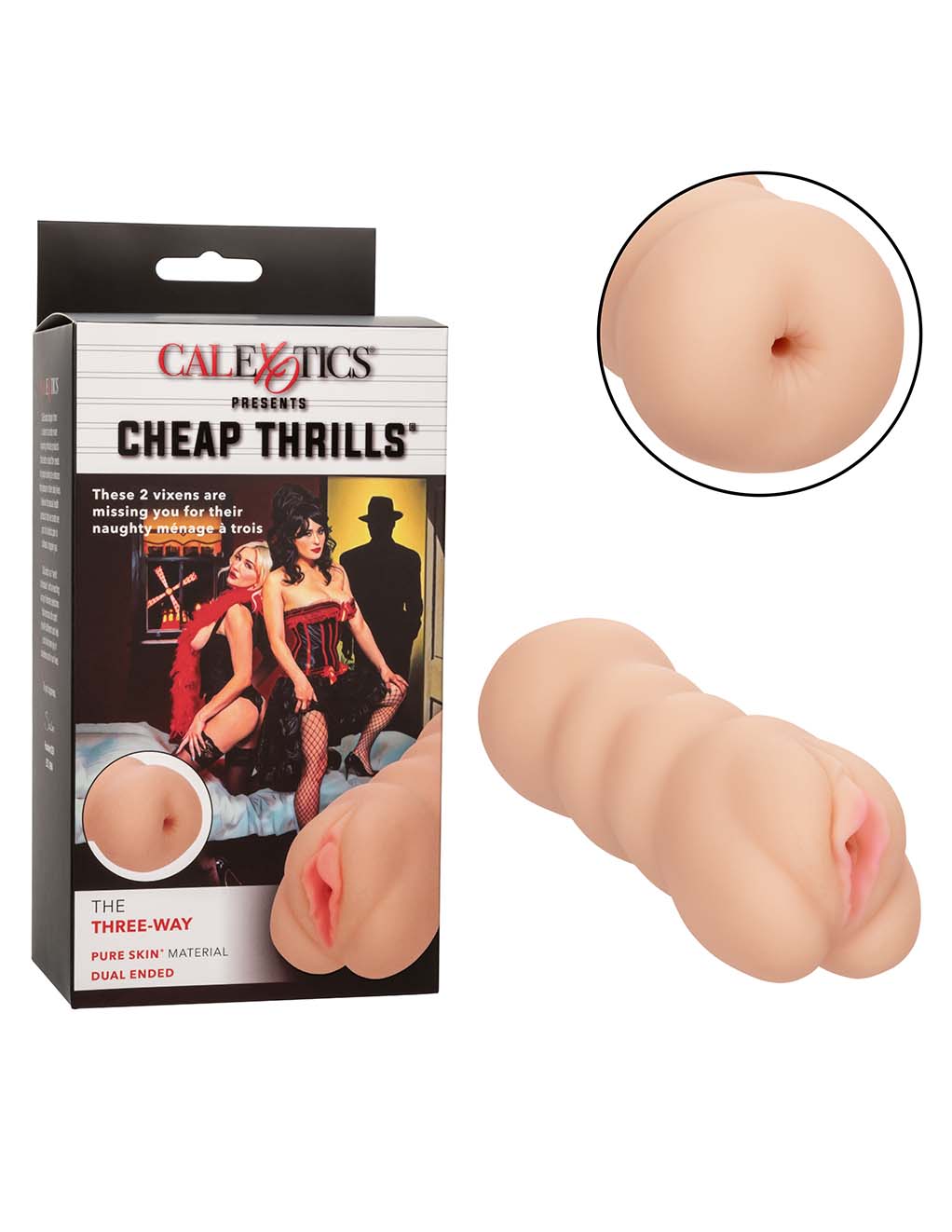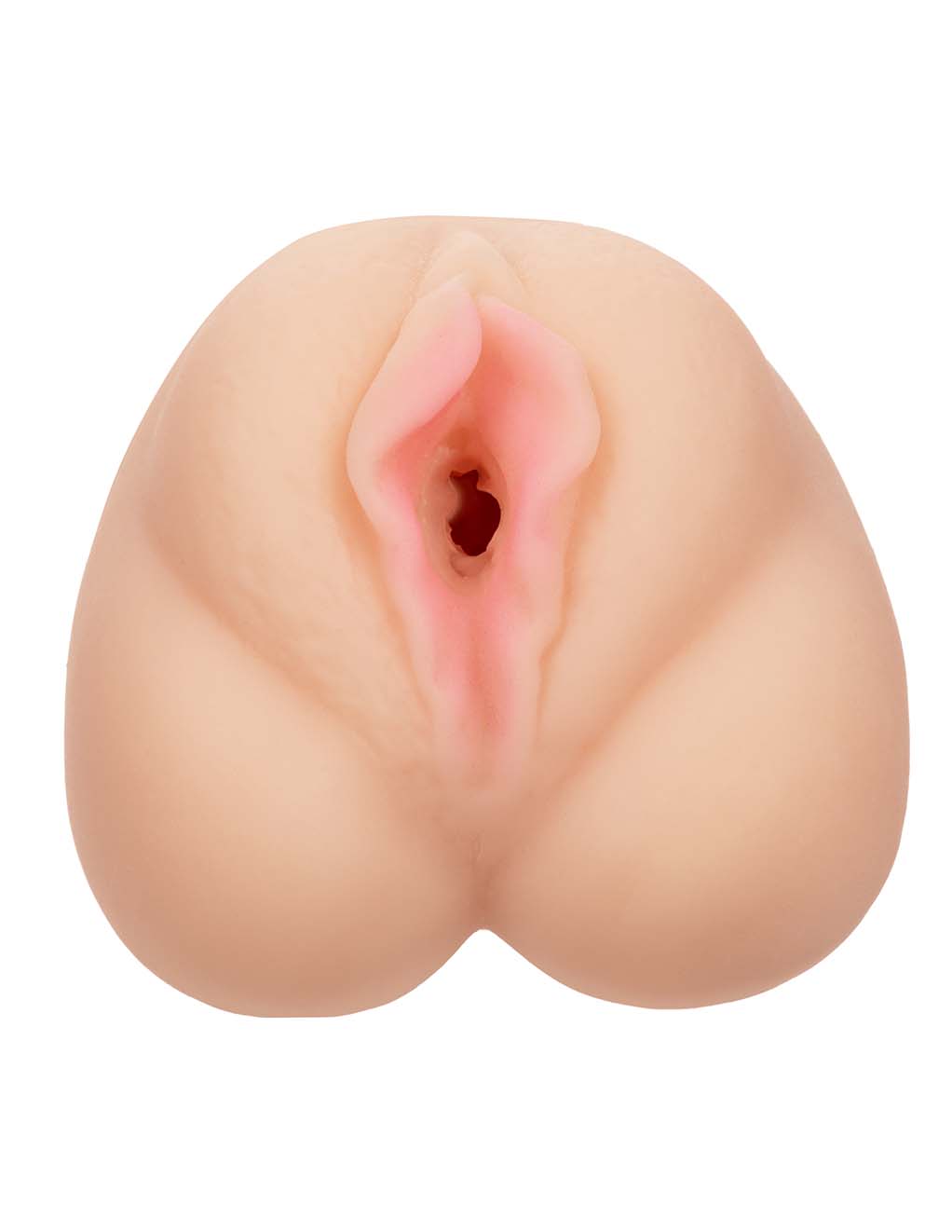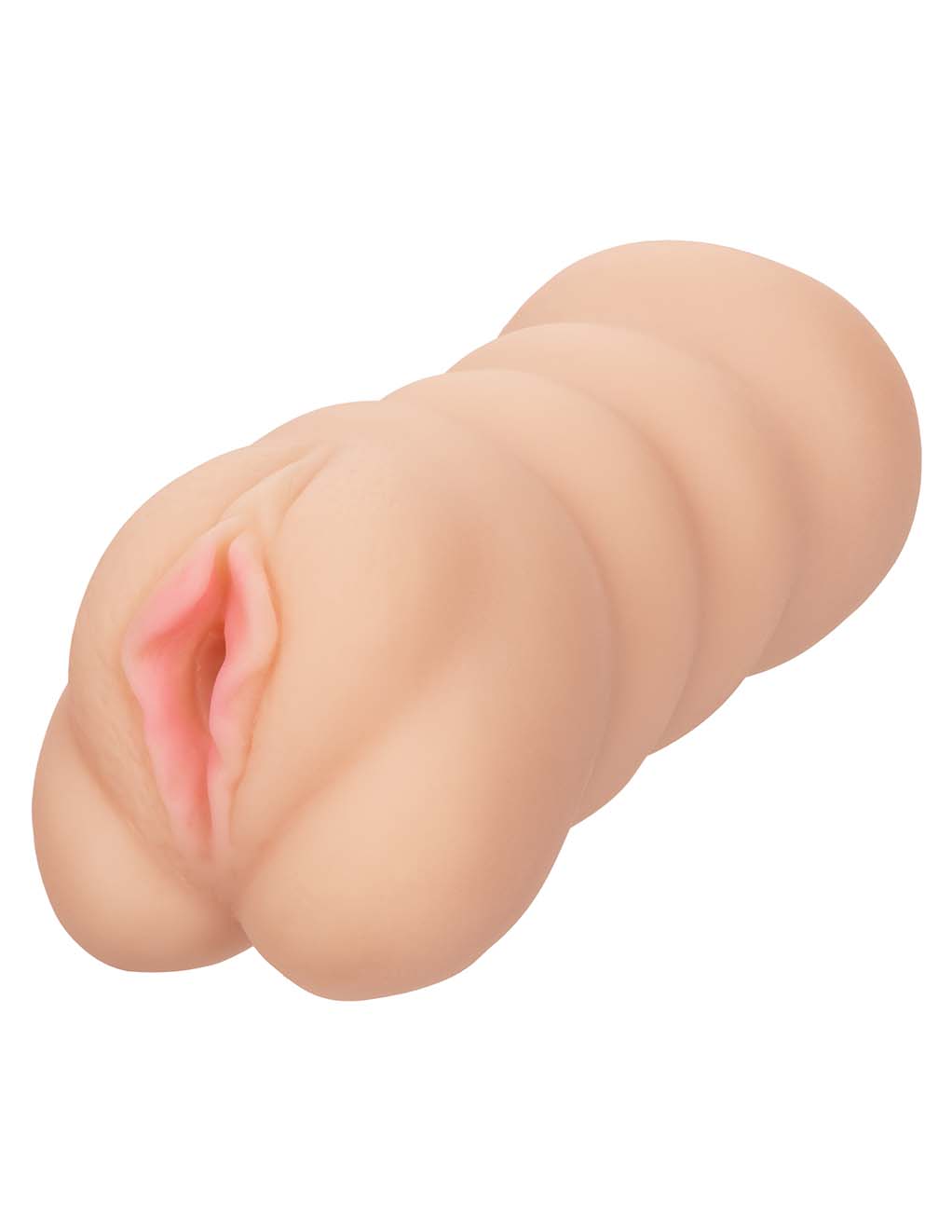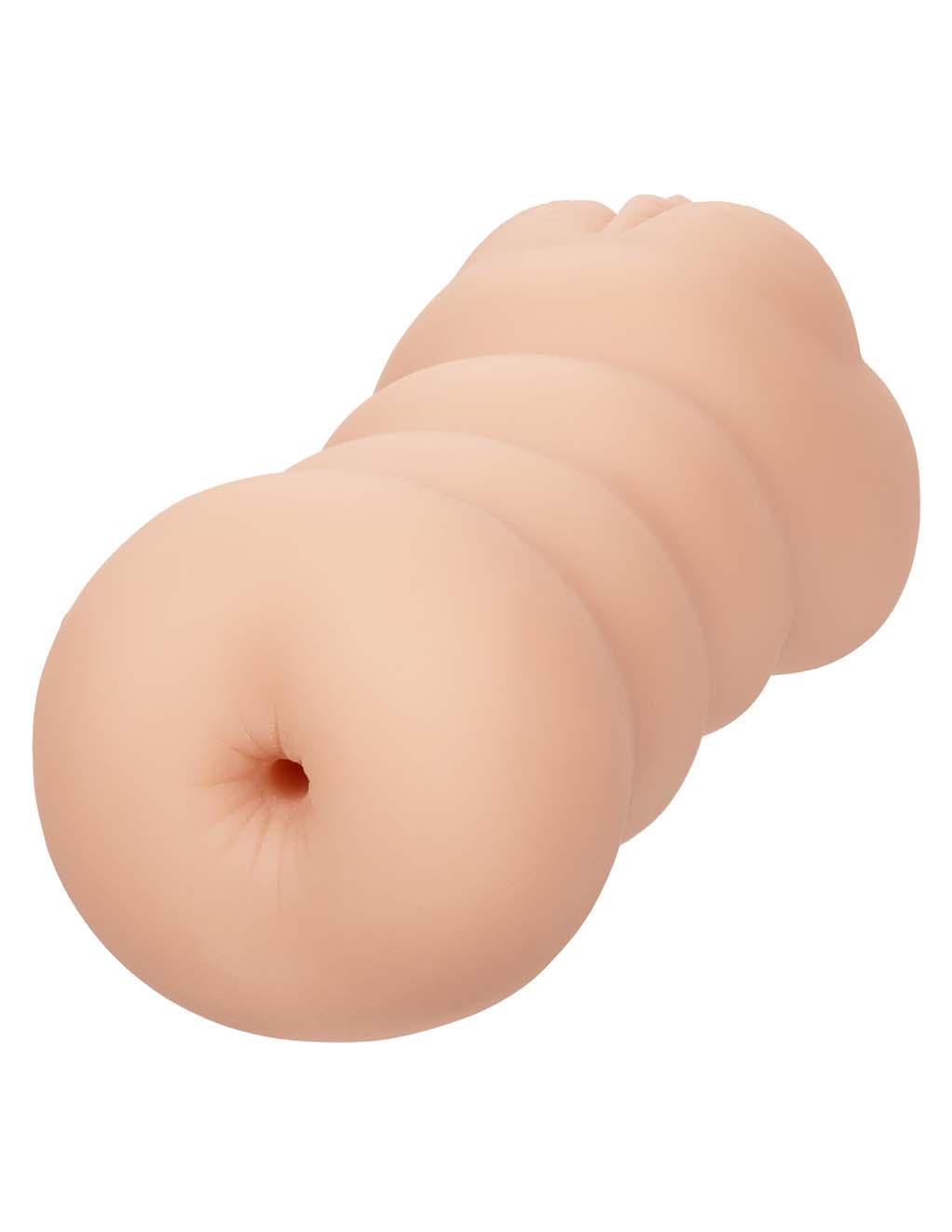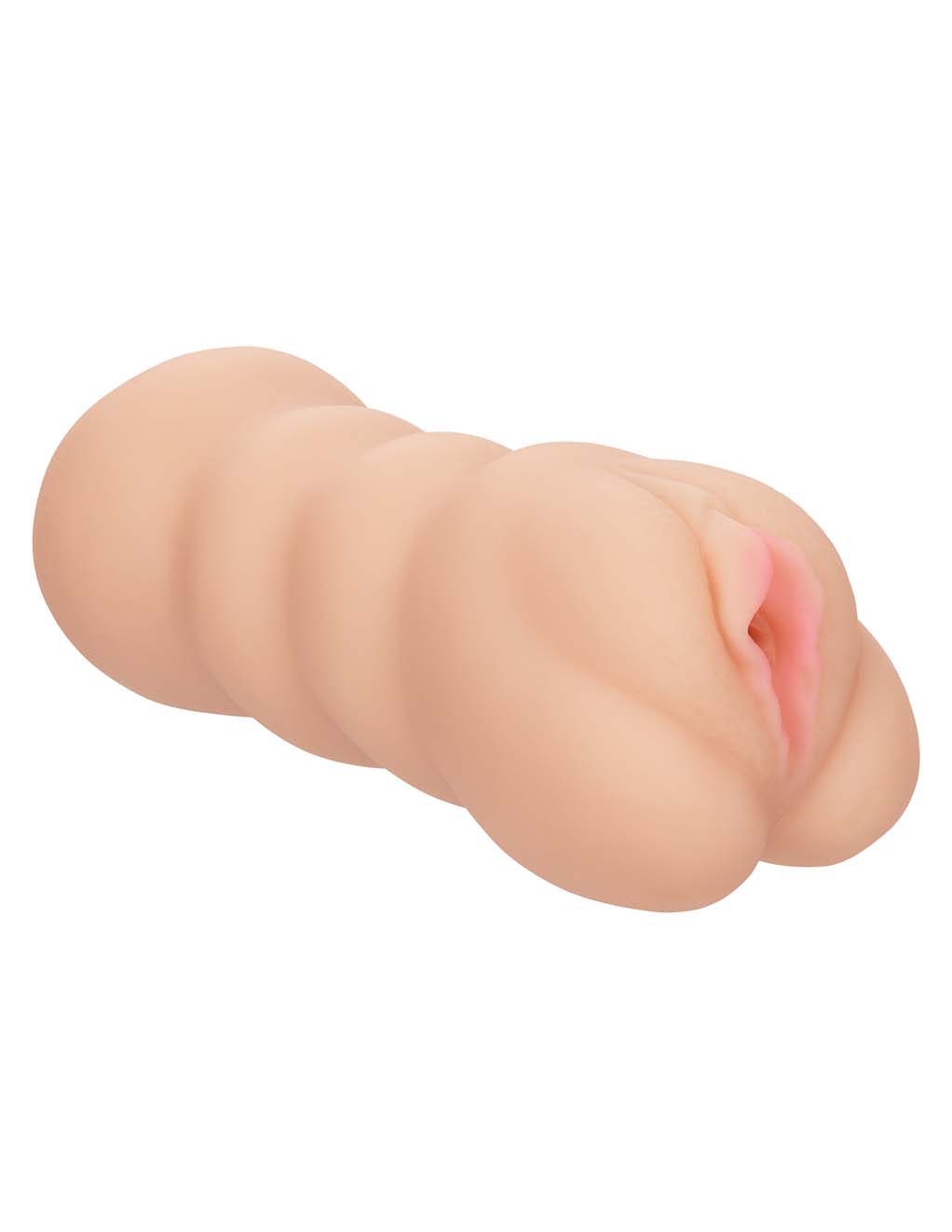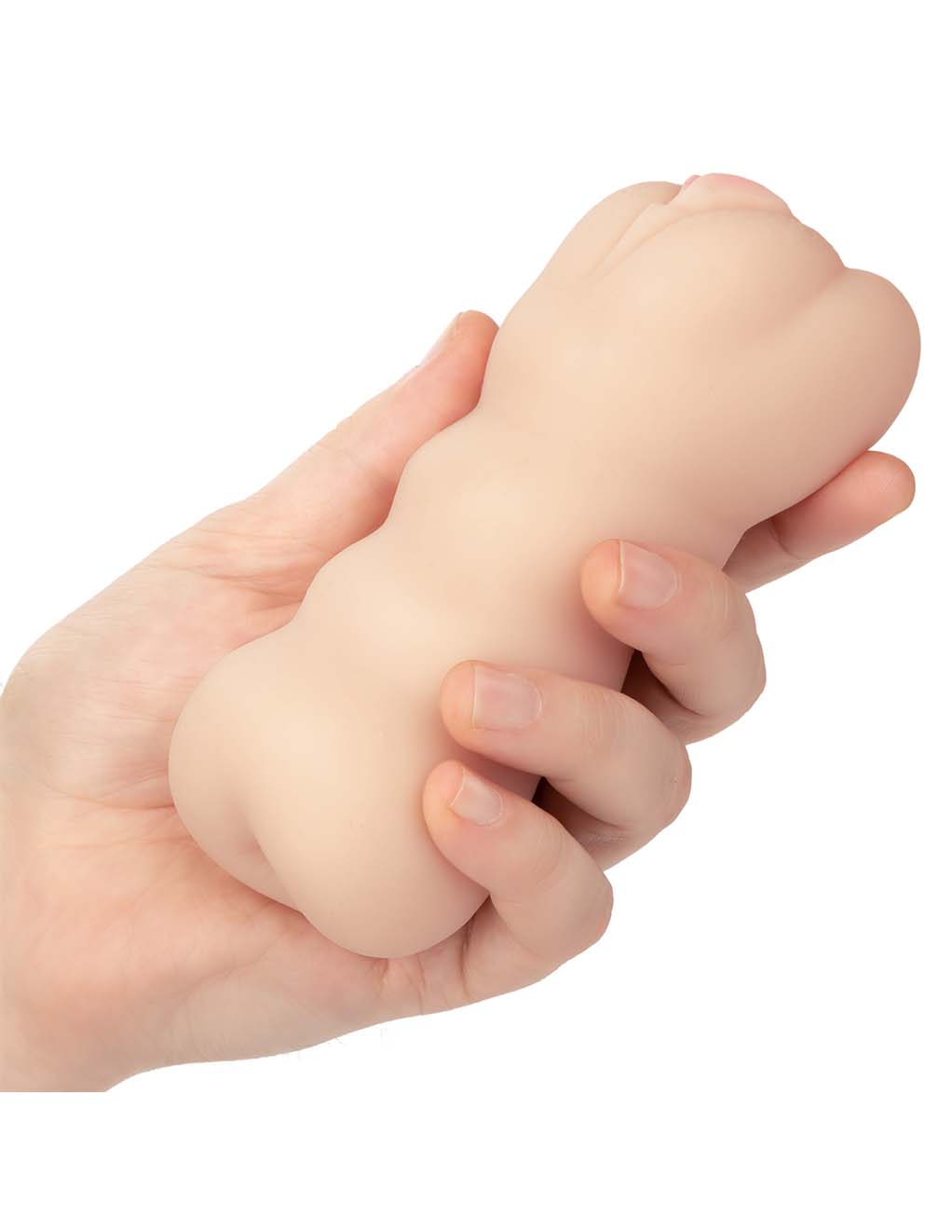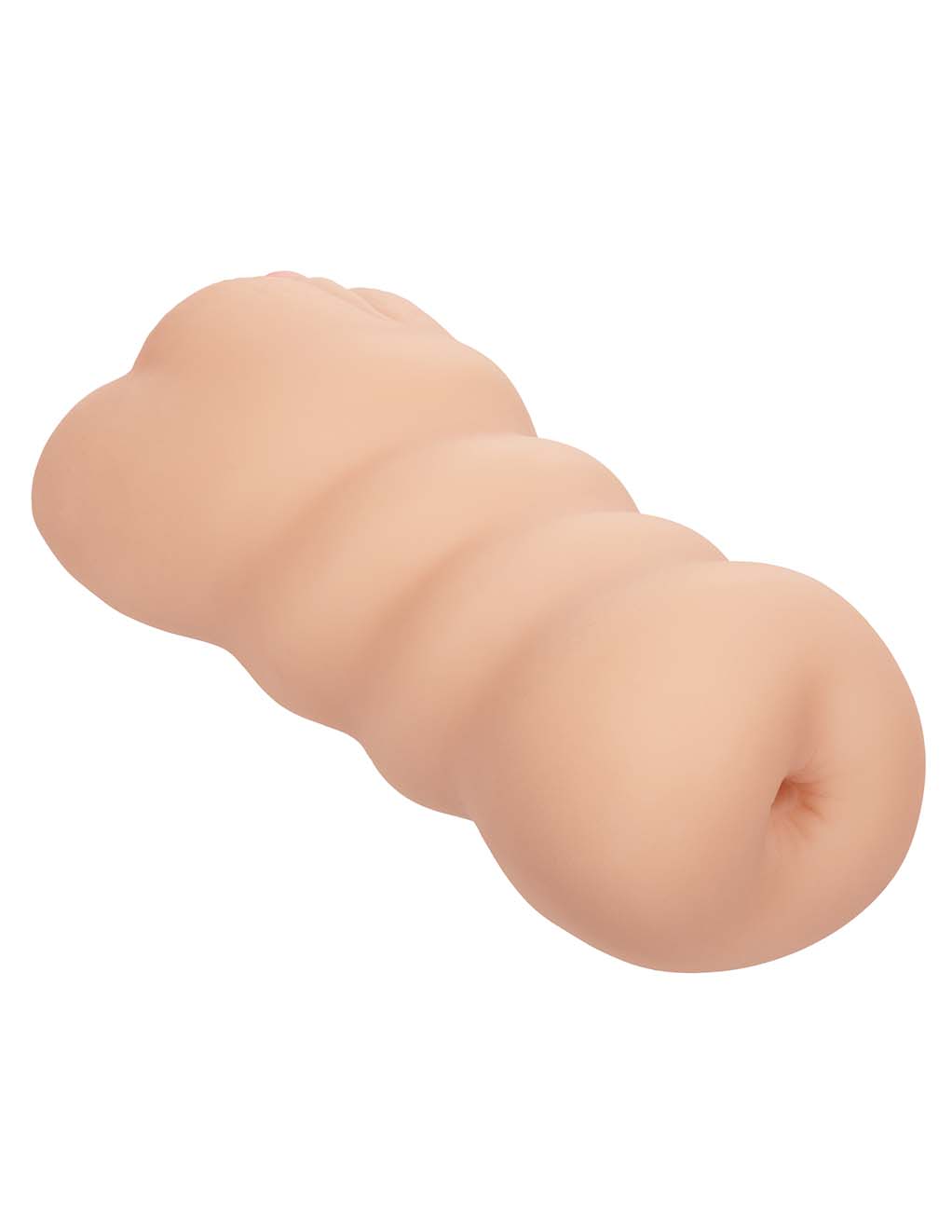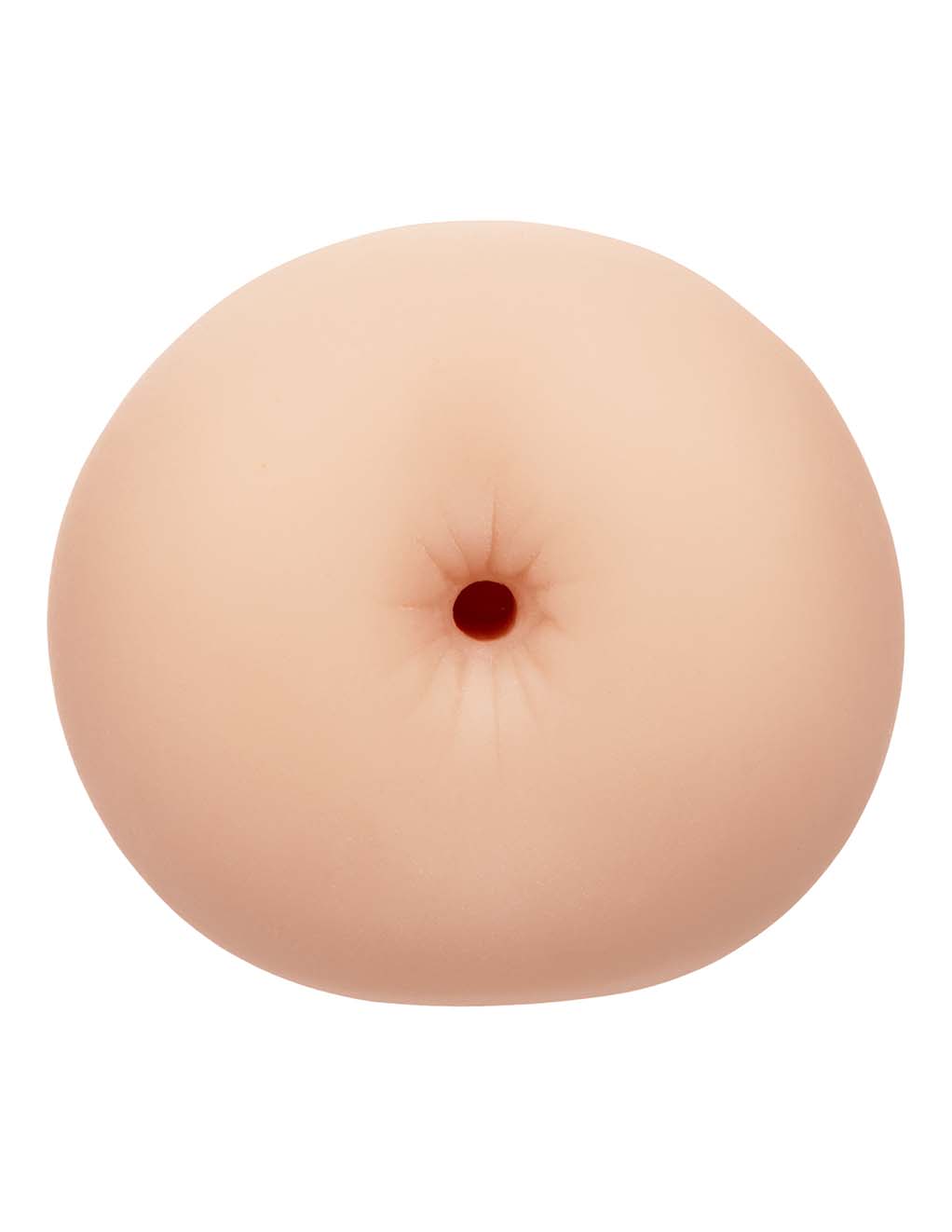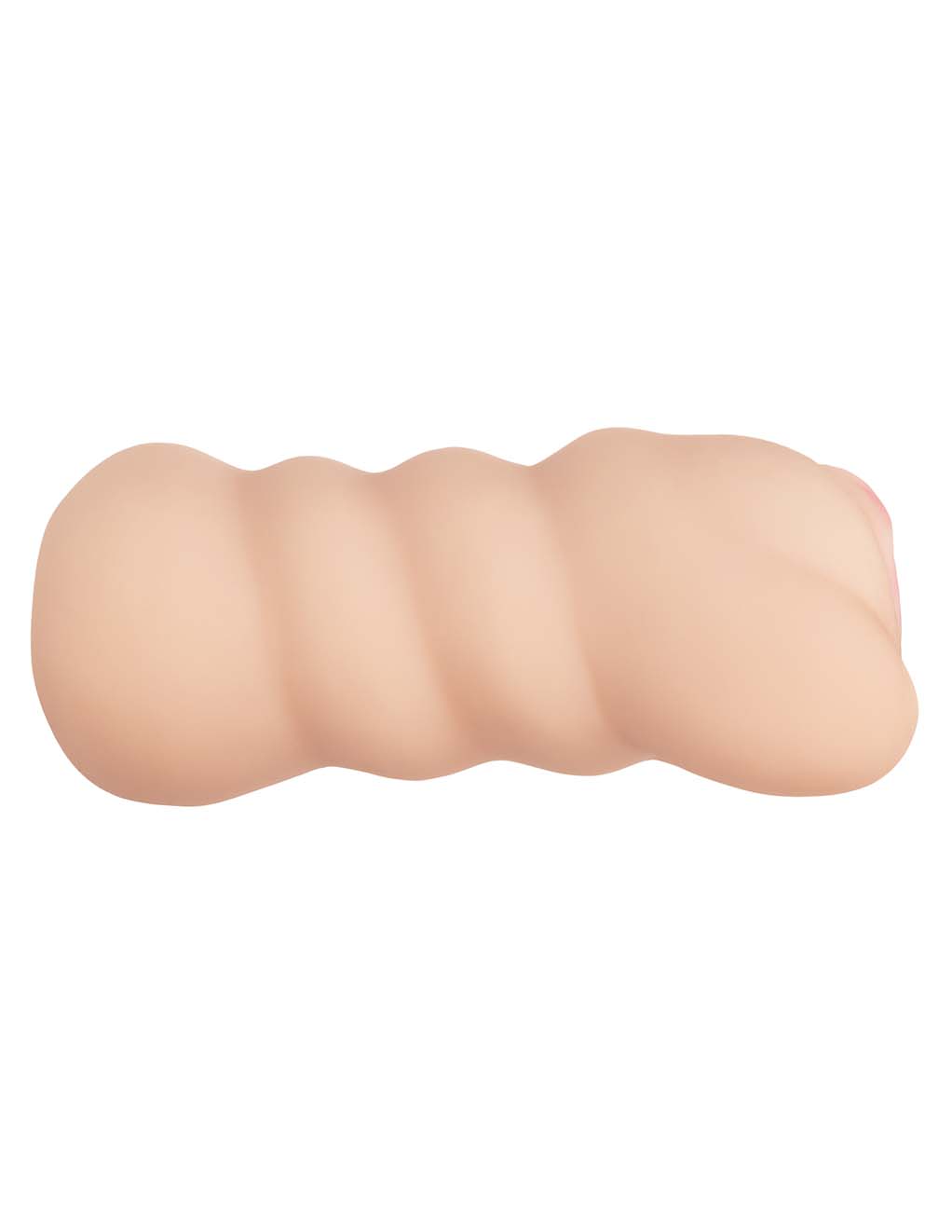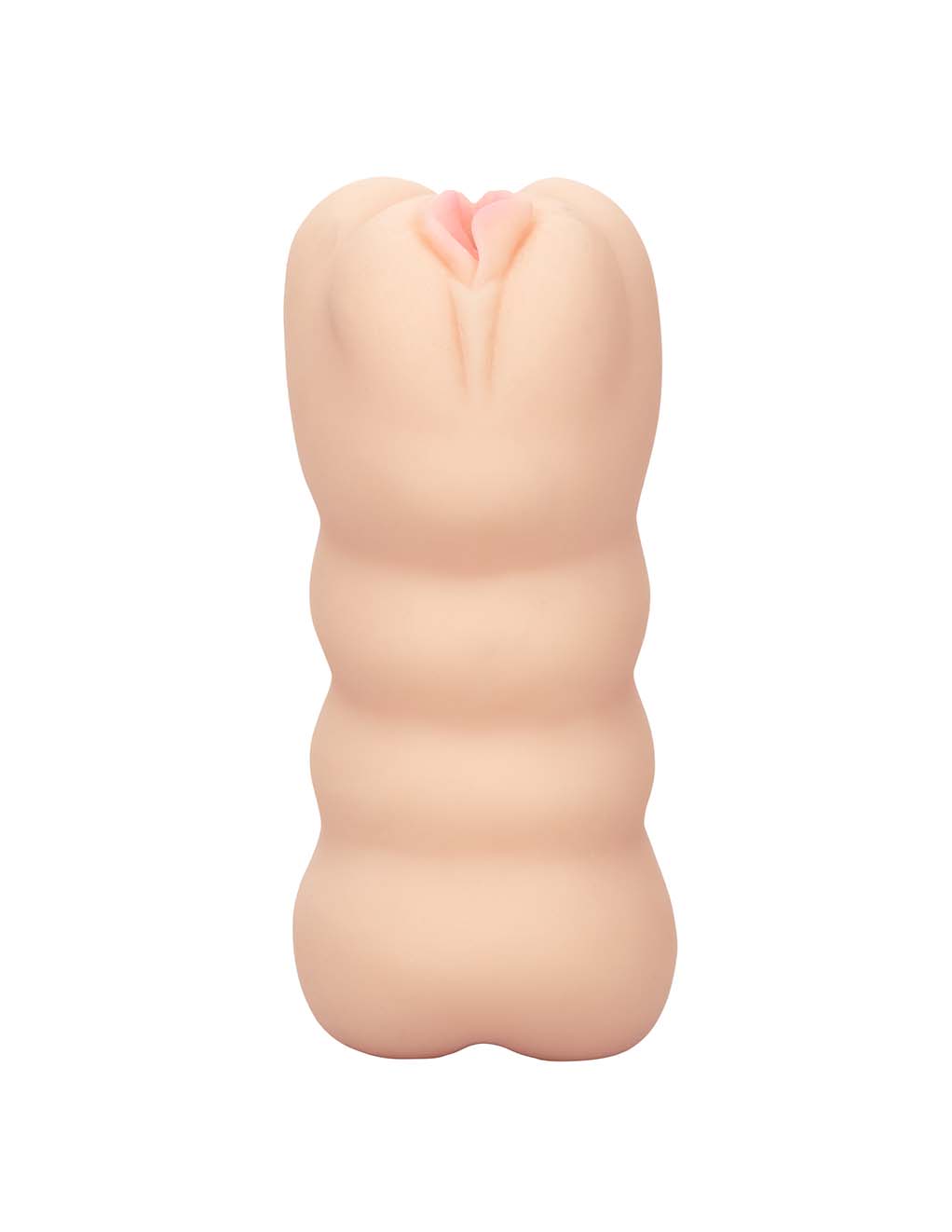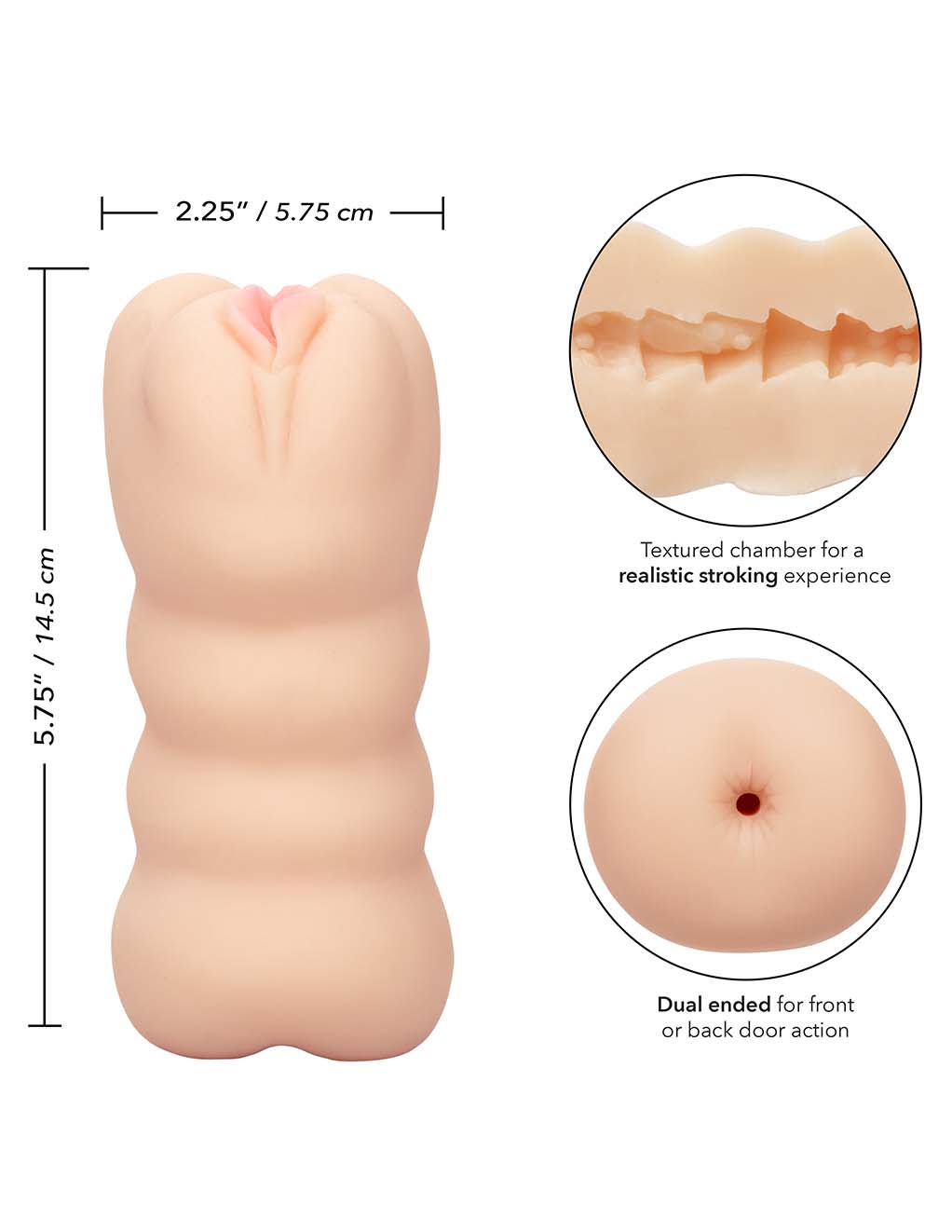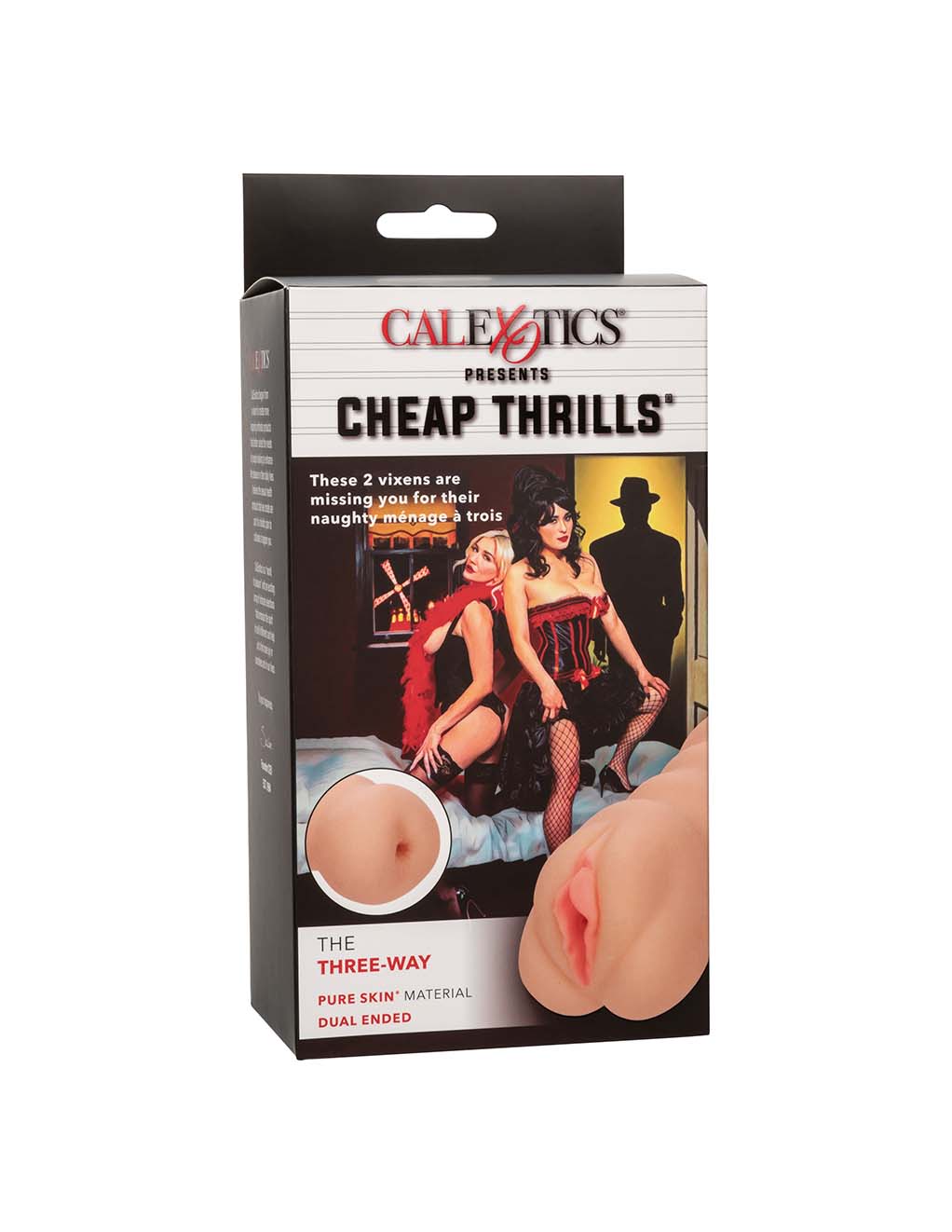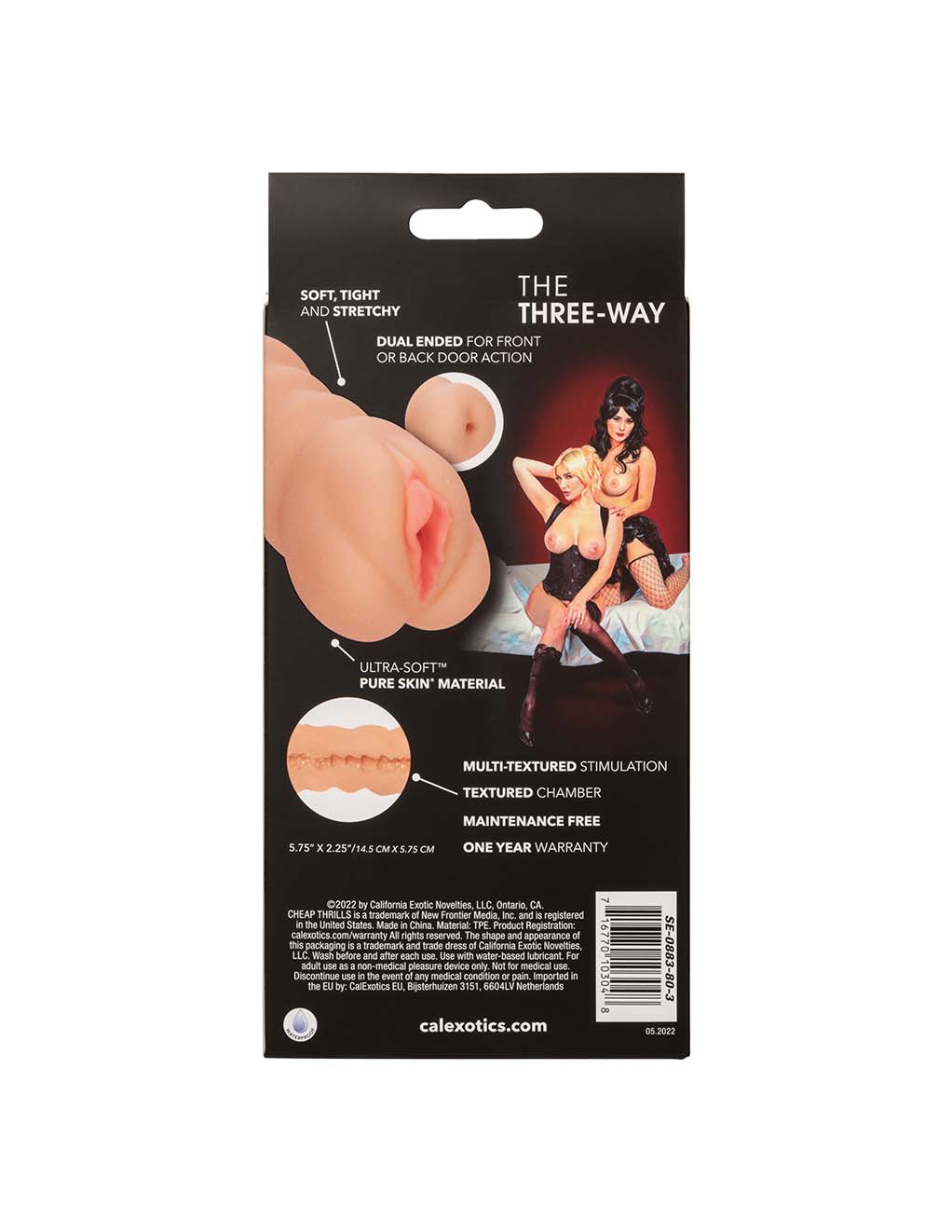 Cheap Thrills The Three-Way
One way or another, you're definitely gonna cream for the Cheap Thrills The Three-Way. This non-powered masturbator comes with a dual ended channel giving you different entry points. All mimicking a vaginal opening and an anal opening. That's not all! Each end is met with its own unique texture. All of which are kept tight and snug for your next use! Get into each layer of different ribs, rivets, and dips. It measures with a length of 5.75 inches and width of 2.25 inches. The skin like TPR material can be paired with your favorite water based lubricant. Just a little dab will distribute easily throughout.
This item has a one year manufacturer's warranty with CalExotics. More details here.