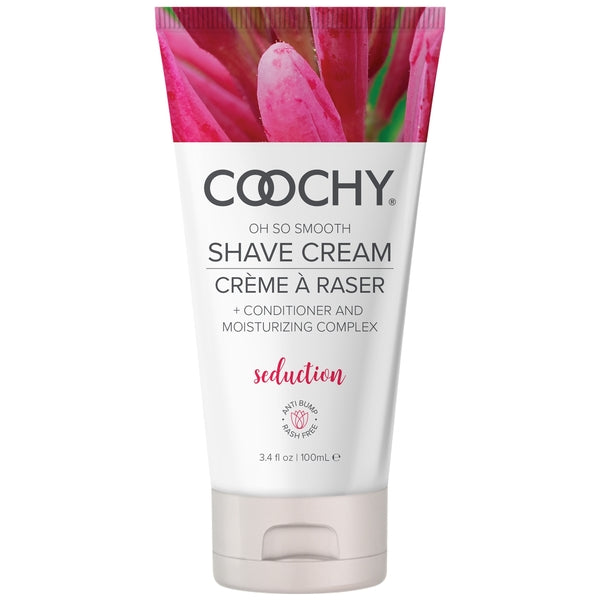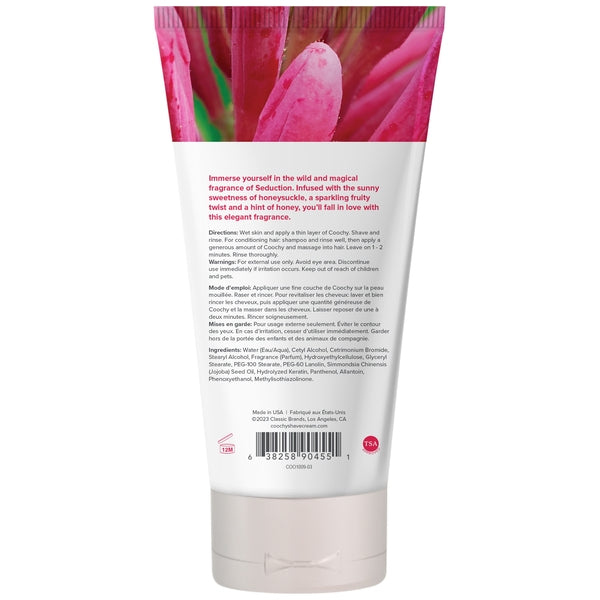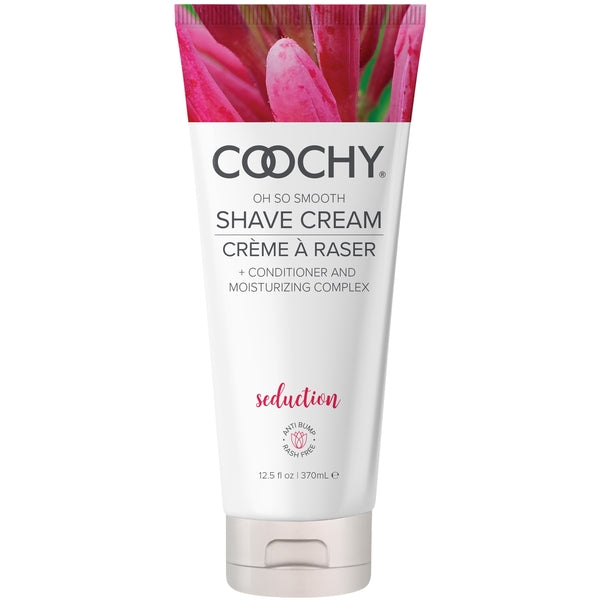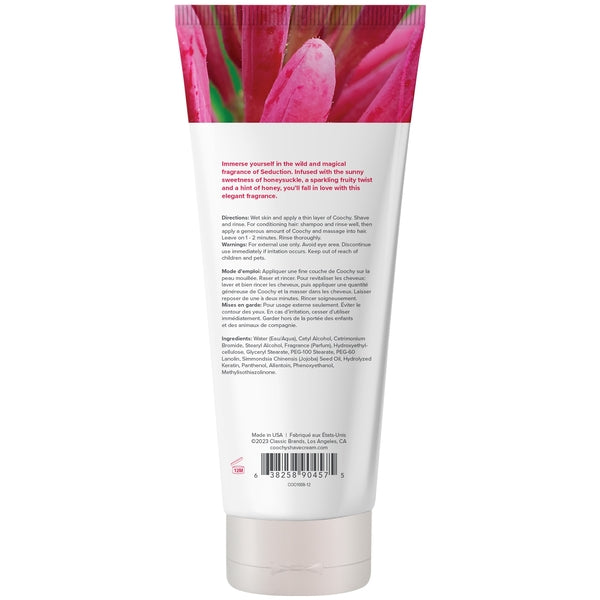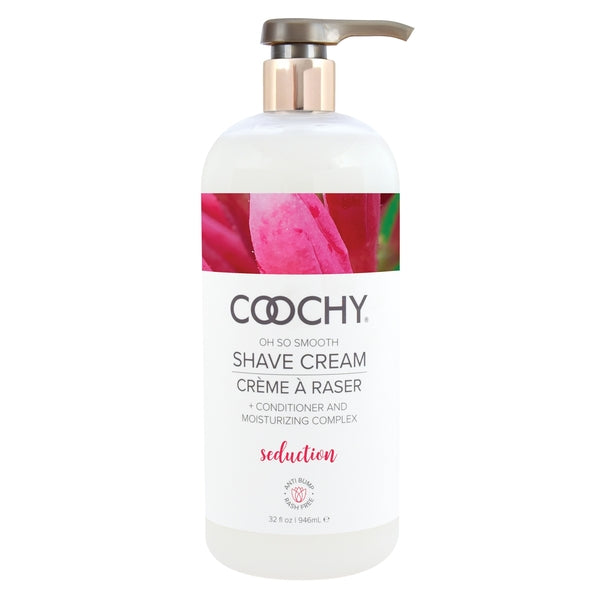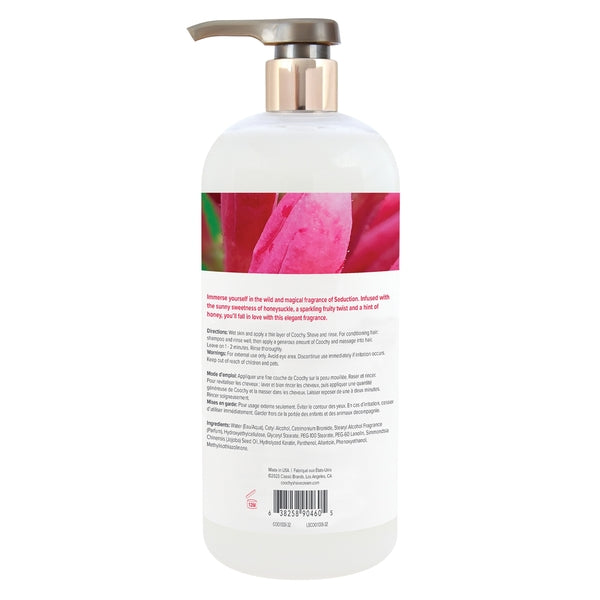 Coochy Shave Cream Seduction
 Surrender to the sweet scent of Seduction by Coochy. This skin smoothing shave cream is full of nourshing ingredients to prevent bumps and provides you with touchably silky results. Don't stop there - this product can also be used as a hair conditioner, giving shiny strands and a scent that will leave your lover mesmerized. Seduction smells like honeysuckle, accented with sparkling fruit drizzled in honey. Seduce your senses and skin with Coochy.
Ingredients: Water (Eau/Aqua), Cetyl Alcohol, Cetrimonium Bromide, Stearyl Alcohol, Fragrance (Parfum), Hydroxyethylcellulose, Glyceryl Stearate, PEG-100 Stearate, PEG-60 Lanolin, Simmondsia Chinensis (Jojoba) Seed Oil, Hydrolyzed Keratin, Panthenol, Allantoin, Phenoxyethanol, Methylisothiazolinone
For shaving: wet skin and apply a thin layer of Coochy. Shave and rinse.
For conditioning hair: shampoo and rinse well, then apply a generous amount of Coochy and massage into hair. Leave on 1-2 minutes. Rinse thoroughly.
Details
Scent: Seduction
Size: 3.4oz, 12.5oz, 32oz
Ingredients: Water (Eau/Aqua), Cetyl Alcohol, Cetrimonium Bromide, Stearyl Alcohol, Fragrance (Parfum), Hydroxyethylcellulose, Glyceryl Stearate, PEG-100 Stearate, PEG-60 Lanolin, Simmondsia Chinensis (Jojoba) Seed Oil, Hydrolyzed Keratin, Panthenol, Allantoin, Phenoxyethanol, Methylisothiazolinone
Brand: Coochy
Model: COO1009-03, COO1009-12, COO1009-32