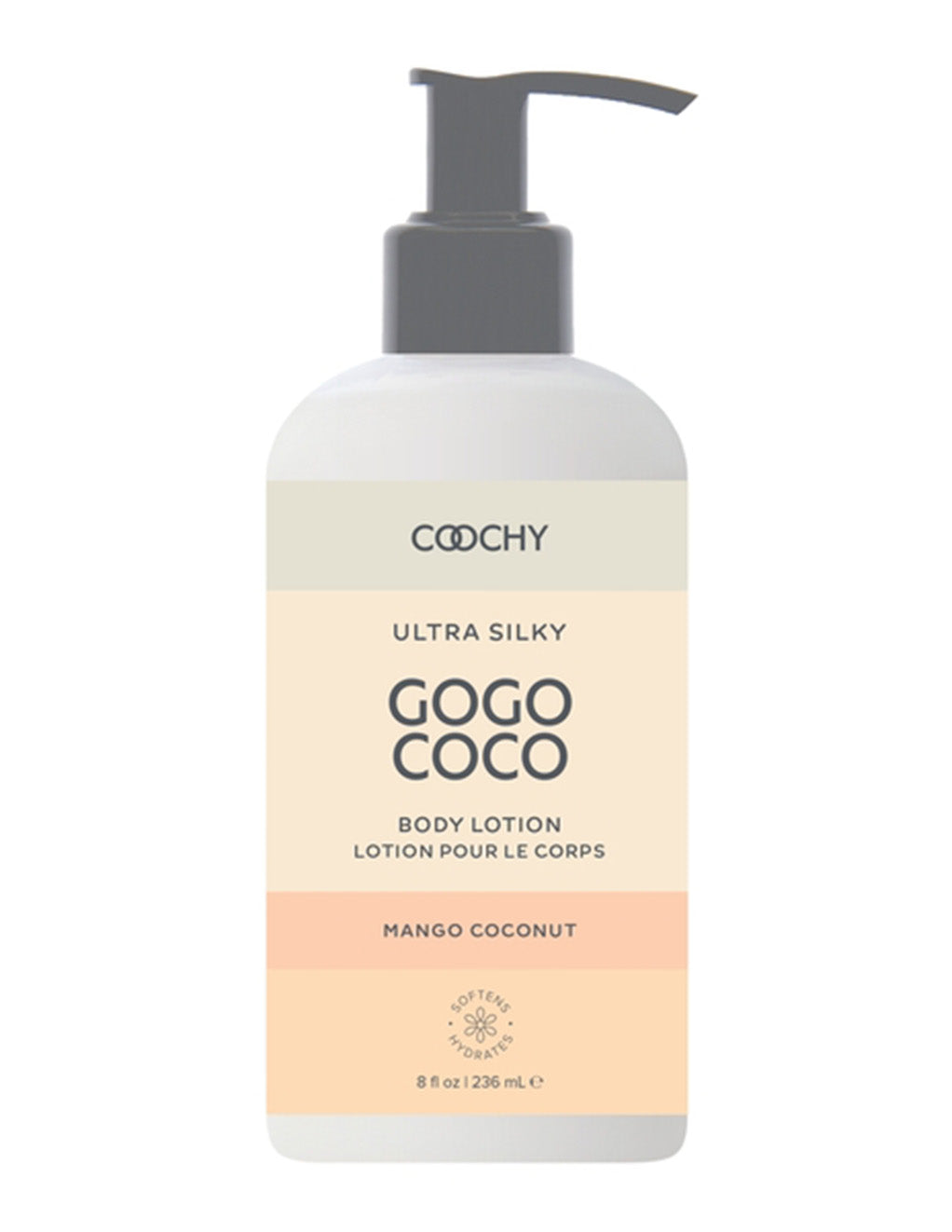 Coochy Ultra Silky Body Lotion 8 oz
Your glow will definitely show when you're using the Coochy Ultra Silky Body Lotion. After a shaving session, your skin will need immediate deep moisturizing and hydration. This lotion is great for after shave care as it will provide moisture, softening the regrowth preventing any bumps or irritation. The refreshing scent will last on the skin smelling like a tropical escape. After shaving or showering, apply a small amount of lotion onto towel dried skin. 
Squalane (Olive) Oil: Anti-inflammatory properties, which reduces redness and swelling and prevent moisture loss
Tapioca Starch: Thickening agent that provides a silky smooth texture
Sorbitan Olivate: Provides extra moisture, soothes, and repairs skin
For optimal results, follow these steps using Coochy Ultra products: 1. Trim pubic hair. 2. Exfoliate the skin with Coochy Ultra Smoothing Body Scrub. 3. Apply Coochy Ultra Hydrating Shave Cream. 4. Shave in direction of hair growth. 5. Rinse. 6. Apply Coochy Ultra Soothing Ingrown Hair Oil. 7. Moisturize with Coochy Ultra Silky Body Lotion. 
Ingredients: Water (Eau/Aqua), Caprylic/Capric Triglyceride, Ethylhexyl Palmitate, Glycerin, Cetearyl Olivate, Sorbitan Olivate, Helianthus Annuus (Sunflower) Seed Wax, Glyceryl Stearate SE, Cetearyl Alcohol, Simmondsia Chinensis (Jojoba) Seed Oil, Squalane (Olive) Oil, Hyaluronic Acid, Xanthan Gum, Fragrance (Parfum), Tapioca Starch, Phenoxyethanol, Ethylhexylglycerin.
Details
Scent: Mango Coconut
Size:
Brand: Coochy
Model #: COO9000-08