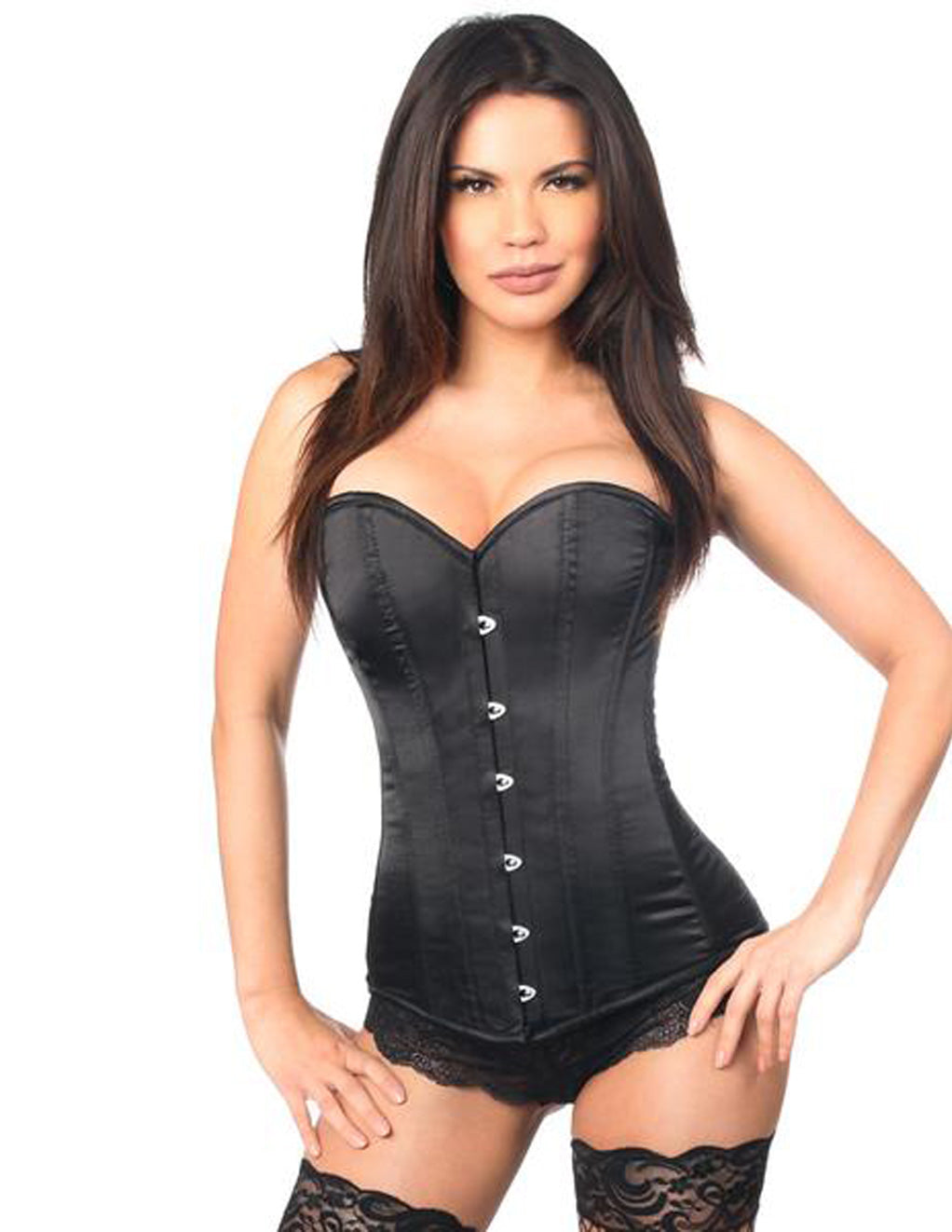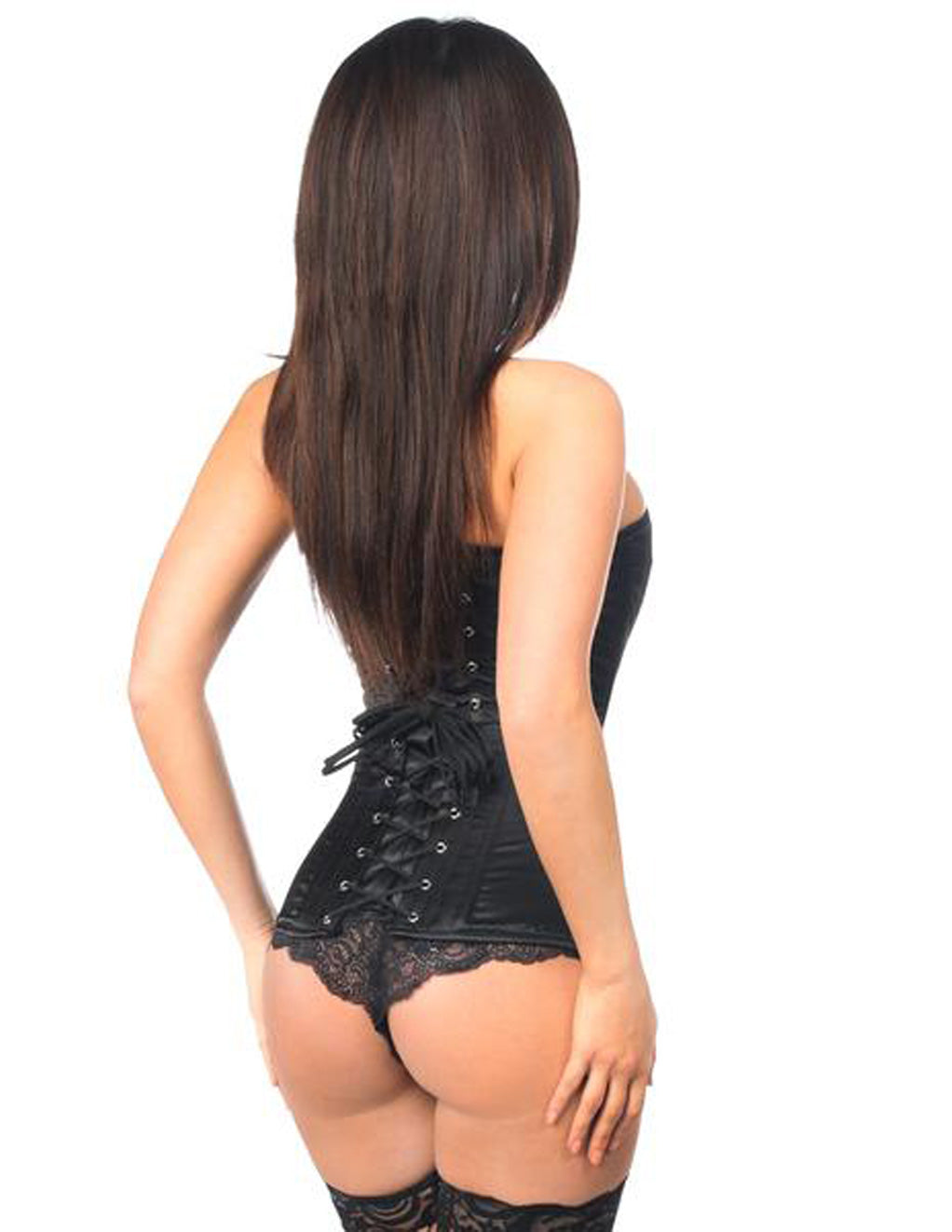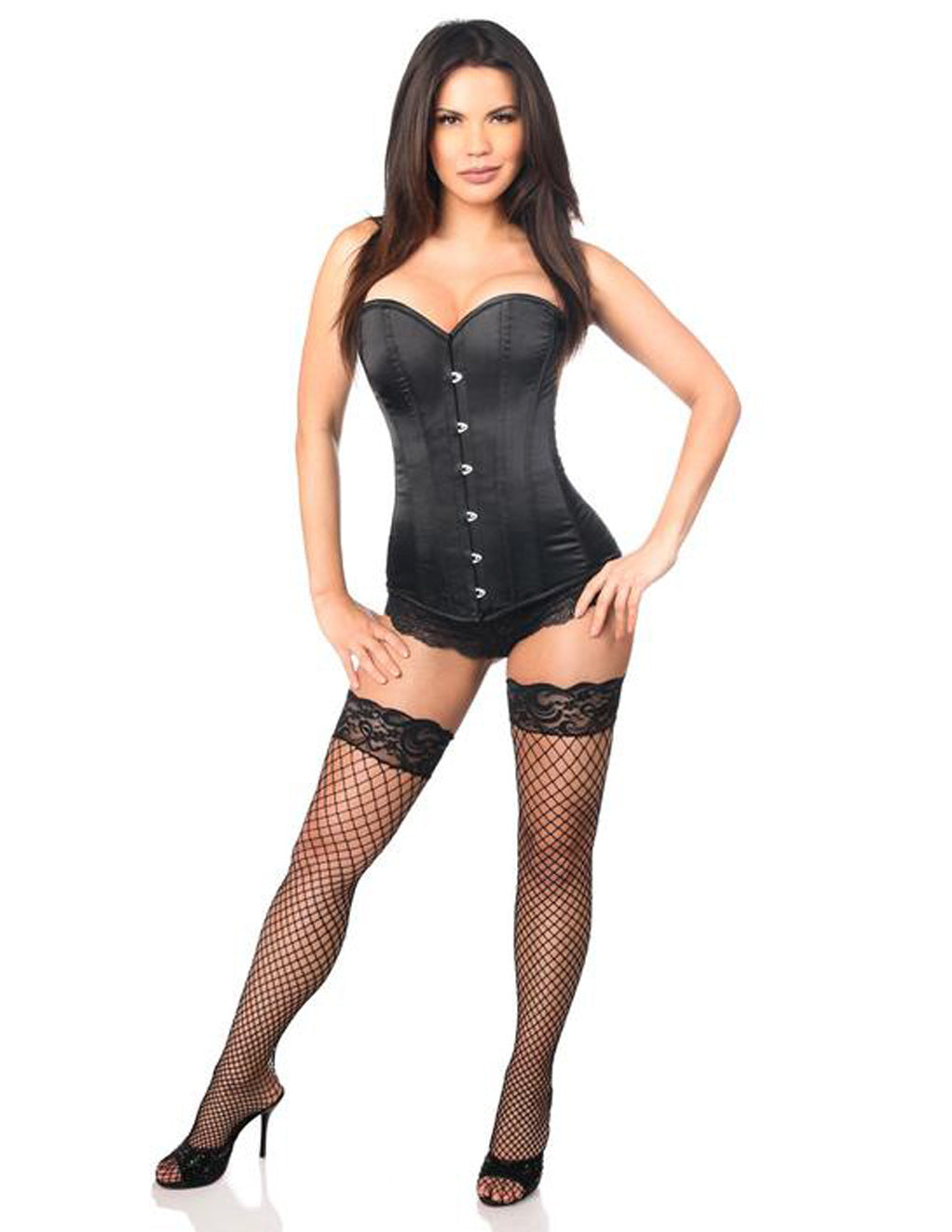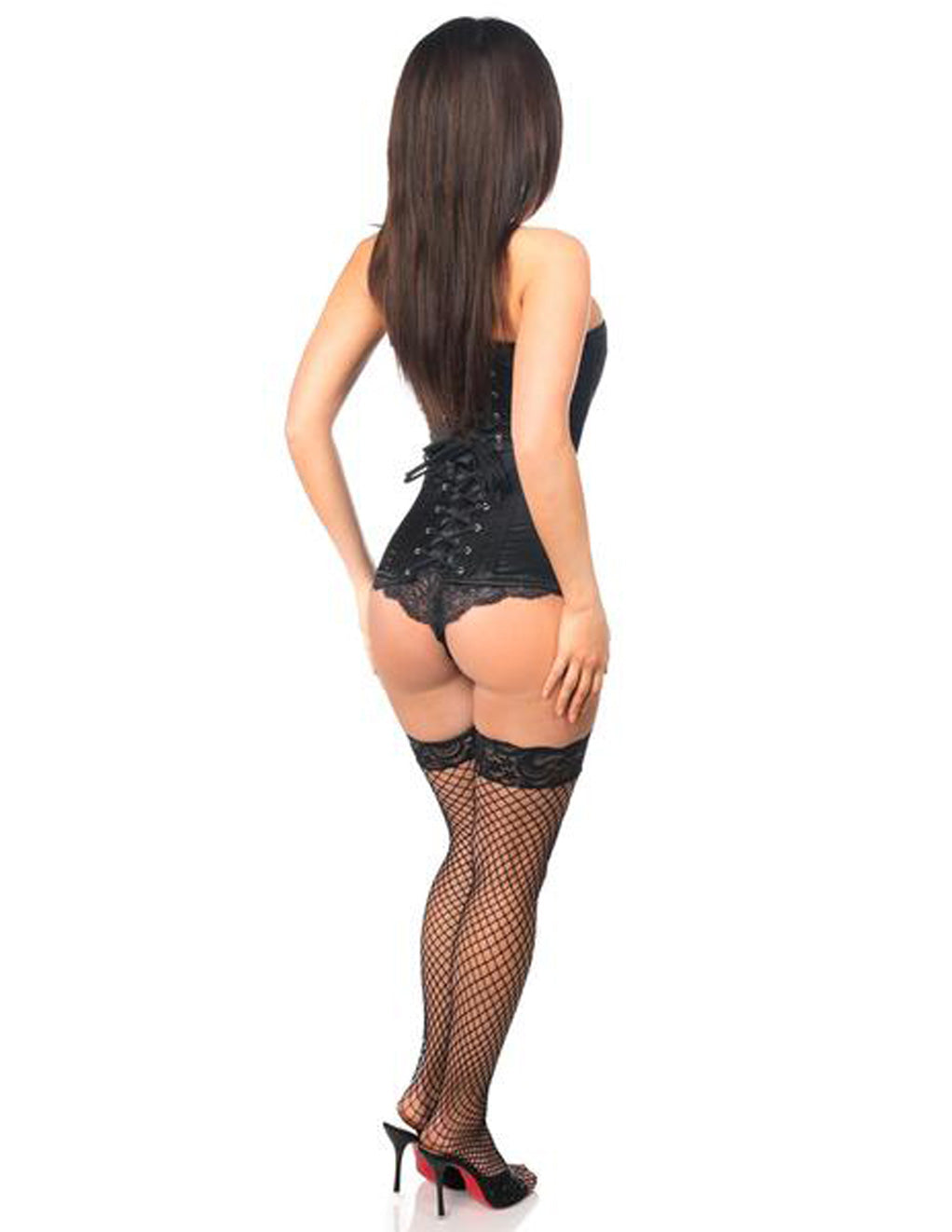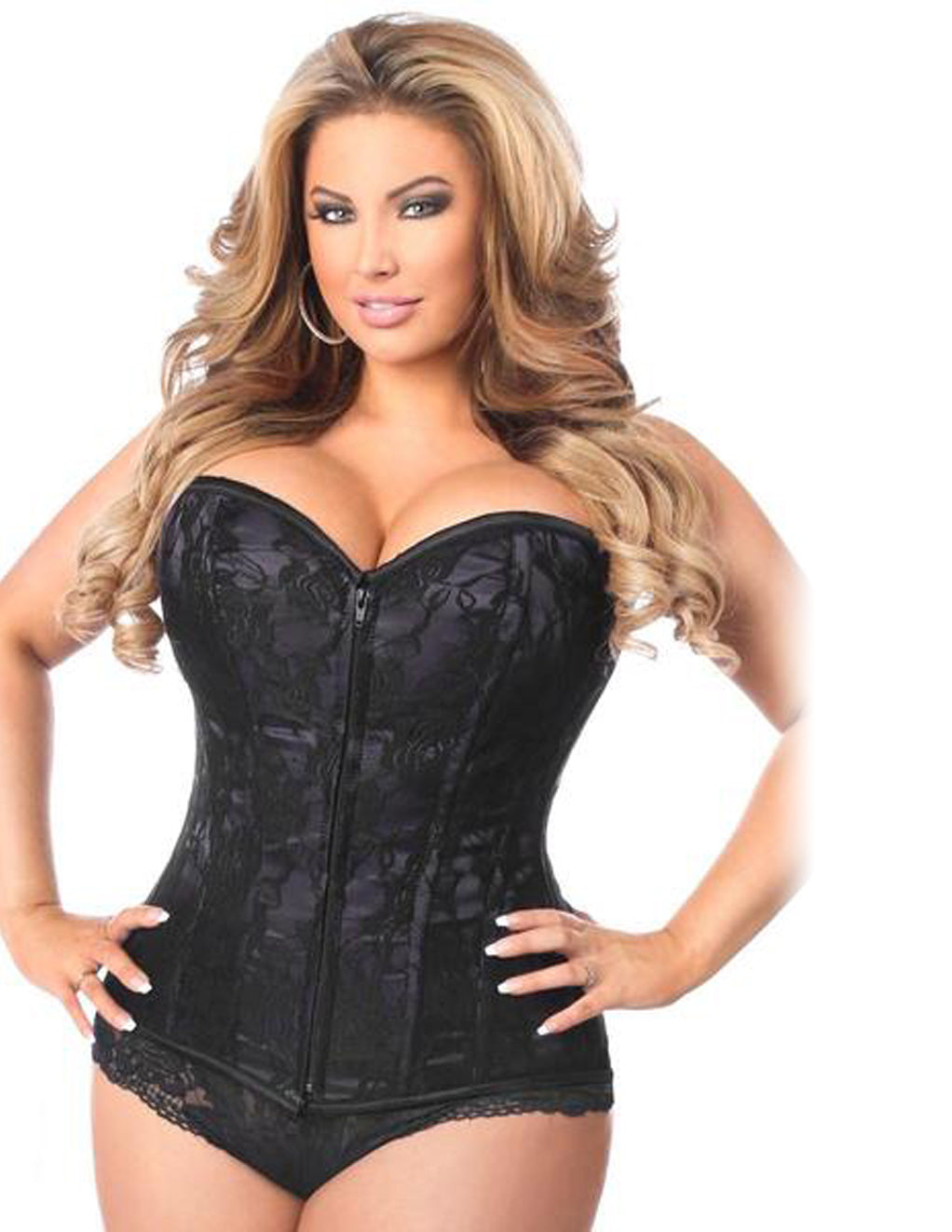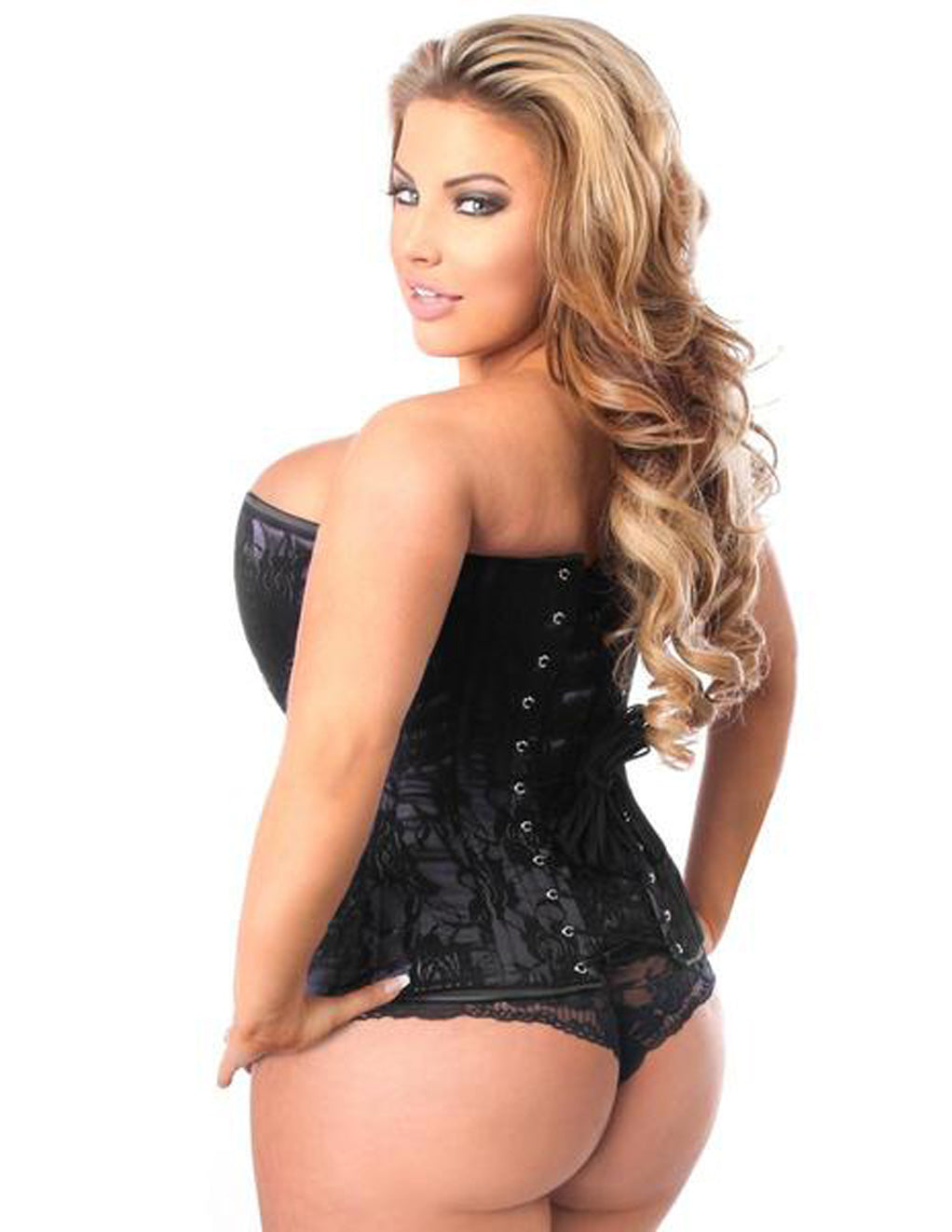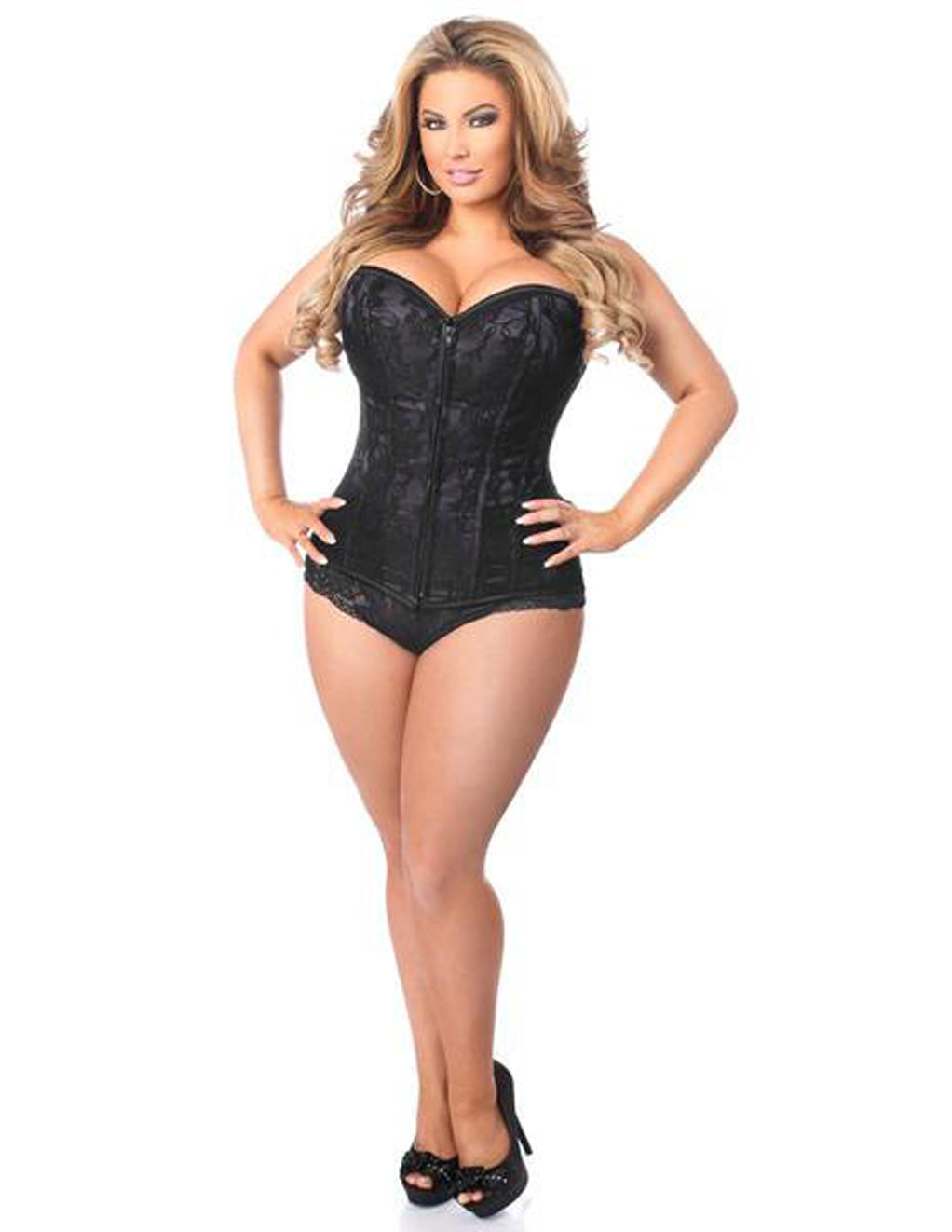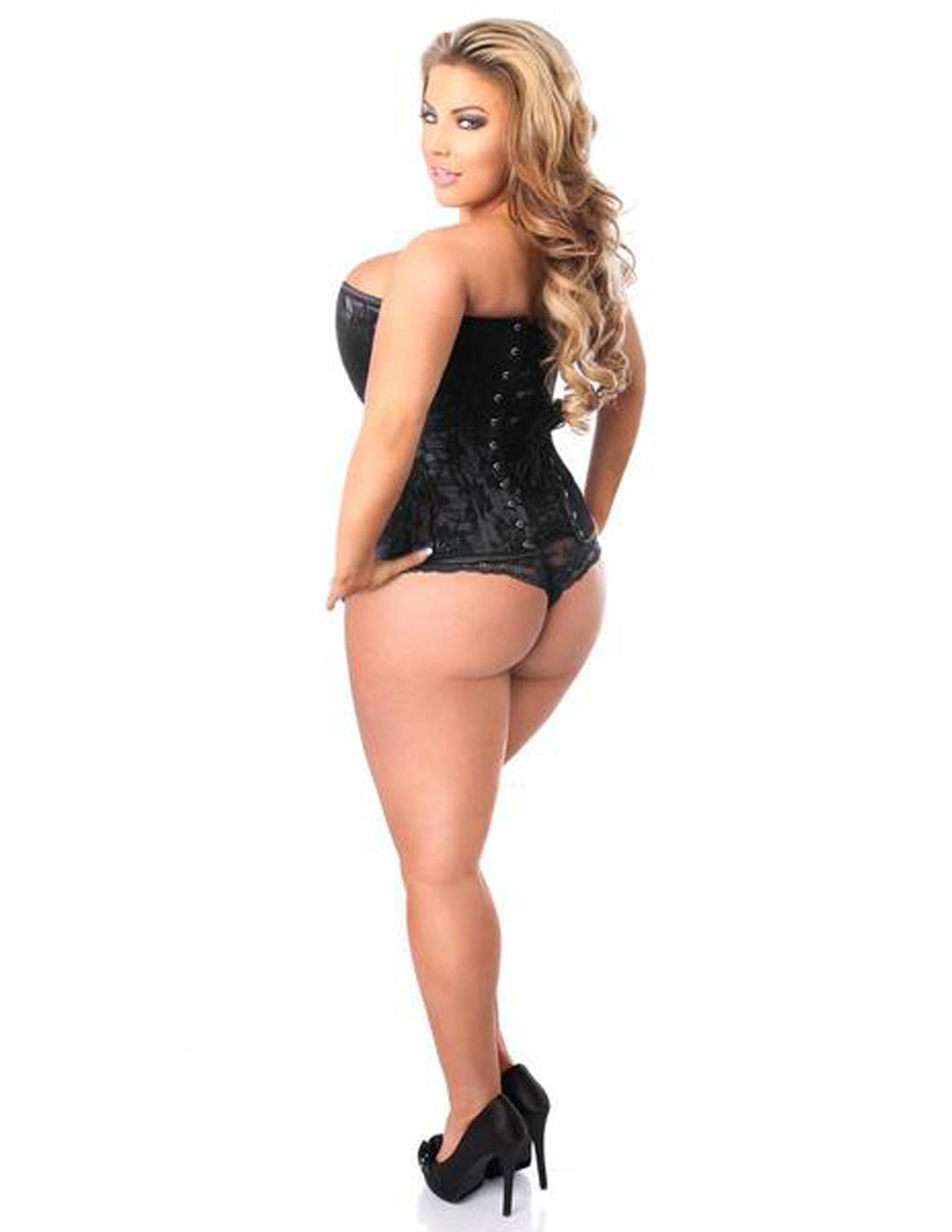 Daisy Corsets Lavish Black Satin Over Bust Corset
Show off your sexy body in the bedroom with this seductive, black over bust corset by Daisy Corsets.
This lavish corset is made from high-quality satin, has a busk closure, and features 10 plastic bra bones with 4 static steel backbones. Garters are removable. Daisy Corsets are dry clean only. 
Size Small fits a 32-34" bust, 23-25" waist, and 34-36"hip.
Size Medium fits a 34-37" bust, 25-28" waist, and 36-39" hip.
Size Large fits a 37-40" bust, 28-31" waist, and 39-41" hip.
Size XL fits a 40-42" bust, 31-34" waist, and 41-44" hip.
Size 2X fits a 42-44" bust, 34-37" waist, and 44-47" hip.
Details
Color: Black
Material: Polyester
Size: Small, Medium, Large, X-Large, 2XL, 3XL
Brand: Daisy Corsets