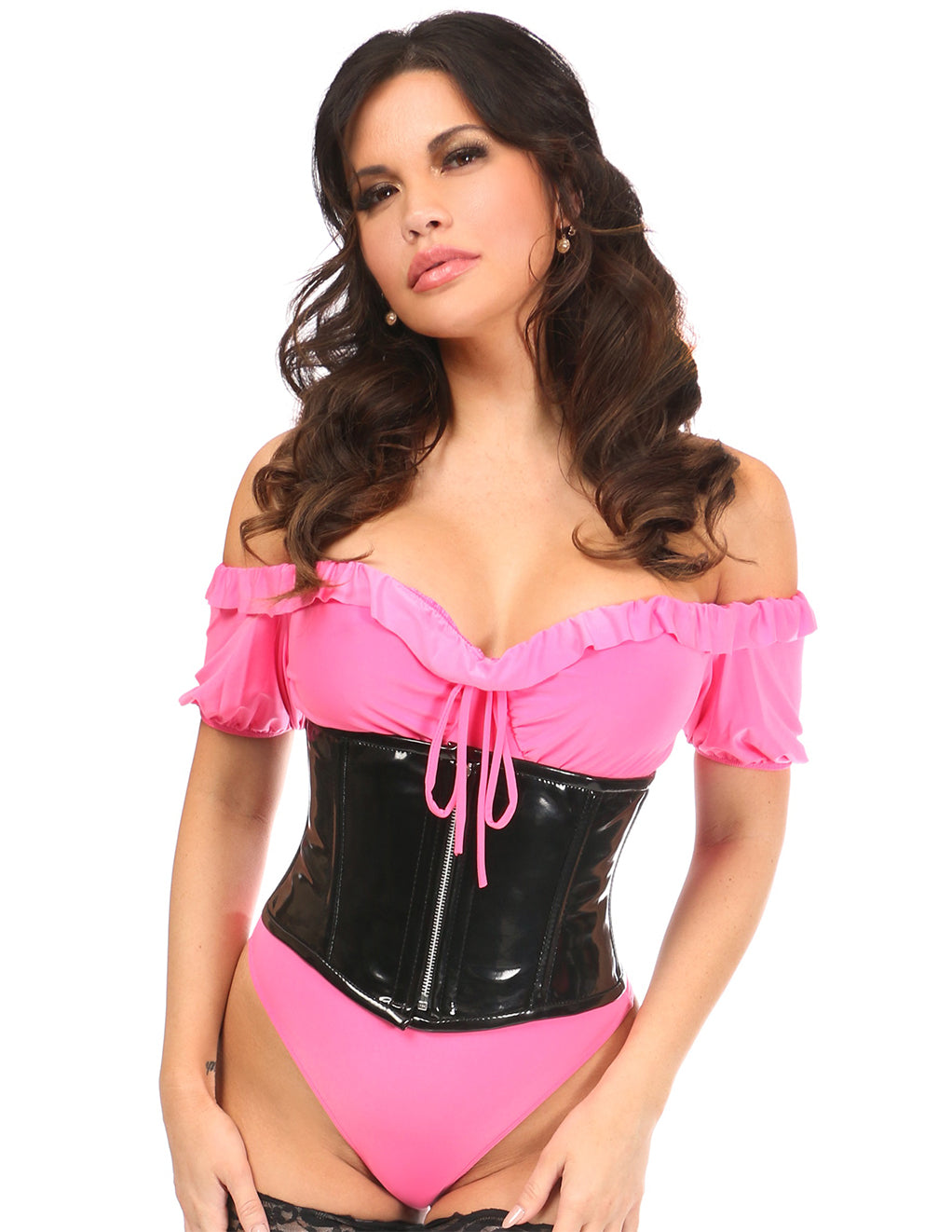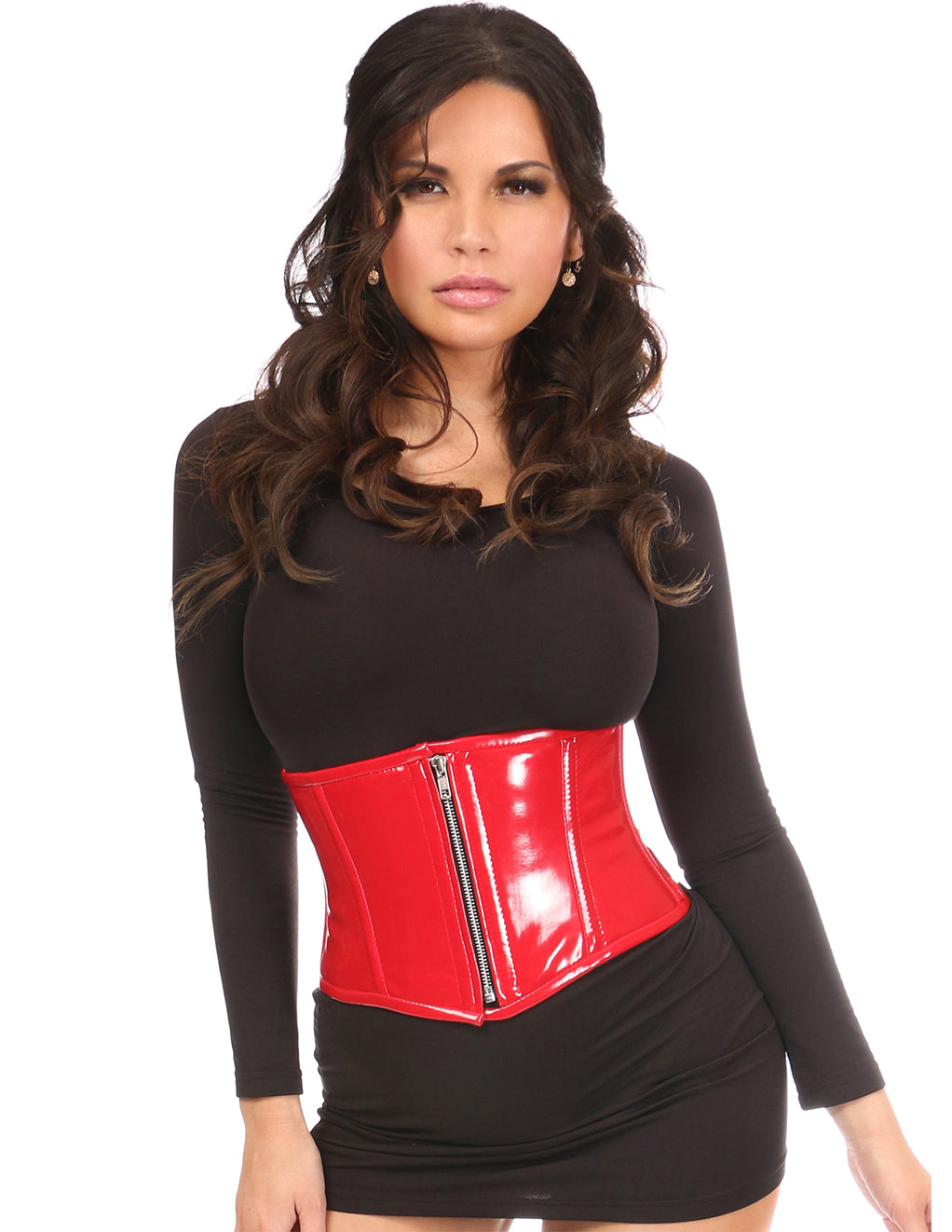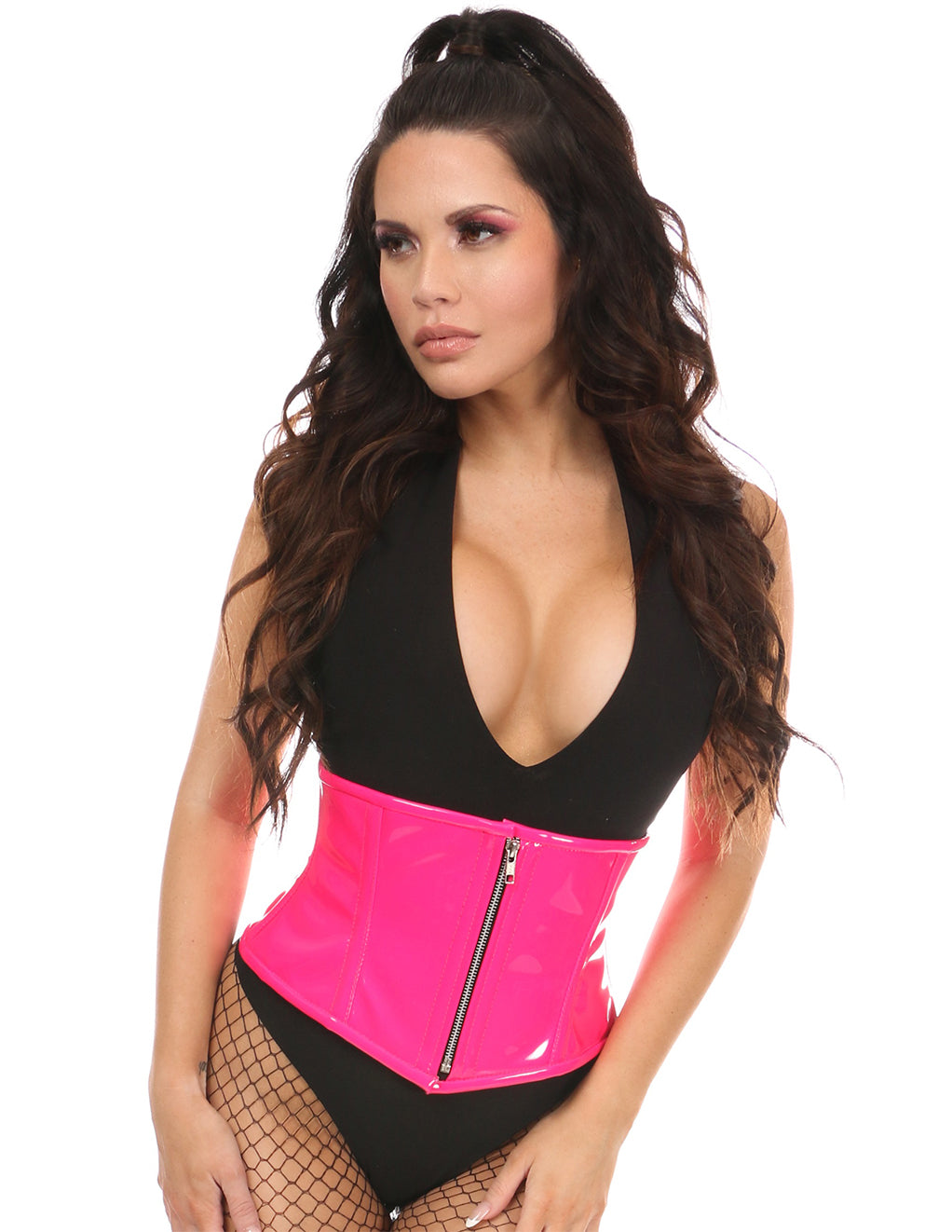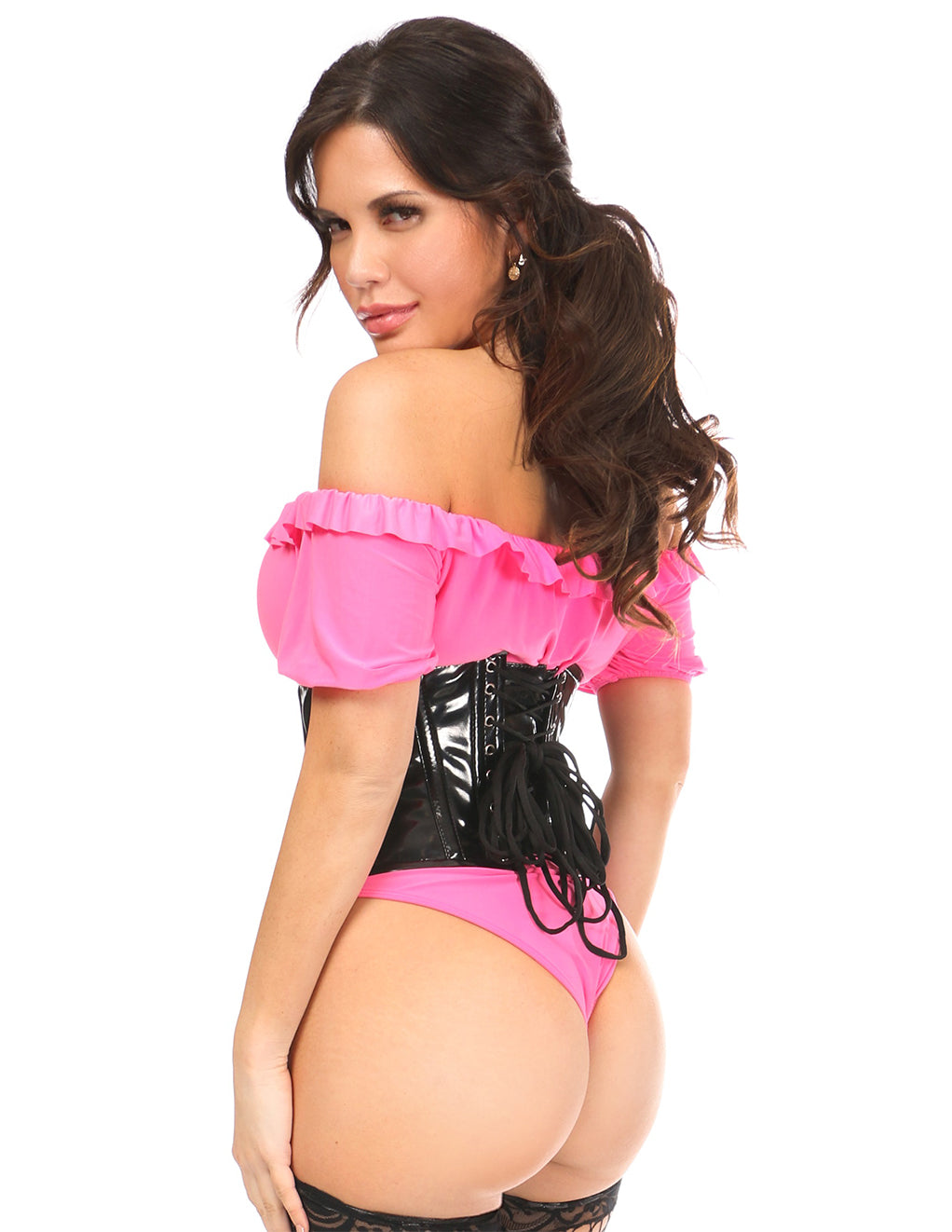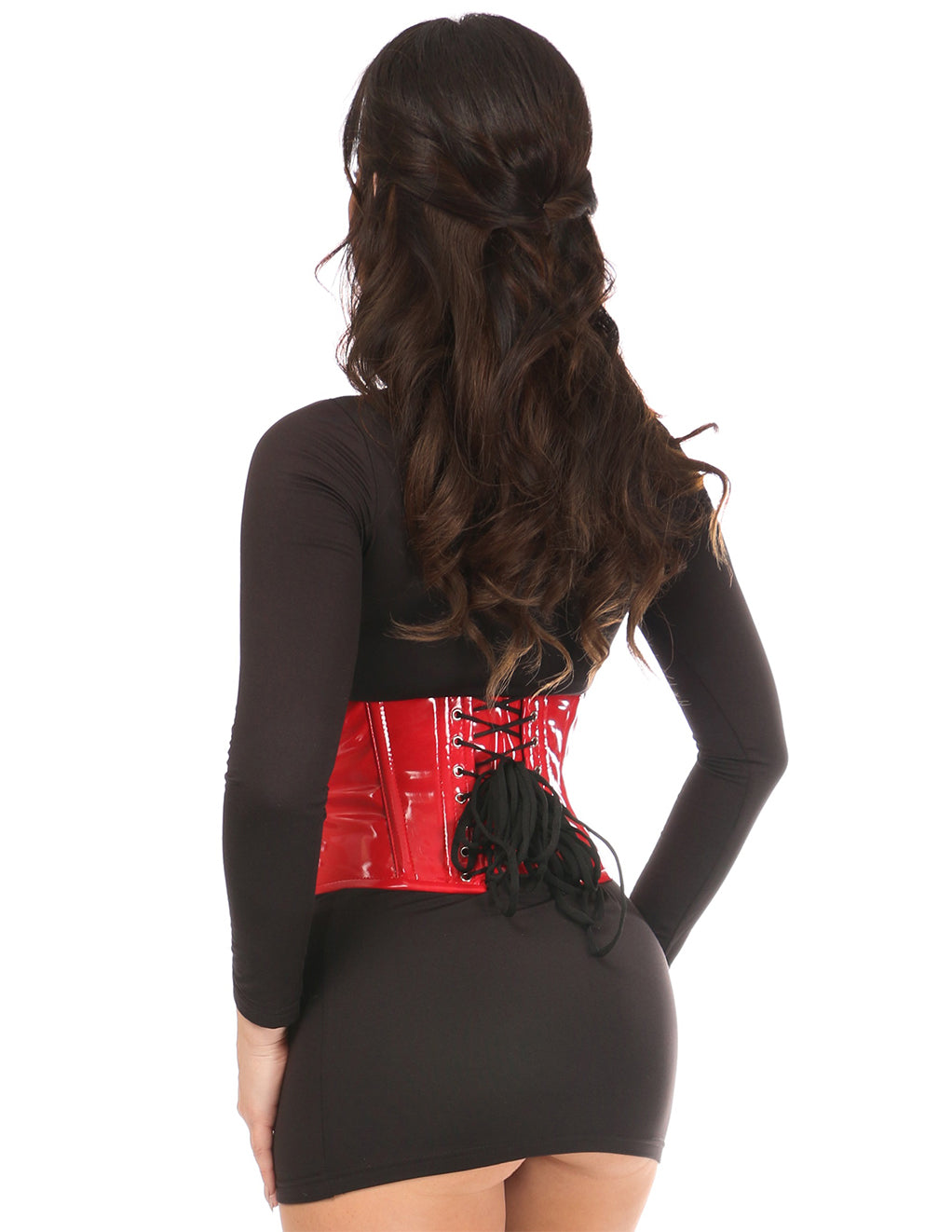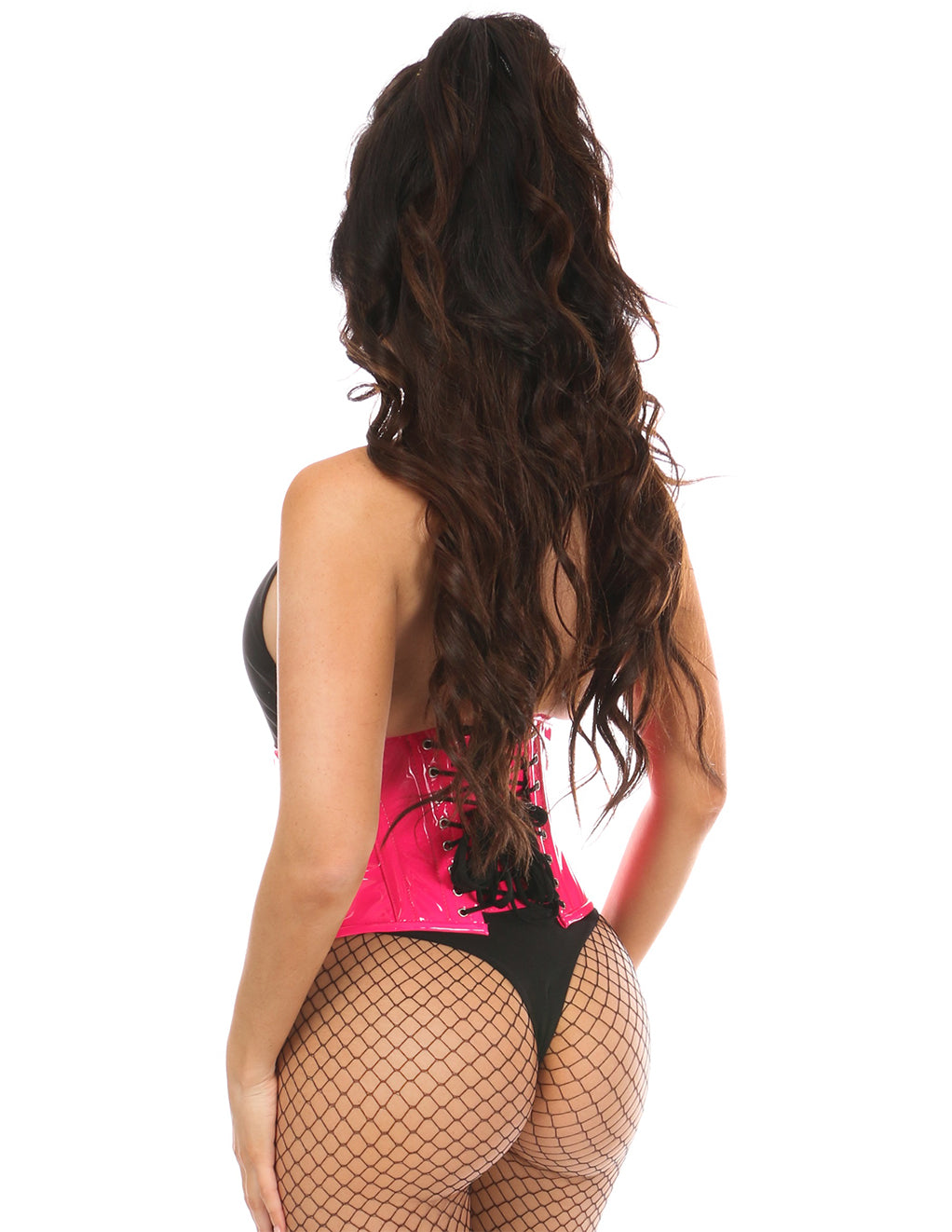 Daisy Corsets Patent Faux Leather Cincher
20% off 2 Sale Items, 30% off 3 Sale Items Offer auto applied, some exclusions may apply.
The Daisy Corsets Faux Leather Cincher is sure to add some sexiness to your wardrobe.  Wear this cincher in the bedroom or pair with your favorite outfit to elevate your look.  This underbust mini cincher is made of high quality patent PVC.  This garment features 8 spiral steel bones with 4 static back bones and 4 static front bones.  The front features a premium zipper and the back has nickel brass grommets with thick cording for cinching.  Both the front and back have privacy panels.  Lining is made of 100% cotton twill. 
*Cincher only, clothing and accessories not included
Size Small fits a 32-34" bust, 23-25" waist, and 34-36"hip.
Size Medium fits a 34-37" bust, 25-28" waist, and 36-39" hip.
Size Large fits a 37-40" bust, 28-31" waist, and 39-41" hip.
Size XL fits a 40-42" bust, 31-34" waist, and 41-44" hip.
Size 2X fits a 42-44" bust, 34-37" waist, and 44-47" hip.
Size 3X fits a 45-48" bust, 37-40" waist, and 47-50" hip.
Size 4X fits a 48-52" bust, 40-43" waist, and 50-53" hip.
Size 5X fits a 52-55" bust, 43-46" waist, and 53-56" hip
Size 6X fits a 55-57" bust, 46-49" waist and 56-59" hip.
Hand wash in cold water
Lay flat to dry
Details
Color: Black, Red, Hot Pink
Material: Polyester
Size: Small, Medium, Large, X-Large, 2XL, 3XL, 4XL, 5XL, 6XL
Brand: Daisy Corsets
Model #: TD-1509-S, TD-1509-M, TD-1509-L, TD-1509-XL, TD-1509-2X, TD-1509-3X, TD-1509-4X, TD-1509-5X, TD-1509-6X, TD-1479-S, TD-1479-M, TD-1479-L, TD-1479-XL, TD-1479-XL, TD-1479-2X, TD-1479-3X, TD-1479-4X, TD-1479-5X, TD-1479-6X, TD-1670-S, TD-1670-M, TD-1670-L, TD-1670-XL, TD-1670-2X, TD-1670-3X, TD-1670-4X, TD-1670-5X, TD-1670-6X