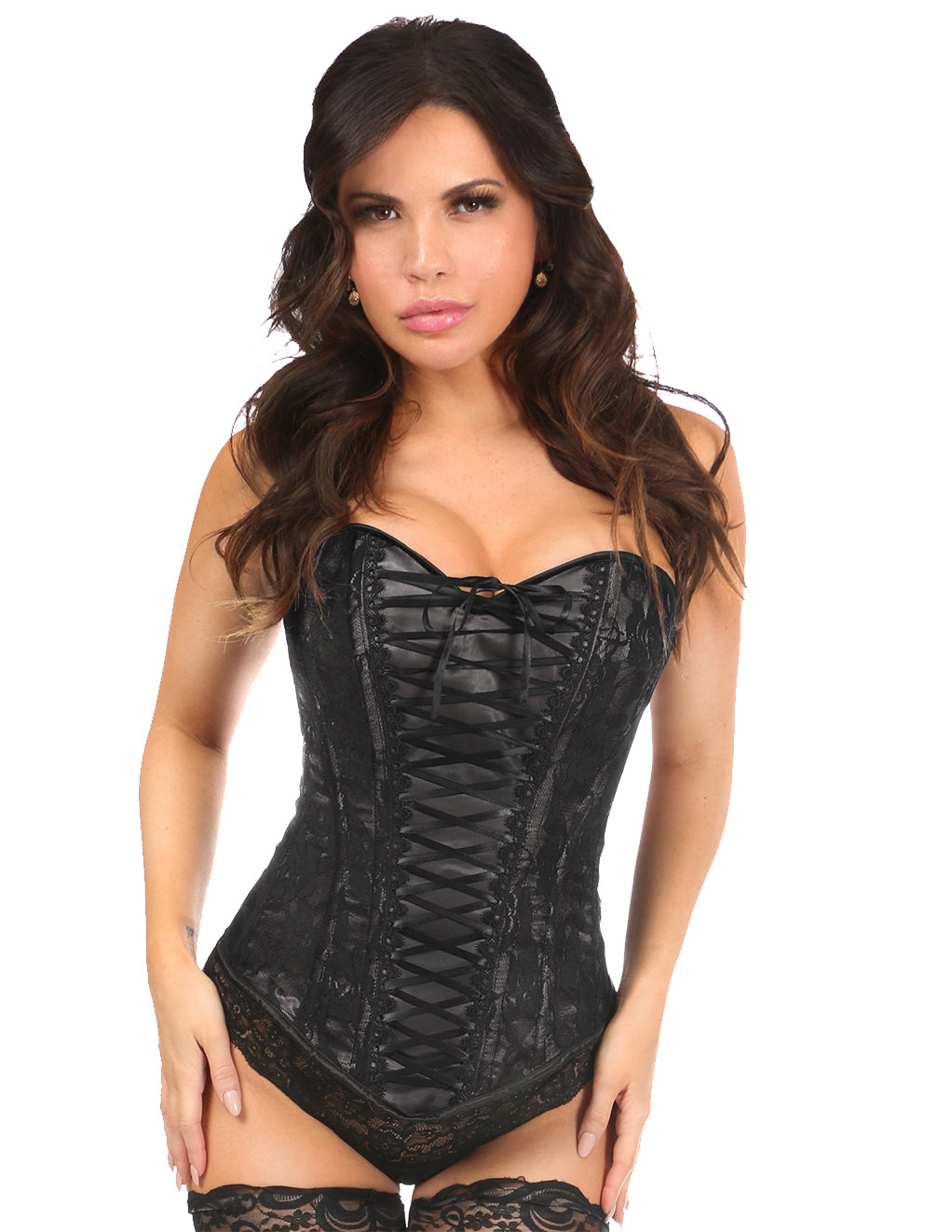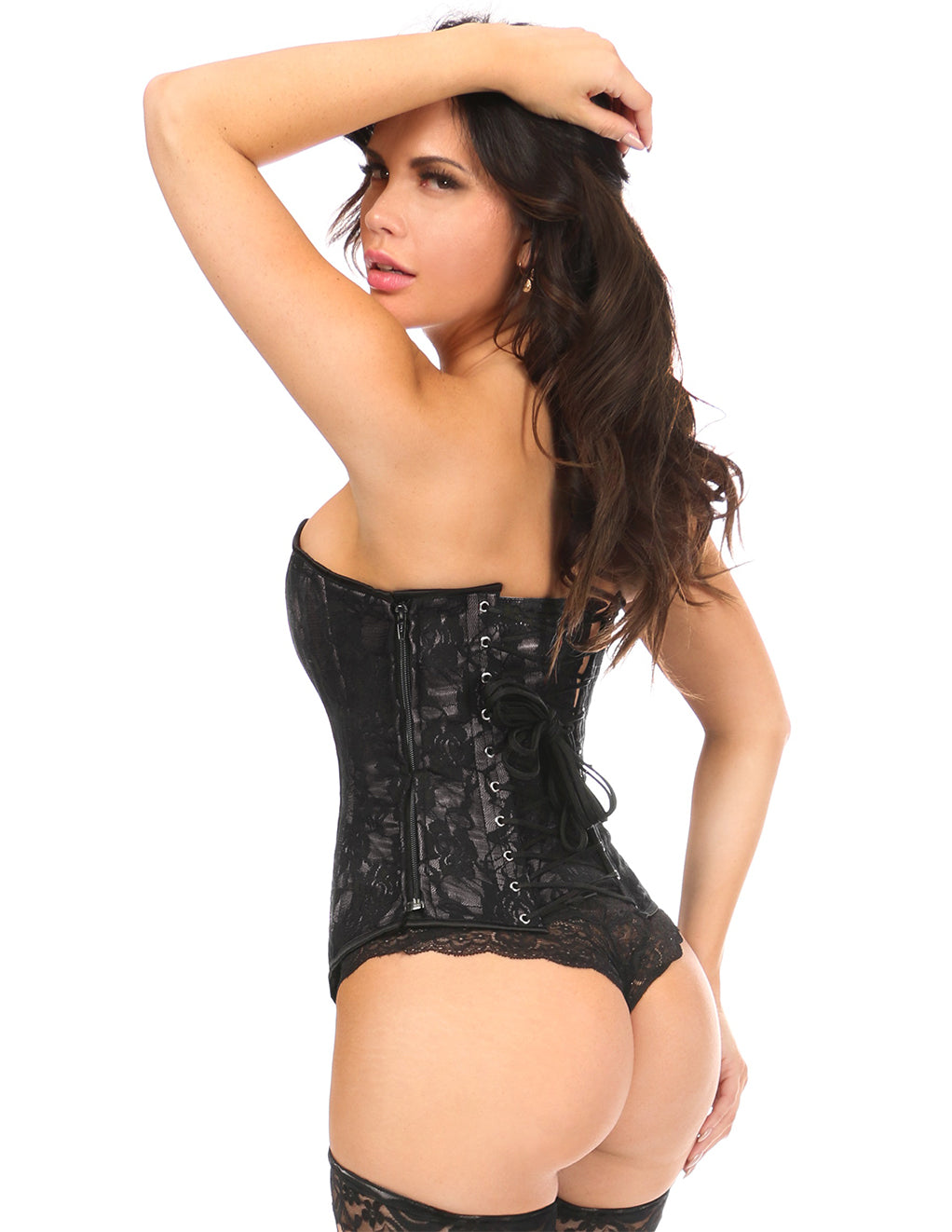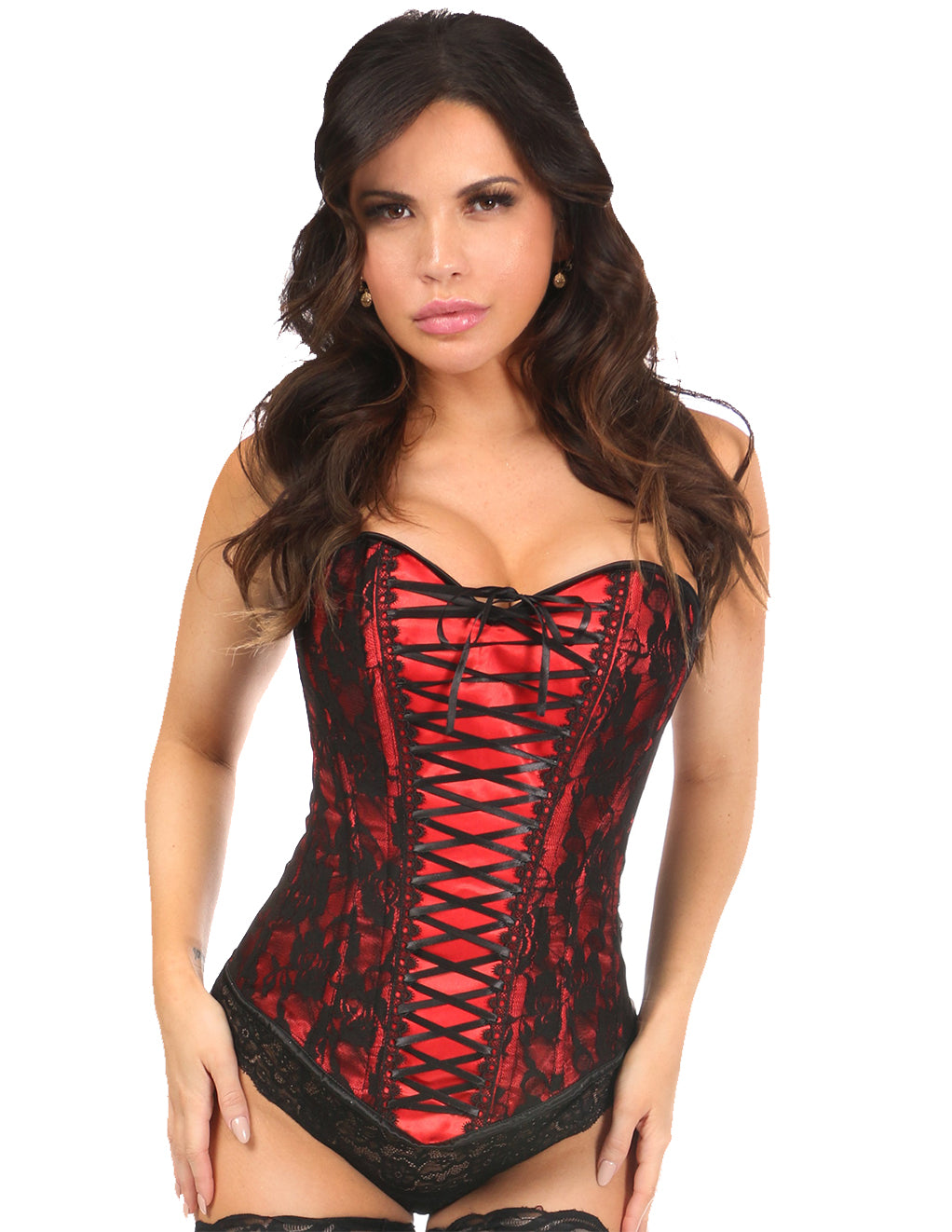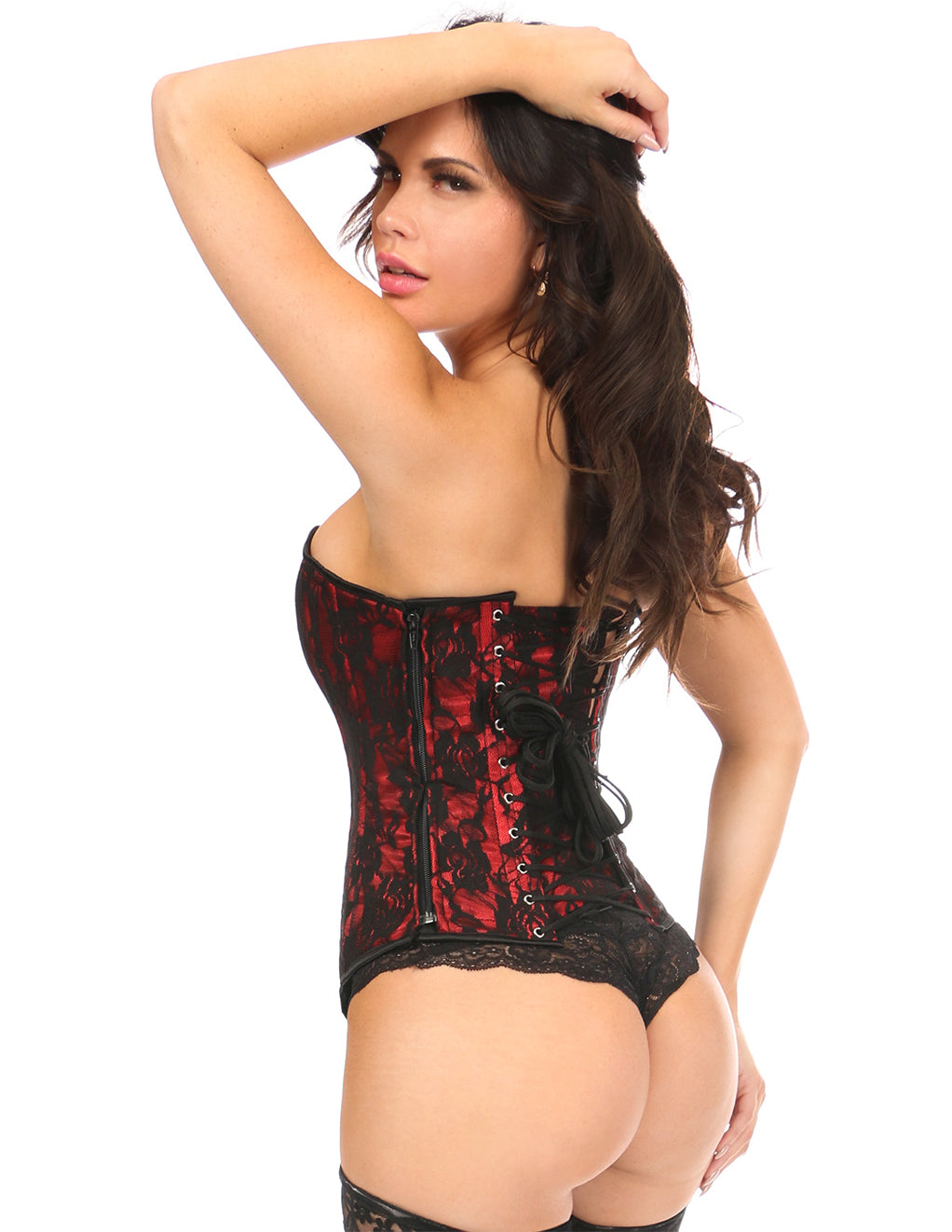 Daisy Corsets Lace Overlay Corset
Accentuate your sexy curves in the Daisy Corsets Lace Overlay Corset. This full bust corset is made of high quality satin with a lace net overlay. 8 plastic bones with 4 static steel back bones help to maintain the shape of the corset. The back features nickel brass grommets and thick cording for cinching. A premium zipper is hidden on the side for quick and easy removal. Privacy panels are featured at the back and side closures.
*Stockings and panties sold separately.
Size Small fits a 32-34" bust, 23-25" waist, and 34-36"hip.
Size Medium fits a 34-37" bust, 25-28" waist, and 36-39" hip.
Size Large fits a 37-40" bust, 28-31" waist, and 39-41" hip.
Size XL fits a 40-42" bust, 31-34" waist, and 41-44" hip.
Size 2X fits a 42-44" bust, 34-37" waist, and 44-47" hip.
Size 3X fits a 45-48" bust, 37-40" waist, and 47-50" hip.
Size 4X fits a 48-52" bust, 40-43" waist, and 50-53" hip.
Size 5X fits a 52-55" bust, 43-46" waist, and 53-56" hip
Size 6X fits a 55-57" bust, 46-49" waist and 56-59" hip.
Hand wash in cold water
Lay flat to dry
Details
Color: Black, Black/Red
Material: Polyester
Size: Small, Medium, Large, X-Large, 2X, 3X, 4X, 5X, 6X
Brand: Daisy Corsets
Model #: LV-759-S, LV-759-M, LV-759-L, LV-759-XL, LV-759-2X, LV-759-3X, LV-759-4X, LV-759-5X, LV-759-6X, LV-755-S, LV-755-M, LV-755-L, LV-755-XL, LV-755-2X, LV-755-3X