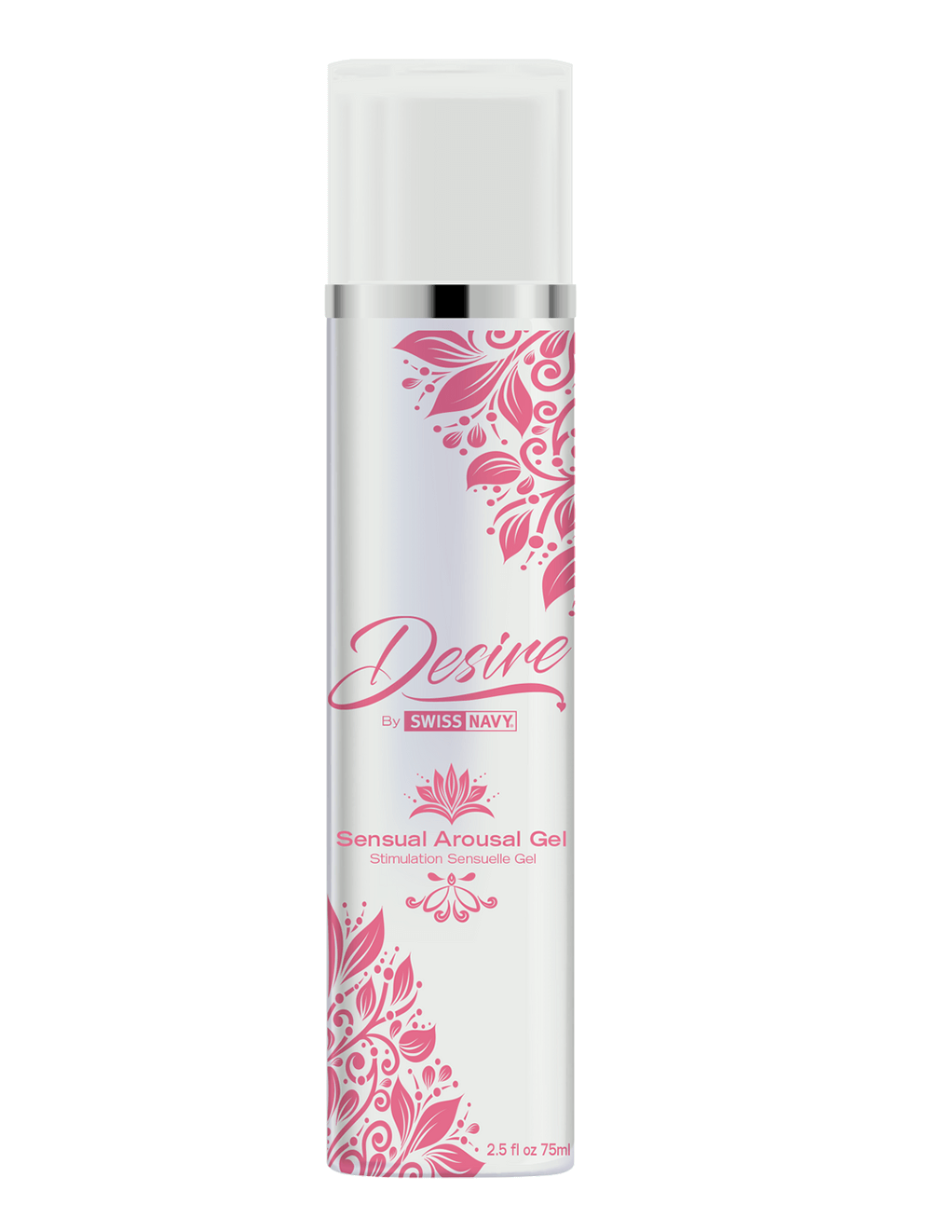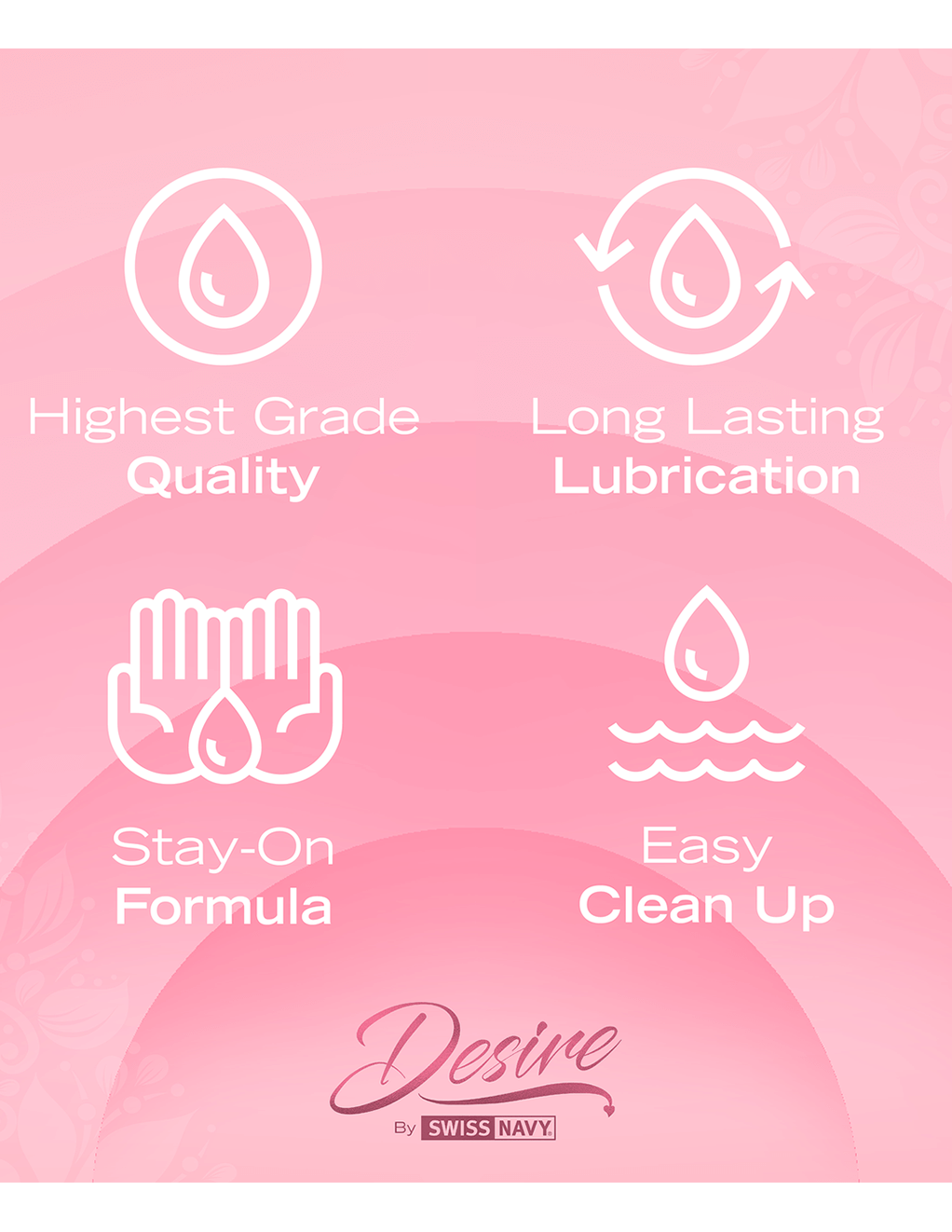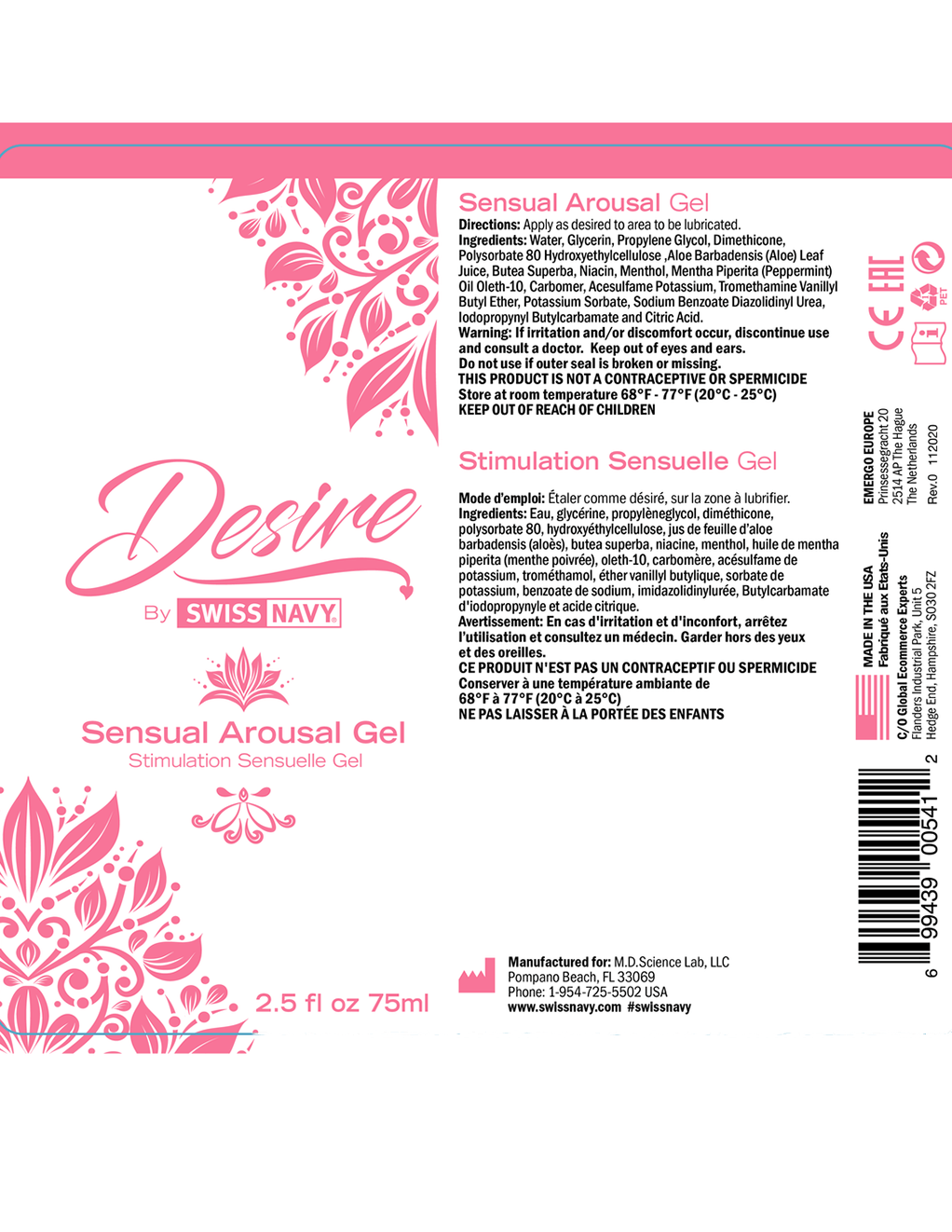 Desire Sensual Arousal Gel
 Treat yourself to the Sensual Arousal Gel by Desire.
This feminine enhancing lube is sure to make all of your intimate moments intense - solo or with a partner! This water based formulation is designed to warm, tingle and stay put on your most sensitive areas, making every touch more intense to make you feel like the goddess you are. Designed by women for people with vaginas, allow yourself to embrace your desire.
Ingredients: Water, Glycerin, Propylene Glycol, Dimethicone, Polysorbate 80 Hydroxyethylcellulose ,Aloe Barbadensis (Aloe) Leaf Juice, Butea Superba, Niacin, Menthol, Mentha Piperita (Peppermint) Oil Oleth-10, Carbomer, Acesulfame Potassium, Tromethamine Vanillyl Butyl Ether, Potassium Sorbate, Sodium Benzoate Diazolidinyl Urea, Iodopropynyl Butylcarbamate and Citric Acid
Pour a small amount onto desired area
Safe for use with condoms, diaphragms and sex toys
Wash away with water
Details
Ingredients: Water, Glycerin, Propylene Glycol, Dimethicone, Polysorbate 80 Hydroxyethylcellulose ,Aloe Barbadensis (Aloe) Leaf Juice, Butea Superba, Niacin, Menthol, Mentha Piperita (Peppermint) Oil Oleth-10, Carbomer, Acesulfame Potassium, Tromethamine Vanillyl Butyl Ether, Potassium Sorbate, Sodium Benzoate Diazolidinyl Urea, Iodopropynyl Butylcarbamate and Citric Acid
Size: 2.5 oz
Brand: Desire, Swiss Navy
Model: DESAR2.5