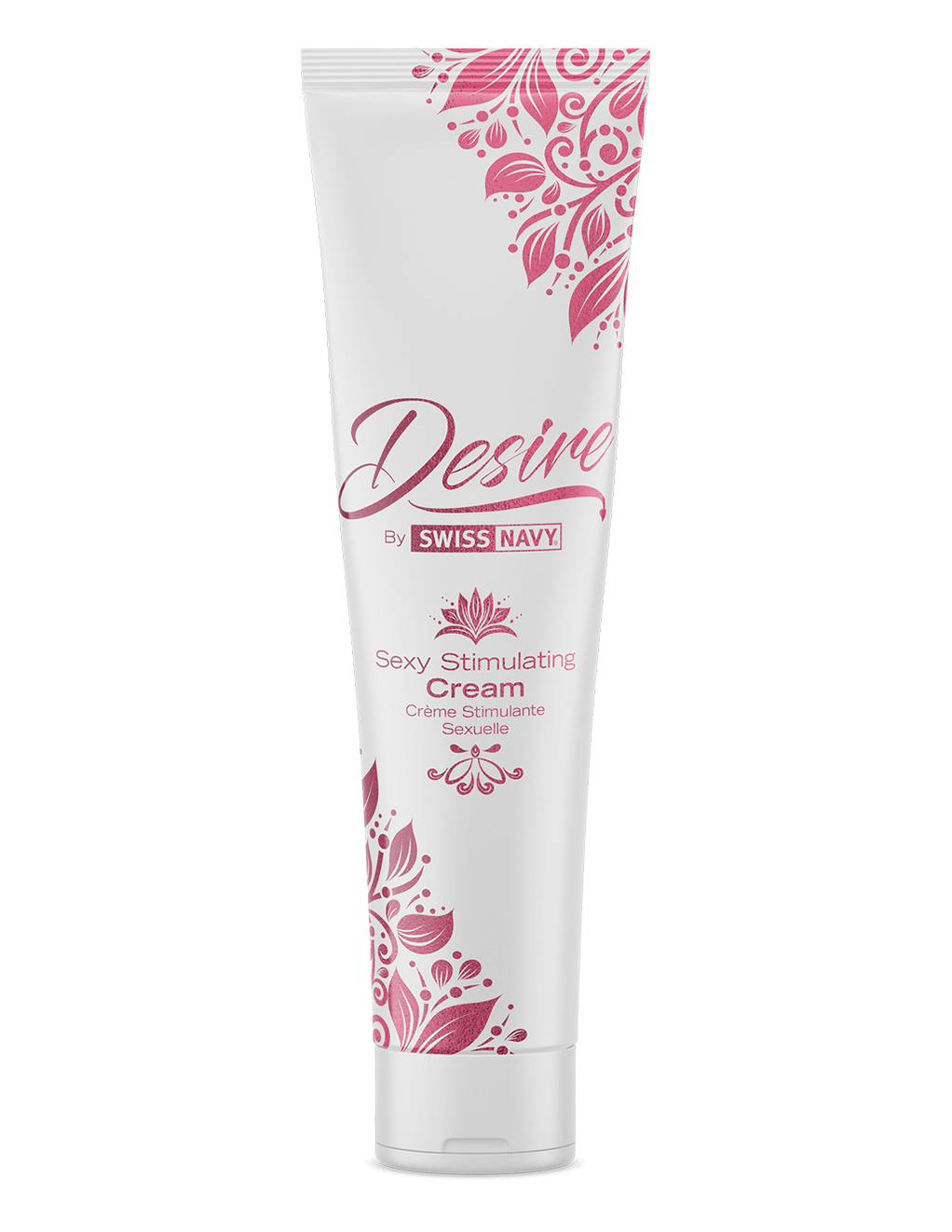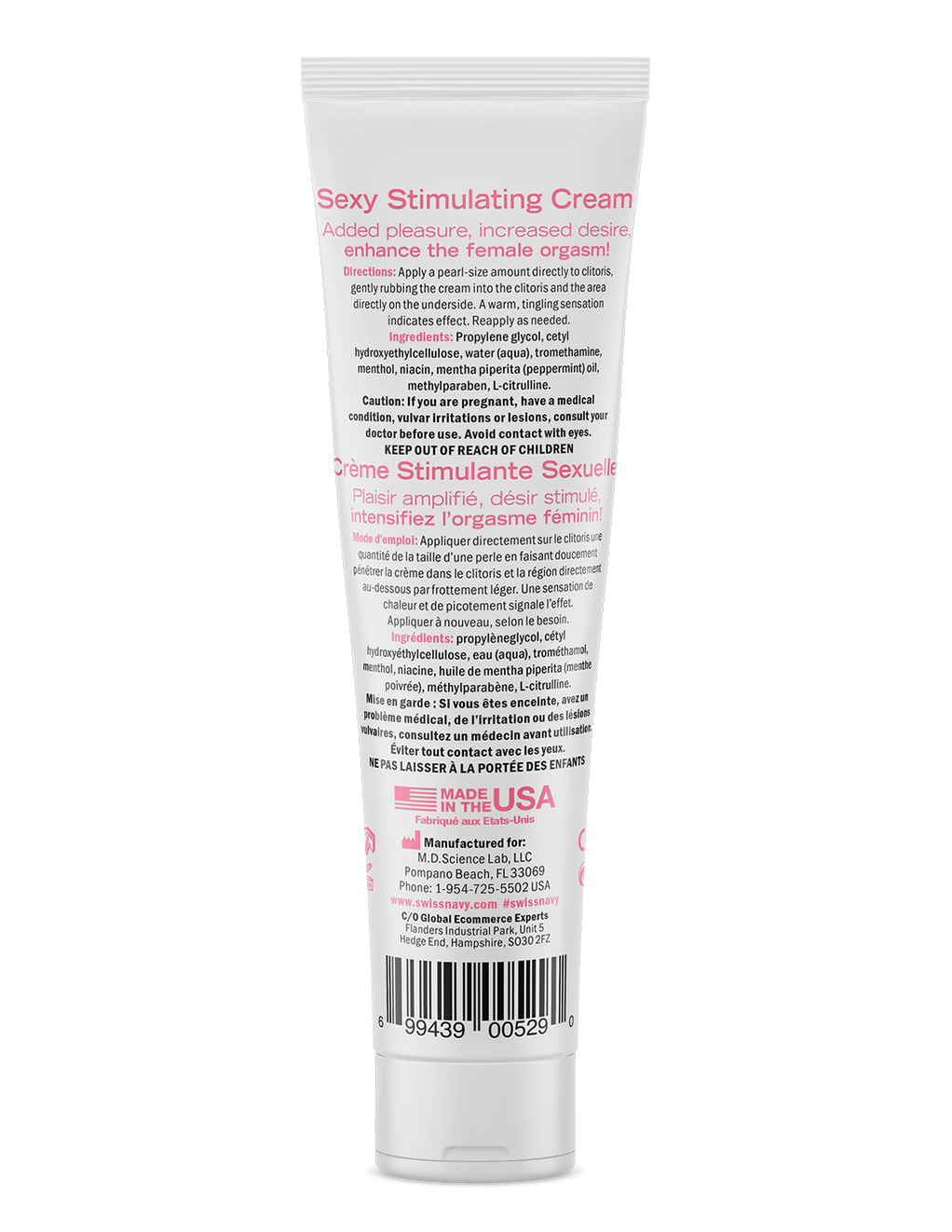 Desire Sexy Stimulating Cream
 Get swept away by the Sexy Stimulating Cream by Desire!
This intense cream is designed to bring your pleasure to new heights. Simply rub a pearl sized amount onto your precious pearl and rub in to feel the tingling and fresh sensations. Discover new waves of pleasure solo or with a partner, and when you are spent - it washes away easily with mild soap and warm water.
Ingredients: Propylene glycol, cetyl hydroxyethylcellulose, water (aqua), tromethamine, menthol, niacin, mentha piperita (peppermint) oil, methylparaben, L-citrulline
Apply directly to clitoris and rub in for warming effect
Reapply as needed
Wash away with mild soap and warm water
Details
Ingredients: Propylene glycol, cetyl hydroxyethylcellulose, water (aqua), tromethamine, menthol, niacin, mentha piperita (peppermint) oil, methylparaben, L-citrulline
Size: 2 oz
Brand: Desire, Swiss Navy
Model: DESST2