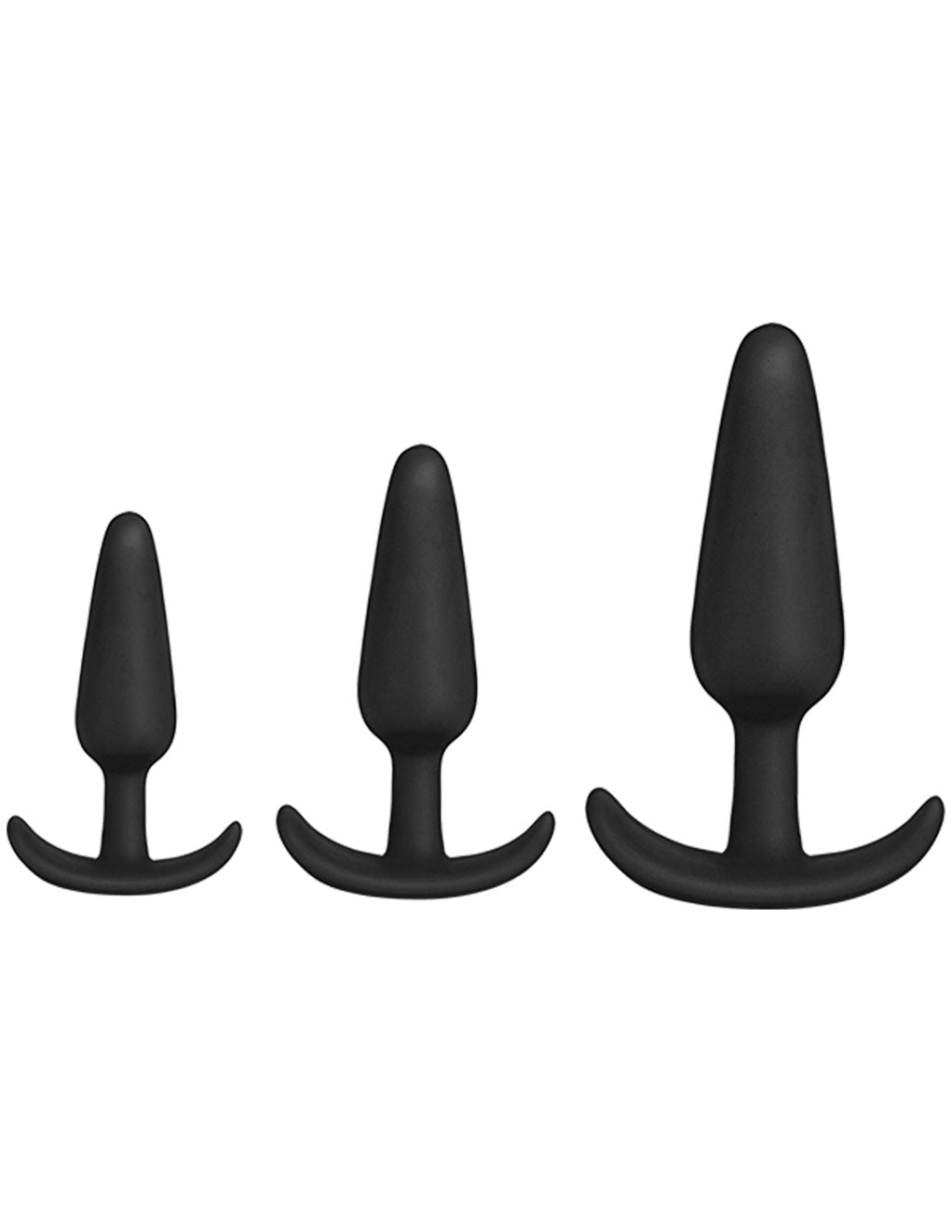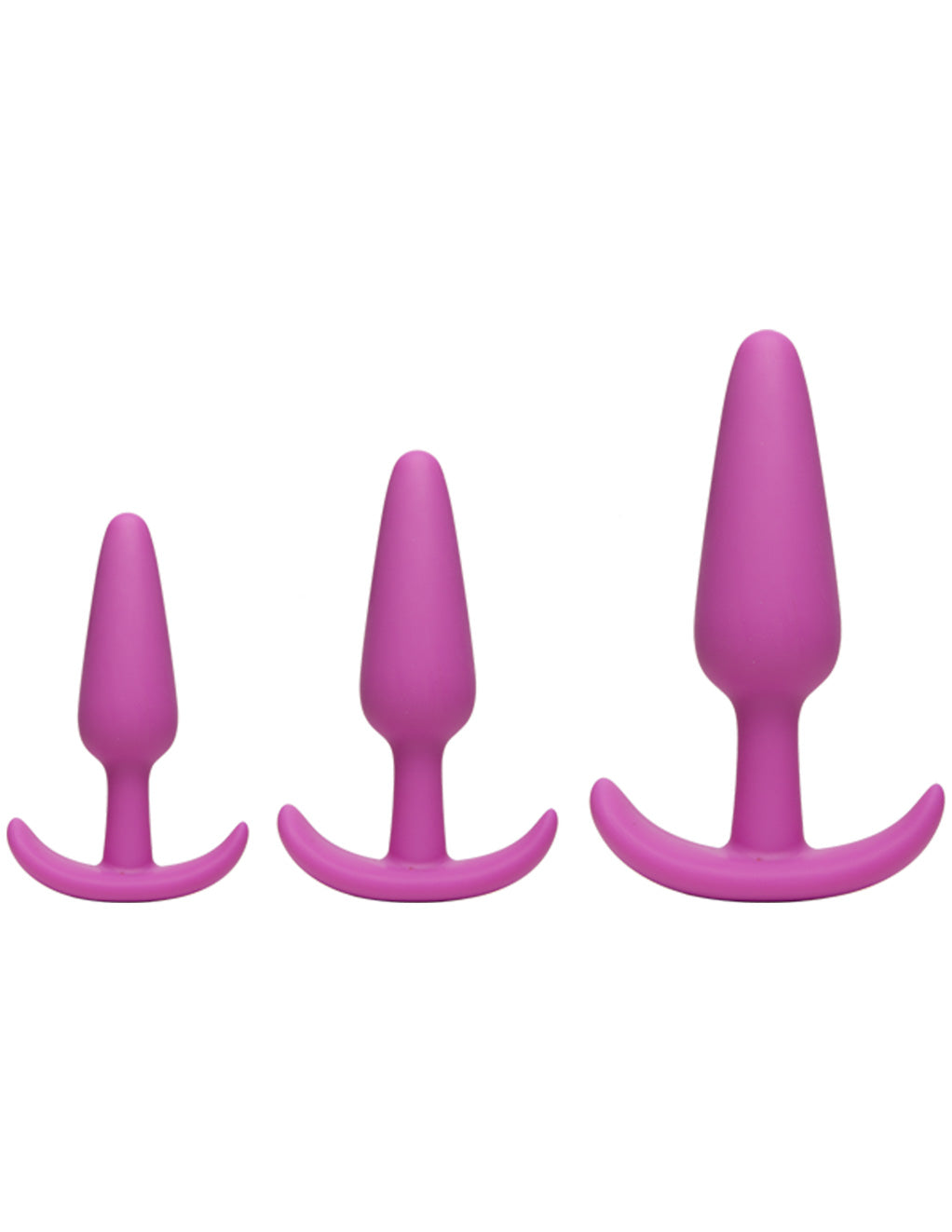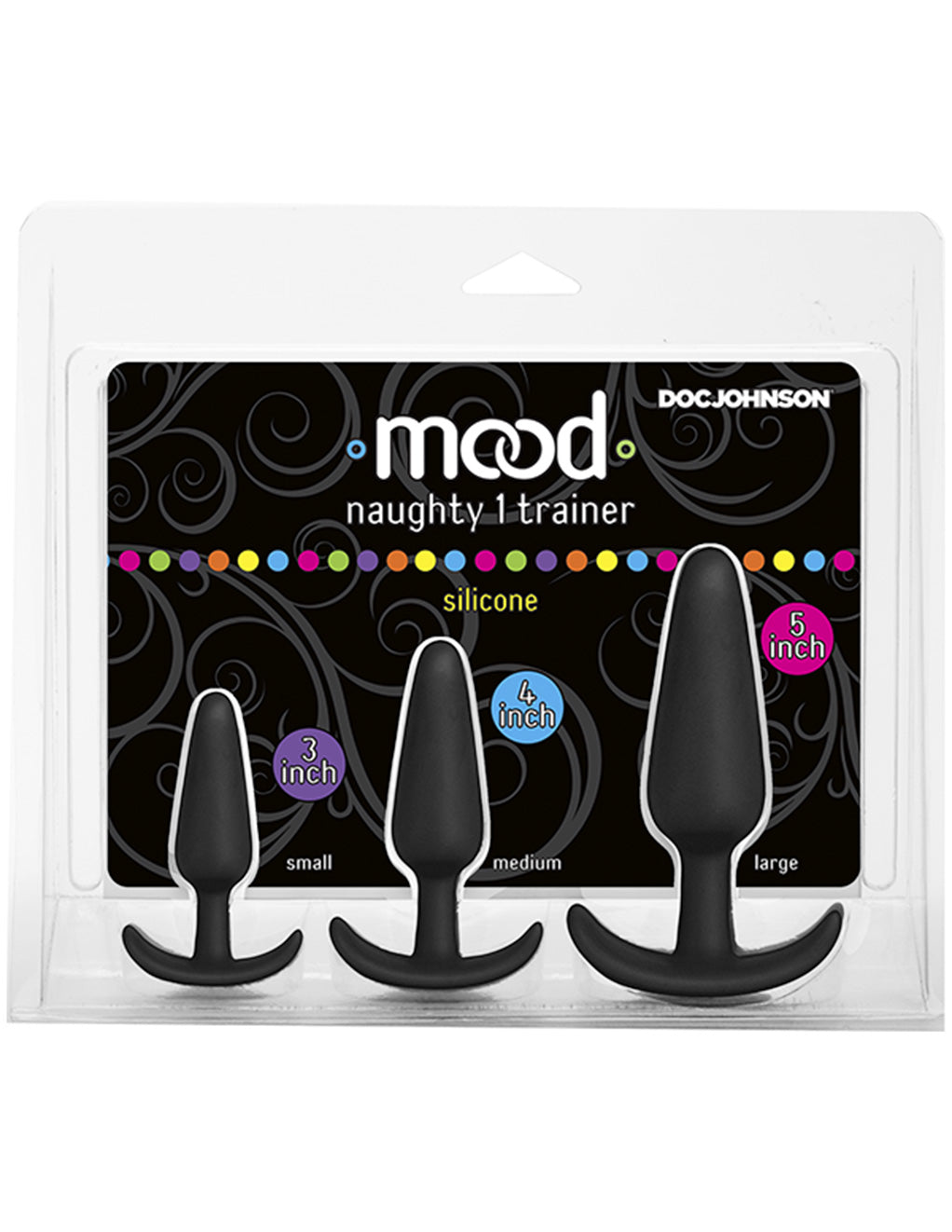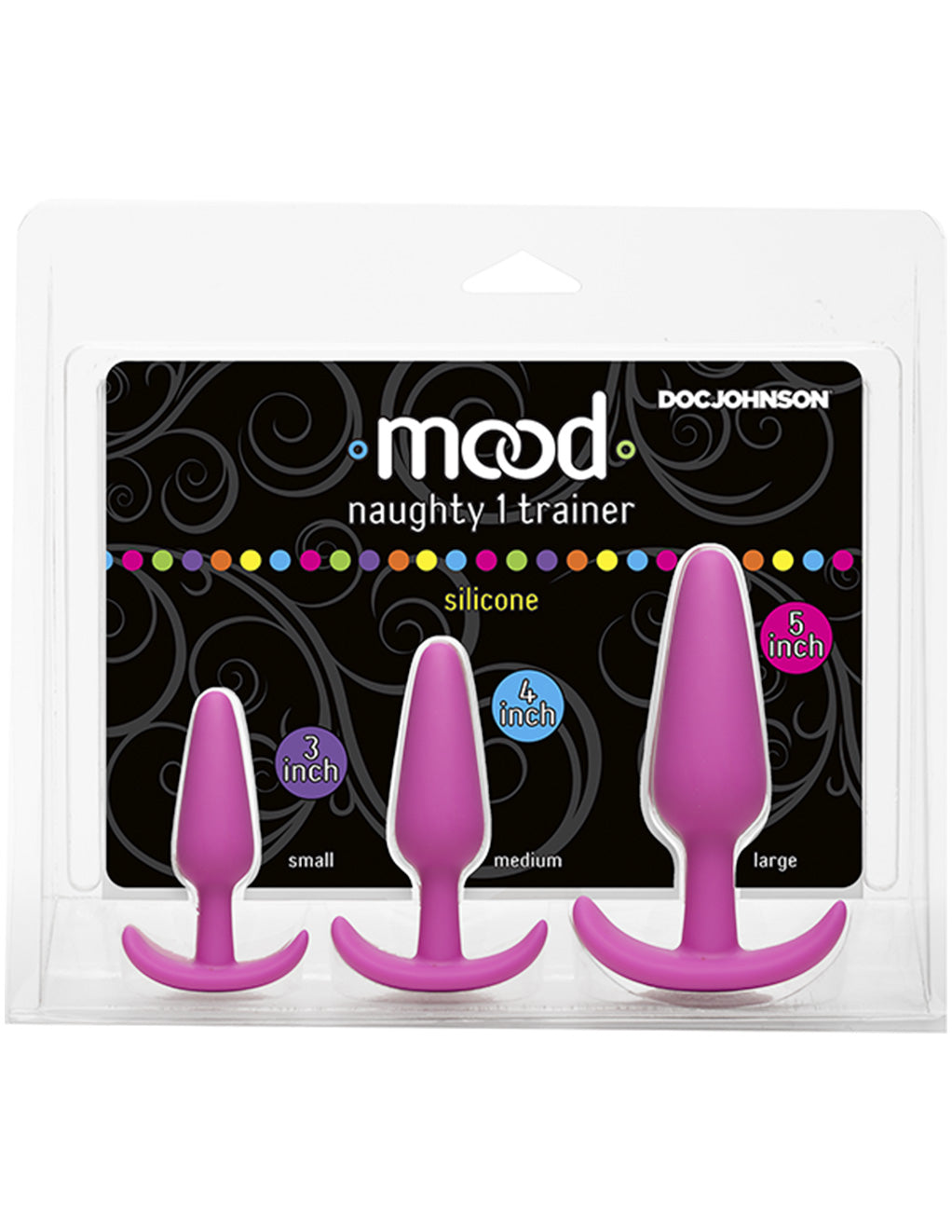 Mood Naughty 1 3-piece Anal Trainer Plug Set
The Naughty 1 Trainer Set by Mood is a 3 piece anal training plug set.  This set comes with a 3 inch, 4 inch, and 5 inch plug.  They are made of premium silicone material for hygienic use.  This toy is designed with a tapered tip, narrow neck, and flared base.  It is easy to insert, grasp, and pull out.  Use these plugs with water based lubricant.  Start with the smallest plug and push it back and forth against the sphincter muscle until it goes all the way in.  The sphincter will relax around the neck of the plug.  Its flared base will keep the plug anchored and easy to retrieve.  
Small - 3" usable length, 0.75" width
Medium - 4" usable length, 3.75" width
Large - 5" usable length, 4.75" width
This product has a 90 day warranty, honored by Doc Johnson. Please click here to file a warranty claim. 
Use with water based lube
Wash in warm water with toy cleaner
Details
Color: Black, Pink
Material: Silicone
Size: Small, Medium, Large
Brand: Mood, Doc Johnson