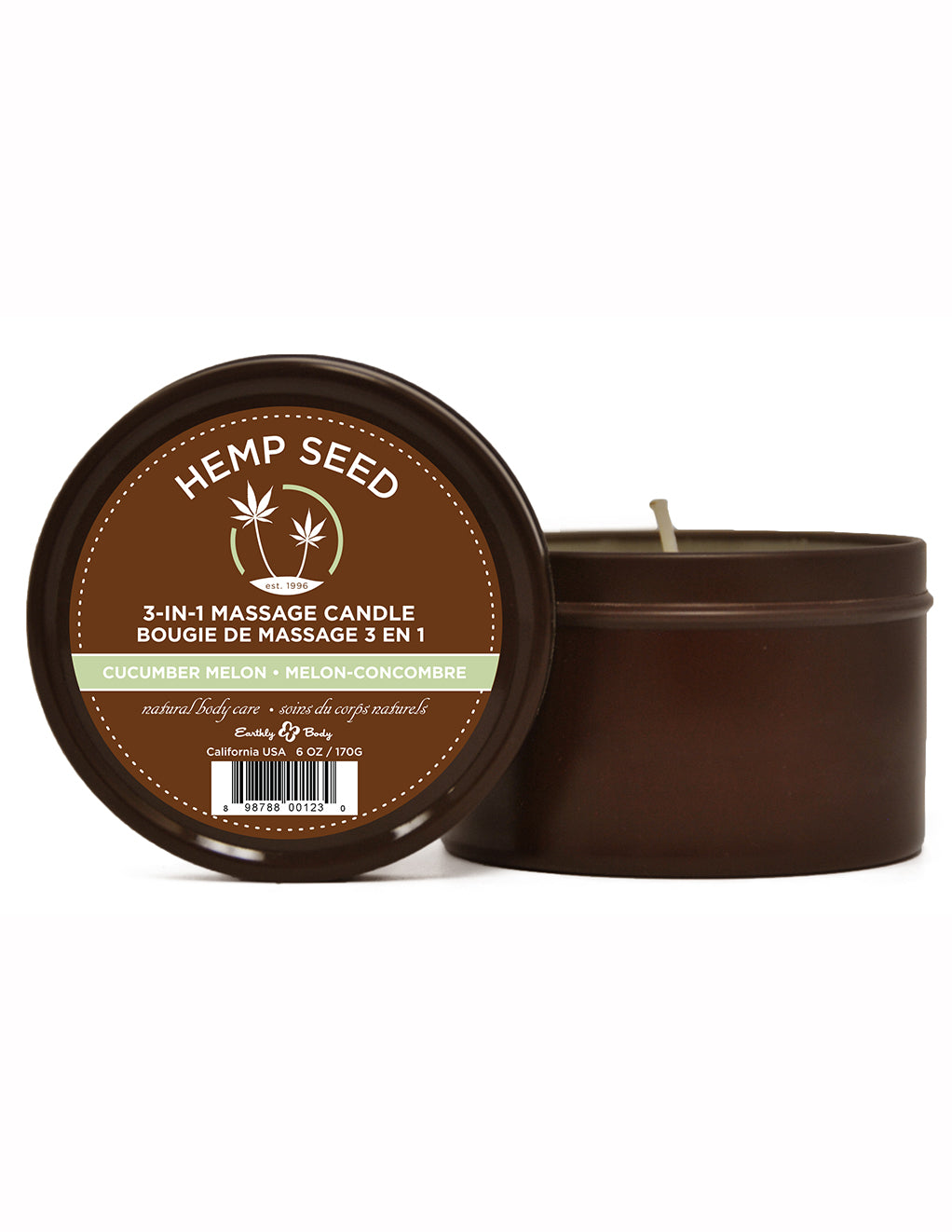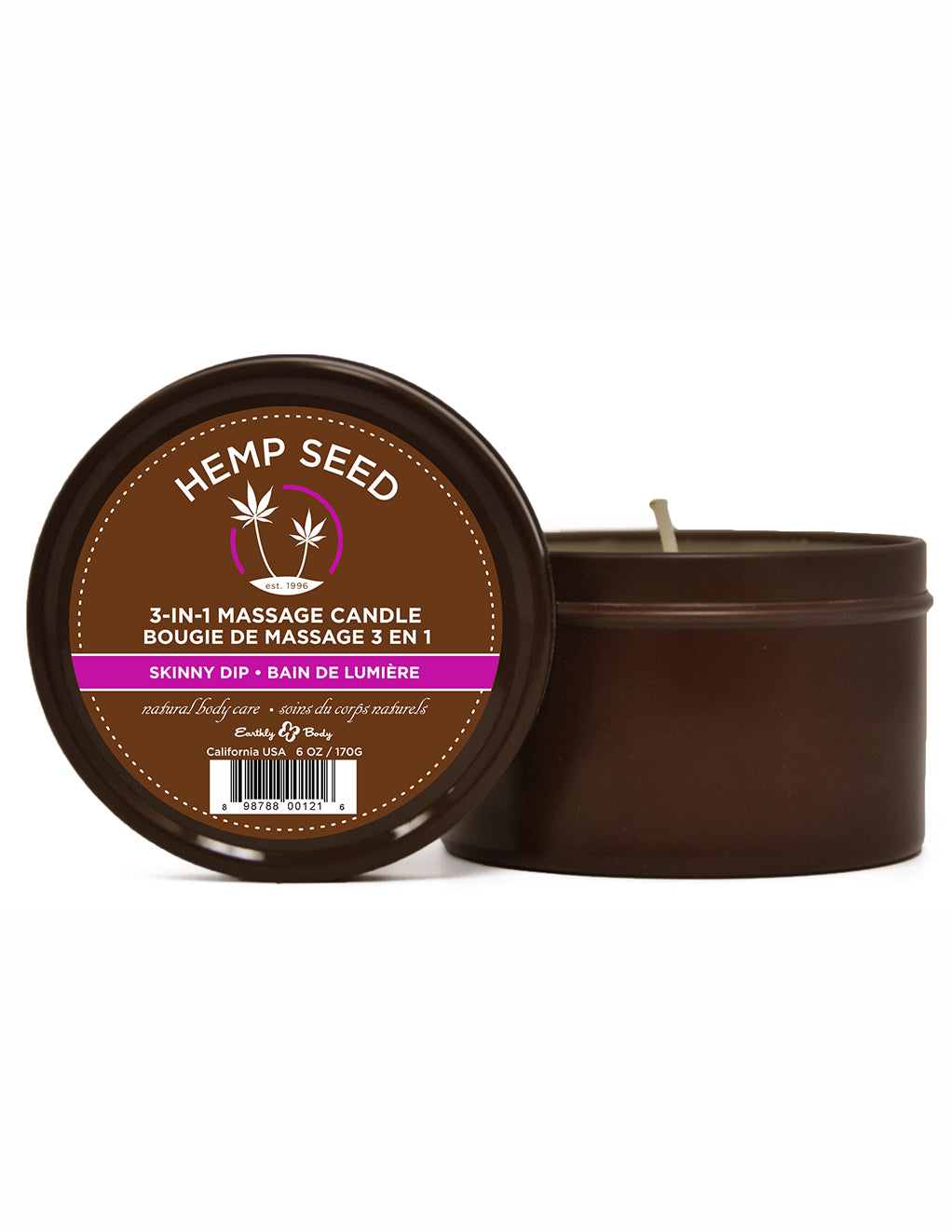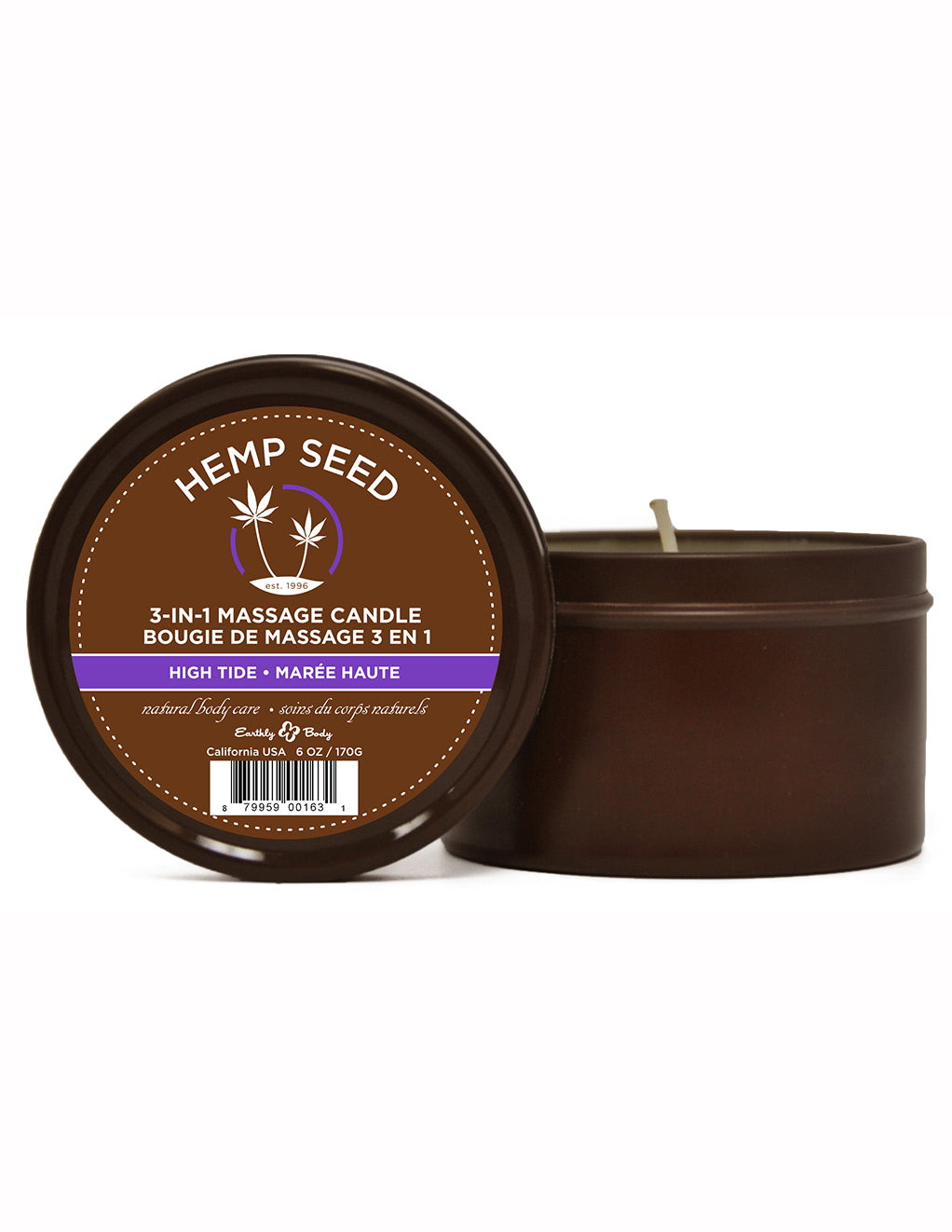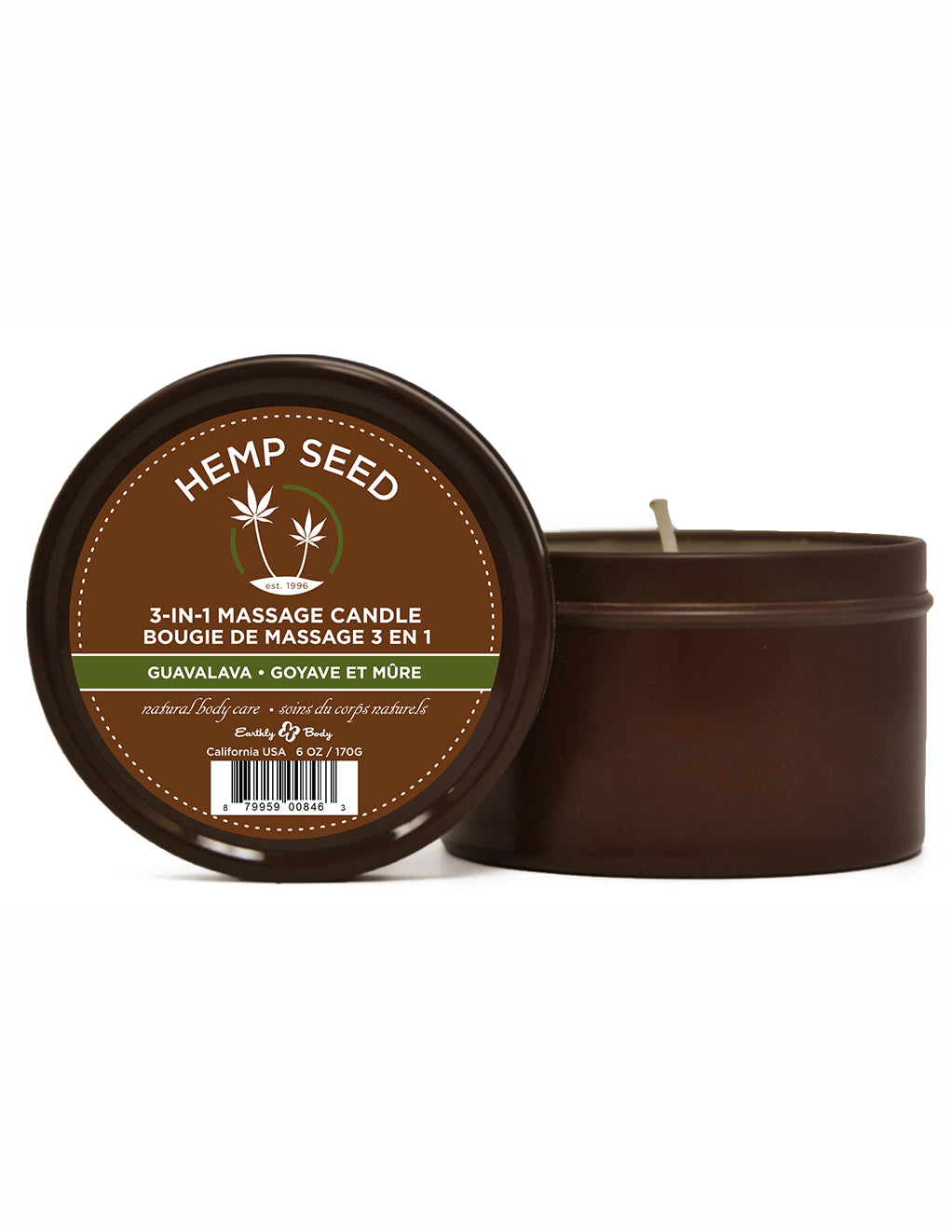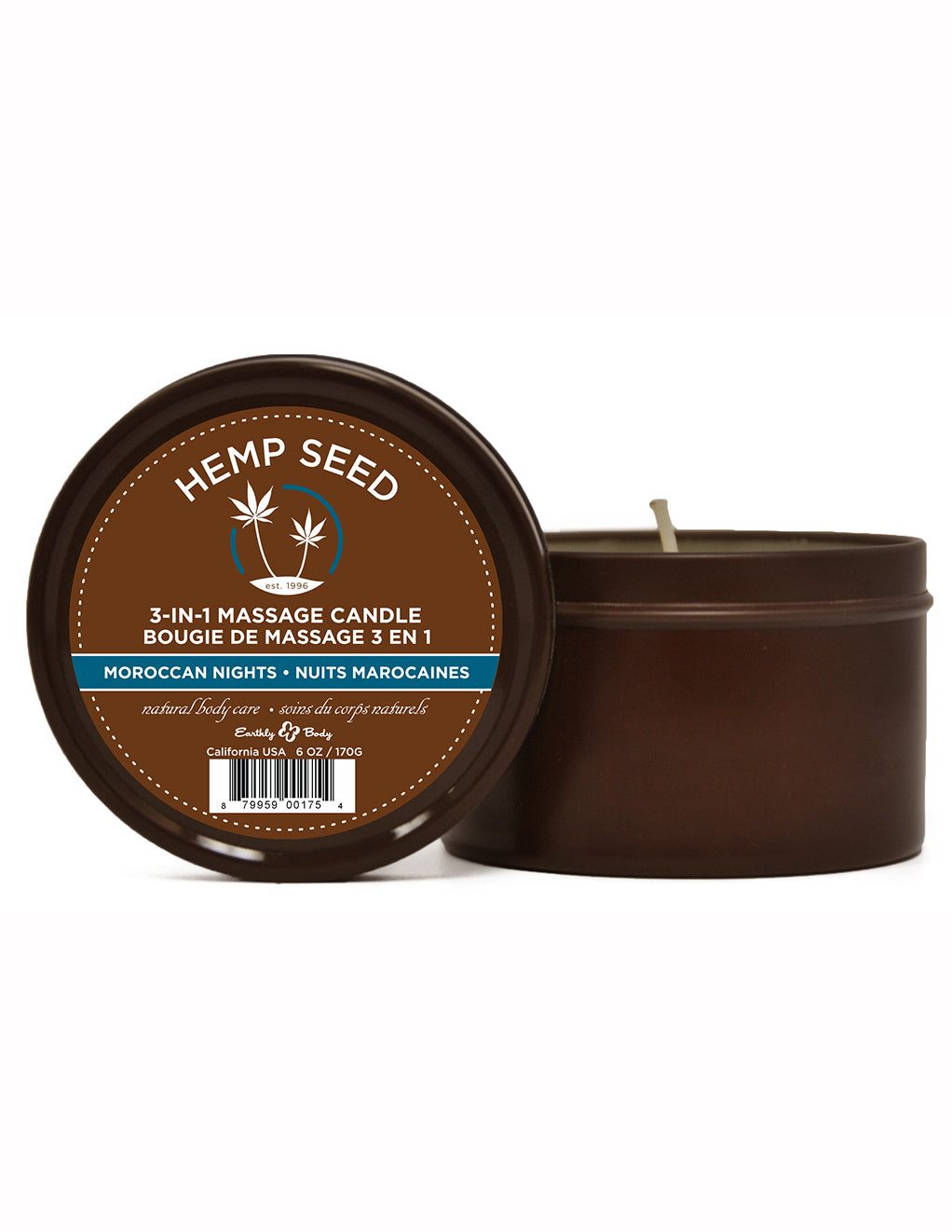 Earthly Body 3-in-1 Massage Candle
Earthly Body 3-in-1 Massage Candles smell rich with fragrant aromas.  These massage candles can be used to set the mood for romance.  The burning of the candle fills the room with rich scents.  Set the mood and give your lover a hot massage.  The oil can be poured directly onto your hand because it is made of soy.  Soy burns at a lower temperature than wax.  It can be used as a warm massage oil.  Warm oils help relax tense muscles.  The oils in this product leaves your skin soft and moisturized.  
Light it up to let the candle melt while you shower.  Blow out the flame and apply the oil on to your body.  It will leave you moisturized and smelling fresh. 
Ingredients: Hydrogenated Vegetable Oil, Glycine Soja (Soybean) Oil, Fragrance, Cannabis Sativa (Hemp) Seed Oil, Prunus Armeniaca (Apricot) Kernel Oil, Persea Gratissima (Avocado) Oil, Tocopherol (Vitamin E), Simmondsia Chinensis (Jojoba) Seed Oil, Cocos Nucifera (Coconut) Oil
Details
Scent: Cucumber Melon, High Tide, Guavalava, Moraccan Nights, Skinny Dip
Ingredients: Hydrogenated Vegetable Oil, Glycine Soja (Soybean) Oil, Fragrance, Cannabis Sativa (Hemp) Seed Oil, Prunus Armeniaca (Apricot) Kernel Oil, Persea Gratissima (Avocado) Oil, Tocopherol (Vitamin E), Simmondsia Chinensis (Jojoba) Seed Oil, Cocos Nucifera (Coconut) Oil
Brand: Earthly Body
Model #: HSC010 (Cucumber Melon), HSC021 (Skinny Dip), HSC053 (High Tide), HSC068 (Guavalava), HSC075 (Moraccan Nights)