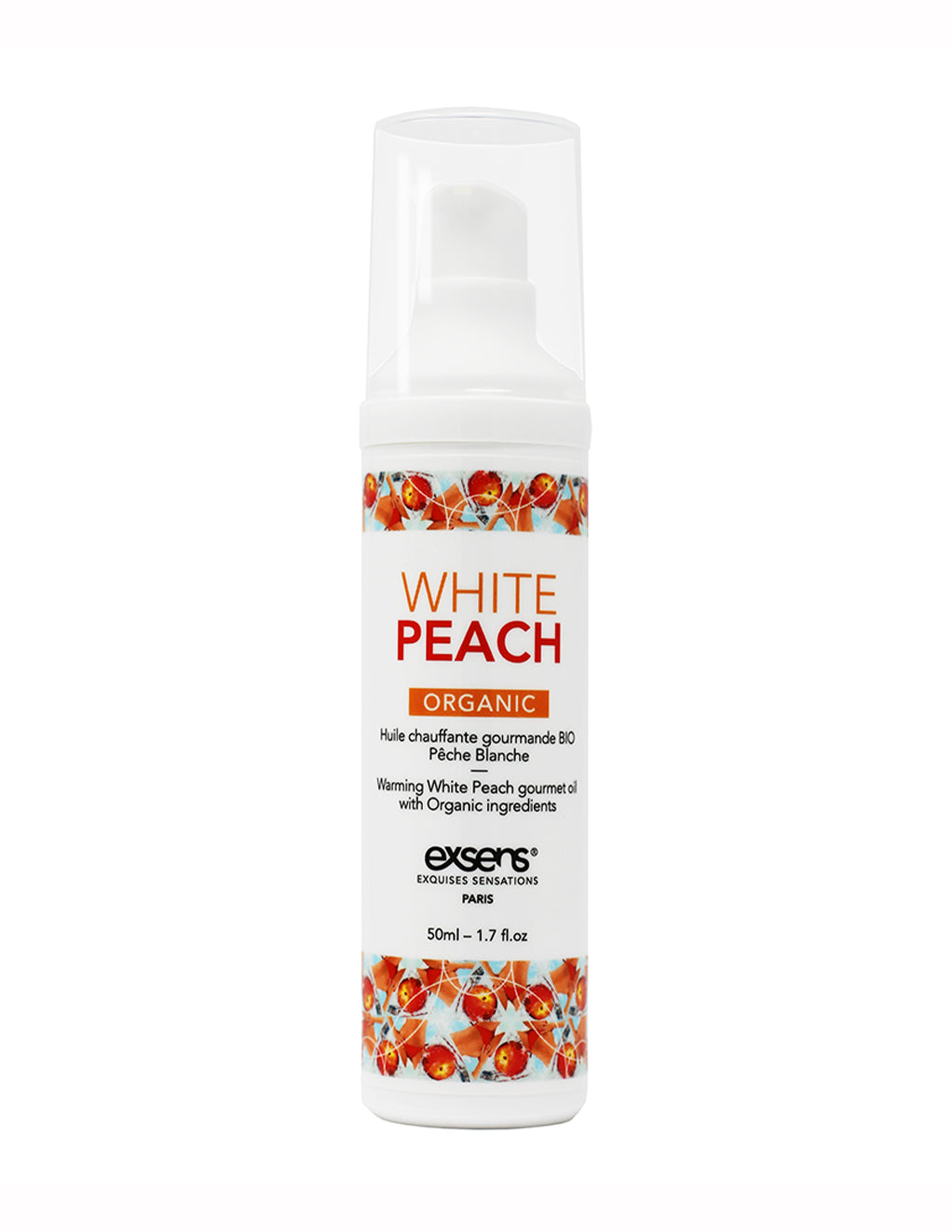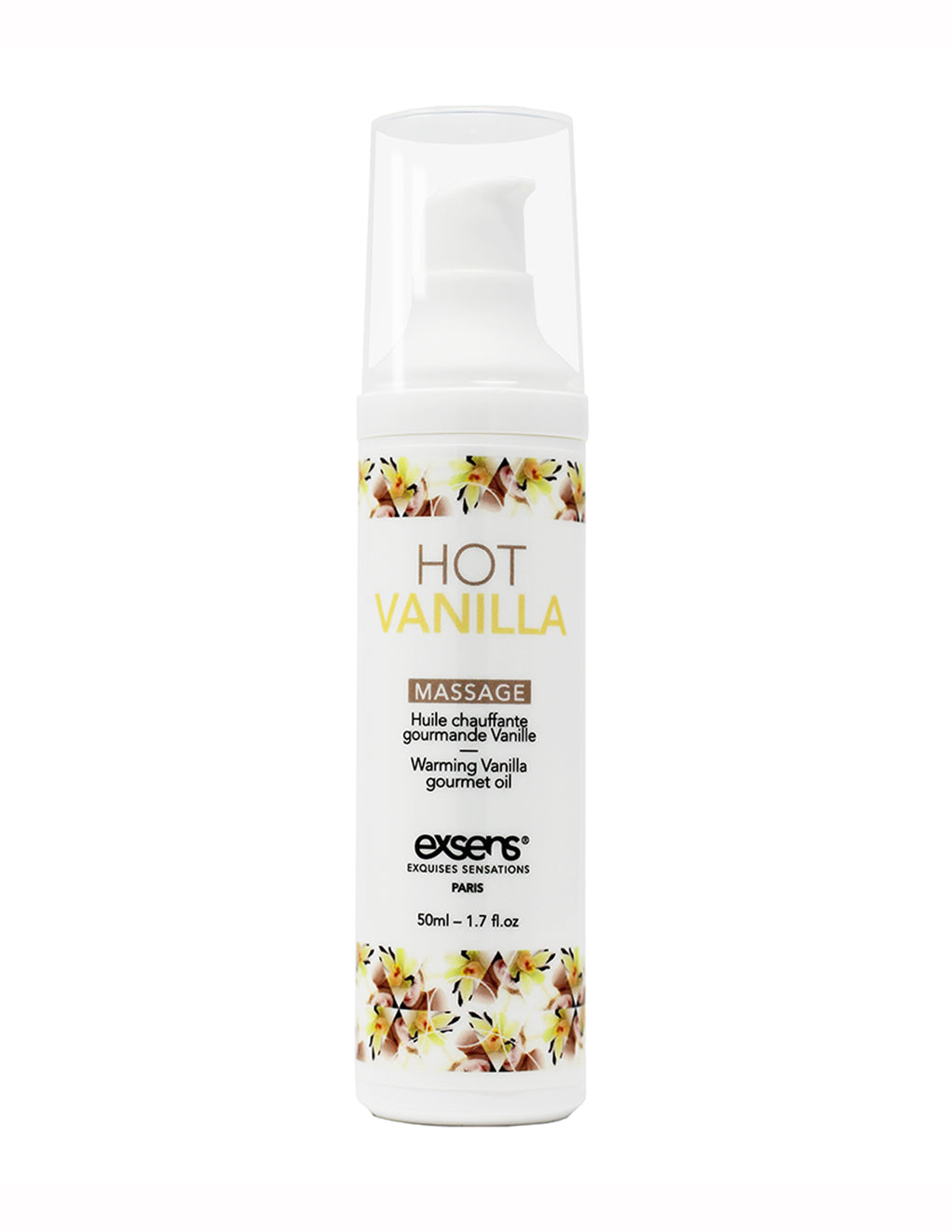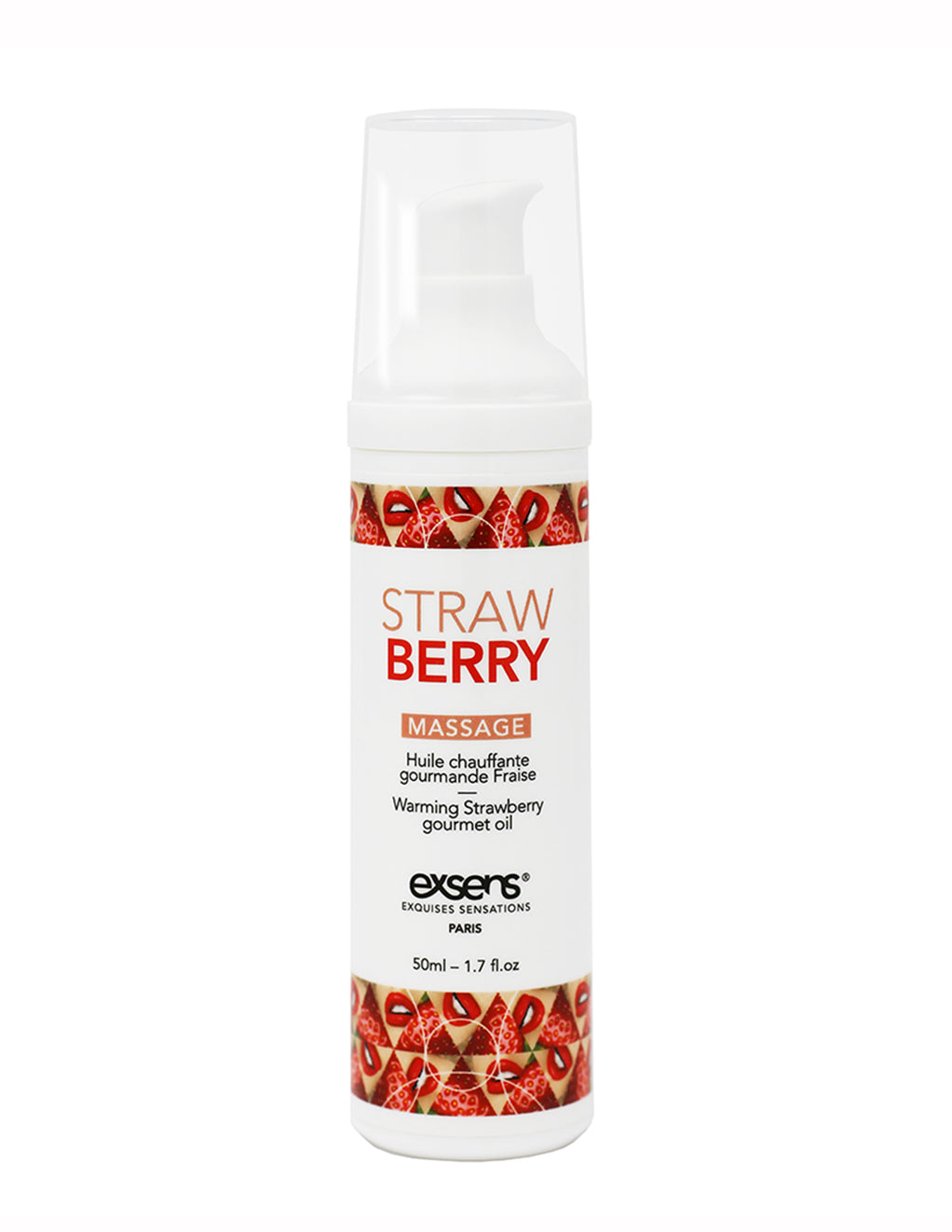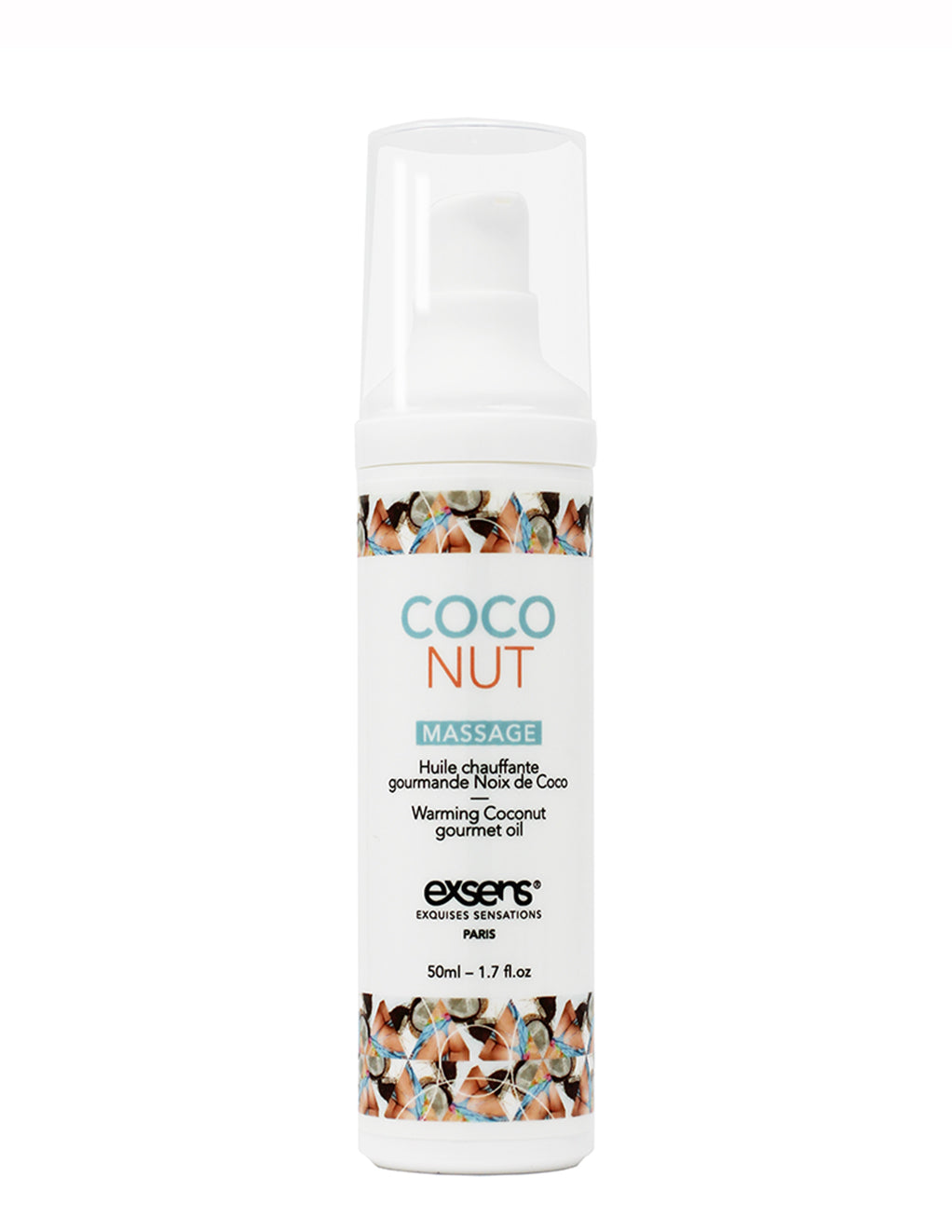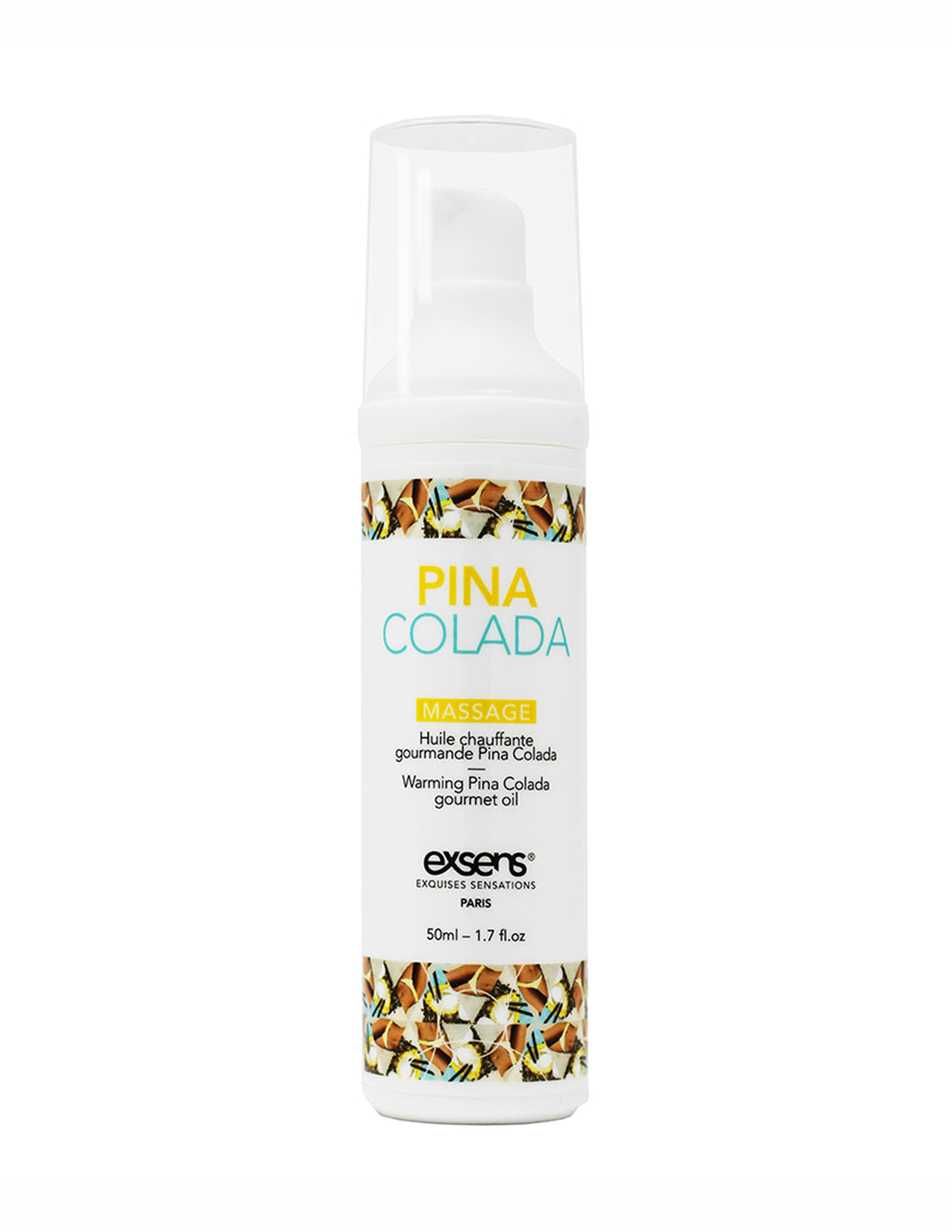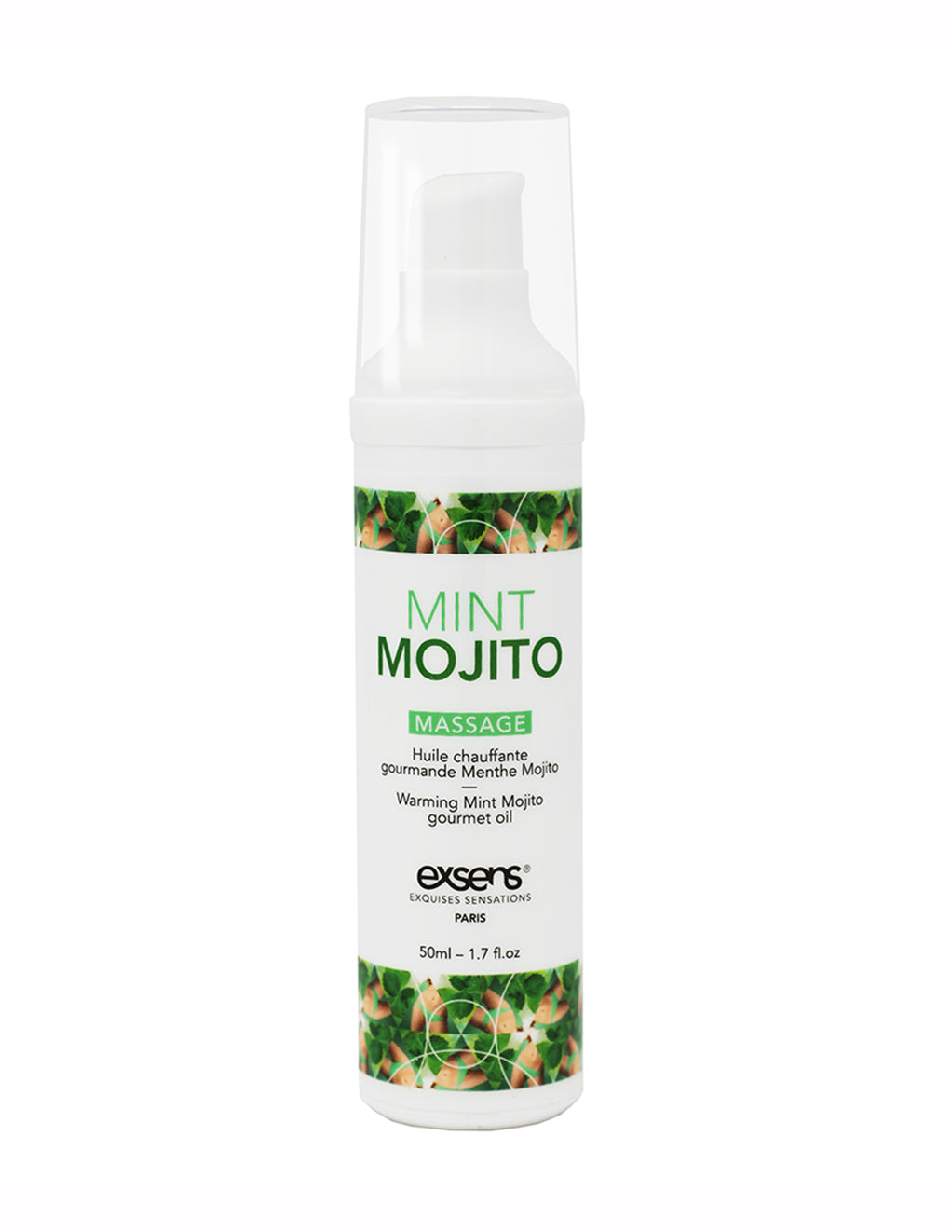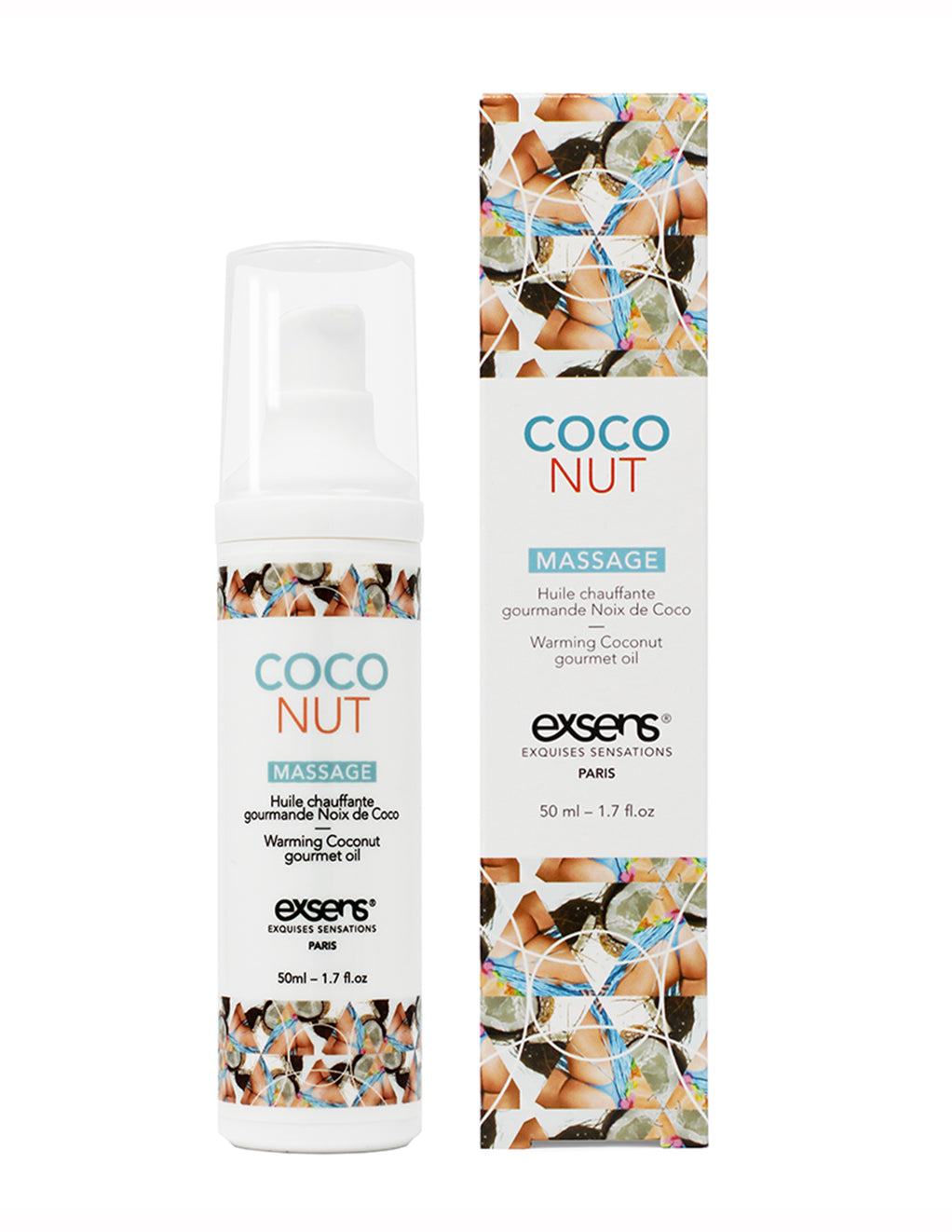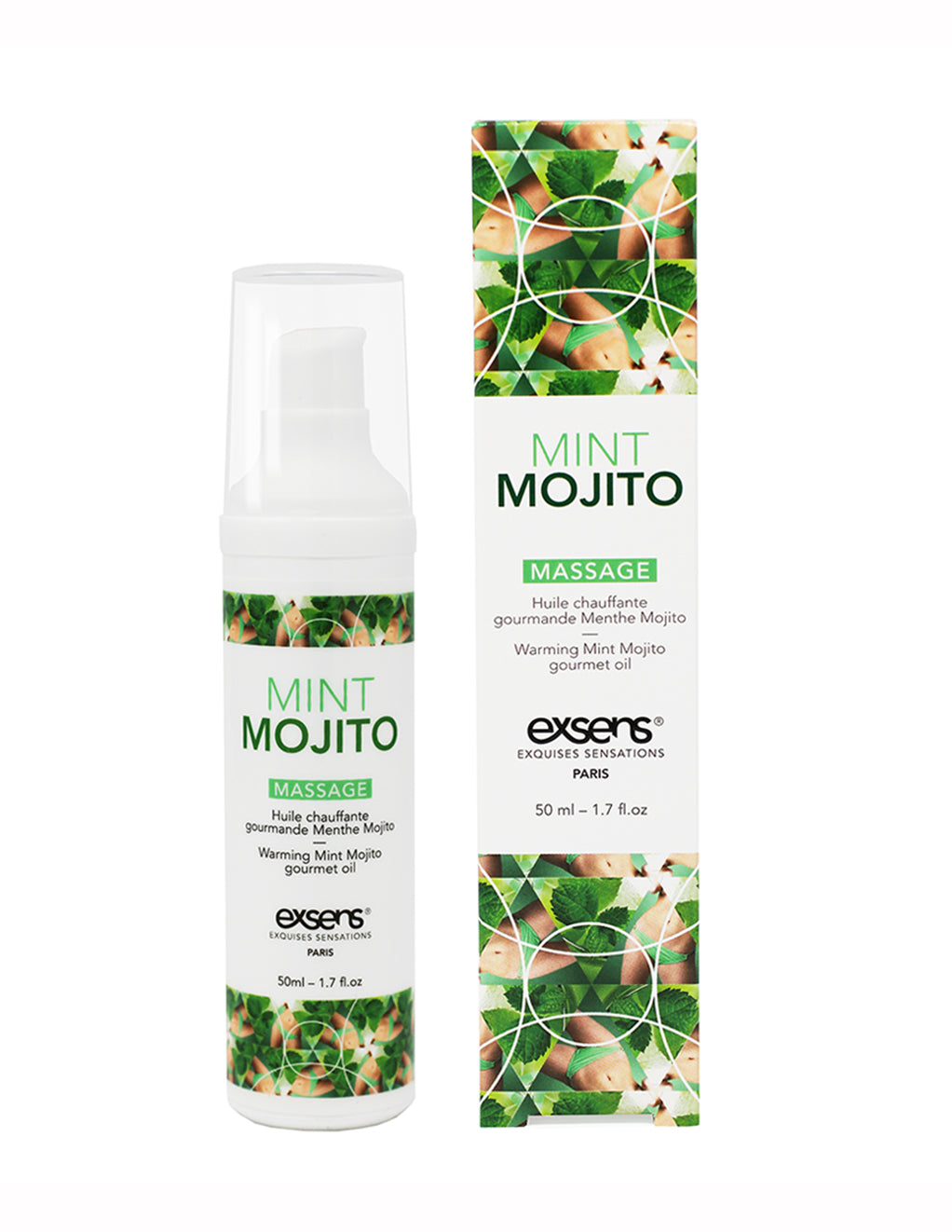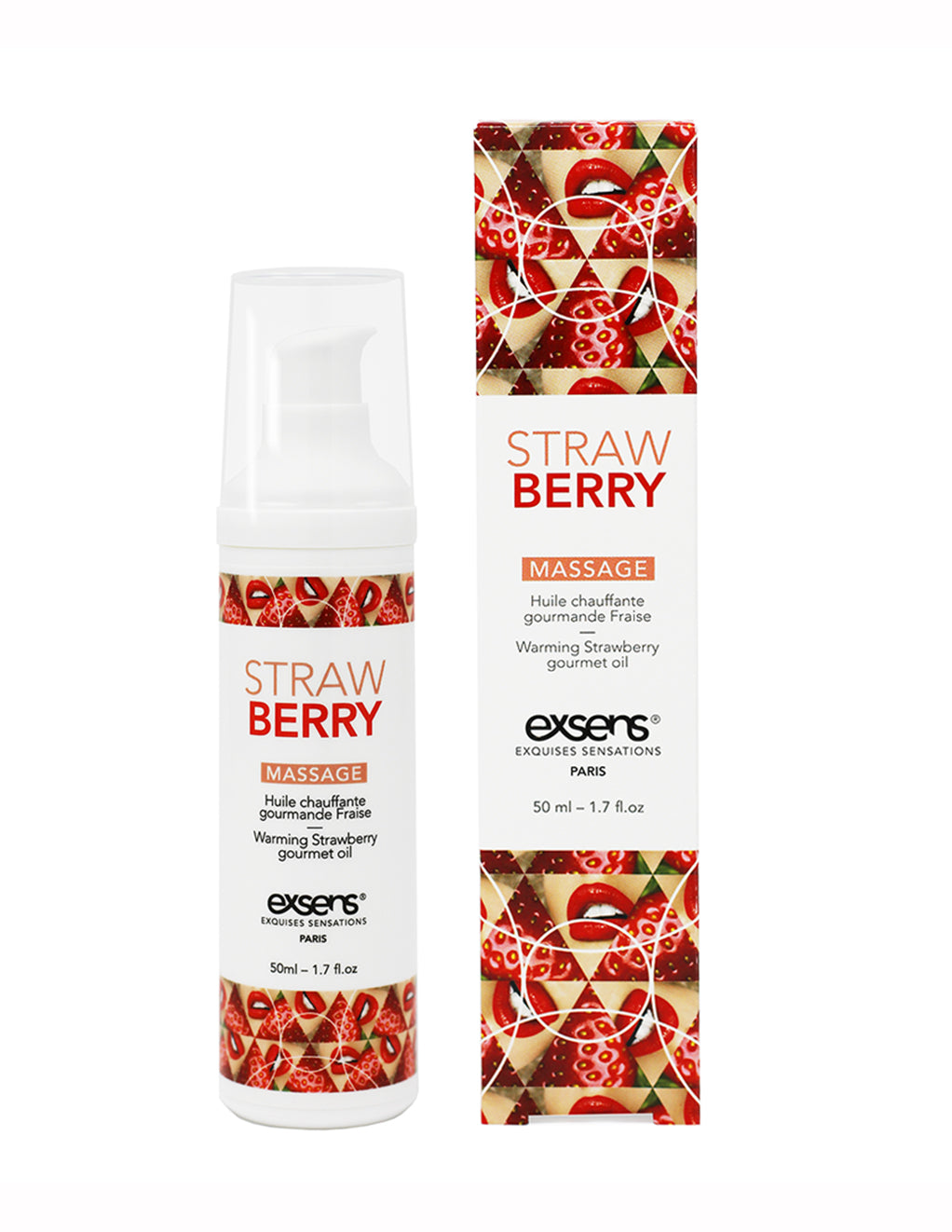 Exsens Warming Edible Intimate Oil
Exsens is known for their vegan products, promoting intimacy and health.  This Edible Warming Intimate Massage Oil is delicious and high-quality, manufactured in the South of France at a state-of-the-art cosmetics facility.  Ignite intimacy with a gentle warming sensation, applying to yours' or your partner's intimate areas to take oral play to a whole new stimulating level. Each lick tastes as good as the last without leaving a lingering flavor.  
This Warming Edible Massage Oil is condom friendly, certified vegan, and Paraben free.
White Peach Ingredients: Glycerin*, Aqua (water), Aroma, Rebaudioside A (Stevia) *Ingredients from organic farming

Ingredients: Glycerin, Propylene Glycol, Aroma, Sodium Saccharin.
Details
Flavor: White Peach, Hot Vanilla, Strawberry, Coconut, Pina Colada, Mint Mojito
White Peach Ingredients: GLYCERIN*, AQUA (WATER), AROMA, REBAUDIOSIDE A (STEVIA) *ingredients from organic farming.
Ingredients: GLYCERIN, PROPYLENE GLYCOL, AROMA, SODIUM SACCHARIN.
Brand: EXENS
Model #: D466 (White Peach), HMC003.10 (Hot Vanilla), HMC003.12 (Strawberry), HMC004.07 (Coconut), HMC010.01 (Pina Colada), HMC010.03 (Mint Mojito)