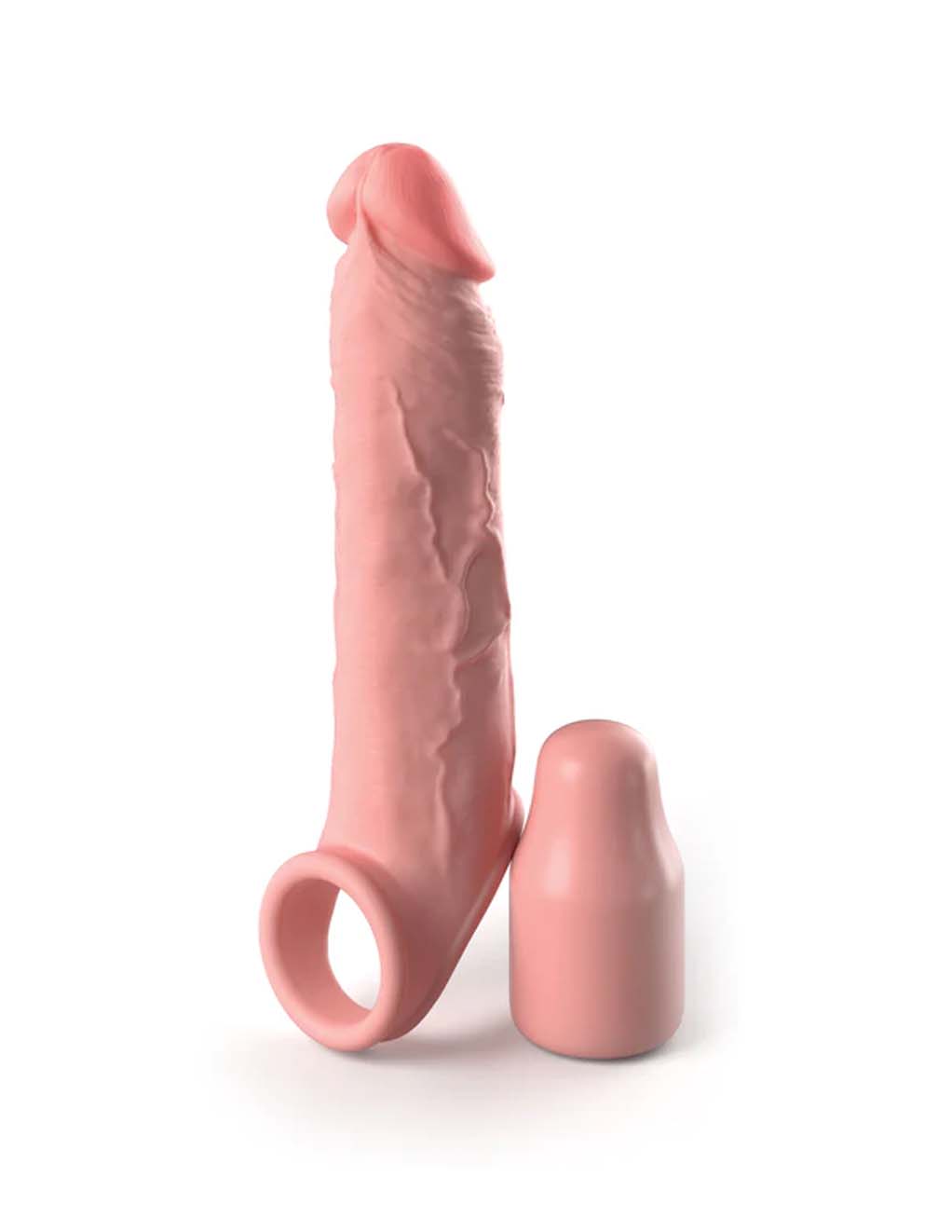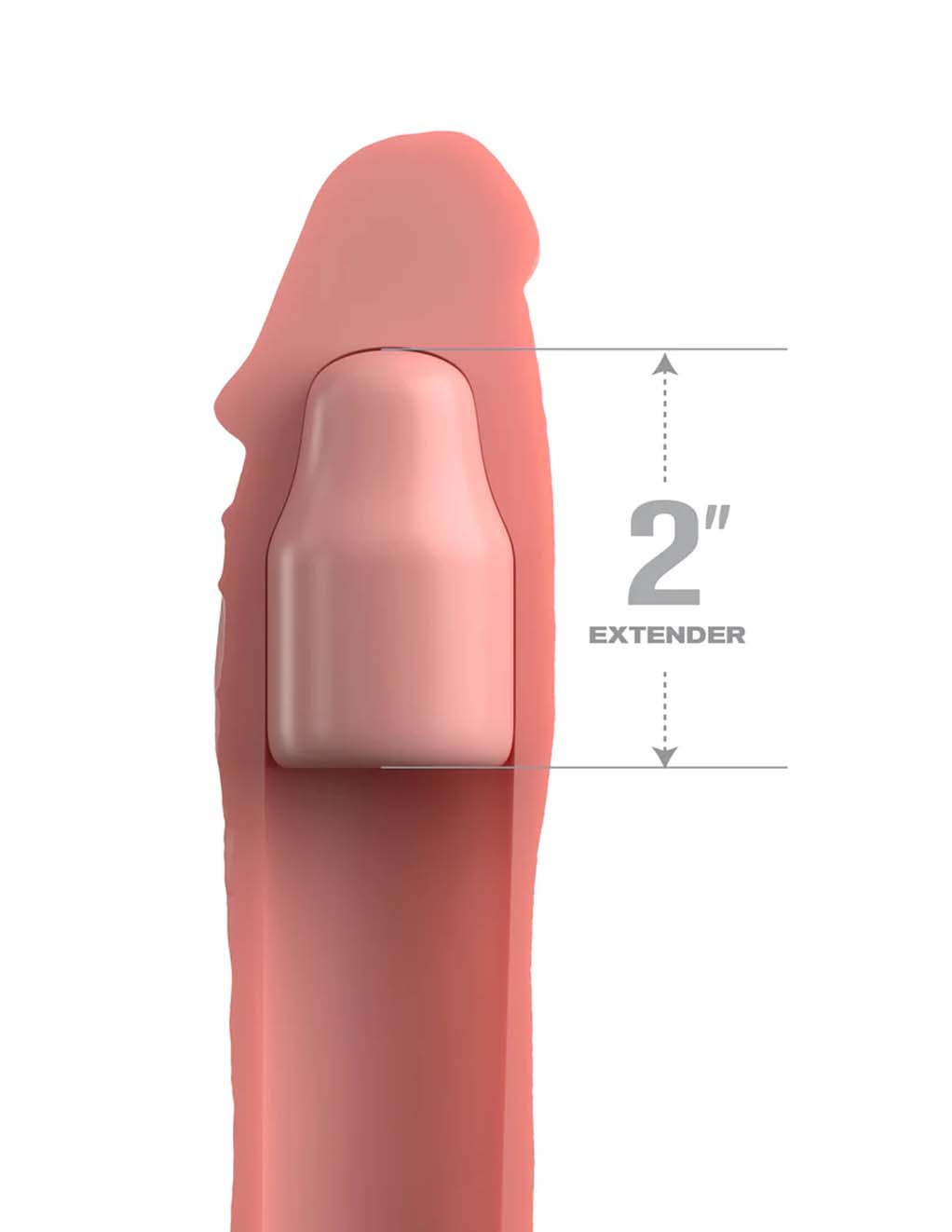 Fantasy X-tensions Elite 2" Silicone Extension With Strap
Give yourself a little more length and girth with the Fantasy X-tensions Elite 2" With Strap.
This realistic feeling sleeve fits snug on your penis, like an upgraded second skin. The extra length takes deep penetrations to a whole other level. The inner channel includes a removable 2 inch plug which giving you more length and increasing your girth. Since it stays snugly on, it is ideal for people with ED. Made of a waterproof and easy to clean body safe silicone, the sleeve has a length of 8 inches, and width of 1.9 inches.
This product has a 90 day manufacturers warranty through Pipedream Products.

Compatible with only water based lubricants
Wash in warm water with toy cleaner
Store in a cool, dry place
Details
90 Day Warranty via Pipedream Products
Color: Light
Sizes: 8 x 1.9″
Material: Silicone
Brand: Pipedream Products, Fantasy X Tensions Elite
Model #: PD415021