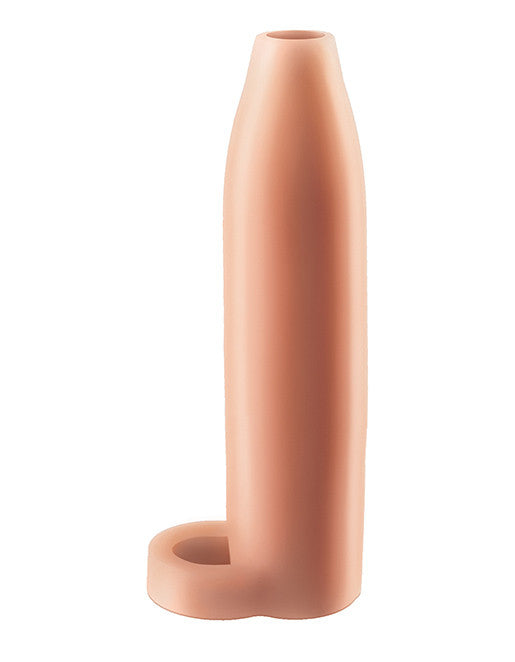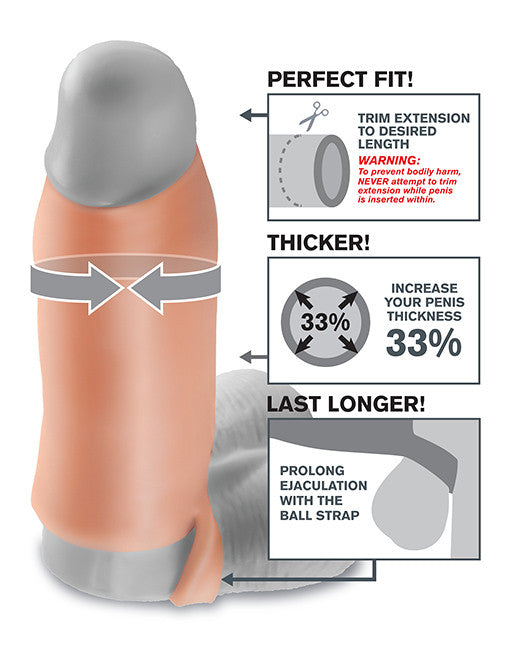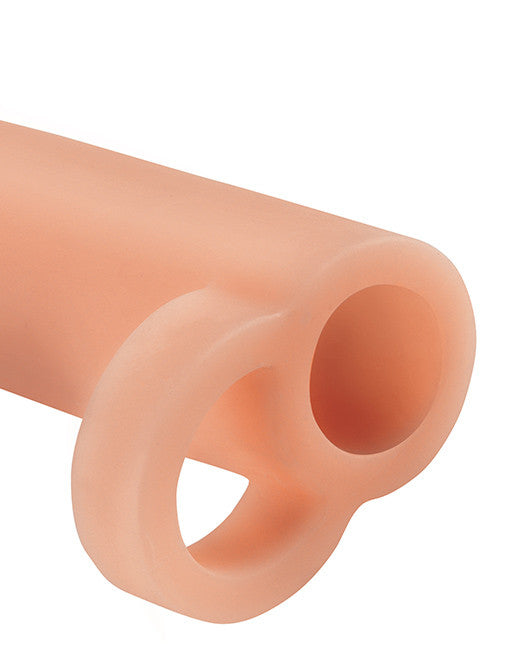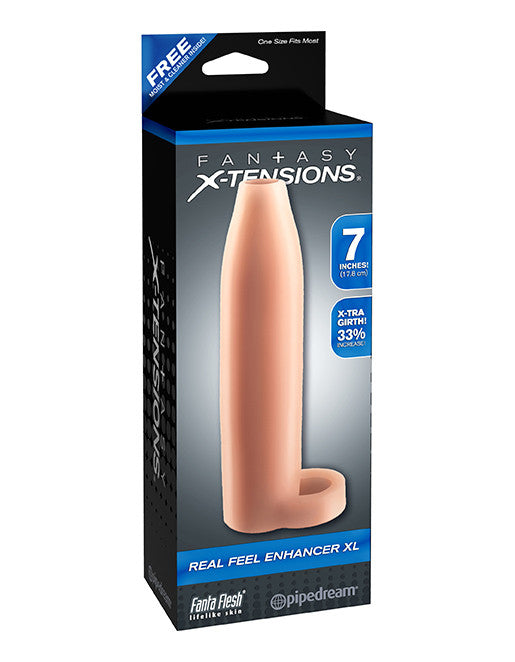 Fantasy X-Tensions Real Feel Enhancer XL
 Maybe all your penis needs is a little bit more of it! Turn your piece into something bold and fierce with the Fantasy X-tensions Real Feel Enhancer XL. Pleasure and satisfaction will come easy with this enhancer.
Easy-to-use, safe and affordable, this is a pleasure rod that will have your partner moaning and climaxing as often as you want or as often as humanly possible. A perfect solution for men with erectile dysfunction or mid-performance problems. 
This amazing enhancer will not only enhance your penis but it will also enhance yours and your partner's sex life. 
This product has a 90 day manufacturers warranty through Pipedream
Clean with toy cleaner in warm water
Compatible with only water based lubricants
Store in a cool, dry place
Details
90 Day Warranty via Pipedream Products
Color: Nude
Material: TPR
Size: 7 x 1.5 inches
Brand: Pipedream
Model #: PD4120-21