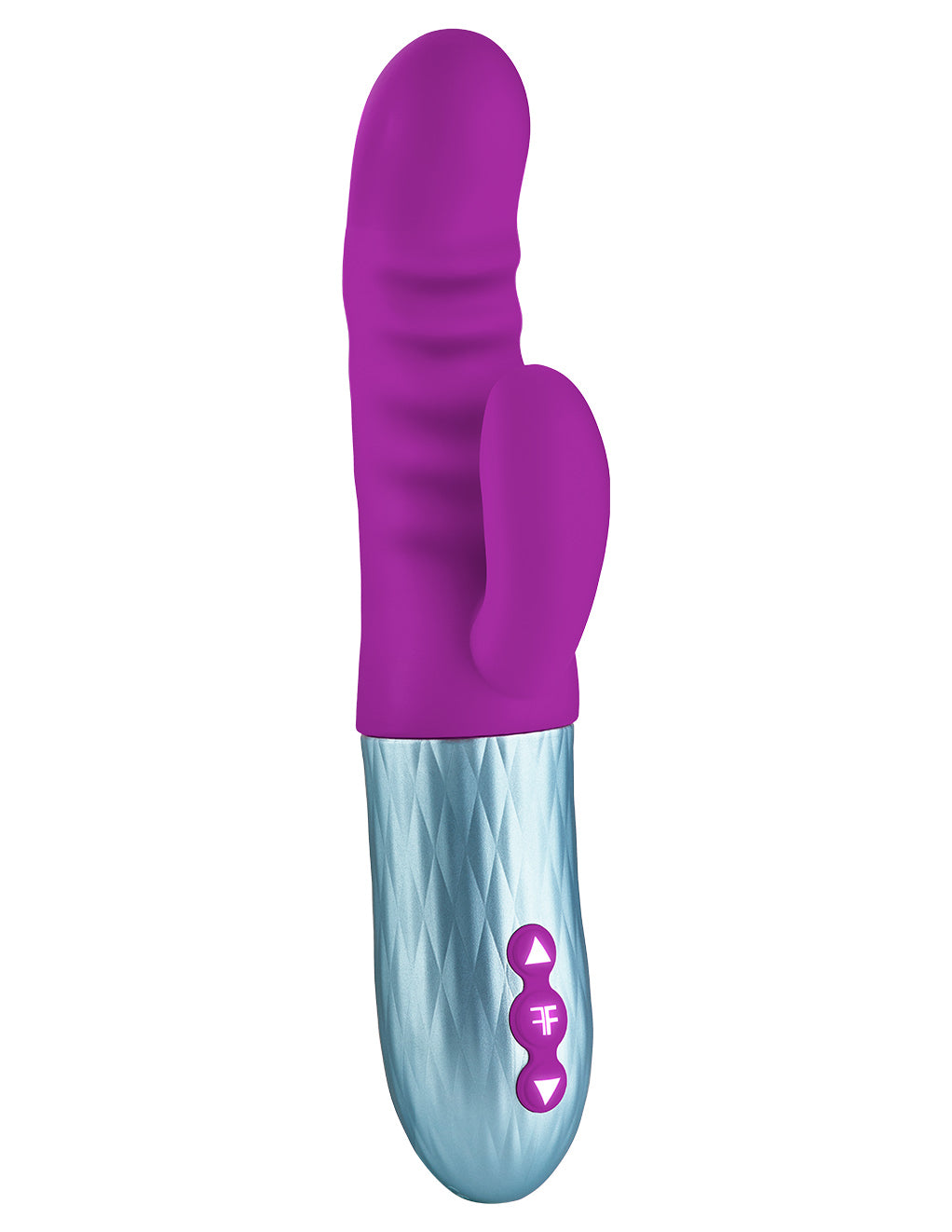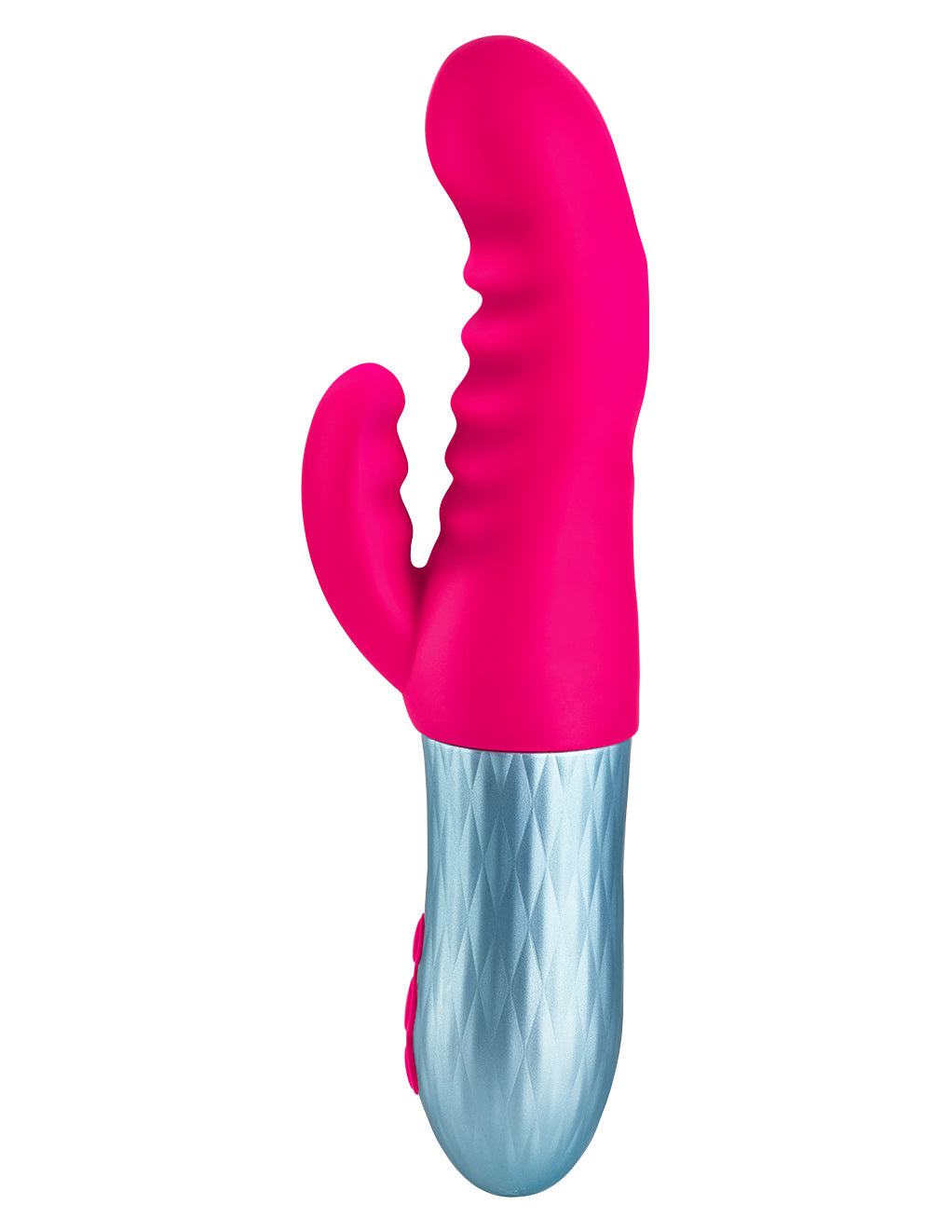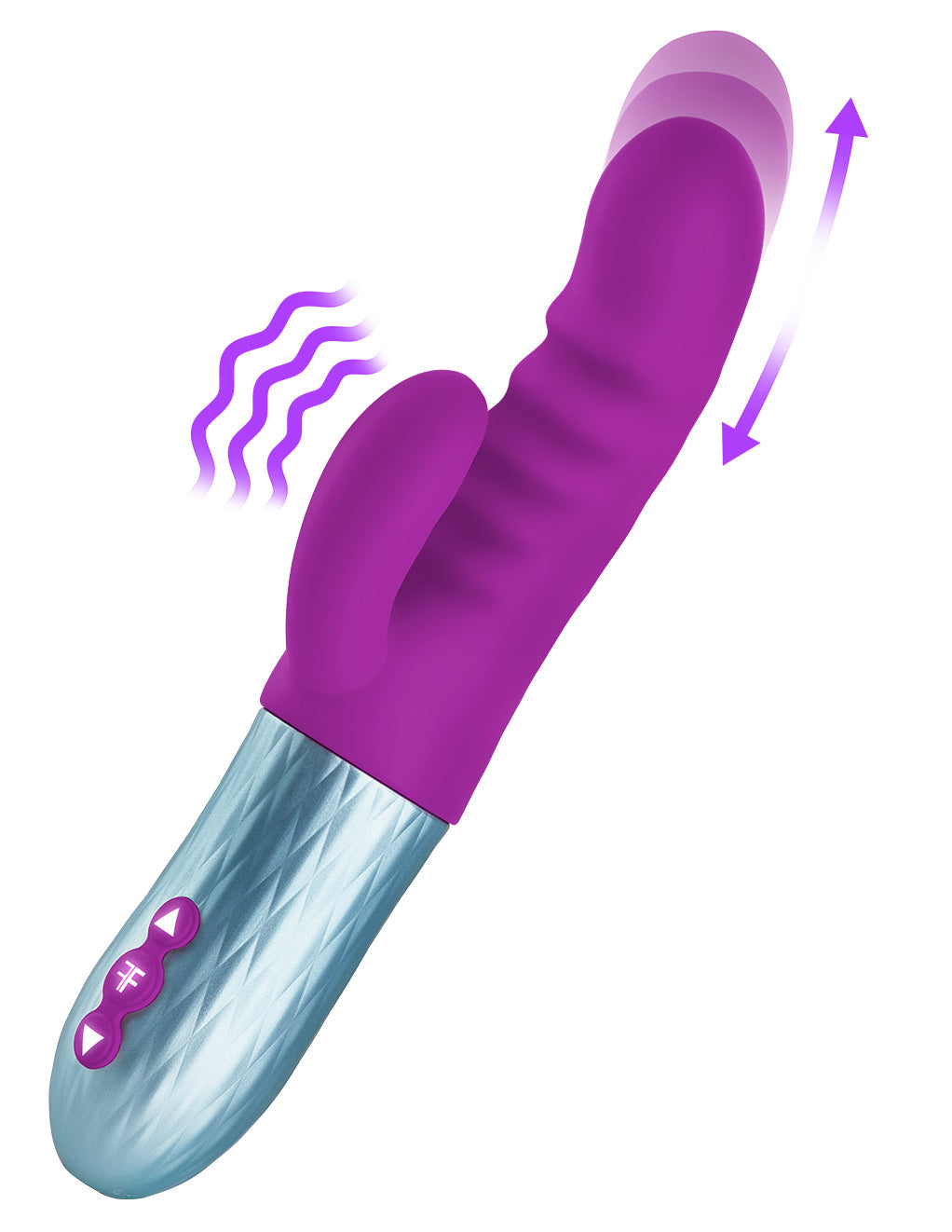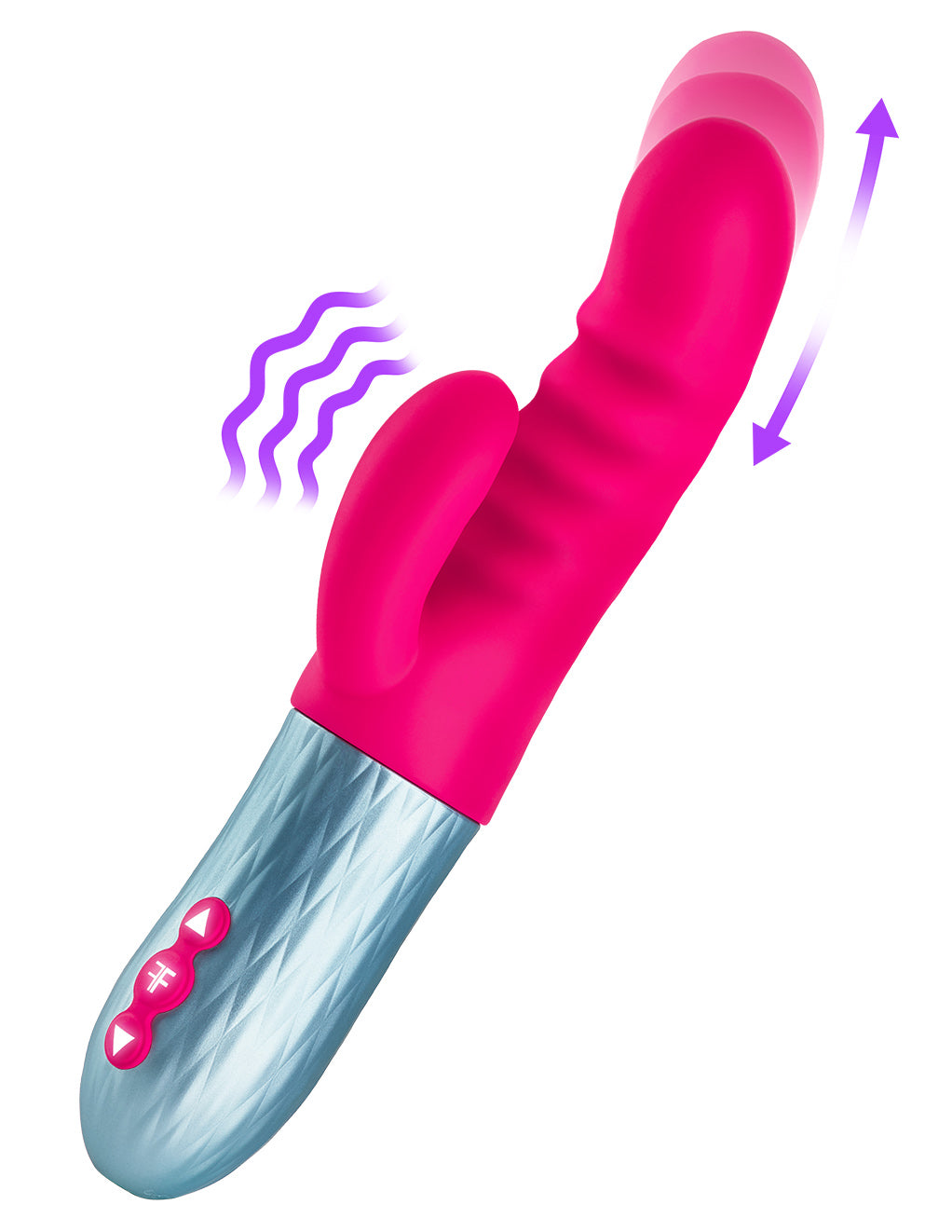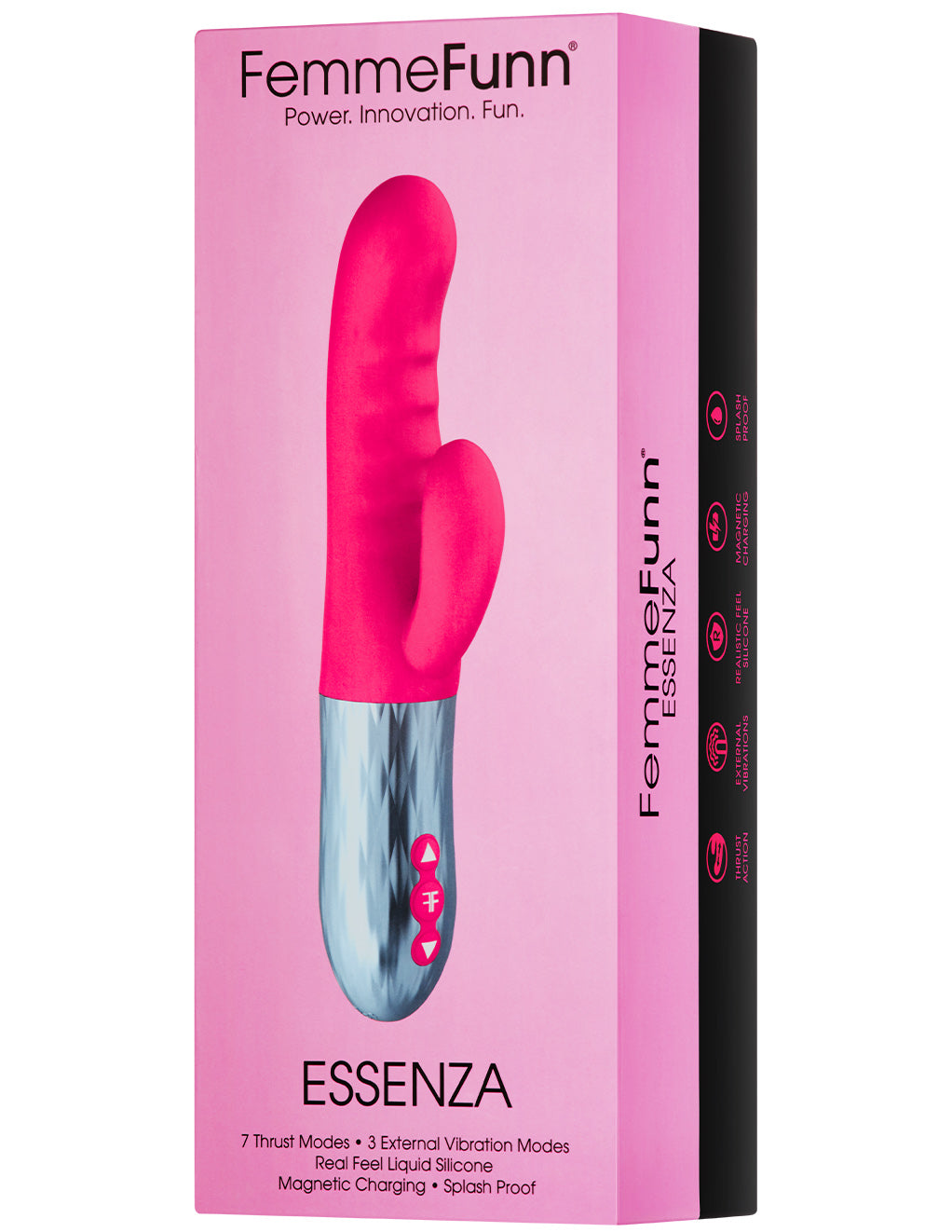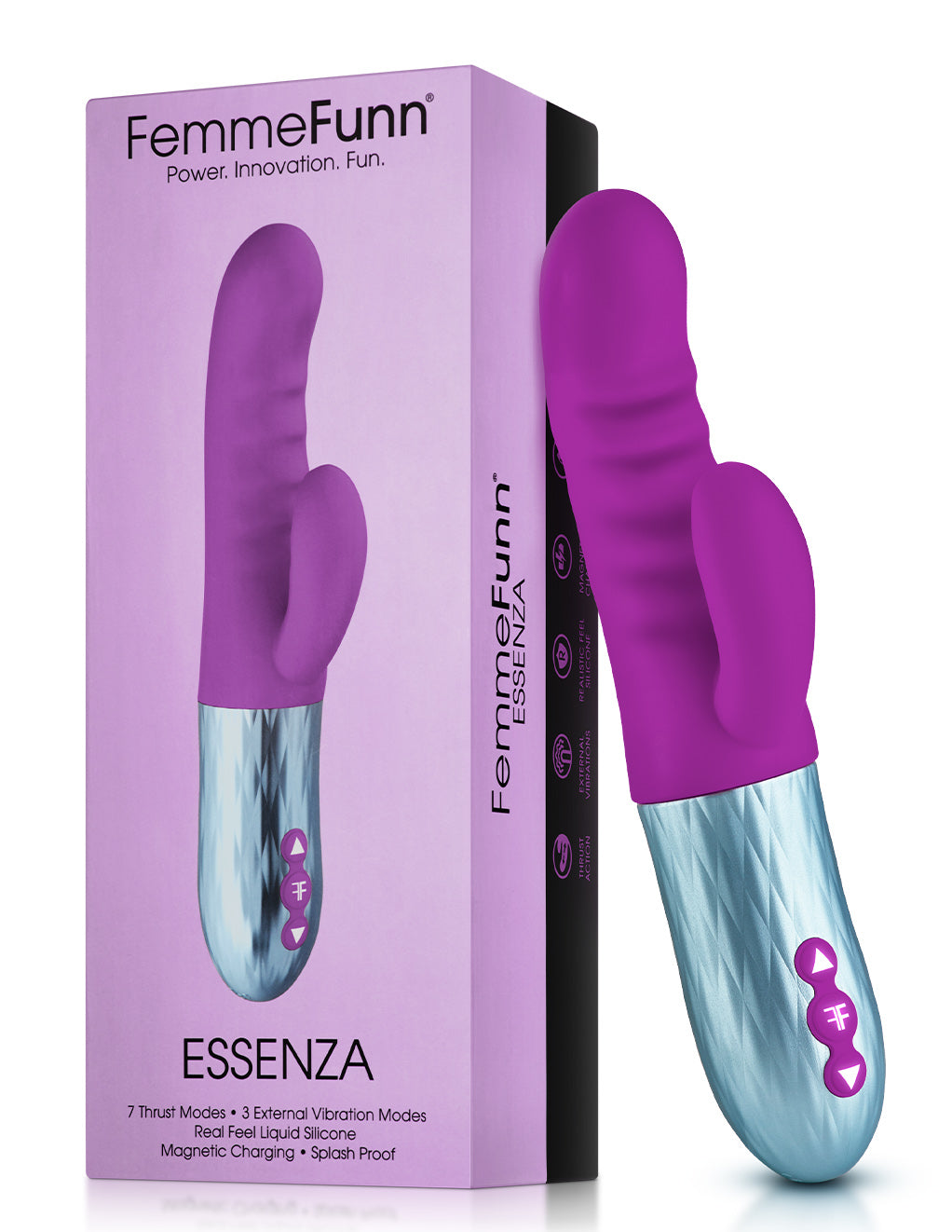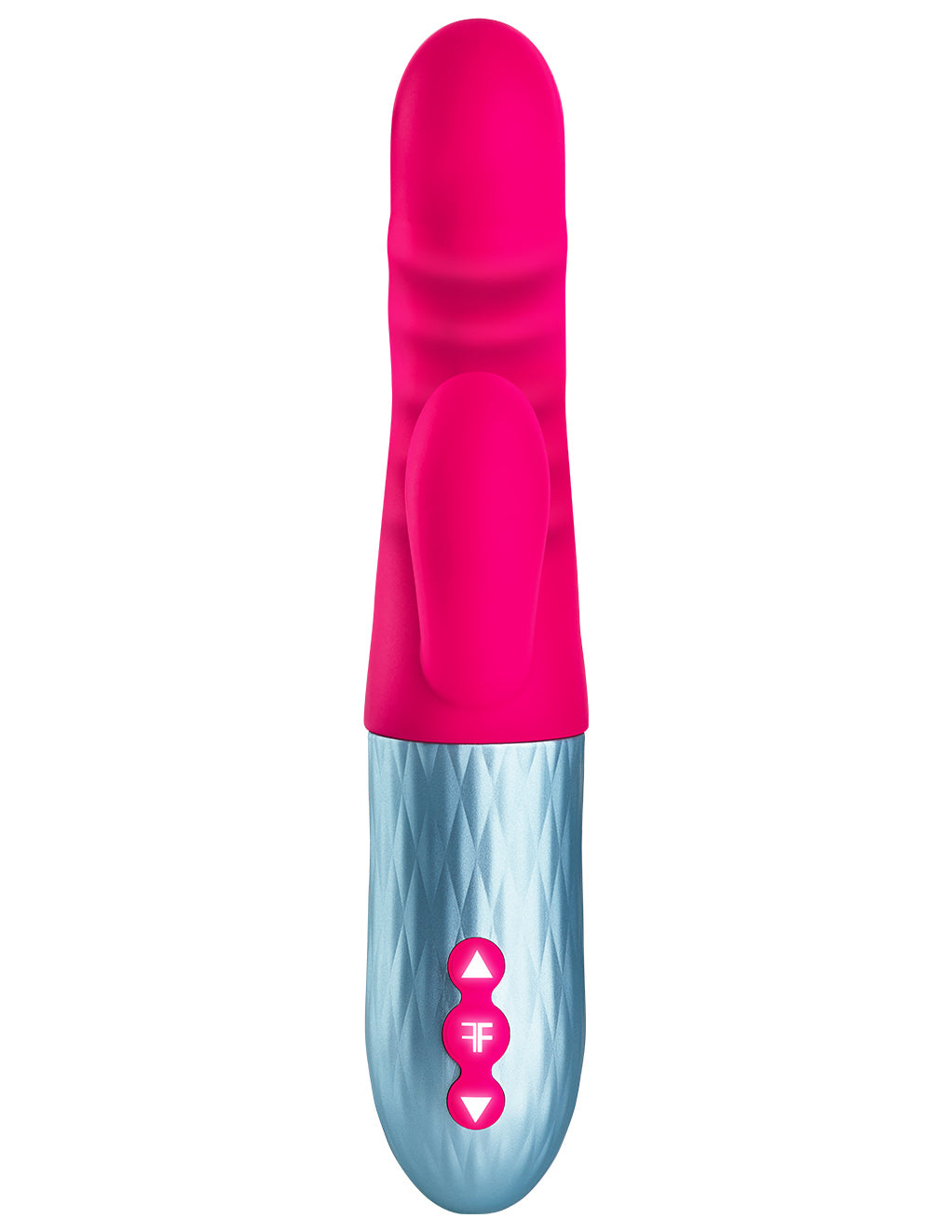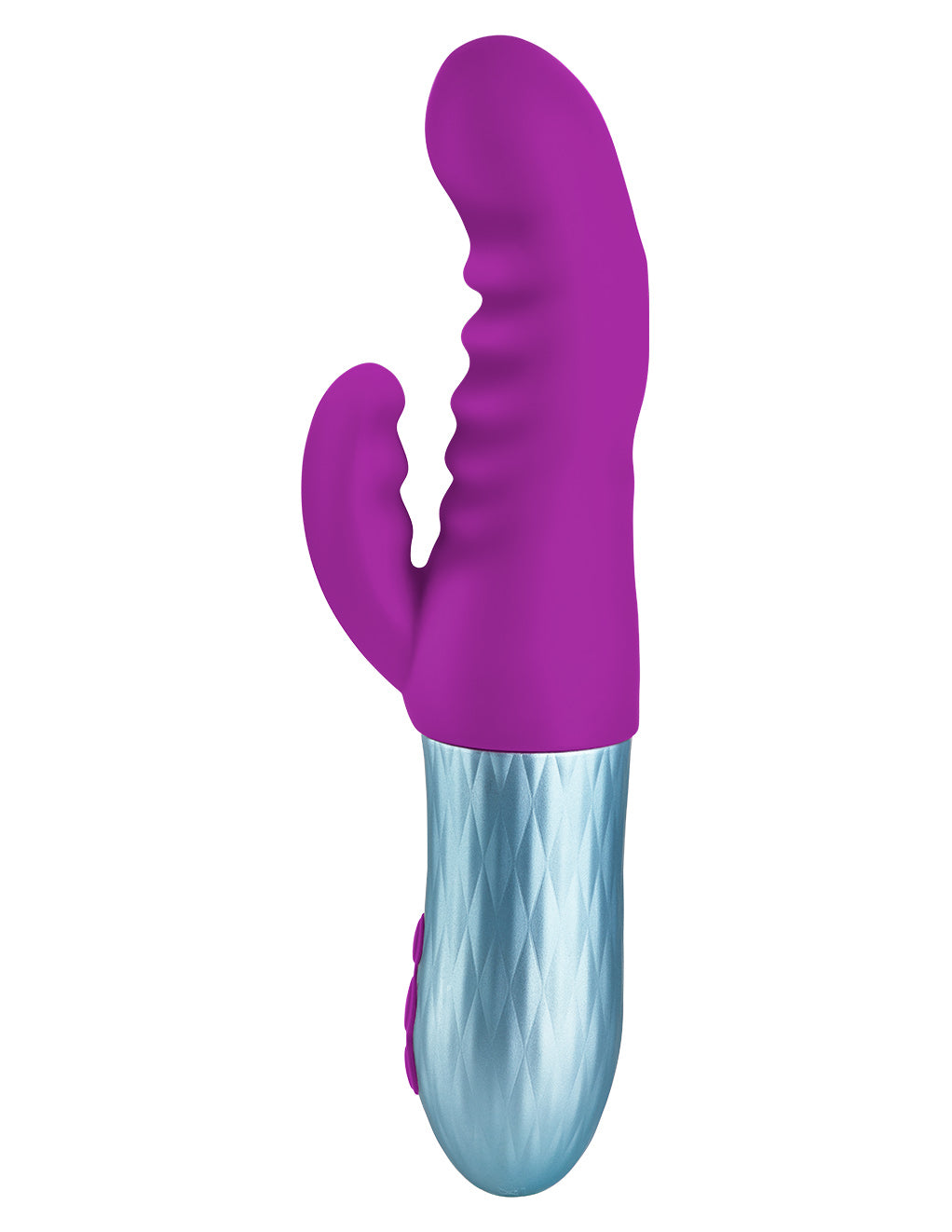 Femme Funn Essenza Dual Stimulating Thrusting Vibrator
The Essenza by Femme Funn thrusts and vibrates.  It is 9.3 inches long and 2.6 inches wide.  It has 4.5 inches of insertable length.  The tip has 0.5 inches of thrust expansion.  It is made of premium silicone and ABS plastic.  Essenza has multiple ridges for textural internal stimulation.  The tip is curved to stimulate the g-spot.  The clitoral piece also has rigid texture for manual stimulation.  
Essenza is USB Rechargeable.  It has 3 vibration patterns and 7 thrusting patterns.  Create up to 21 combinations of thrusting and thrilling pleasure.  It has 3 control buttons to control the vibration and thrusting intensities.  
Turn on Essenza by holding down the middle button.  Once it is on, it activates the standby mode.  Push the middle button again to turn on the external, clitoral piece.  Clicking through the middle button cycles through the clitoral vibrations.  The up and down arrows cycle through the thrusting functions.  
Apply a little bit of water based lubricant and get off to your favorite rhythms.  
Essenza has a 1 year manufacturer's warranty through Femme Funn.  Click here to visit Femme Funn's warranty page.
Charge Femme Funn Essenza before using for the first time
Dry toy fully before connecting to magnetic charger
Essenza is Splash Proof, do not submerge this toy under water
Compatible with only water based lubricants
Wash your toy with your favorite toy cleaner in warm water
Details
1 Year Limited Warranty via Femme Funn
3 Vibration patterns
7 Thrusting patterns
Splash Proof
Magnetic USB Rechargeable
Battery: Li-ion
Charging Voltage: 7.4V
Charge time: 4 hours
Play time: Up to 50 minutes at max speed
Color: Purple, Pink
Material: Premium Silicone, ABS
Length: 9.3 inches
Width: 2.6 inches
Insertable length: 4.5 inches
Brand: Femme Funn
Model #: FF-1020-01(Pink), FF-1020.02(Purple)