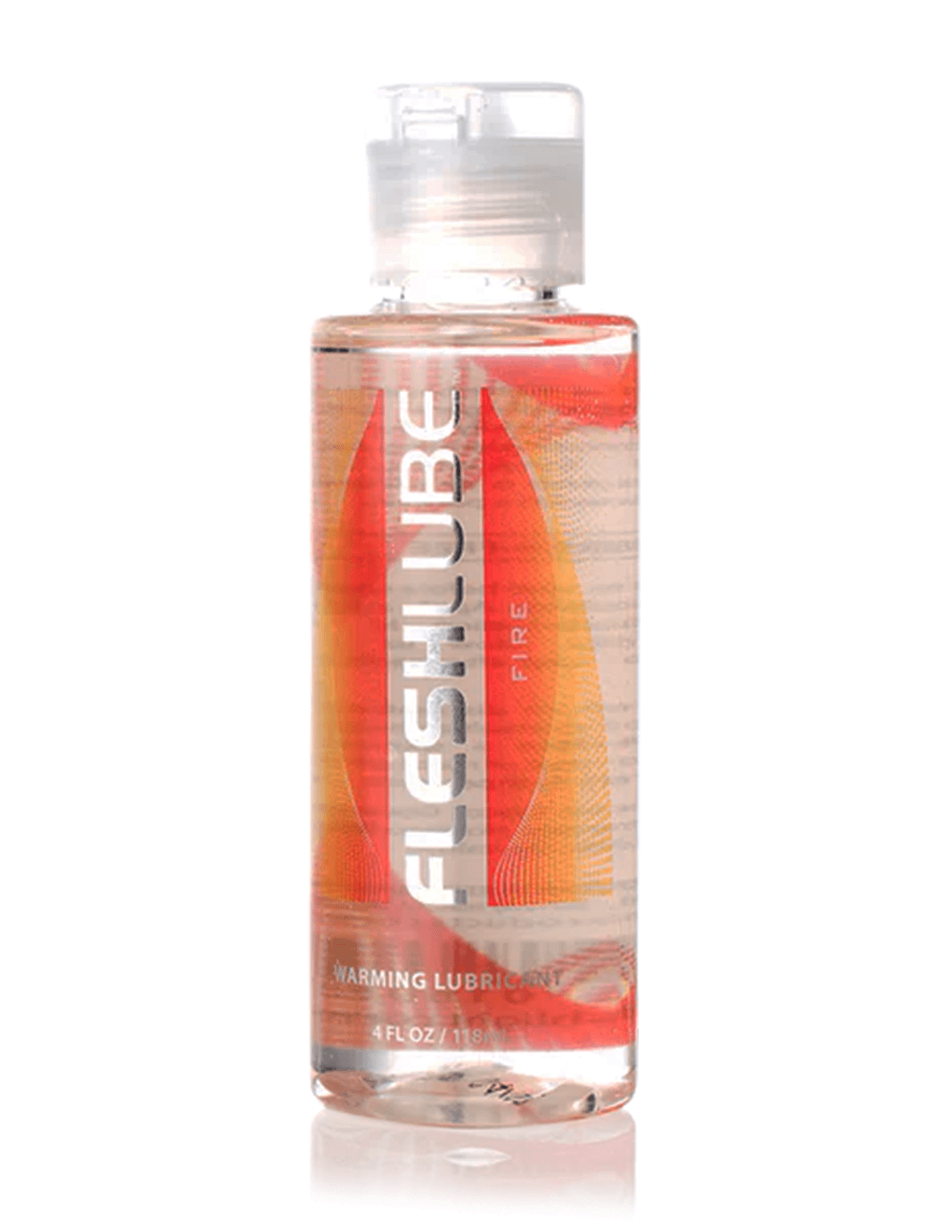 Fleshlight Fleshlube Fire
 Who needs a fireplace when you and your lover can warm up with the Fleshlube Fire by Fleshlight.
This hypoallergenic formula is ideal for even the most sensitive of skin, and warms on contact. Apply this hydrating lube wherever you'd like a frictionless and intense feeling, and simply wash away with mild soap and warm water when you are spent. Compatible with all fleshlight products, it also is great for solo use without toys. Make sparks fly with the Fleshlube Fire.
Ingredients: Propylene Glycol, Glycerin, Honey Extract

Pour a small amount onto desired area
Safe for use with condoms, diaphragms and sex toys
Wash away with water
Details
Ingredients: Propylene Glycol, Glycerin, Honey Extract
Size: 4oz
Brand: Fleshlight
Model: 810476016050