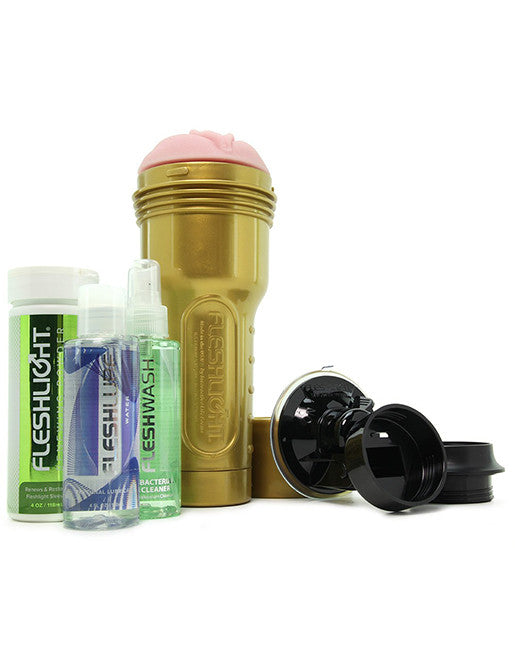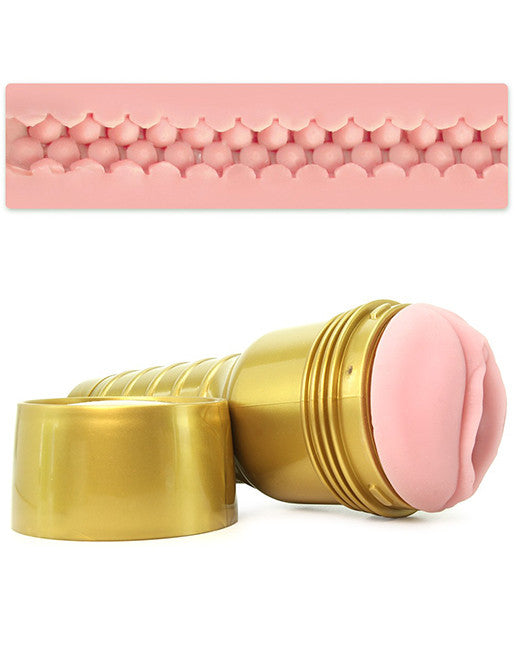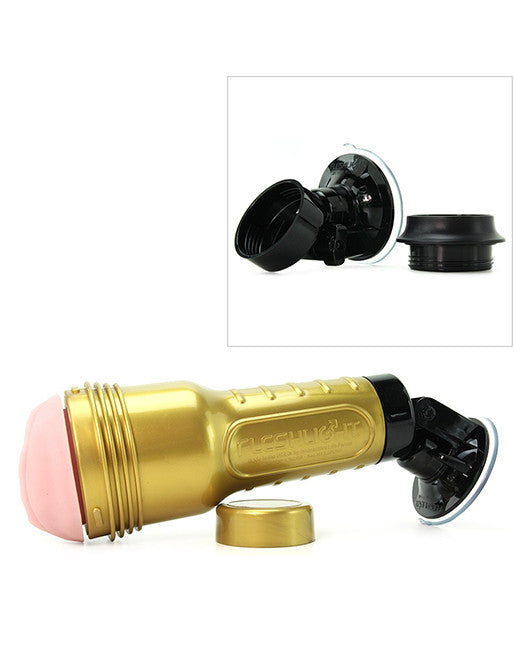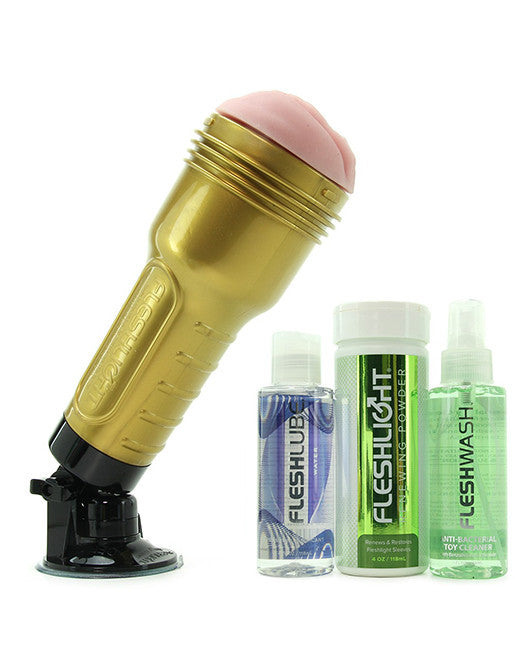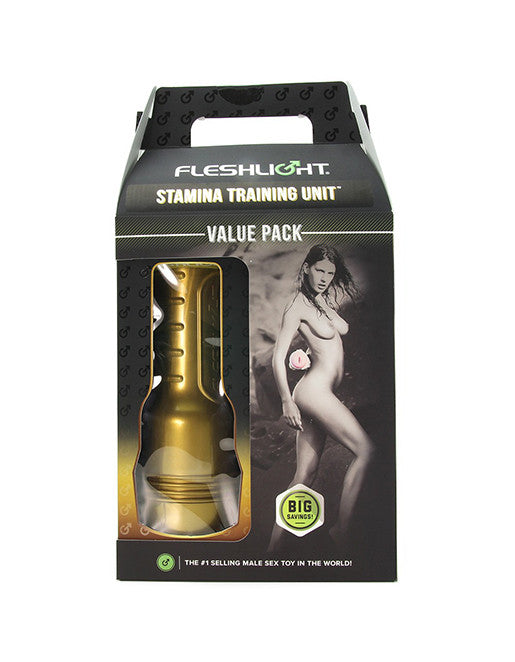 Fleshlight Pink Lady Stamina Training Unit Value Pack
The Pink Lady Stamina Training Kit by Fleshlight is a great starter masturbation toy for stamina training.  You will have everything you need in one kit: masturbator, lube, toy cleaner, toy powder, and a shower mount. The masturbation sleeve is 9.75 inches long, 3.75 inches wide, and has 8.5 inches of insertable length.  It is made of Fleshlight's SuperSkin material.
Pink Lady's sleeve is soft and stretchy.  It warms to your touch as you use it.  Pound into it and indulge the head and shaft of your penis with stimulating texture. 
Over time your stamina will increase with adjustment to the sensation of this sleeve.   Increased stamina can give you and your lover more time to enjoy pleasurable sensations. This kit replaces all chemical stamina aids to keep you rock hard.

Designed as a realistic replication of intense sexual penetration, this kit can help you increase your stamina, practice some new techniques and can heighten the intensity.  It's a great substitute for the real thing while also helping you perfect your moves that'll now last a whole lot longer.
Use warm water and toy cleaner to clean your fleshlight
Pump cleaner into the opening and run warm water through it
If heavy cleaning is needed use isopropyl alcohol; do not use soap to clean your fleshlight
Sprinkle toy cleaner into the toy after drying as much as possible to absorb excess water
Only water-based lubricant should be used with SuperSkin material toys
We do NOT recommend the use of talcum or baby powder
Fleshlight toys should only be paired with high quality water-based lubricants
Details
Color: Vanilla
Material: ABS Plastic (mount), SuperSkin (fleshlight)
Length: 9.75 inches
Insertable Length: 8.5 inches
Width: 3.75 inches
Brand: Fleshlight
Model #: 810476019532