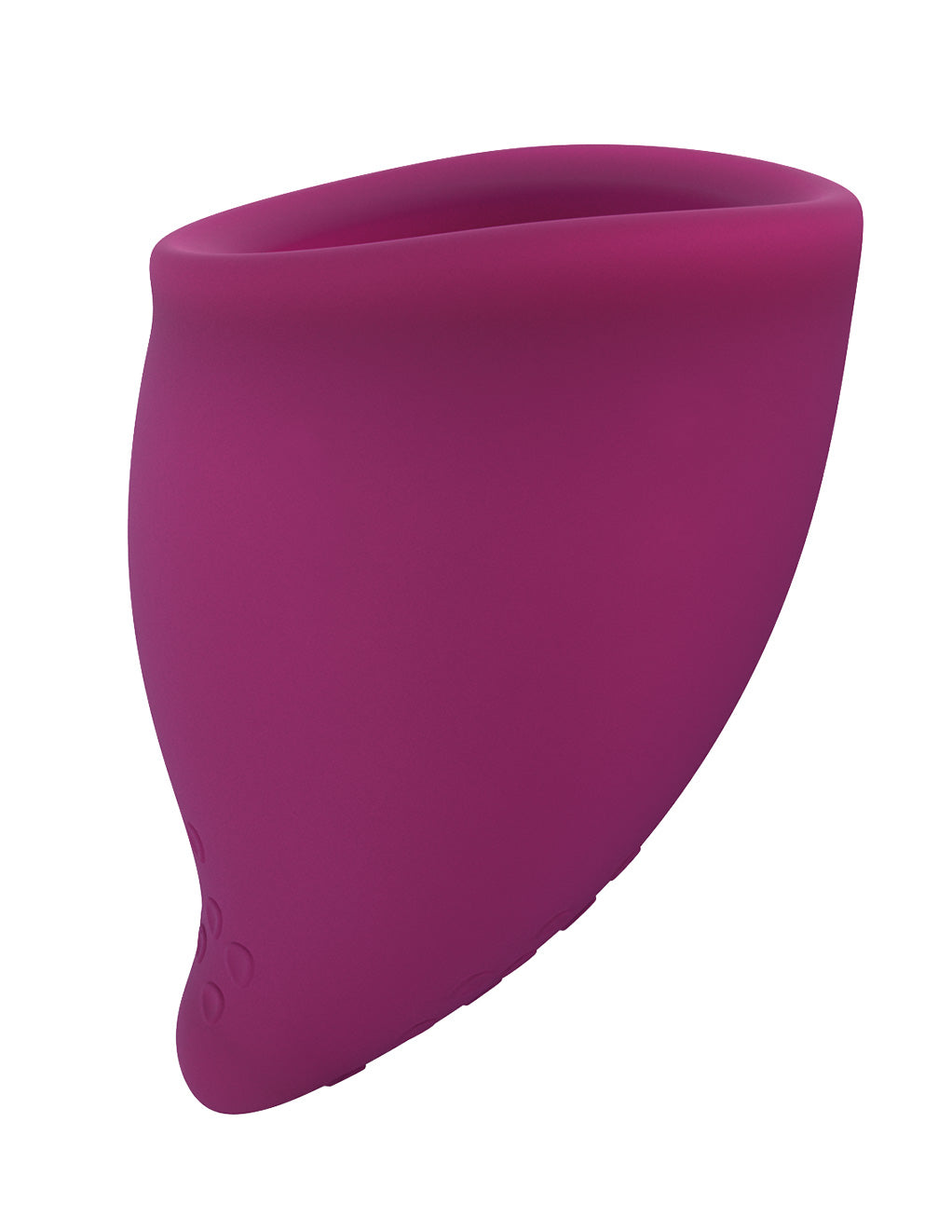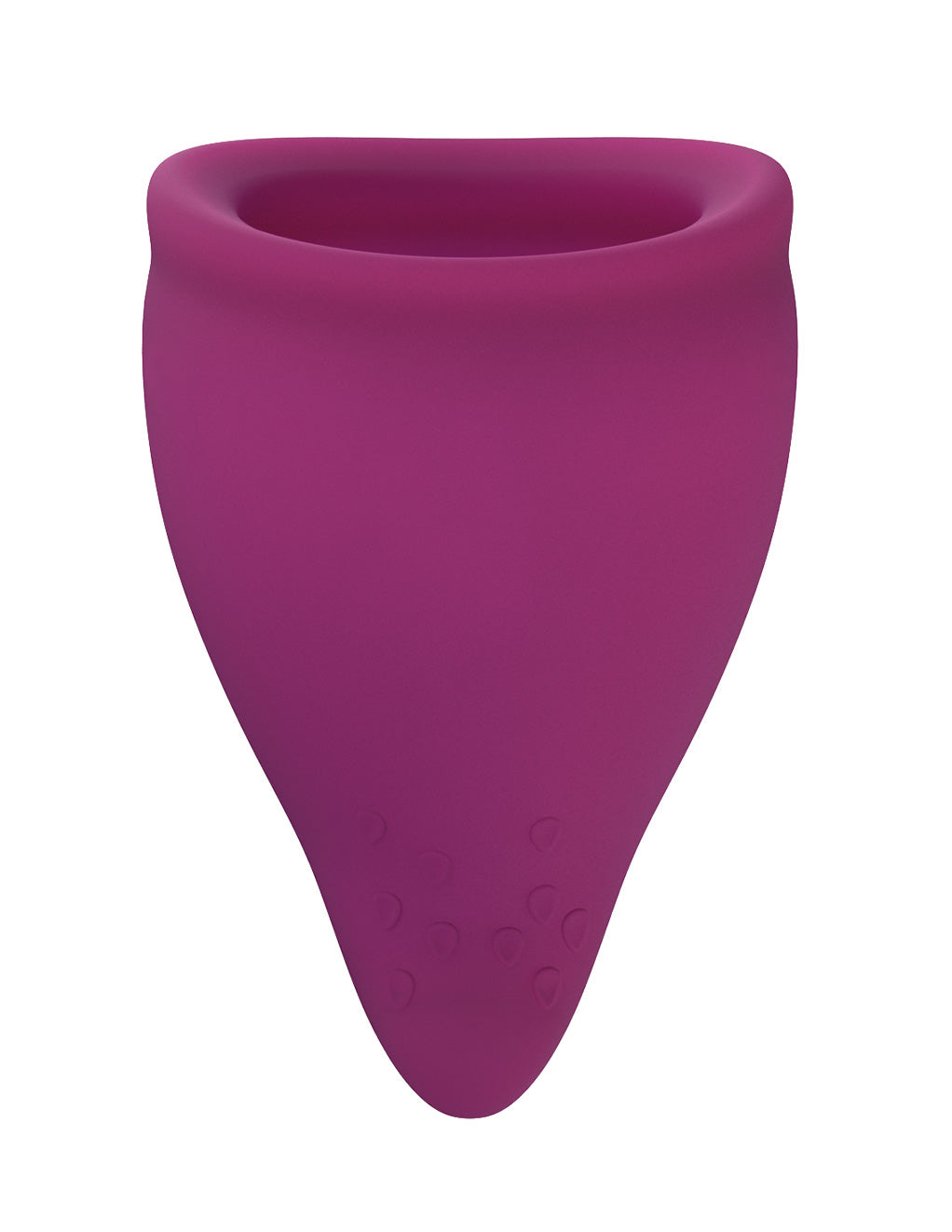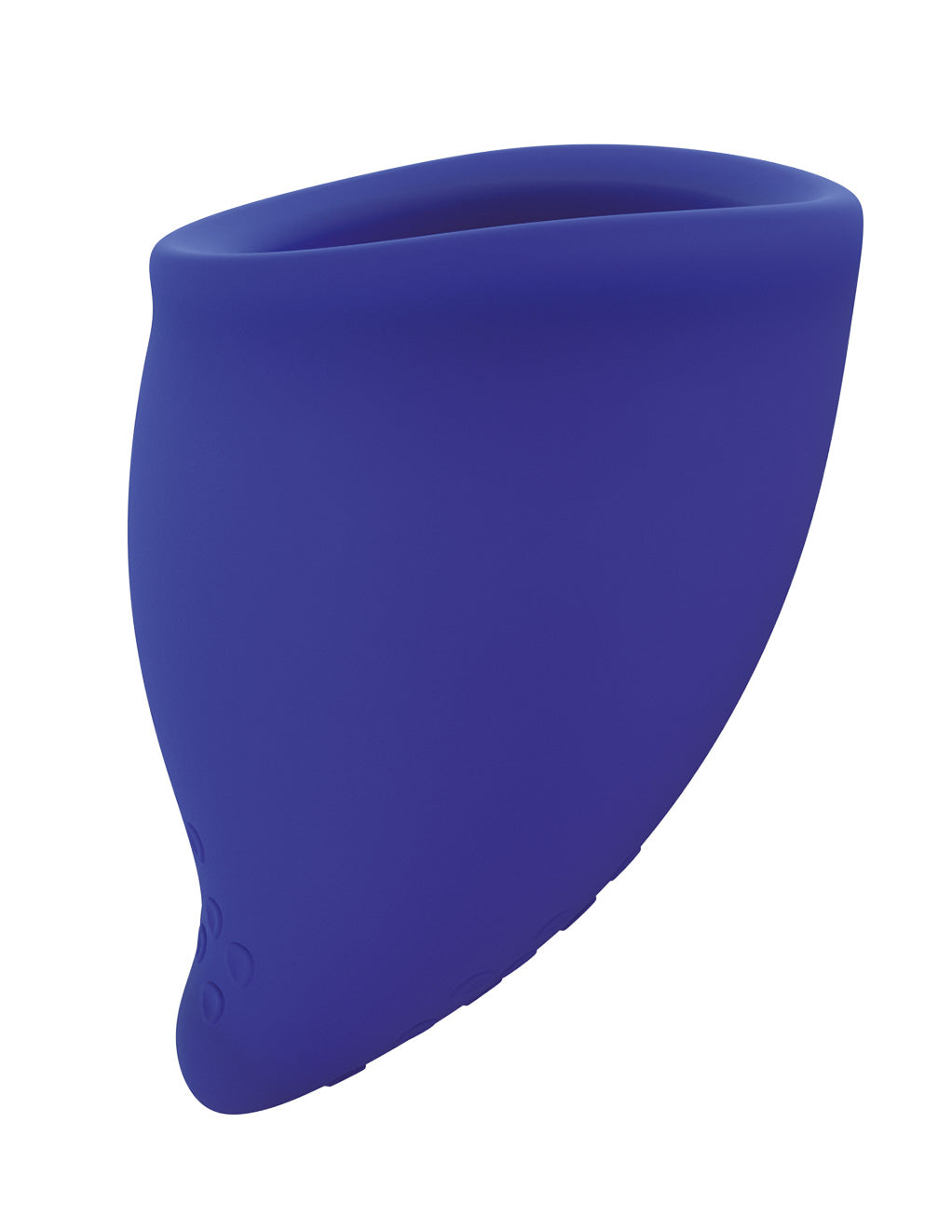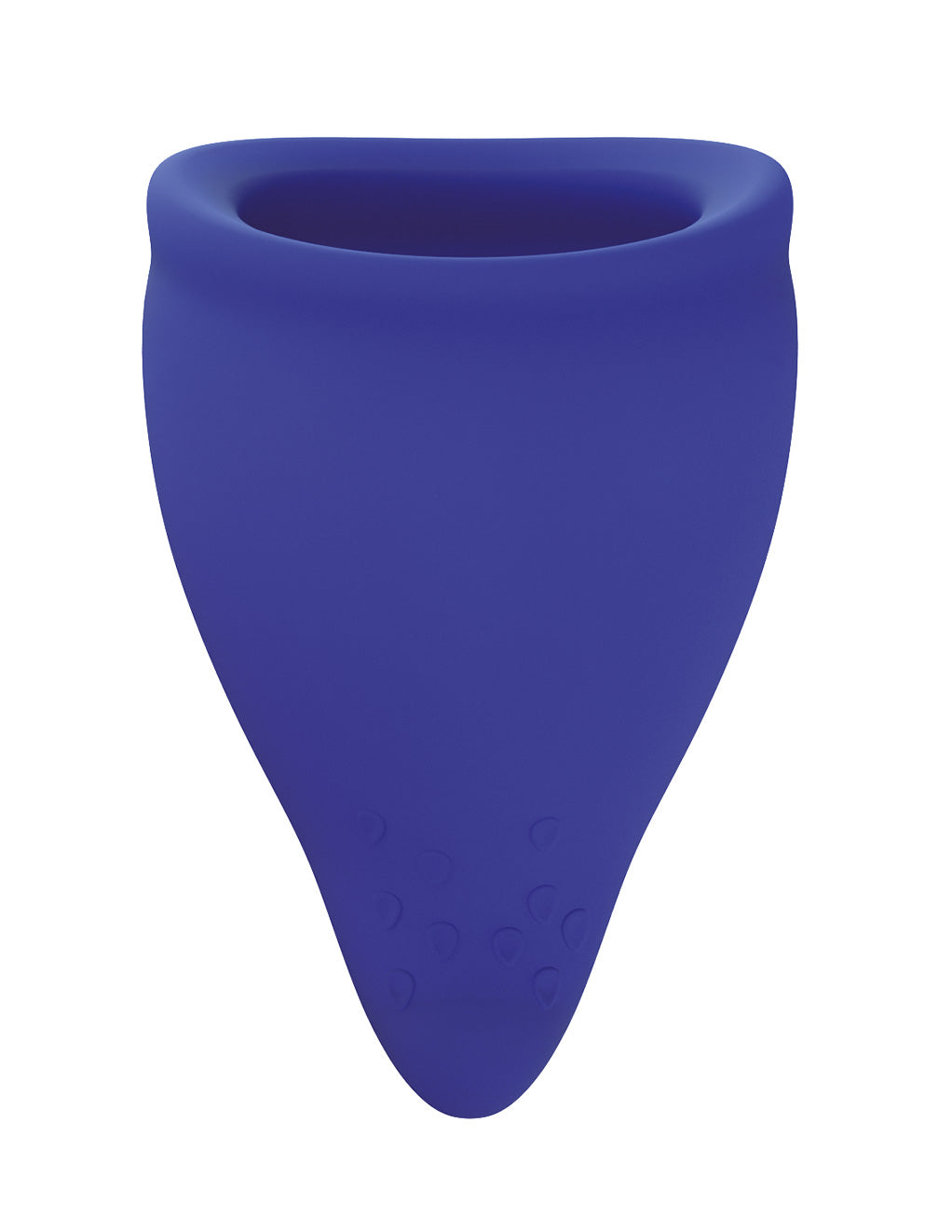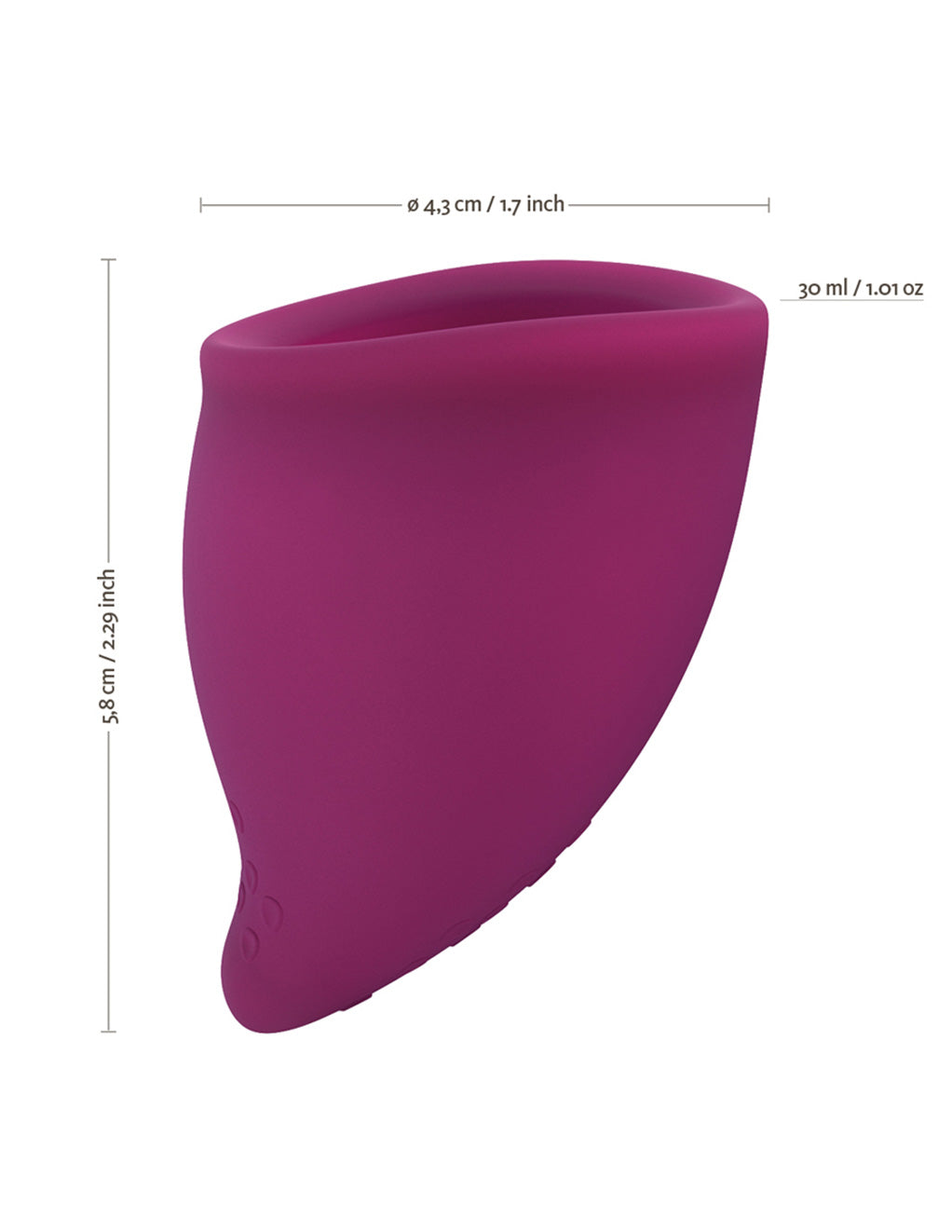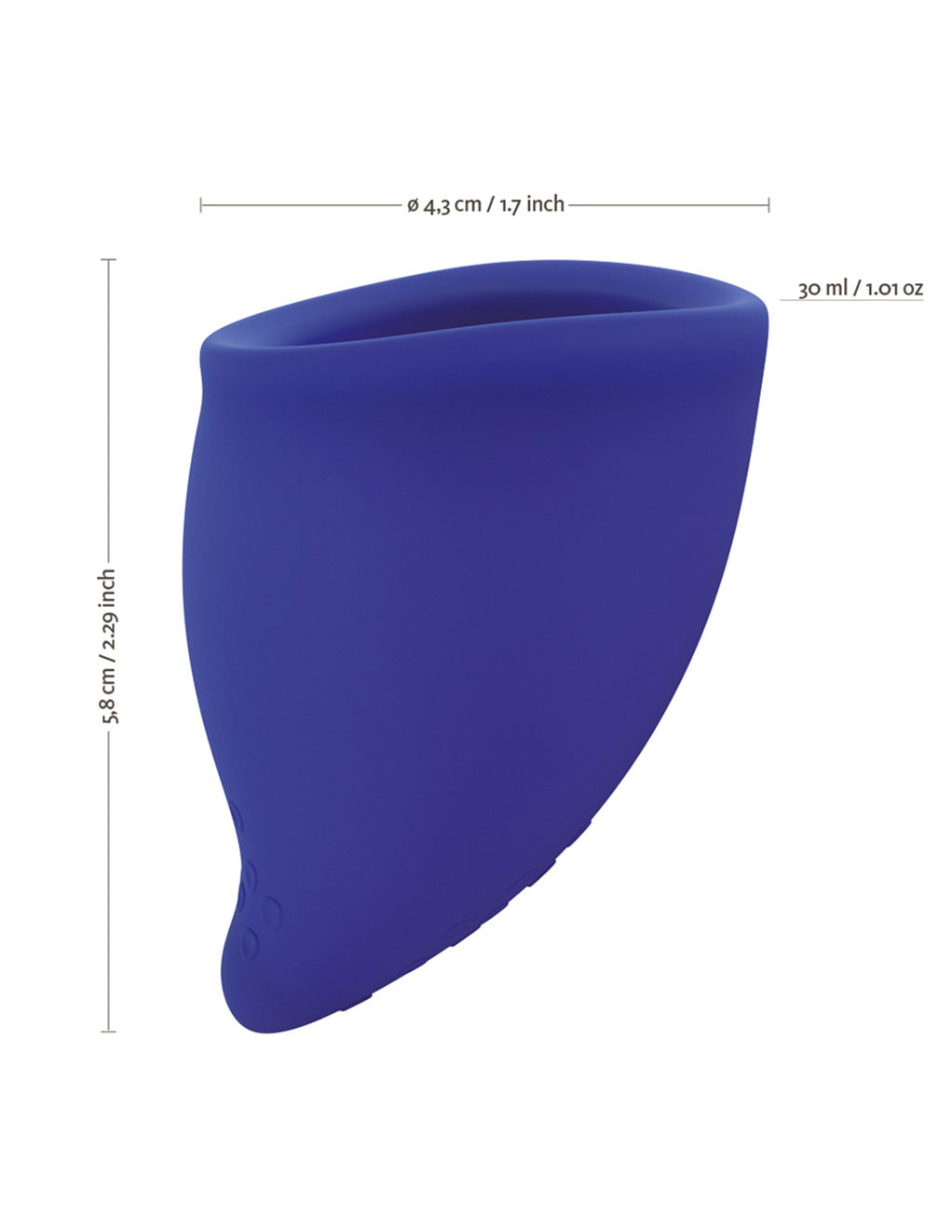 Fun Factory Fun Cup Menstrual Cup Size B
The Fun Cup Size B by Fun Factory is a menstrual period cup.  It is 2.29 inches long, 1.7 inches wide, and can collect up to 1.01 ounces of fluid - 4 to 6 times as much as a tampon.  It is made of soft silicone material.  This cup is ideal for a heavy flow, those with a longer vaginal canal or for persons who have given vaginal birth.   
Enjoy light penetrative sex, oral play or masturbation while wearing this cup.  Pull it out, rinse it off, and pop it back in whenever you are ready.  This reusable cup will also save you money, as the average person with a vagina can spend upwards of $100 a year on menstrual products.
Use with water-based lubricant for easy insertion
Wash with warm water and toy cleaner
Details
Color: Grape/Ultramarine
Material: Silicone
Size: Size B, 2.29 x 1.7 inches, 1.01 fl oz
Brand: Fun Factory