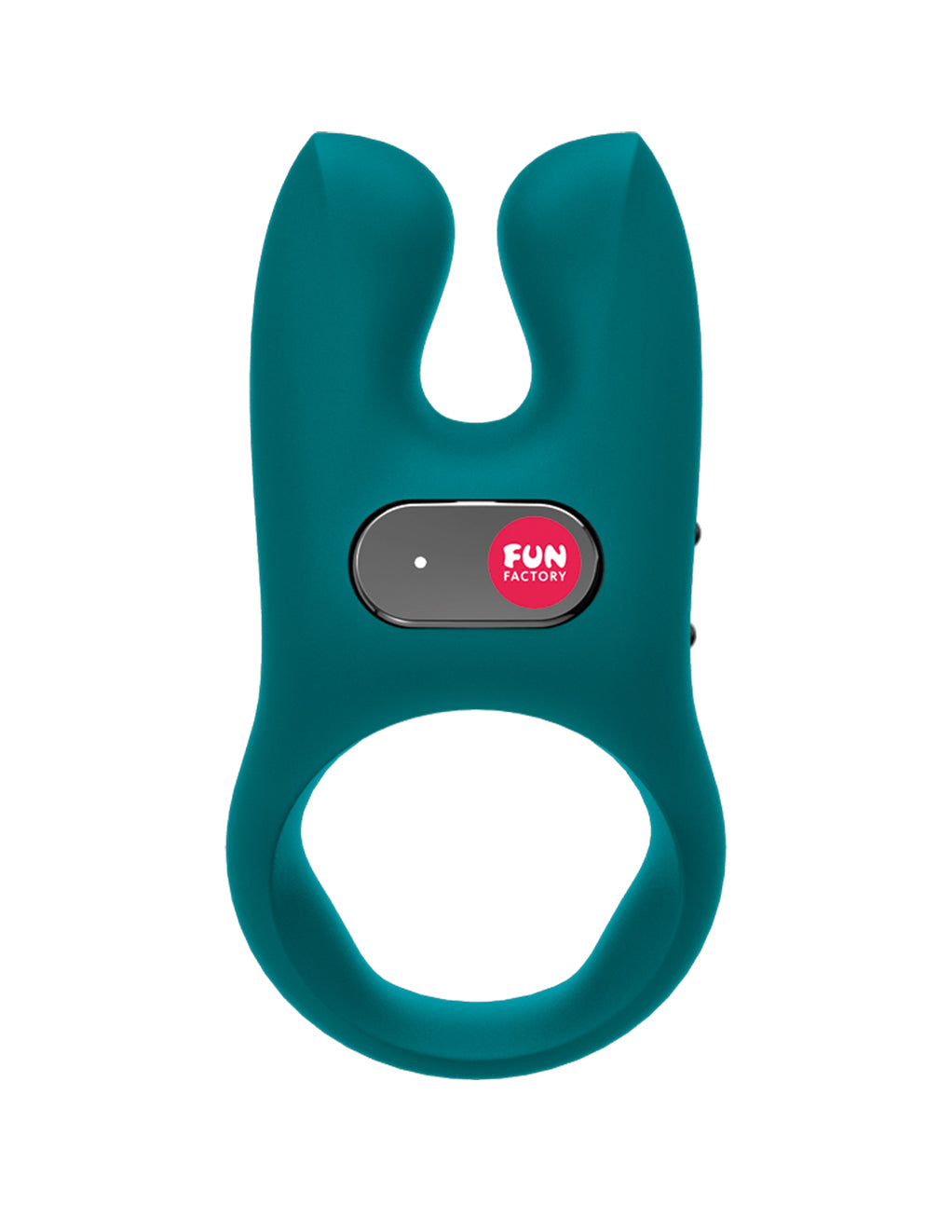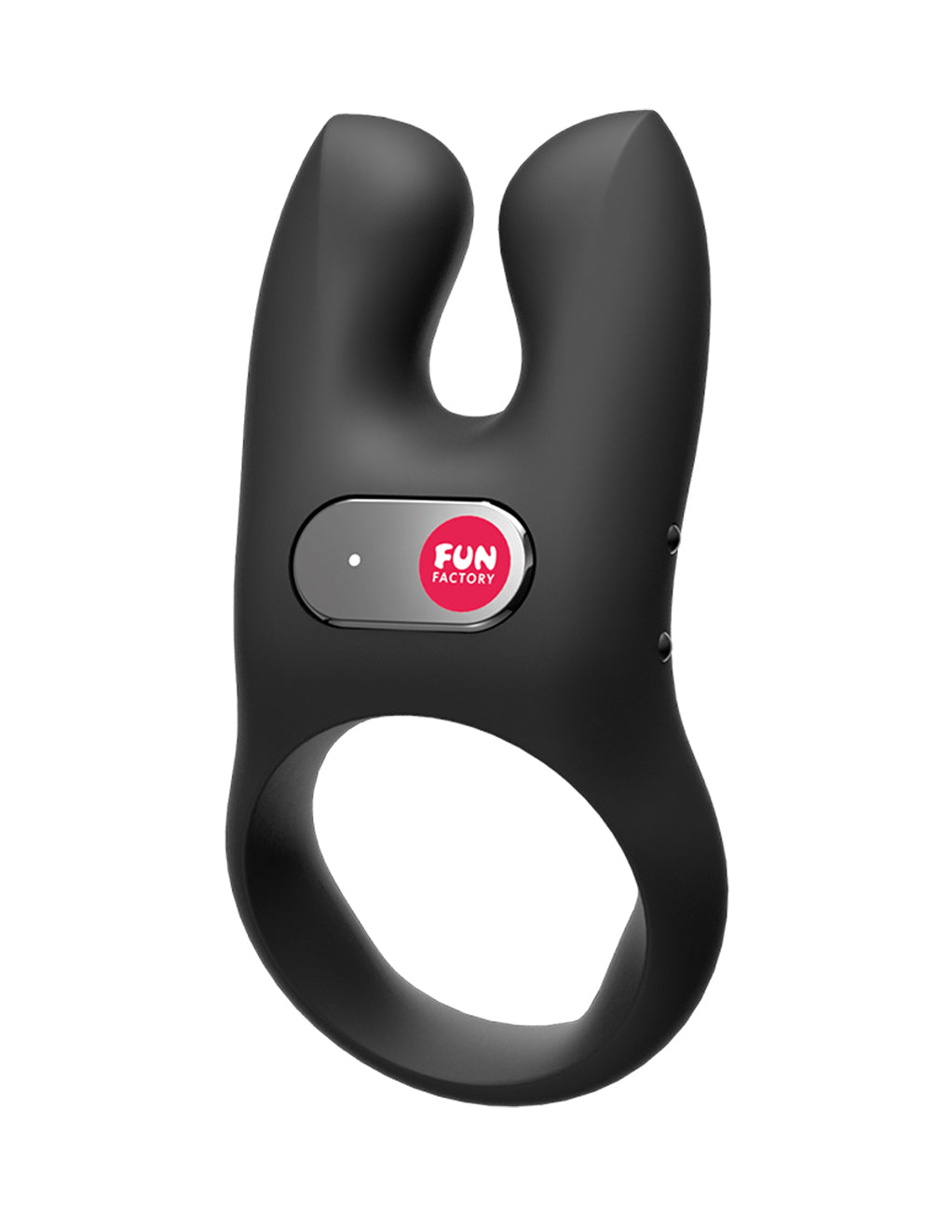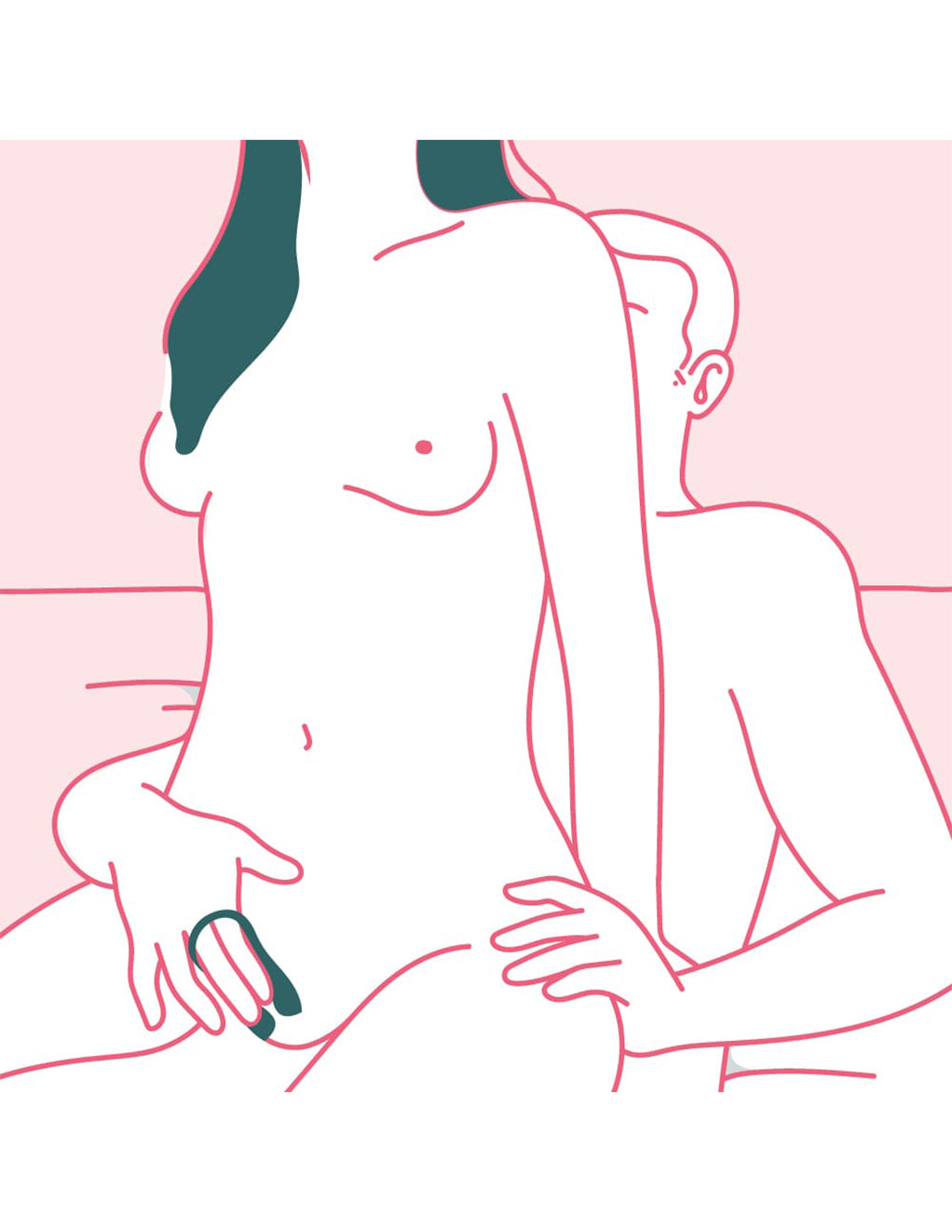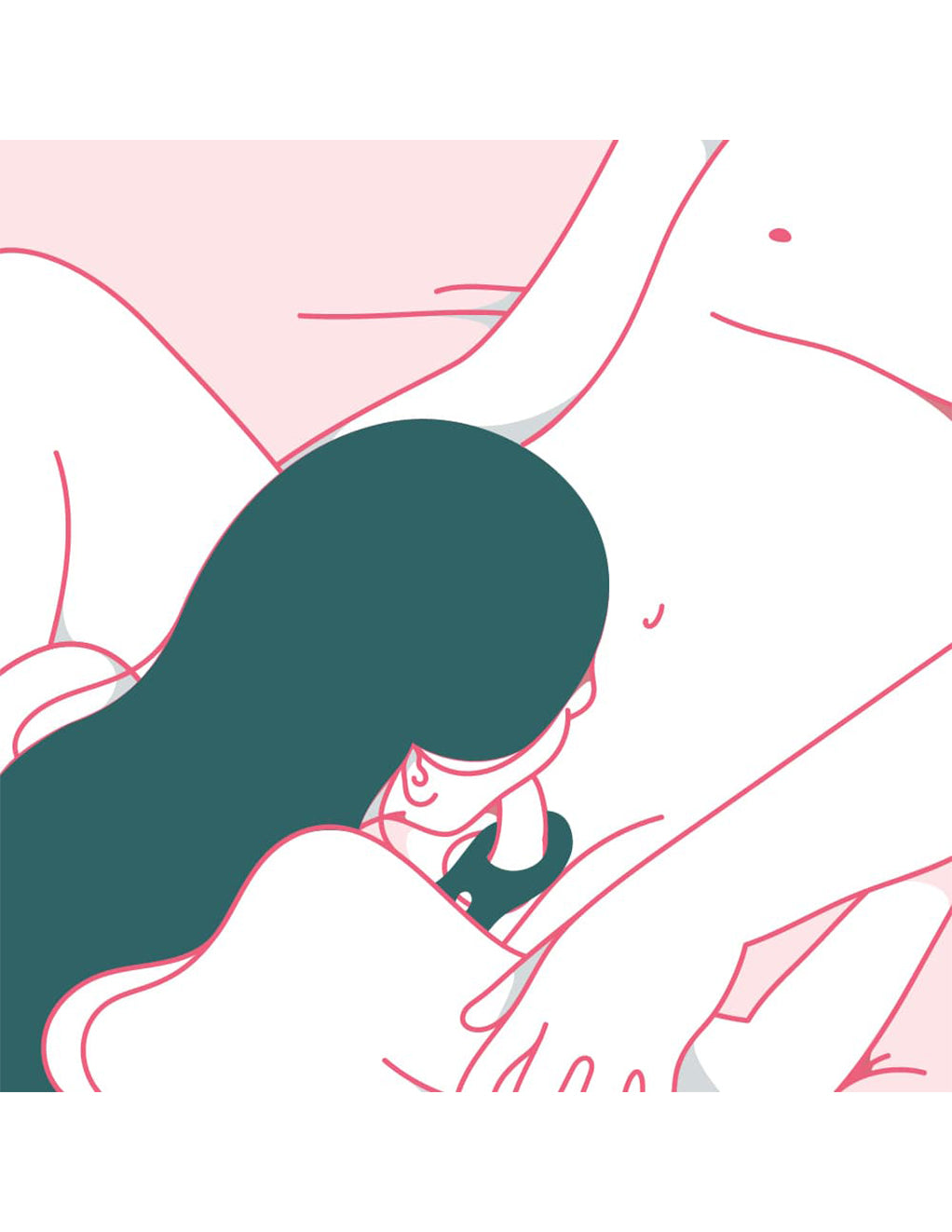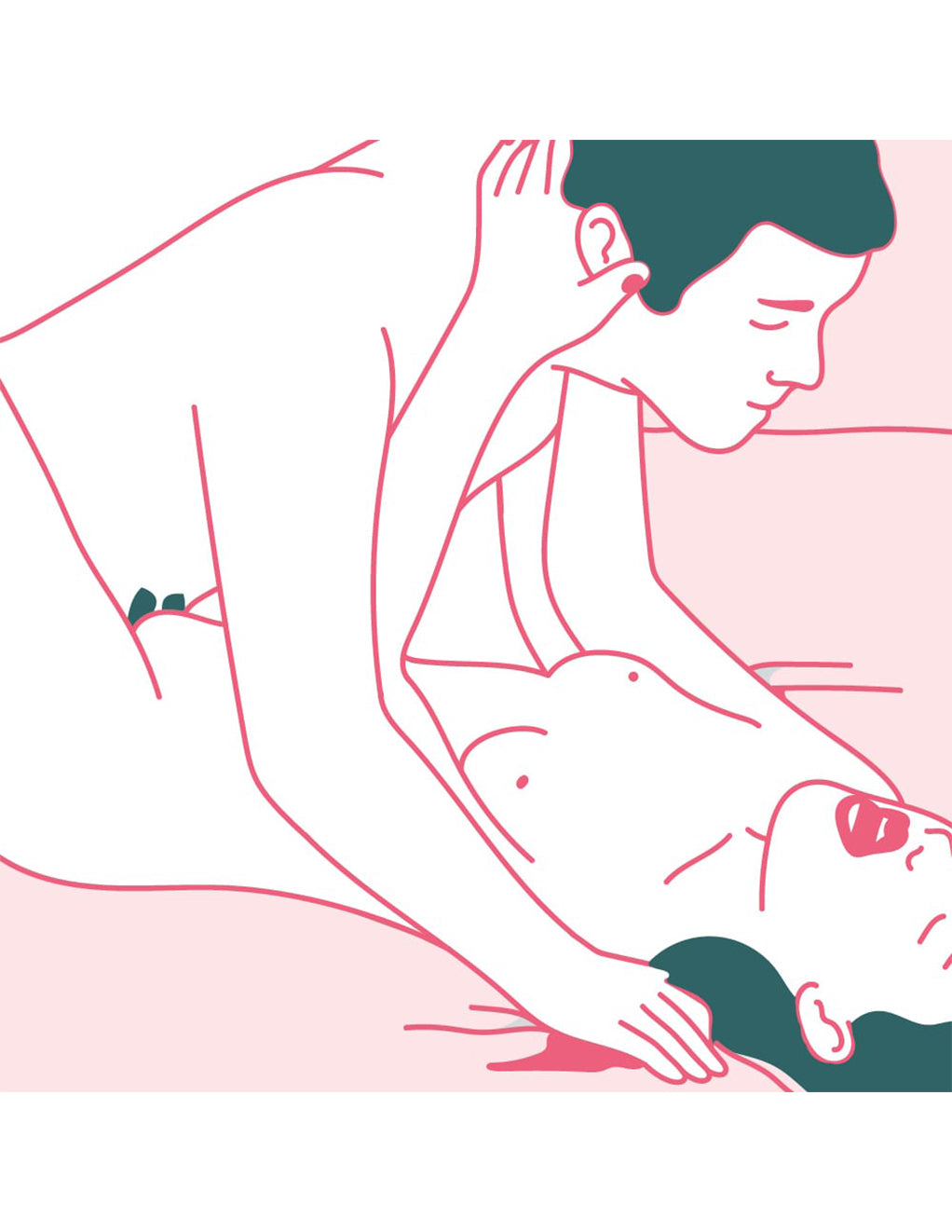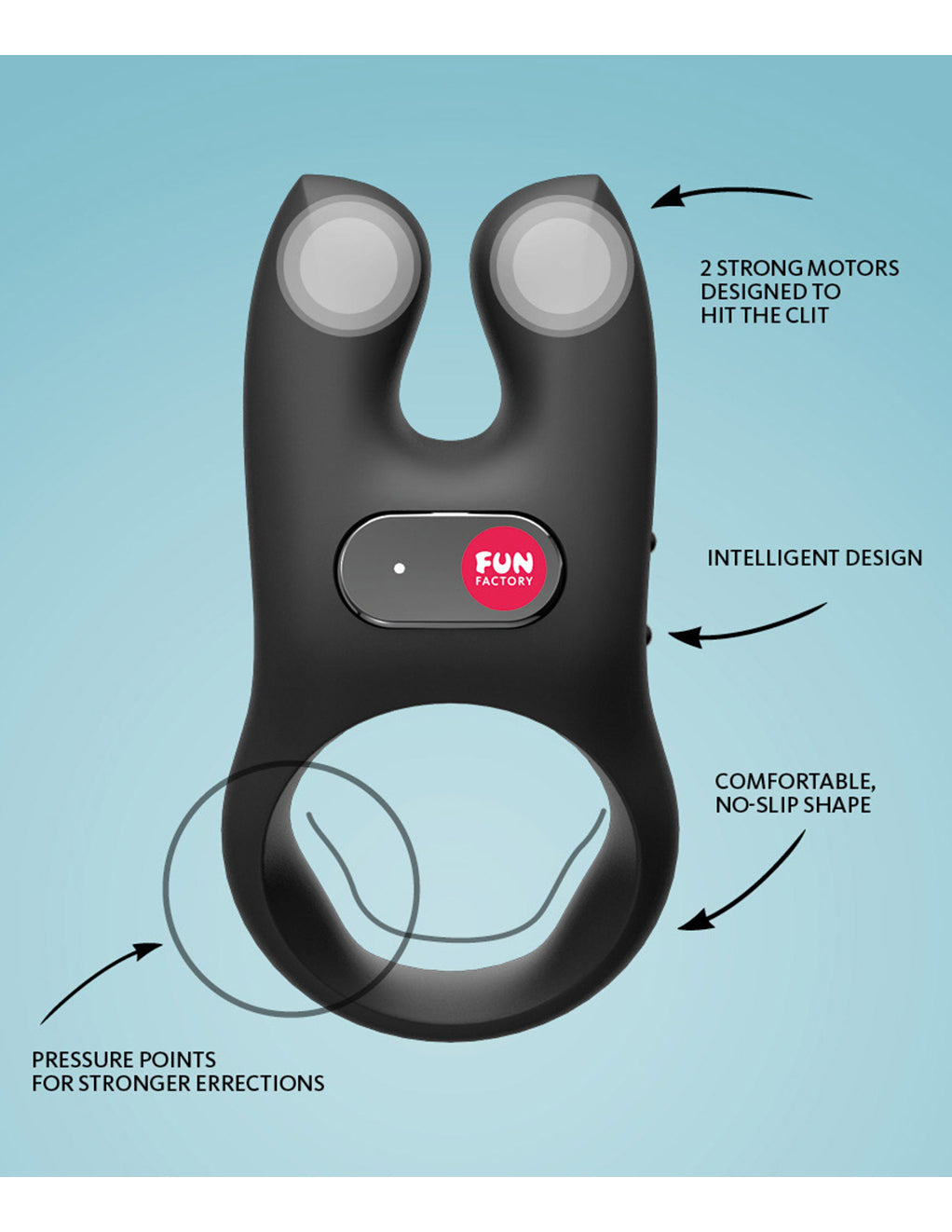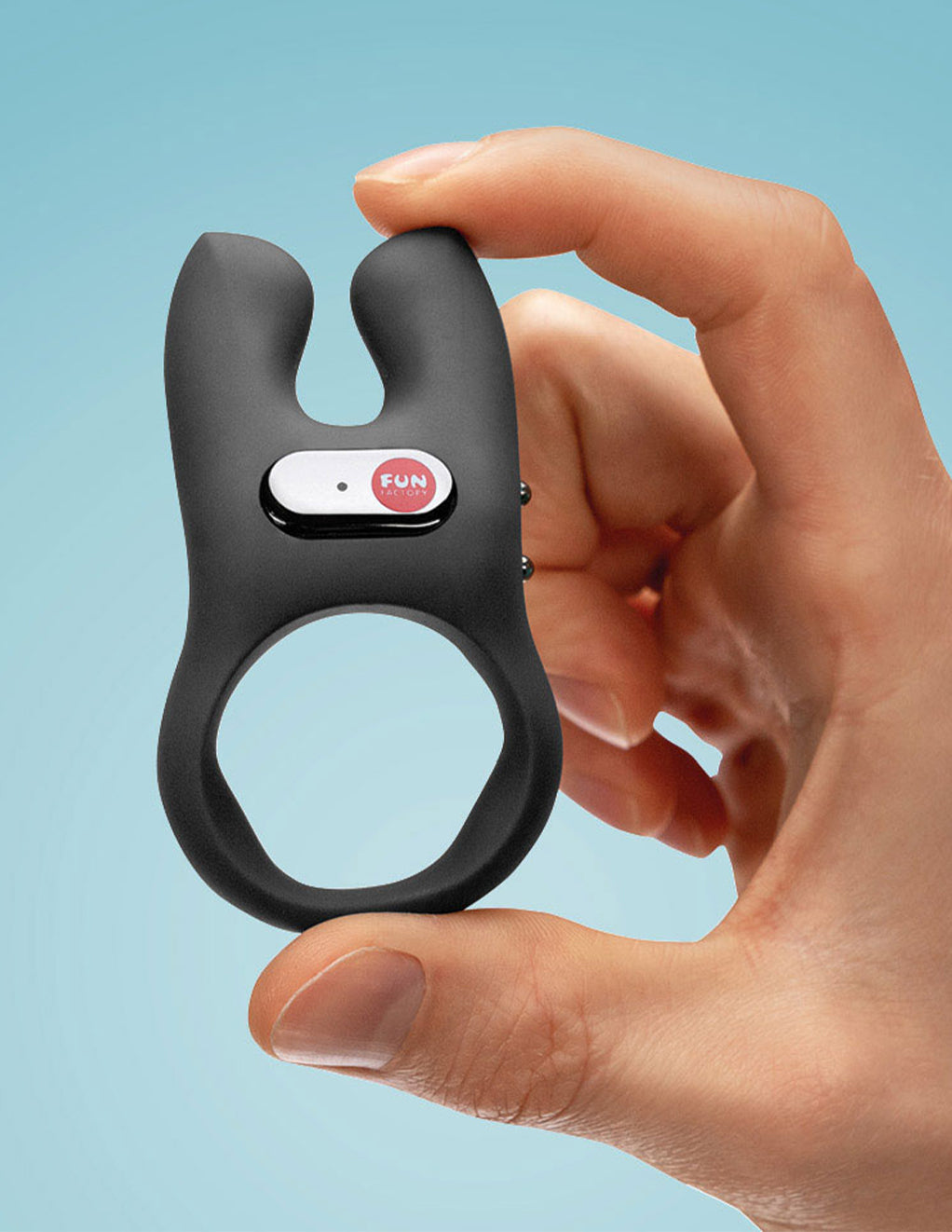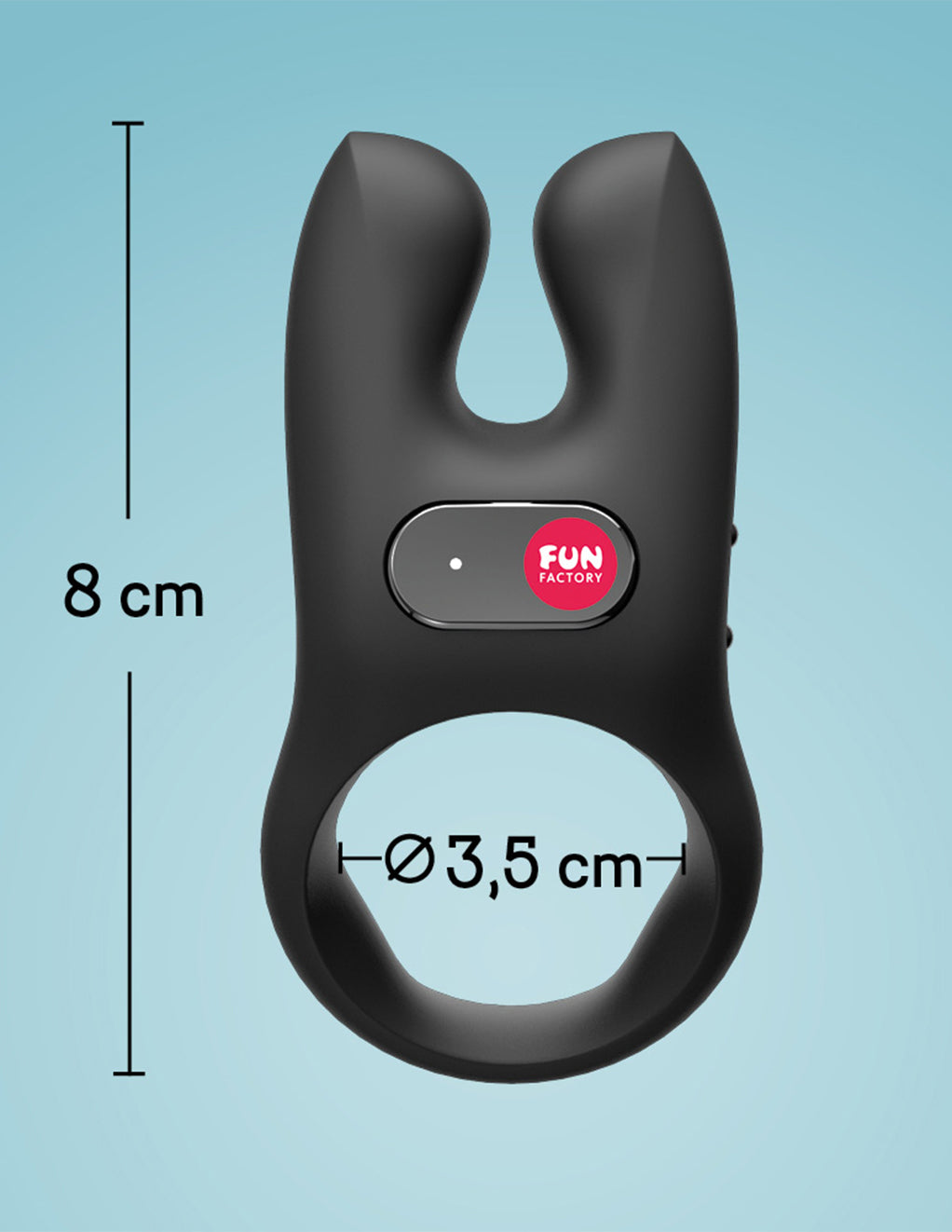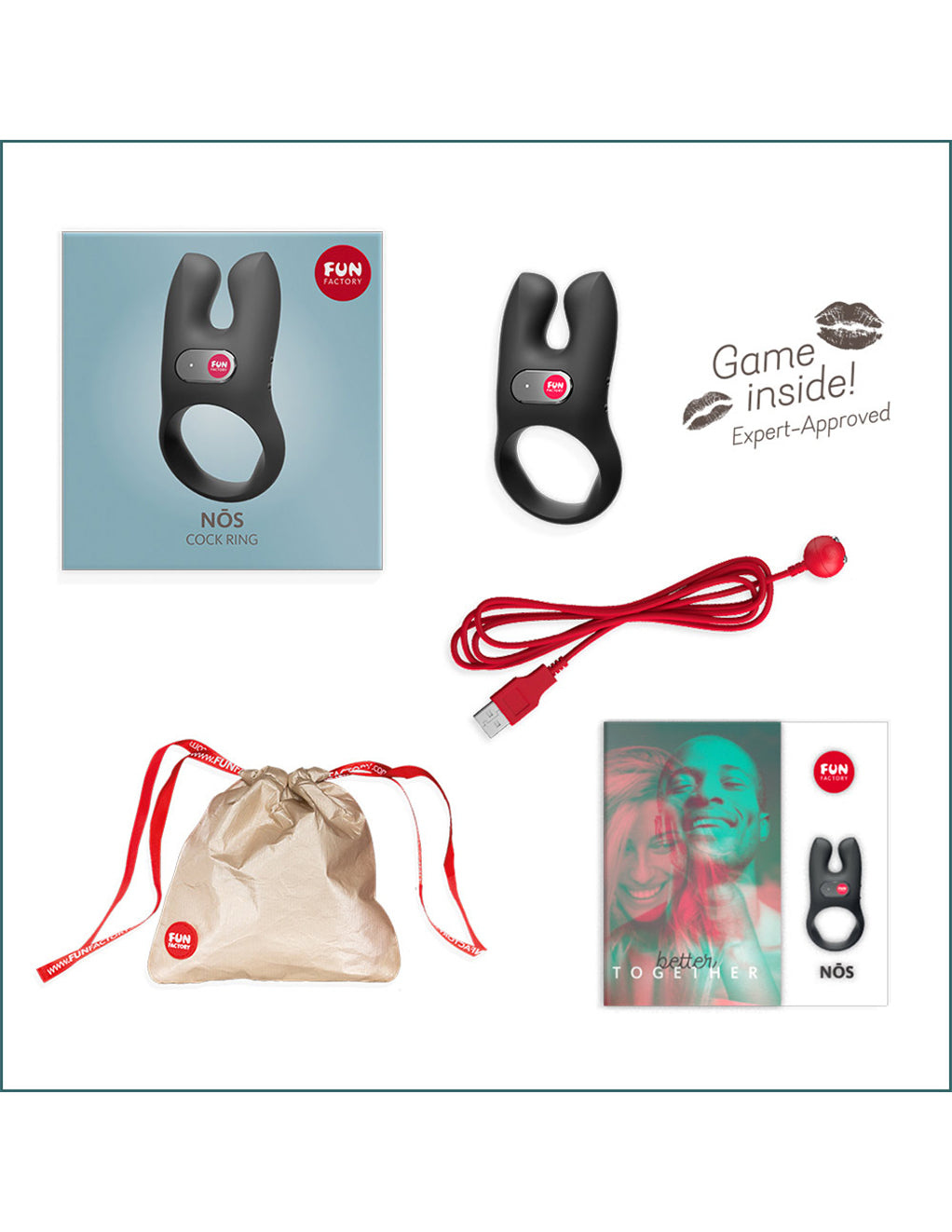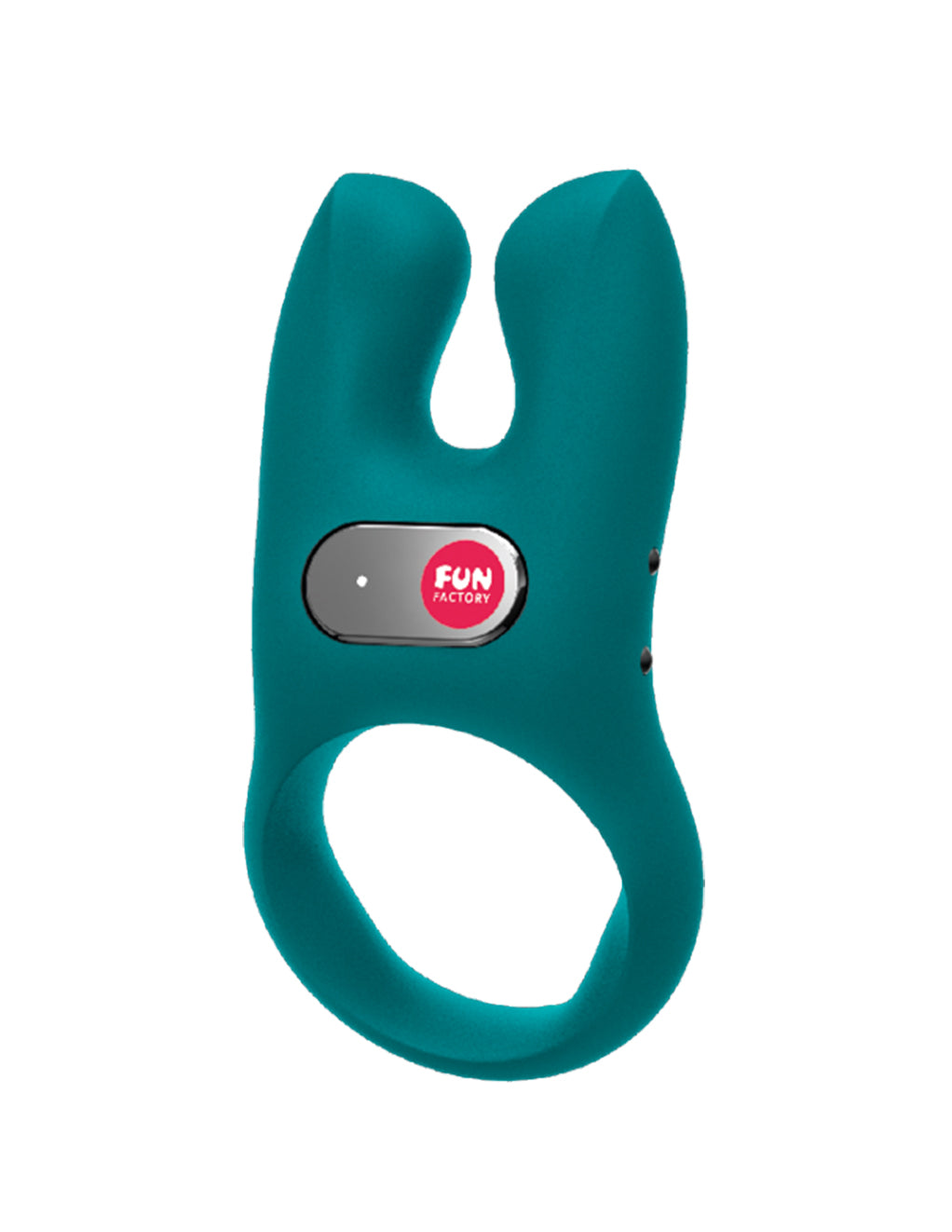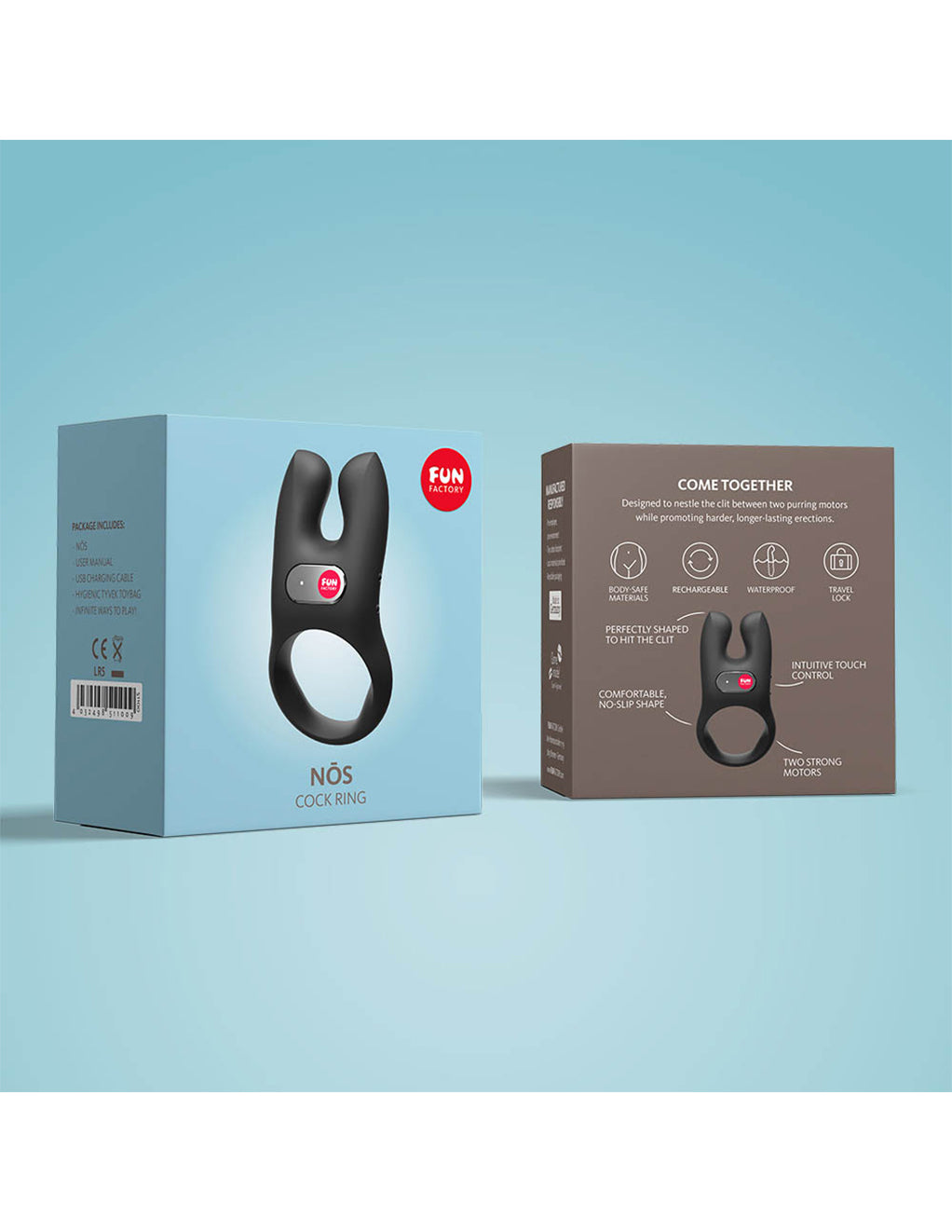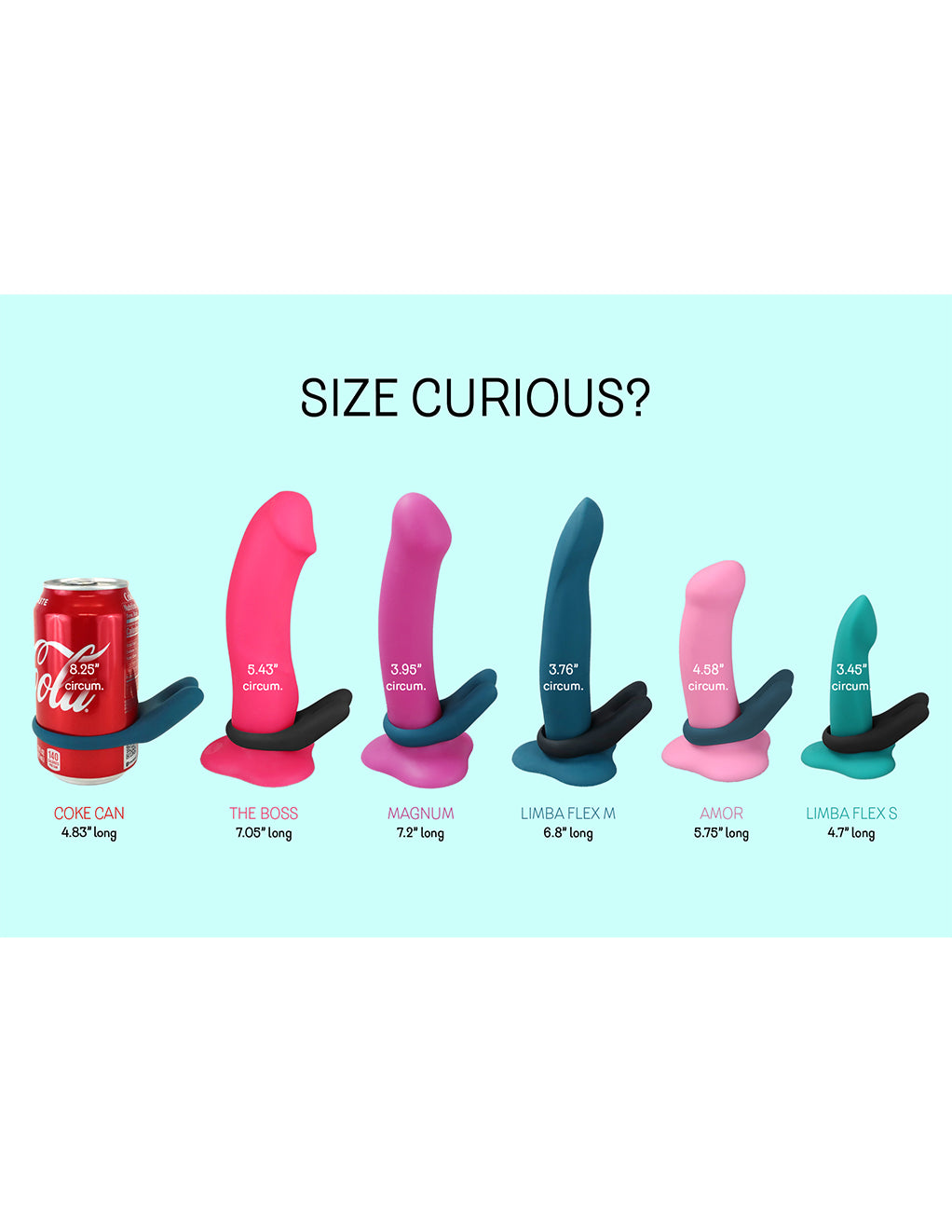 The Fun Factory Nos is a cock ring made for couples.  Its ring is an oblong shape to fit the penis anatomically.  Nos is made of stretchy and smooth silicone material.  It measures at 3 inches long and 1.3 inches wide.  It is USB rechargeable and waterproof.  This cockring has 4 speeds and 1 surprise pattern.  
Nos keeps the penis erect longer.  Its flexible extensions surround the clitoris and massages it from all sides.  It has dual motor vibrations.  It has an innovative touch control so you can change its speed in the heat of the moment.  You and your partner will climax together, harder and longer!
Nos can be used in so many different ways.  It can be used as a finger vibrator, to stimulate your partner as you perform oral.  On partners with a penis, the pronged extensions can be facing their partner to pleasure them or it can be turned around and upside down to pleasure the user.  Nos is a perfect foreplay toy.  It can be used to tease the nipples, tickle the inner thighs, or be used as an accessory for the perfect hand job.  
This product has a 2 year manufacturer's Warranty through Fun Factory.
Compatible with water based lubricant
Wash with warm water and toy cleaner
Store in a cool, dry place
Details
2 Year Warranty via Fun Factory
USB Rechargeable
Waterproof
Color: Black, Deep Sea Blue
Material: Silicone
3" x 1.3"
Brand: Fun Factory
Model #: 51100 (black), 51101 (deep sea blue)