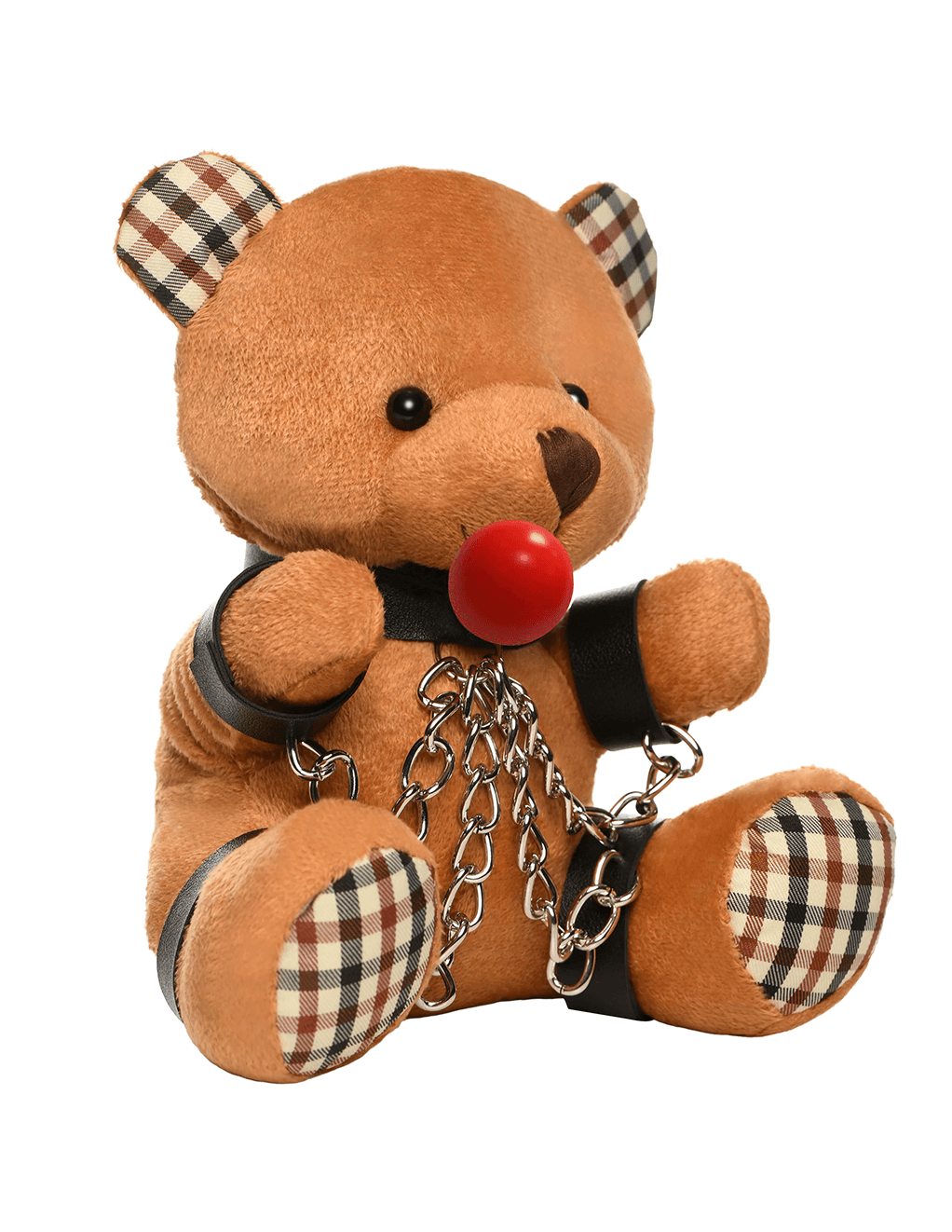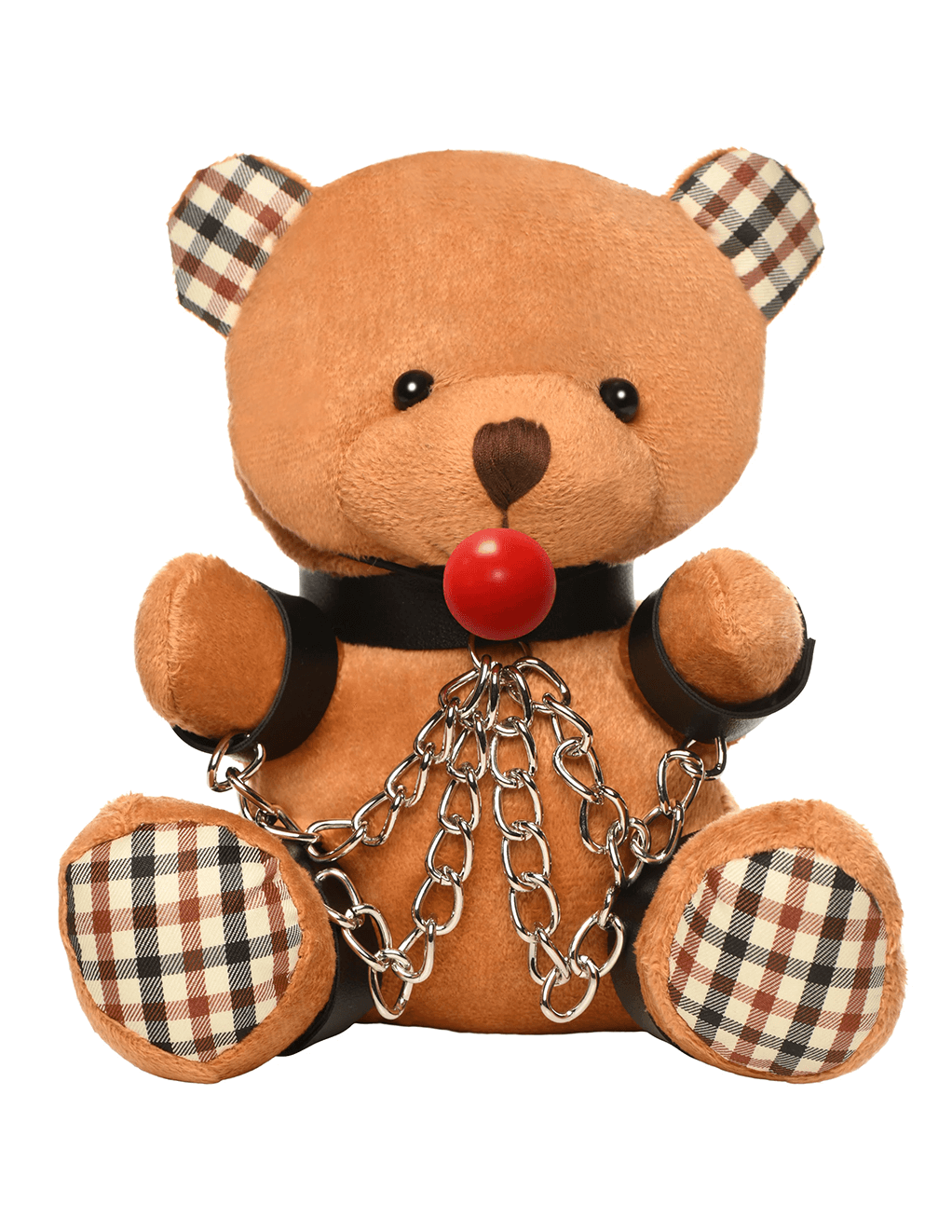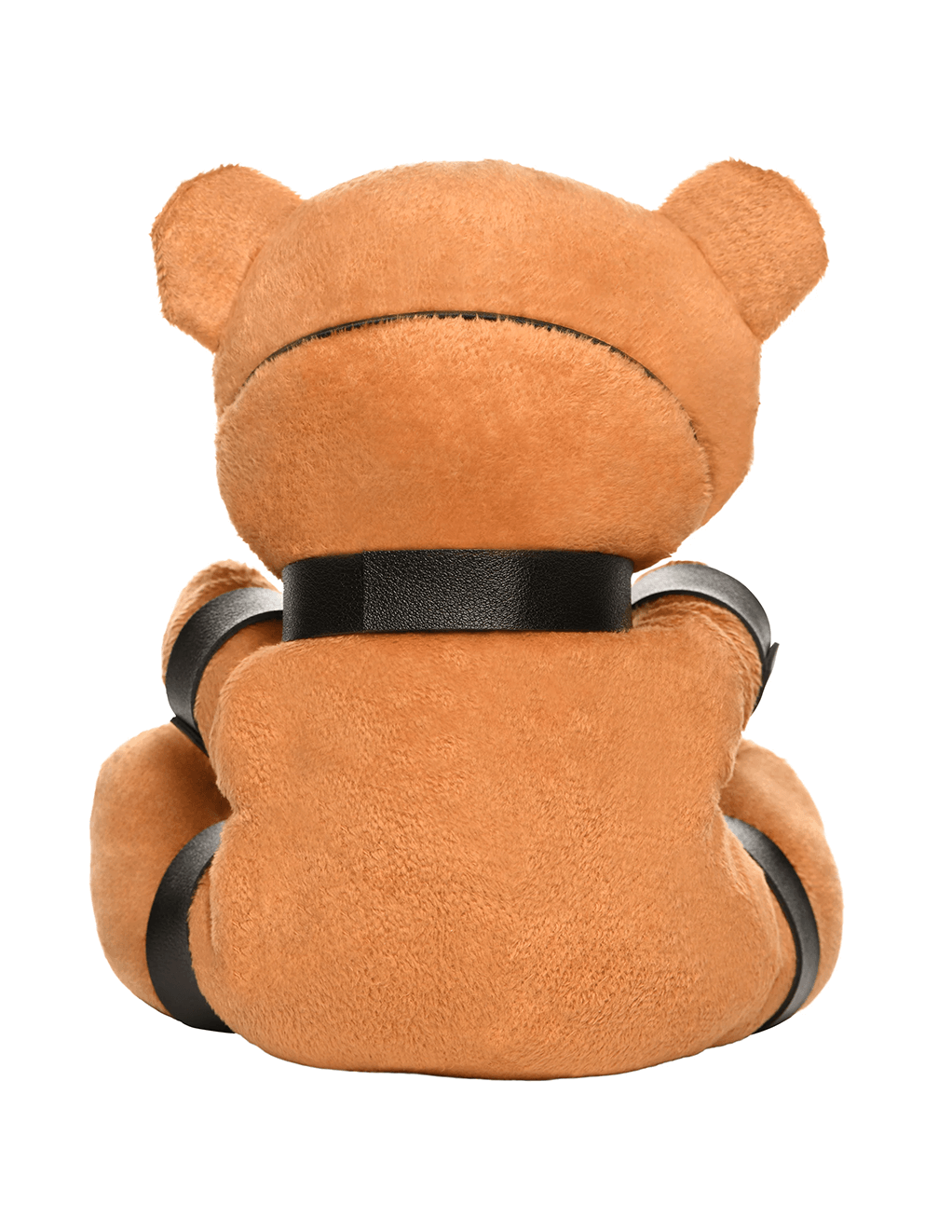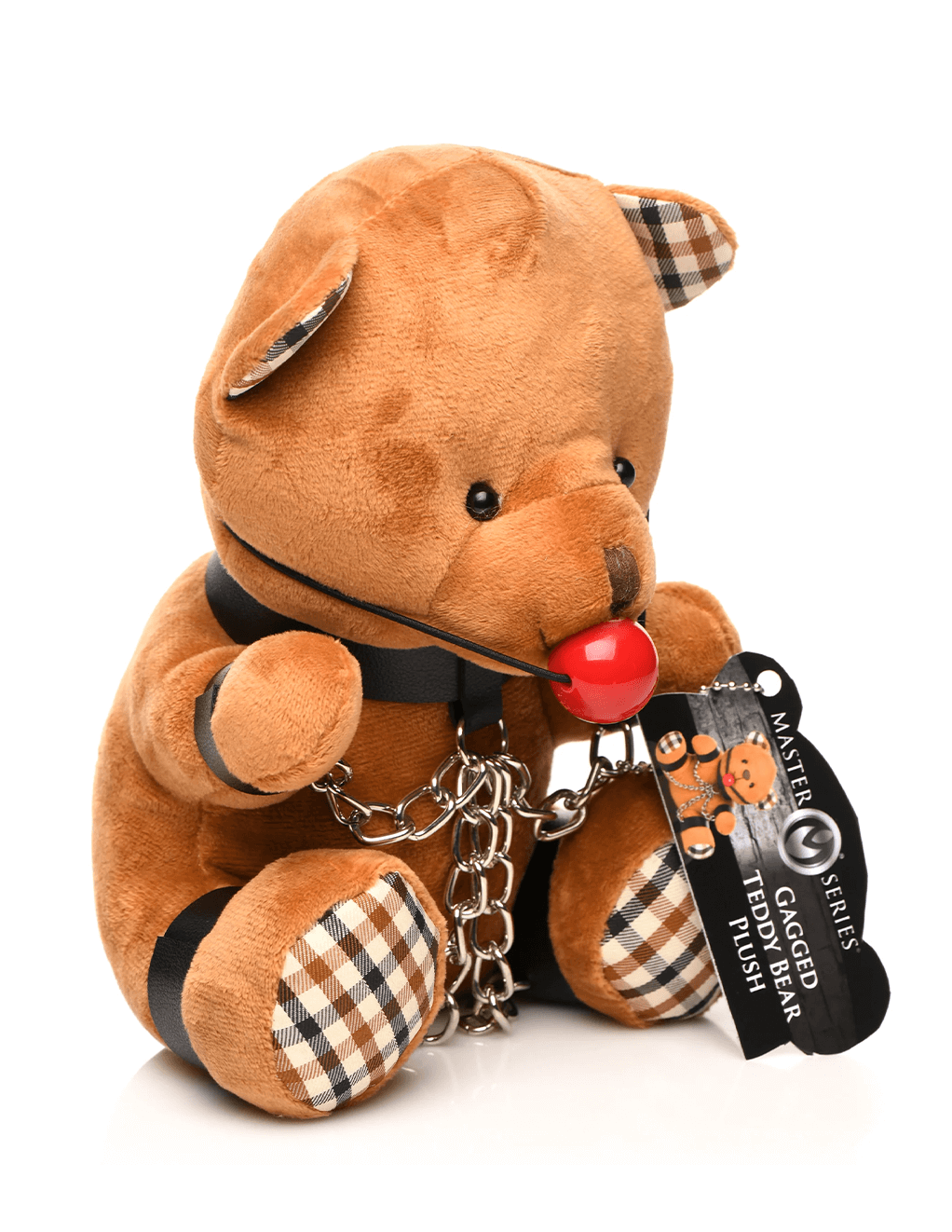 Whether you're in the mood for a cheeky gag gift or looking to add a unique touch to your collection, this adorable Gagged Bear is the perfect choice. Compact in size, it's big enough to provide cuddly comfort without taking up too much space. With its collar, wrist and ankle cuffs, and connecting nickel-free chains, this little bear is delightfully restrained for your pleasure and amusement. Crafted from a combination of polyester, PU faux leather, plastic, and nickel-free metal, it's not only a playful addition but also a versatile one. Whether it's for Littles to enjoy, as part of your aftercare routine, or simply to keep by your pillows, this bear is ready to enhance your intimate moments with a hint of whimsy.
Handwash with warm water
Not suitable for children.
Details
Cuddly Toy
Color: Light peach
Material: Polyester, PU leather, ABS plastic, metal
Length: 8.6 inches
Width: 6.8 inches
Depth: 5.5 inches
Brand: Master Series
Model: AH215