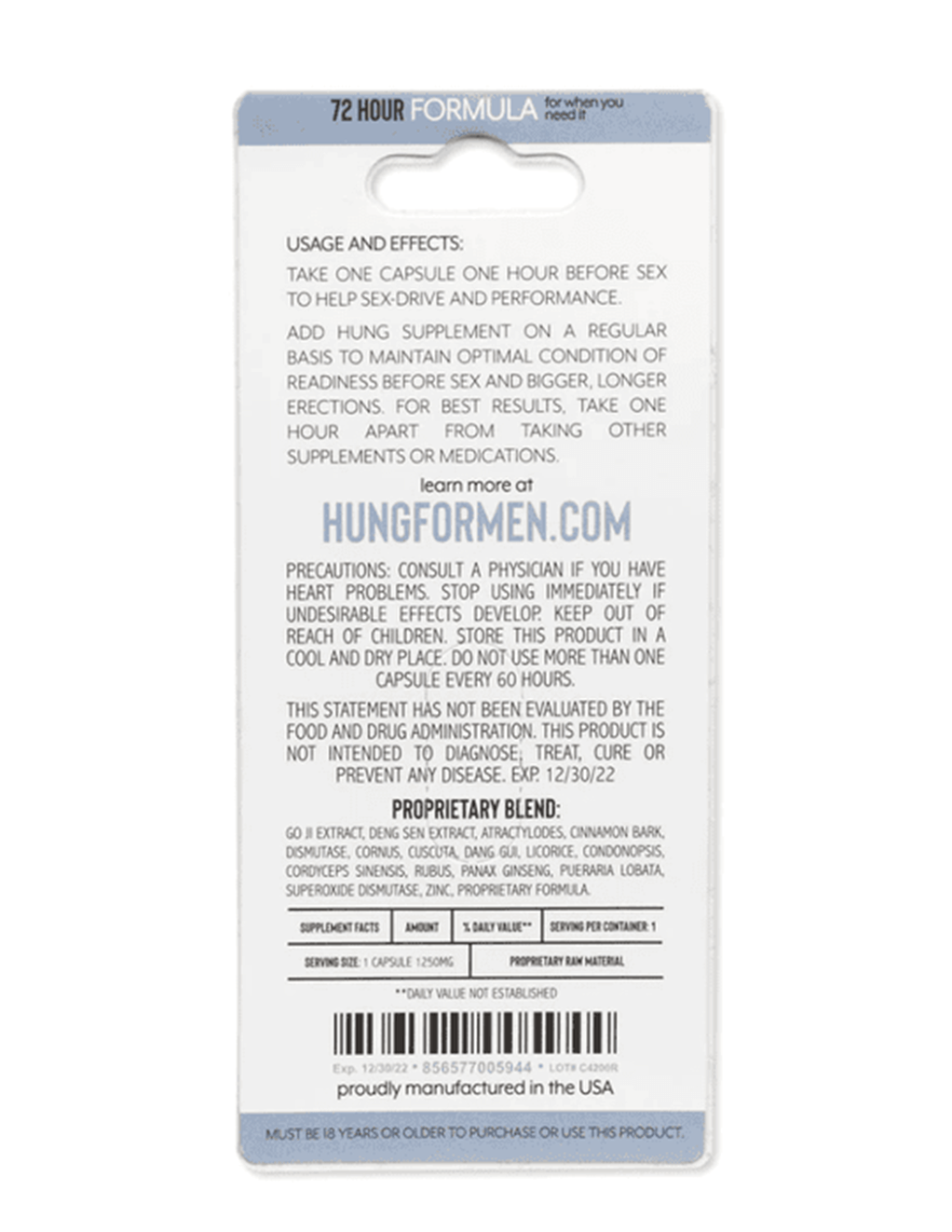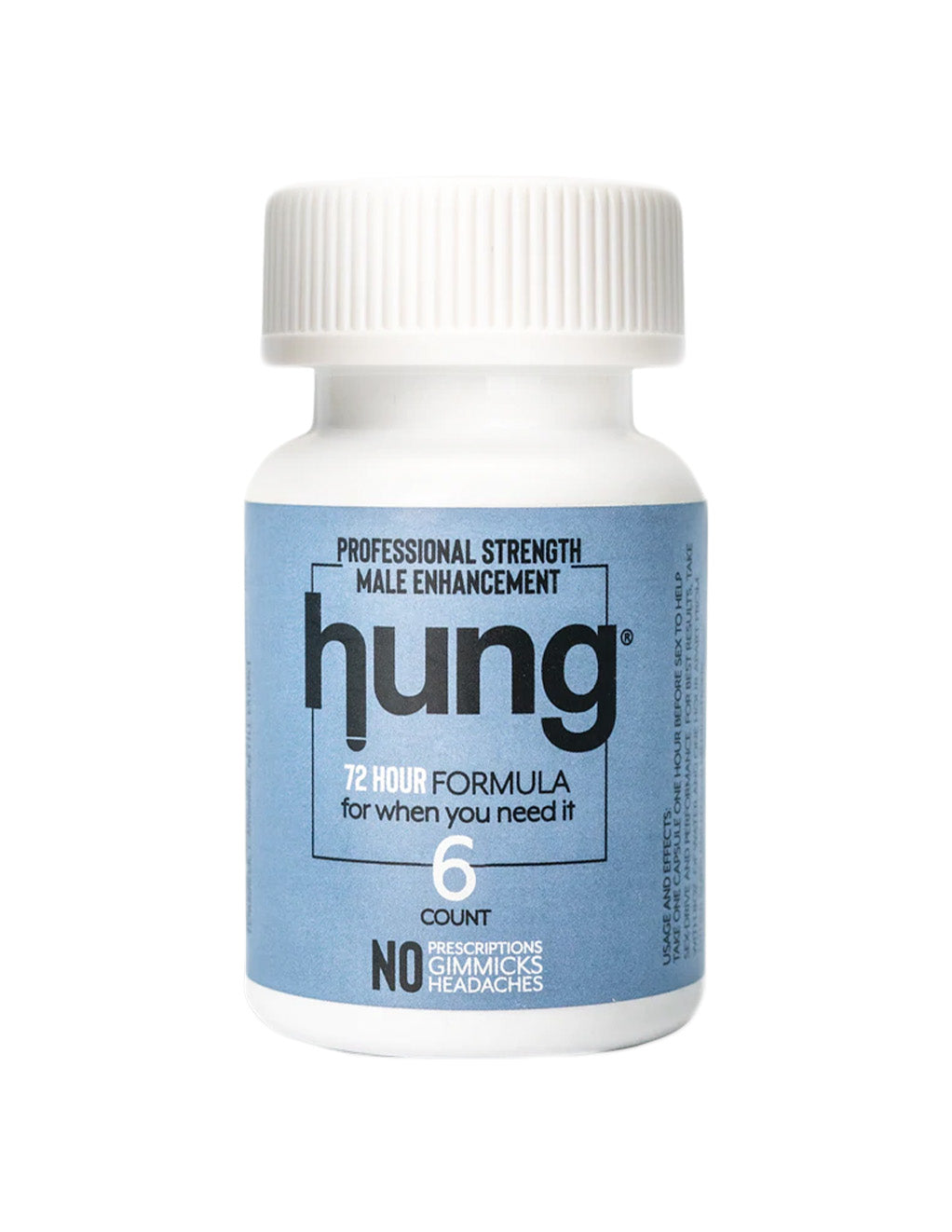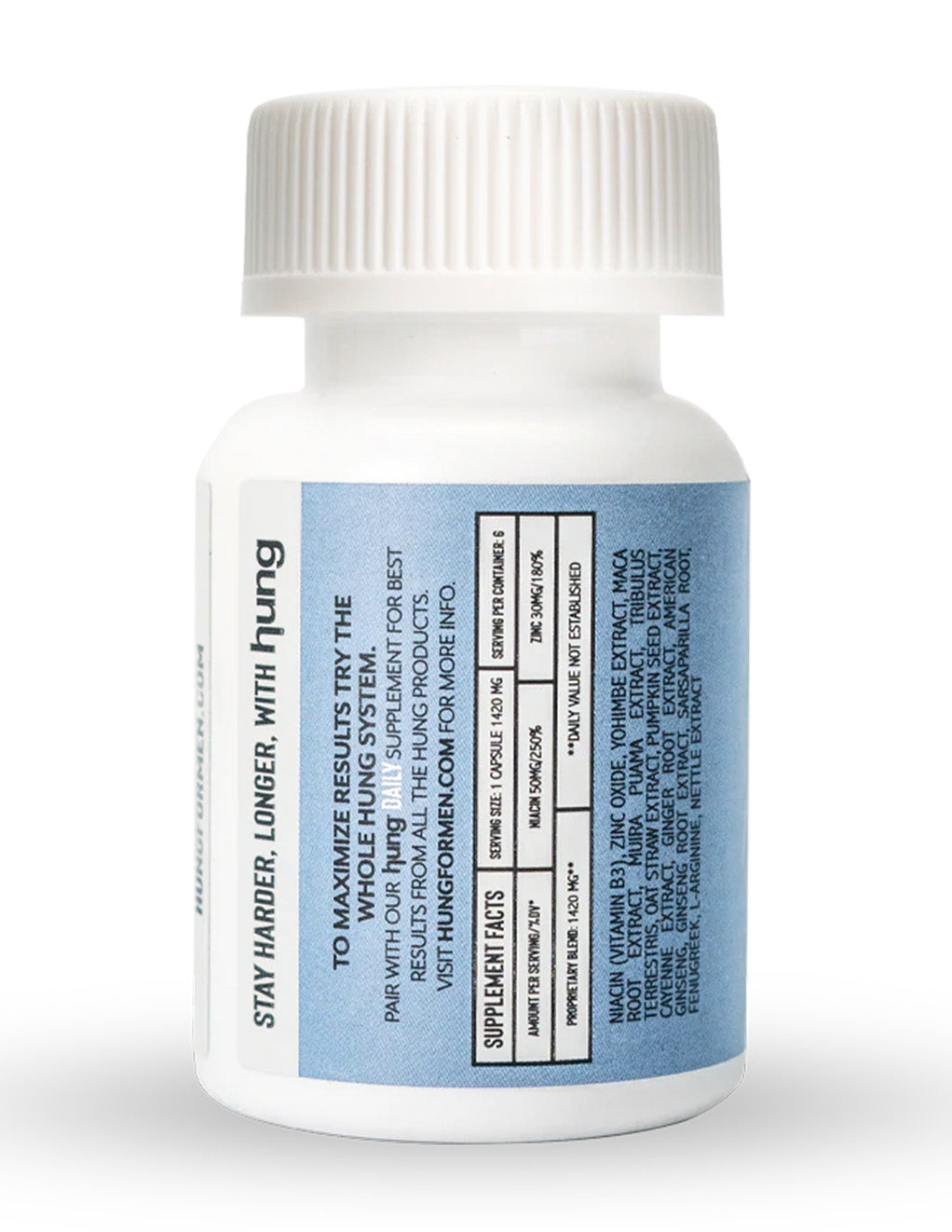 Hung Male Sexual Enhancement Supplement
This Penis Sexual Enhancement Supplement by Hung promotes harder and longer erections.  It increases stamina and performance.  It makes ejaculation more thrilling with each pleasurable thrust.  It is a one-time, as needed, "booster".  One pill can last up to 72 hours.  Stay hydrated while taking this supplement.
**While Hung is powerful and effective on it's own, it is recommended to use alongside Back Bone supplements for maximum experience.
Ingredients: GoJiExtract, Deng Sen Extract, Atractylodes, cinnamon Bark, Dismutase, Cornus, Cuscuta, Dang Gui, Licorice, Condonopsis, Cordyceps Sinensis, Rubus, Panax Ginseng, Pueraria Lobata, Superoxide Dismutase, Zinc, Proprietary Formula.
Take 1 capsule 1 hour prior to sexual activity
Drink a full glass of water when taking the pill
Take one hour apart from any other supplements or medications
Do not take more than 1 tablet within 60 hours
Details
Size: 1ct, 6ct
Serving size: 1 Capsule 1,250mg
Brand: Hung