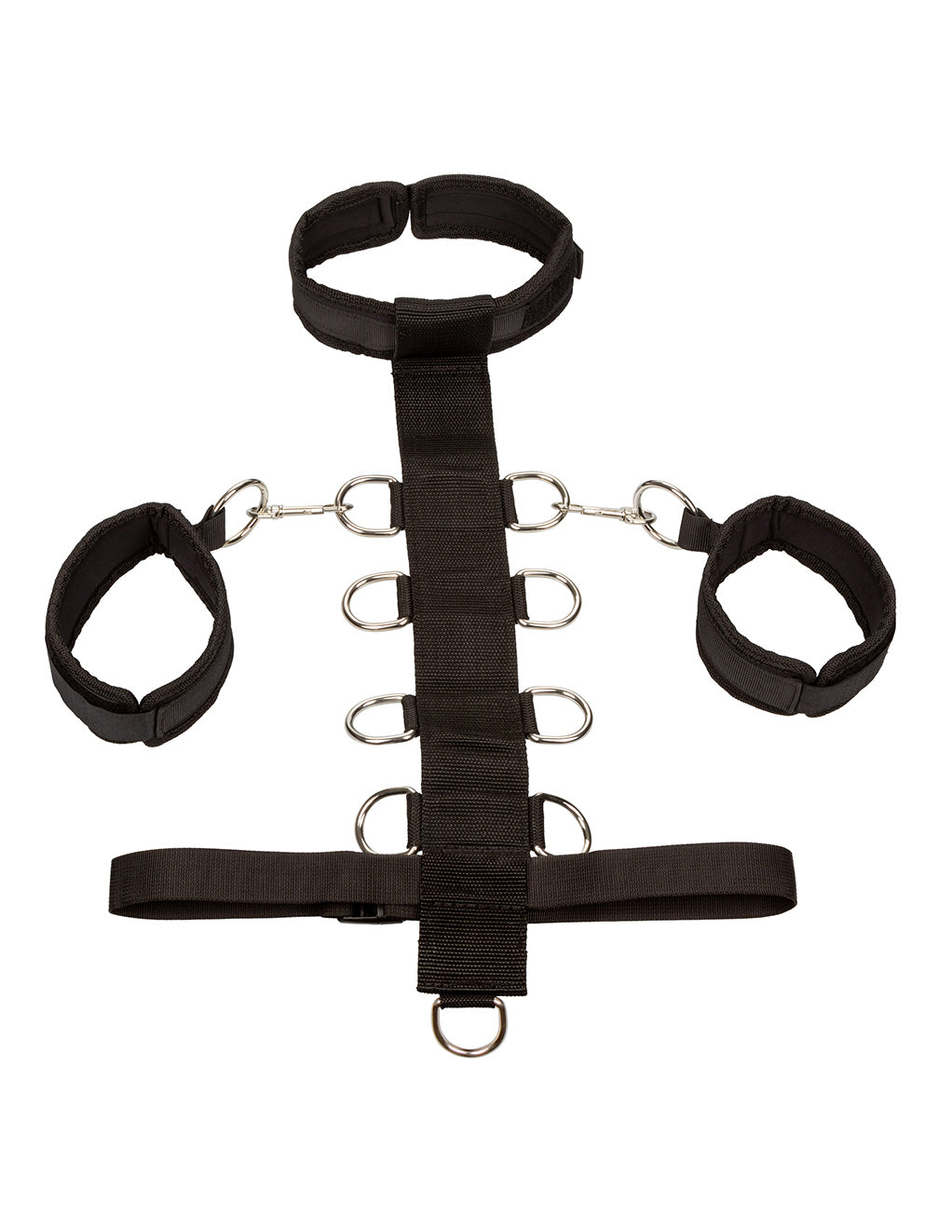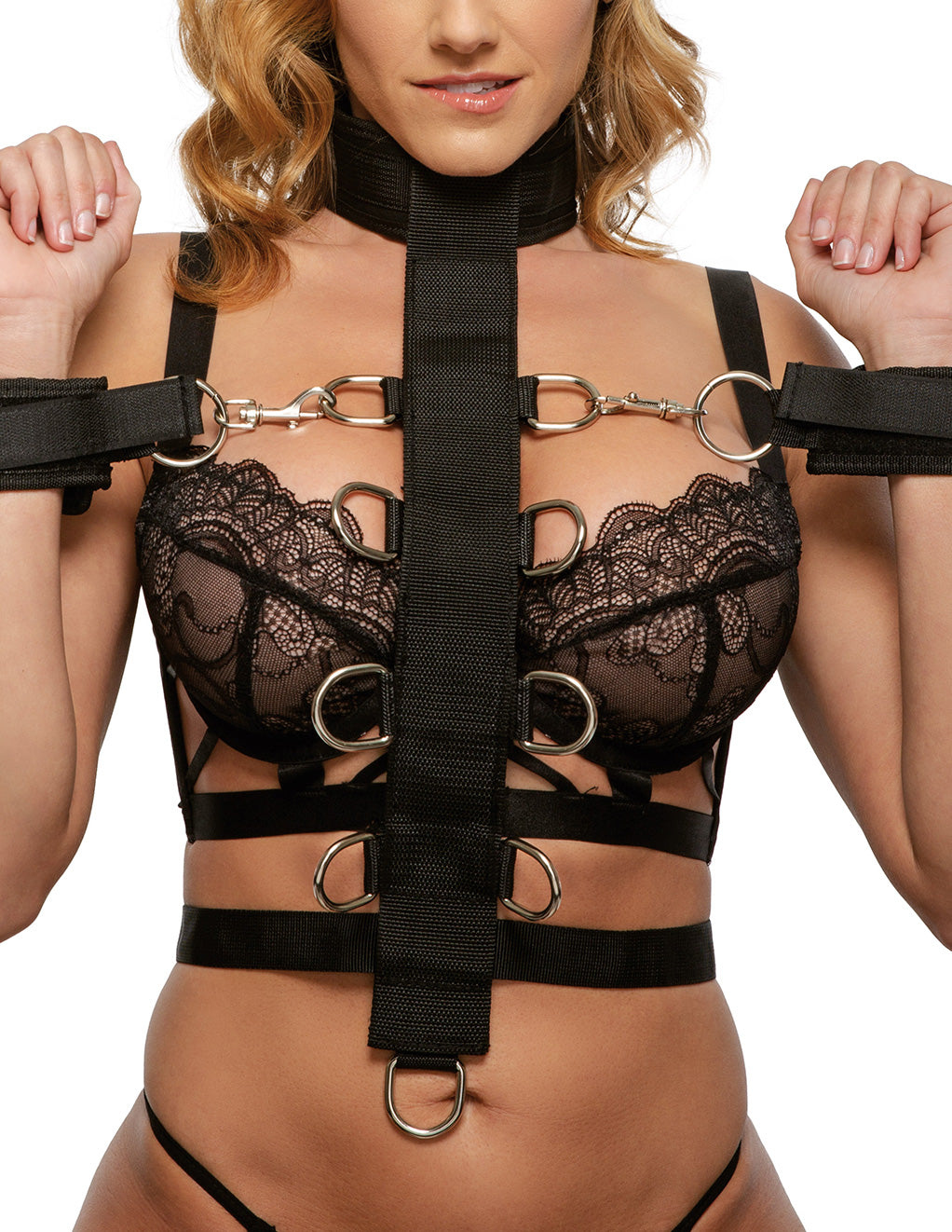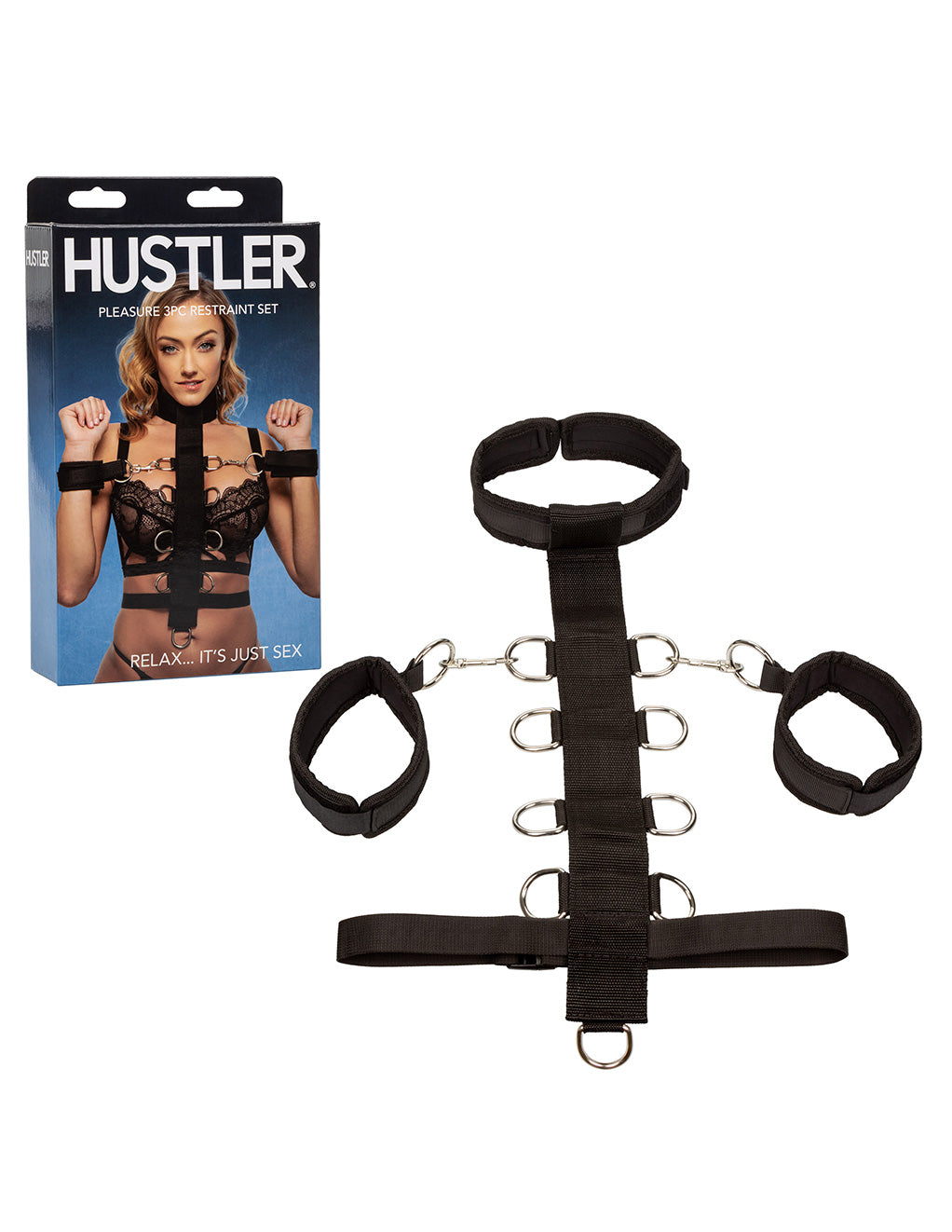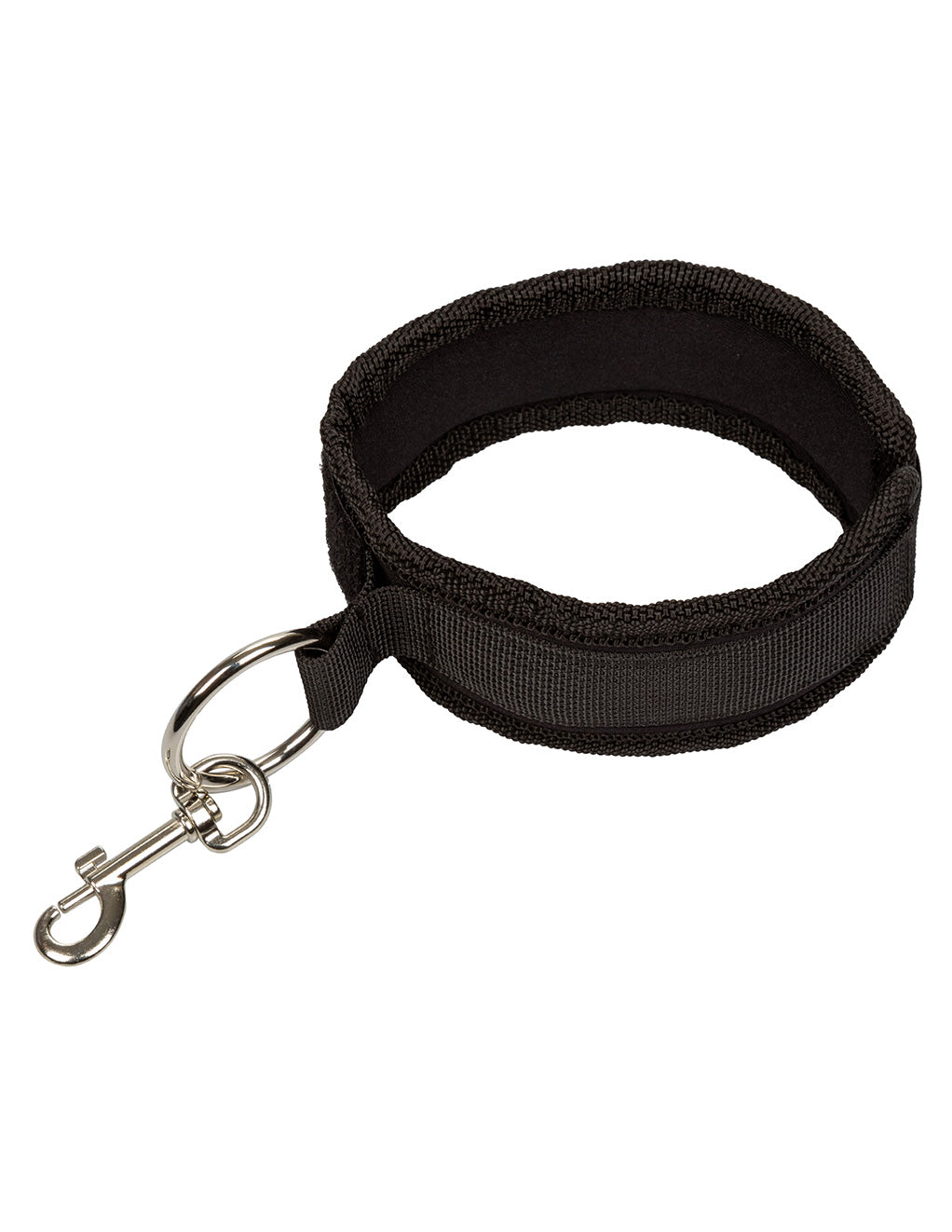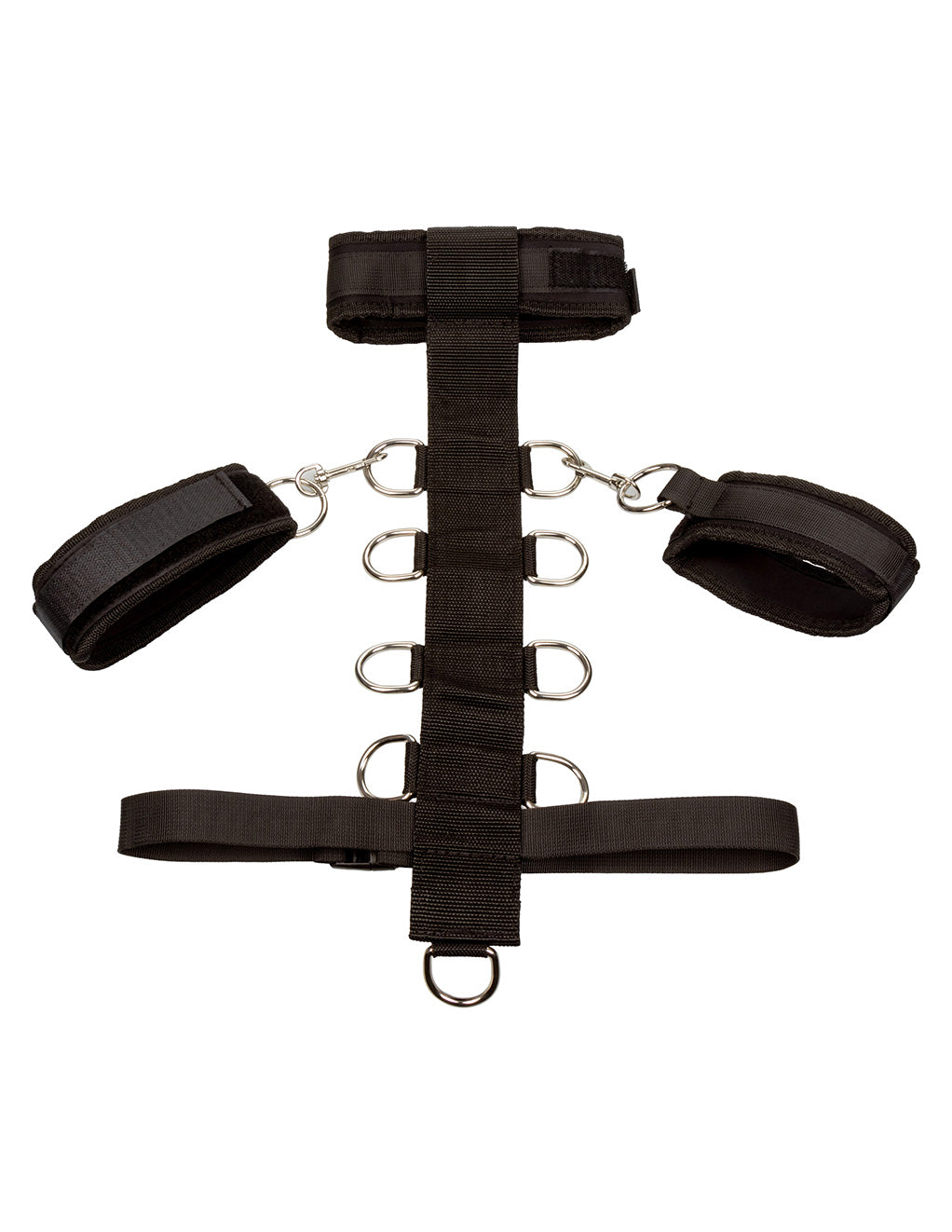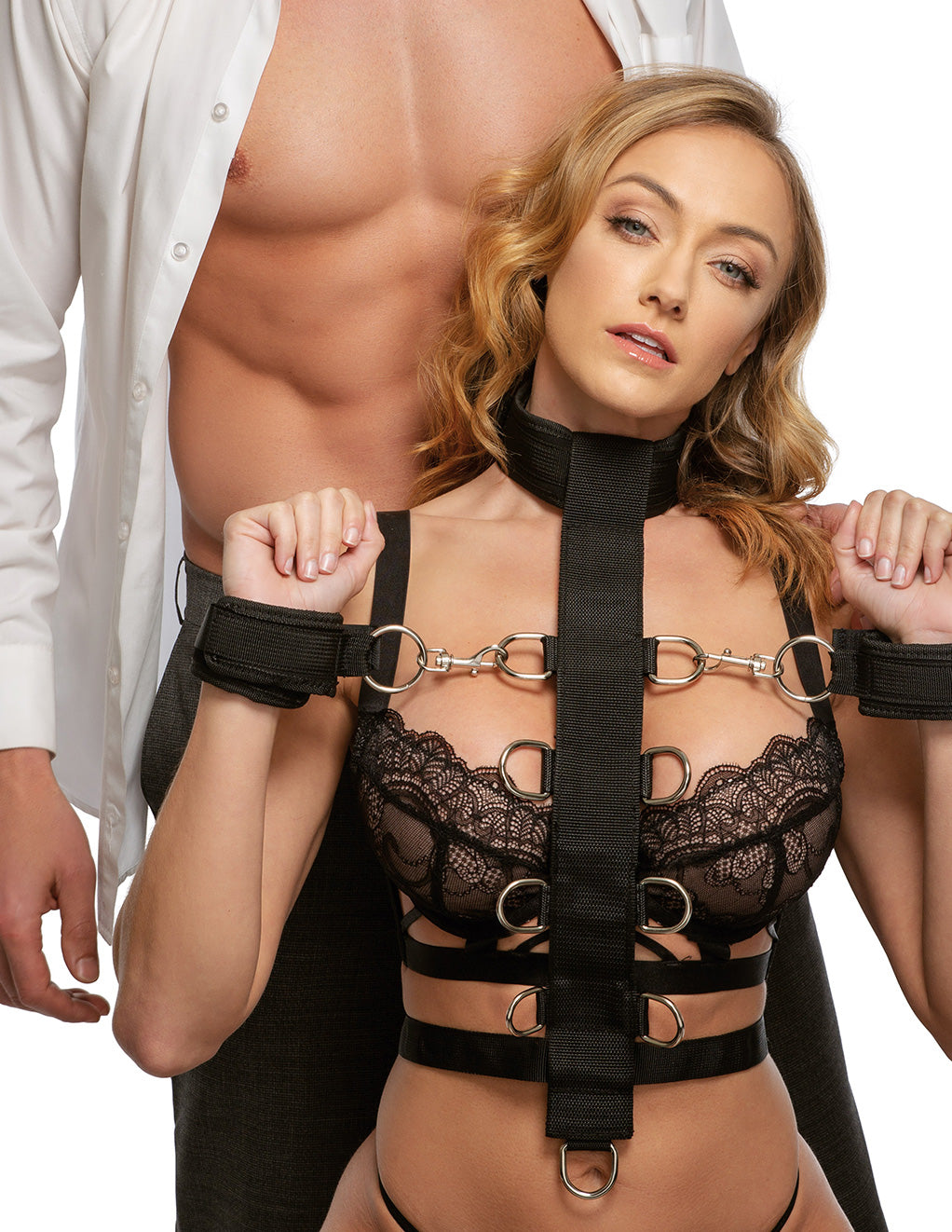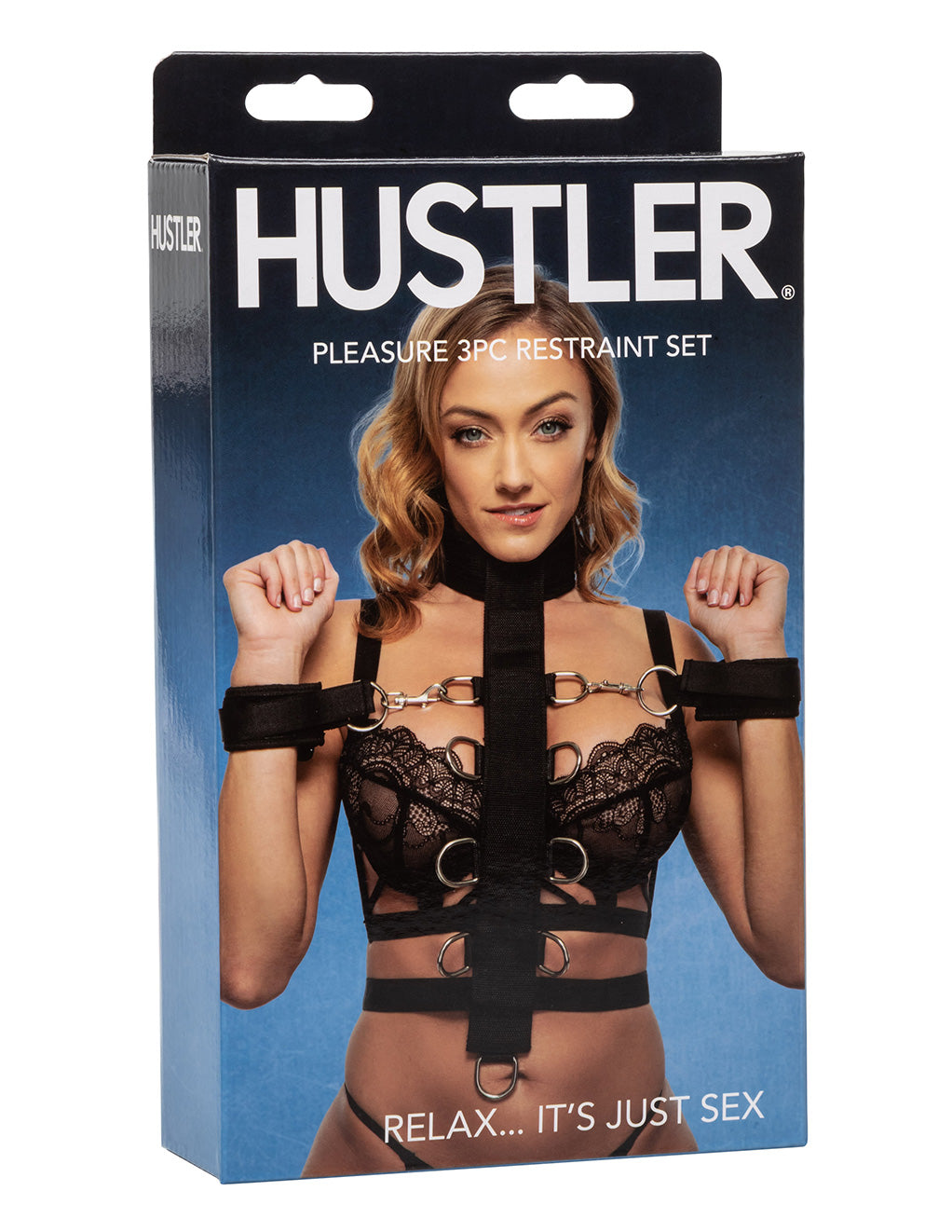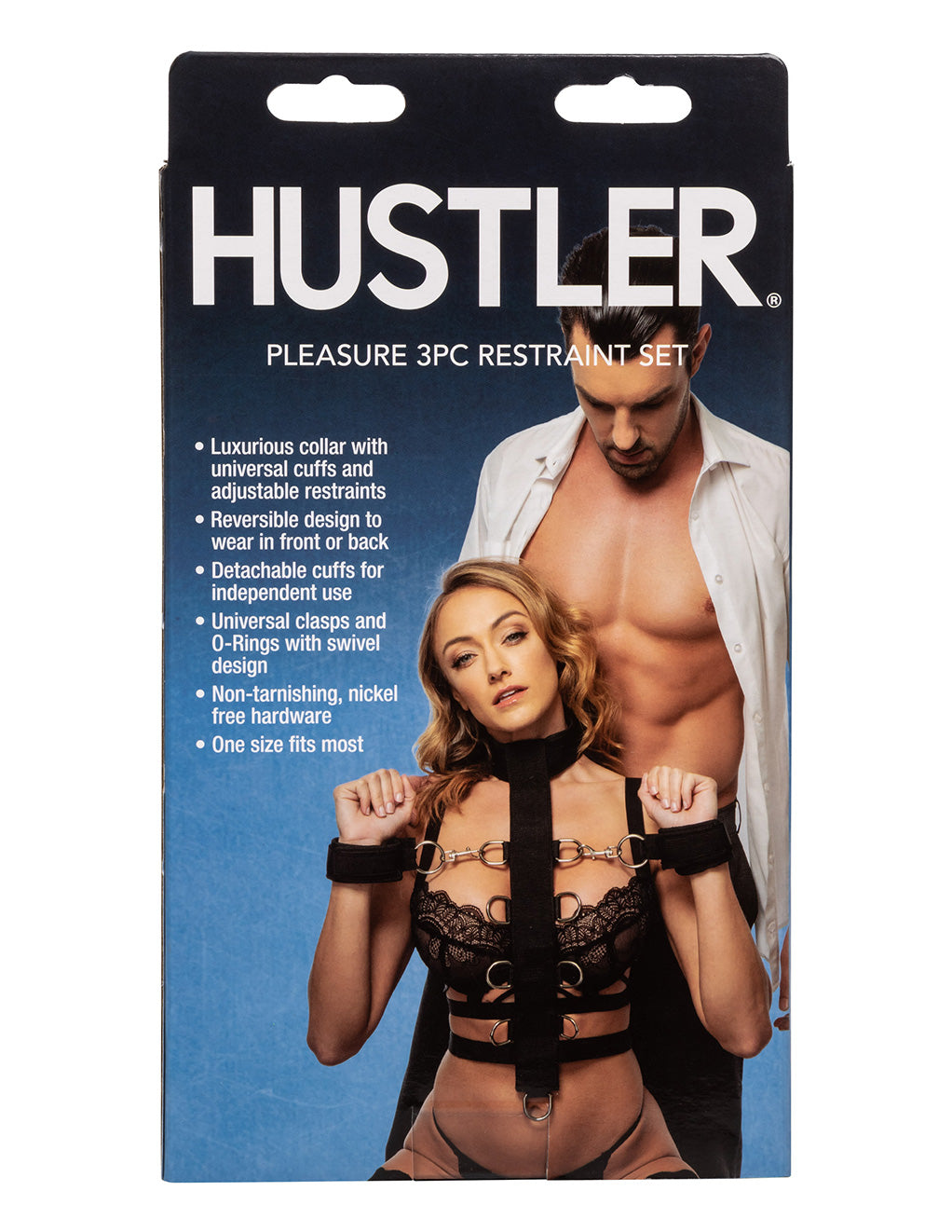 HUSTLER® 3 Piece Collar and Body Restraint Set
20% off 2 Sale Items, 30% off 3 Sale Items Offer auto applied, some exclusions may apply.
Highlights:
Fully adjustable wrist cuffs
Reversible design to wear in the front or the back
Detachable cuffs for independent use
Description:
This collar comes with universal cuffs and three different levels of restraint. The collar and cuffs have a velcro closure which makes them adjustable and universal for almost everyone. It has a reversible design so you can choose whether your hands are bound in front of your chest or behind your back. The cuffs are fully detachable so that you can use them with or without the full body restraint. 
If needed, wipe clean with warm water
Fasten ankles and with velcro cuffs
Follow consensual BDSM rules of play
Details
Can be disassembled and used as regular cuffs
Adjustable velcro straps
Reversible design
Three different levels of restraint
Color: Black
Material: Polyester, Nylon

Brand name: Hustler
Model #: RO-4022-00-7