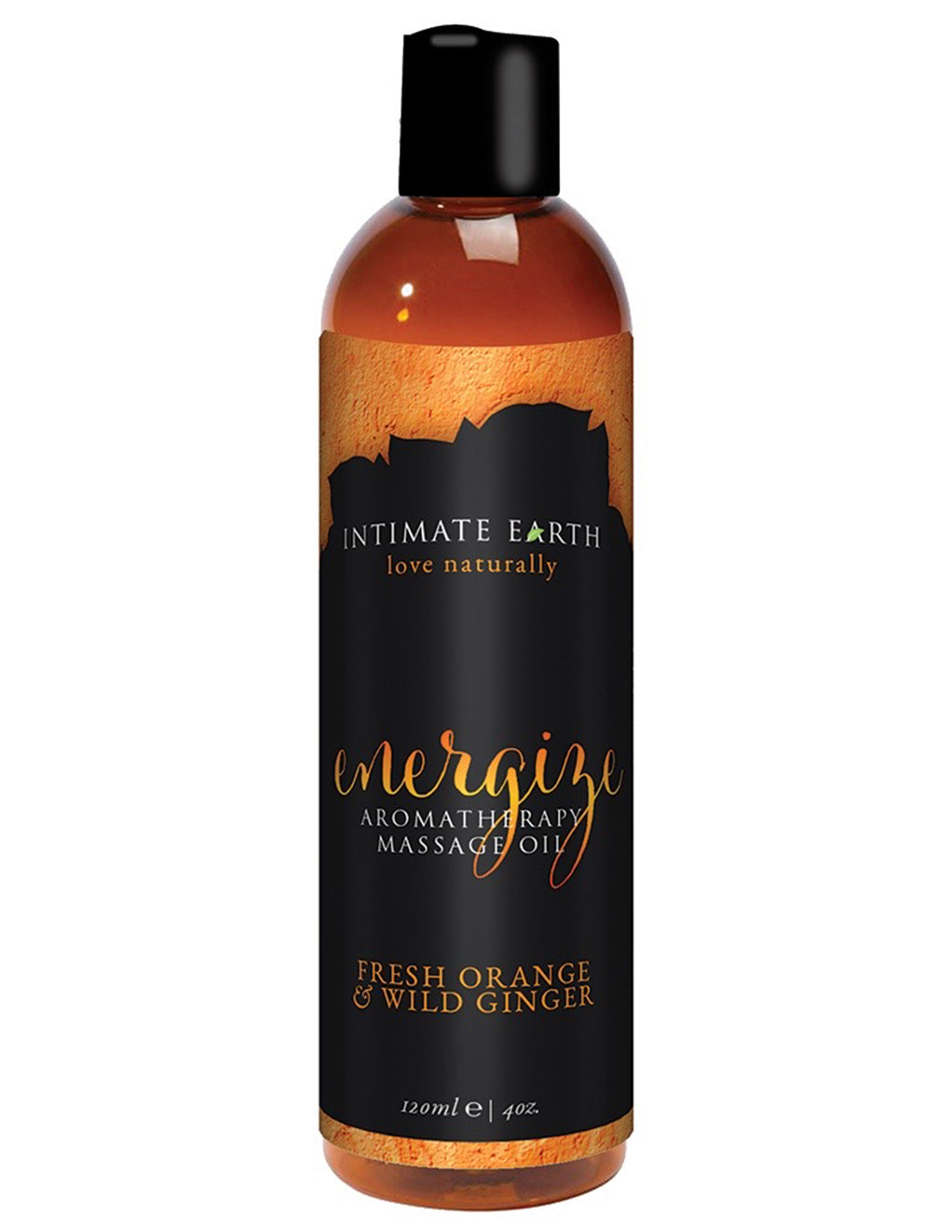 Intimate Earth Energize Massage Oil
Feel refreshed and rejuvenated with the Energize Massage Oil by Intimate Earth.  It has the aroma of fresh orange and wild ginger.  It is made with a sweet almond oil base that gives it its signature glide.  It also moisturizes the skin. 
Rub the massage oil between the palms of your hands to ignite the burst of aromas.  The citrus and the ginger stimulates your senses and wakes you up.  Use this massage oil after baths or showers for even softer skin.
Ingredients: Prunus Amygdalus Dulcis (Sweet Almond) Oil, Helianthus Annuus (Sunflower) Seed Oil, Cocos Nucifera (Coconut Oil), Aroma, Tocopheryl Acetate (Vitamin E), (*Lycium Barbarum (Goji) Fruit, *Cymbopogon Schoenanthus, *Aloe Barbadensis Leaf)

*ORGANIC
Warm between hands before applying on skin
Wash off with warm water and mild soap
Not compatible with Latex condoms
Details
Ingredients: Prunus Amygdalus Dulcis (Sweet Almond) Oil, Helianthus Annuus (Sunflower) Seed Oil, Cocos Nucifera (Coconut Oil), Aroma, Tocopheryl Acetate (Vitamin E), (*Lycium Barbarum (Goji) Fruit, *Cymbopogon Schoenanthus, *Aloe Barbadensis Leaf) *ORGANIC
Size: 4oz
Brand: Intimate Earth
Model #: 010/120IE