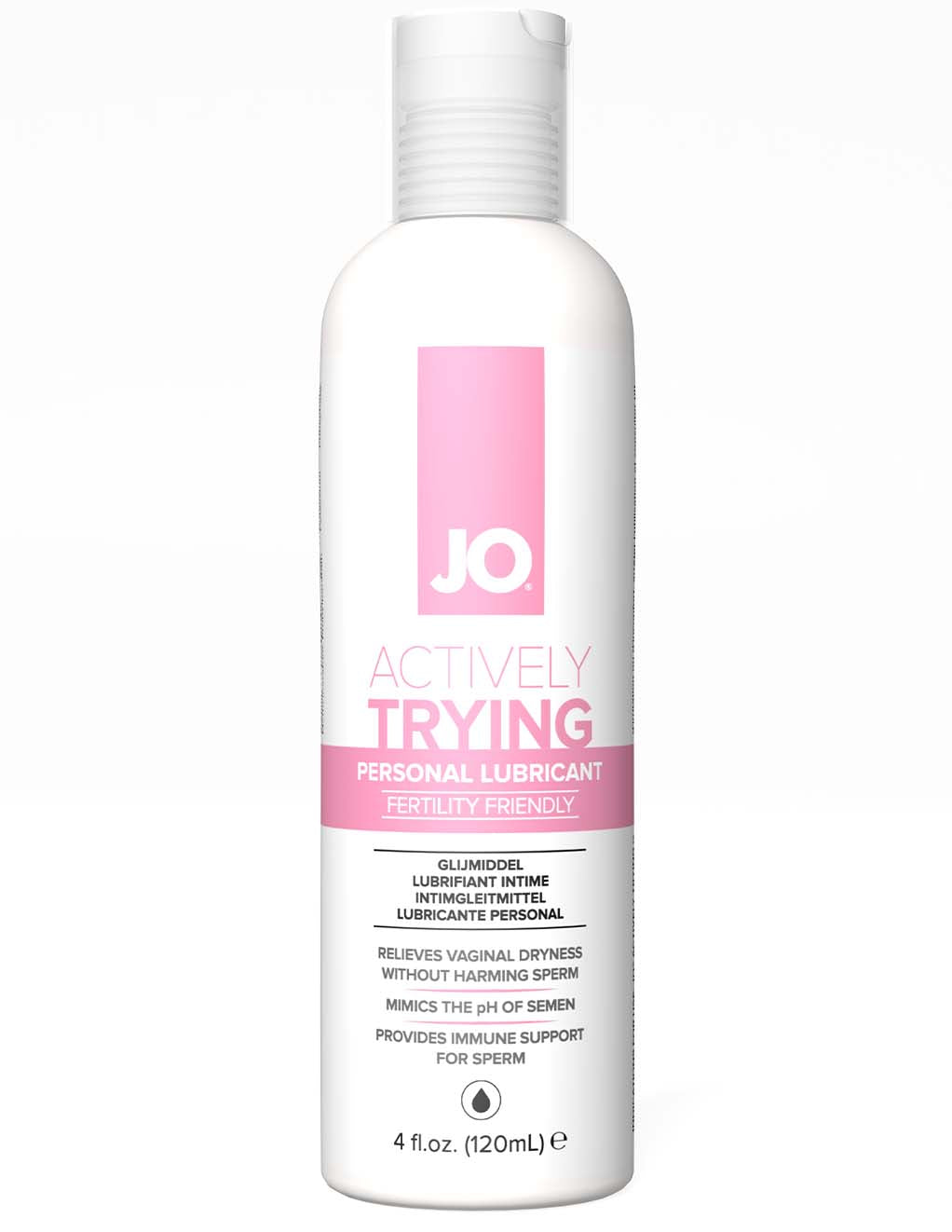 Jo Actively Trying Conception Lubricant
Actively Trying by Jo is a water based, fertility-friendly lubricant.  It was designed for conception relieving vaginal dryness and aids sperm in motility.  It relieves vaginal dryness, mimics the pH of semen and cervical mucus, and provides immune support for sperm. This is a perfect solution for couples who are trying to conceive. 
Arabinogalactan protects the sperm from exposure to foreign invaders.  It uses Potassium Phosphate and Sodium Phosphate to adjust the perfect pH.  Start with a small amount and reapply as desired.
Ingredients:  Water (Aqua), Propylene Glycol, Hydroxyethylcellulose, Fructose, Arabinogalactan, Sodium Phosphate, Salt, Potassium Phosphate, Methylparaben, Propylparaben.
Fructose: Mild lubricant, gentle preservative. 
Start with a dime sized amount
Reapply as desired
Wash off with water
Details
Water-based
Size: 4 fl.oz.
Brand: Jo