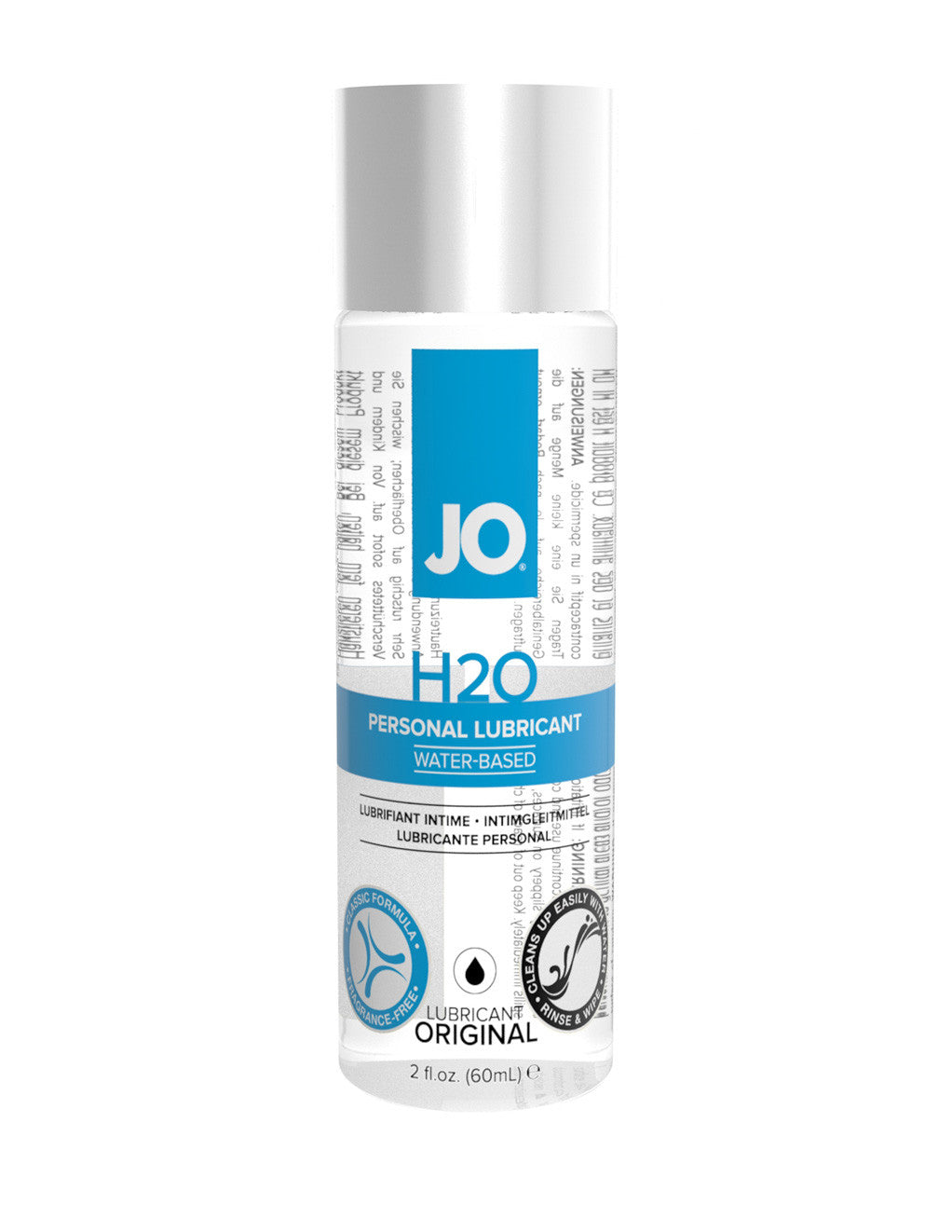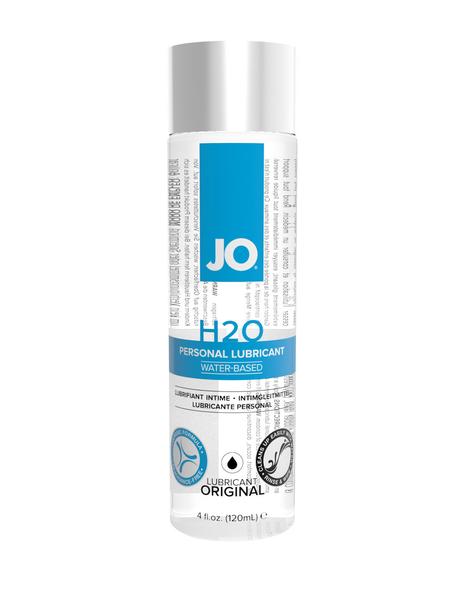 Jo H2O Original Water Based Lubricant
JO® H2O Original is a water based lubricant that can be used with partners or toys.  It is made with pure plant-based glycerin.  It has a natural viscosity that replicates natural lubrication.  It creates a comfortable glide and leaves no residue.  It is easy to wash off and does not feel tacky.  Start with a small amount and apply more as needed.
Ingredients: Glycerin, Water (Aqua), Cellulose Gum, Methylparaben, Propylparaben.
Apply to desired area. Wash away with water
Discontinue use if irritation or discomfort occurs
Keep away from direct sunlight
Store in a cool and dark place
Details
Size: 2oz, 4oz, 16oz
Brand name: System Jo
Model #: 40034 (2oz), 40035 (4oz), 40037 (16oz)