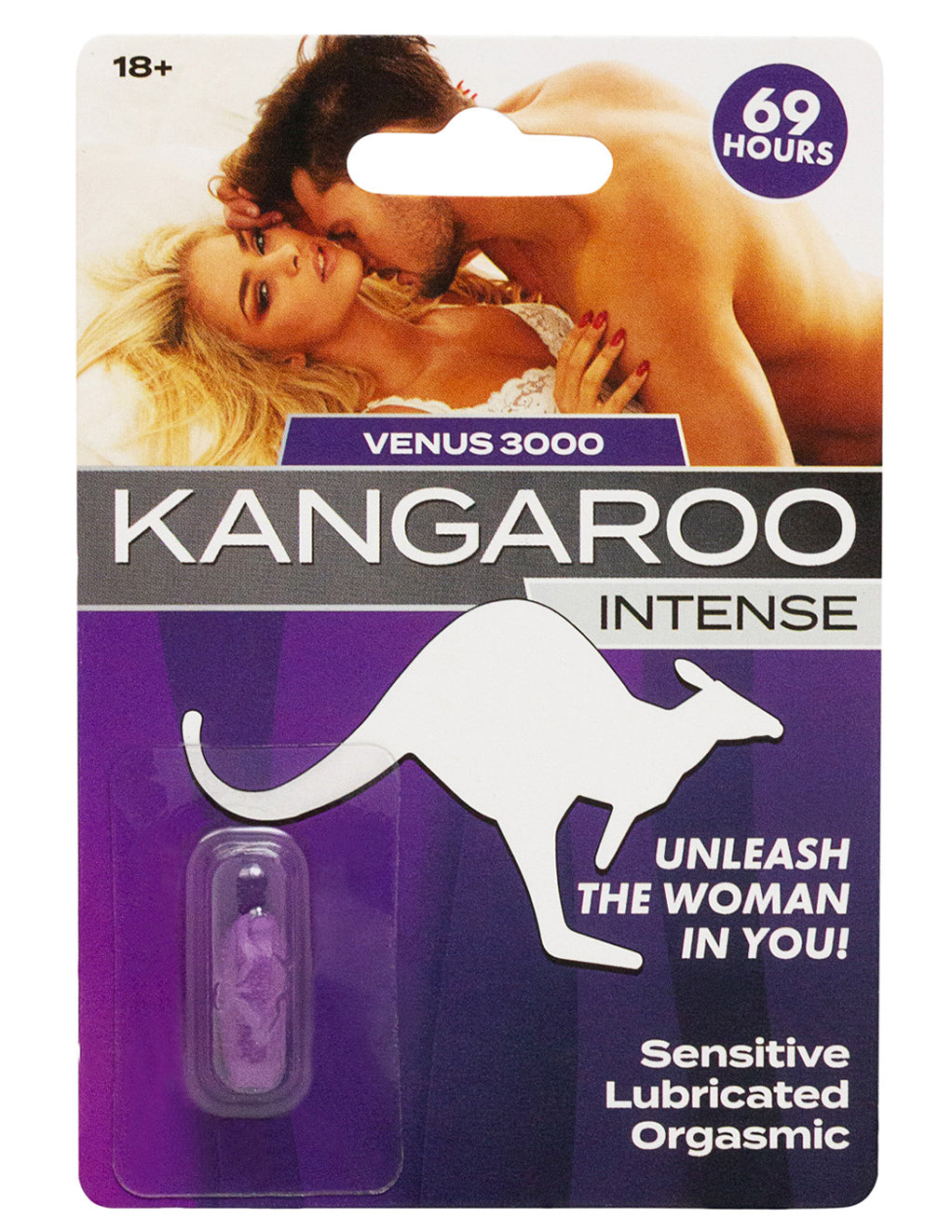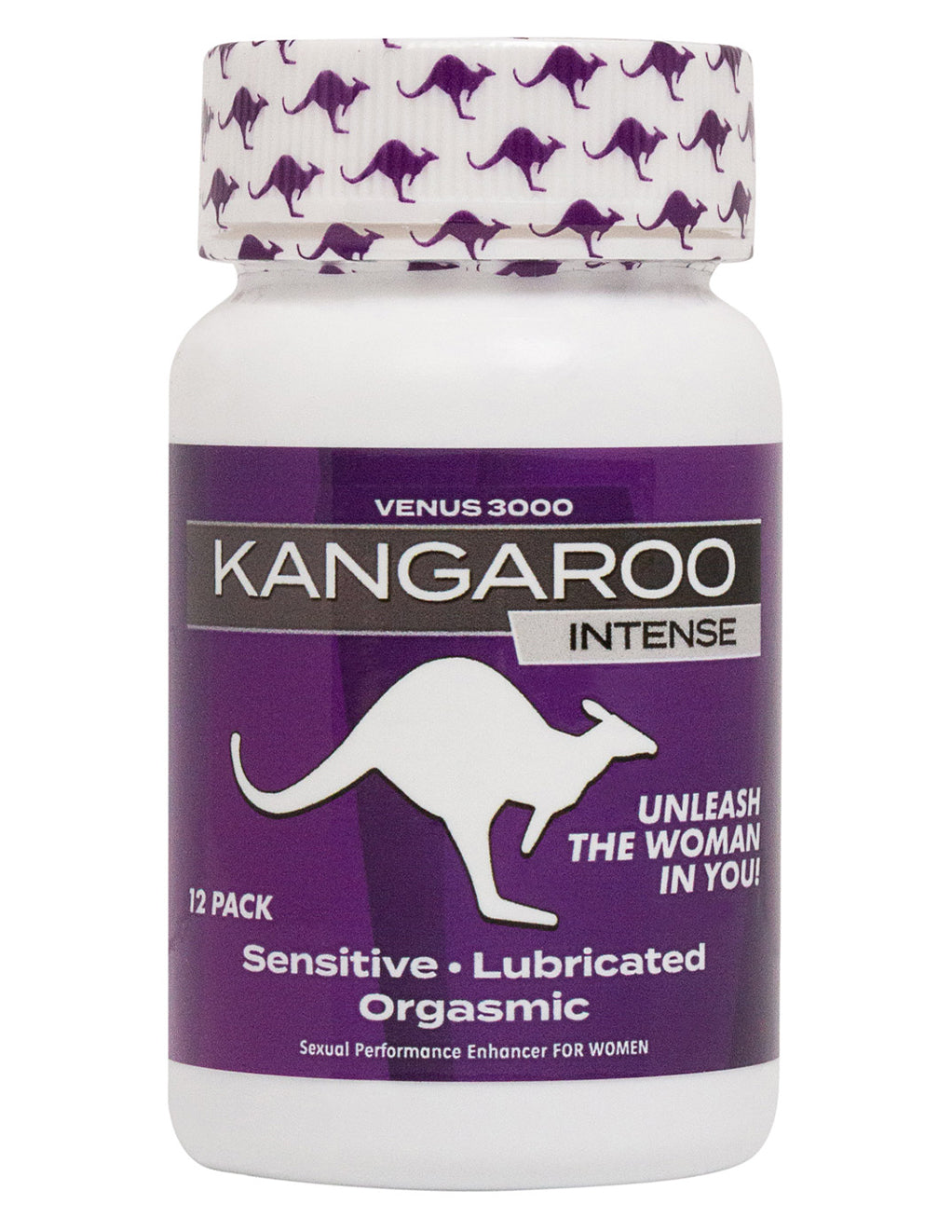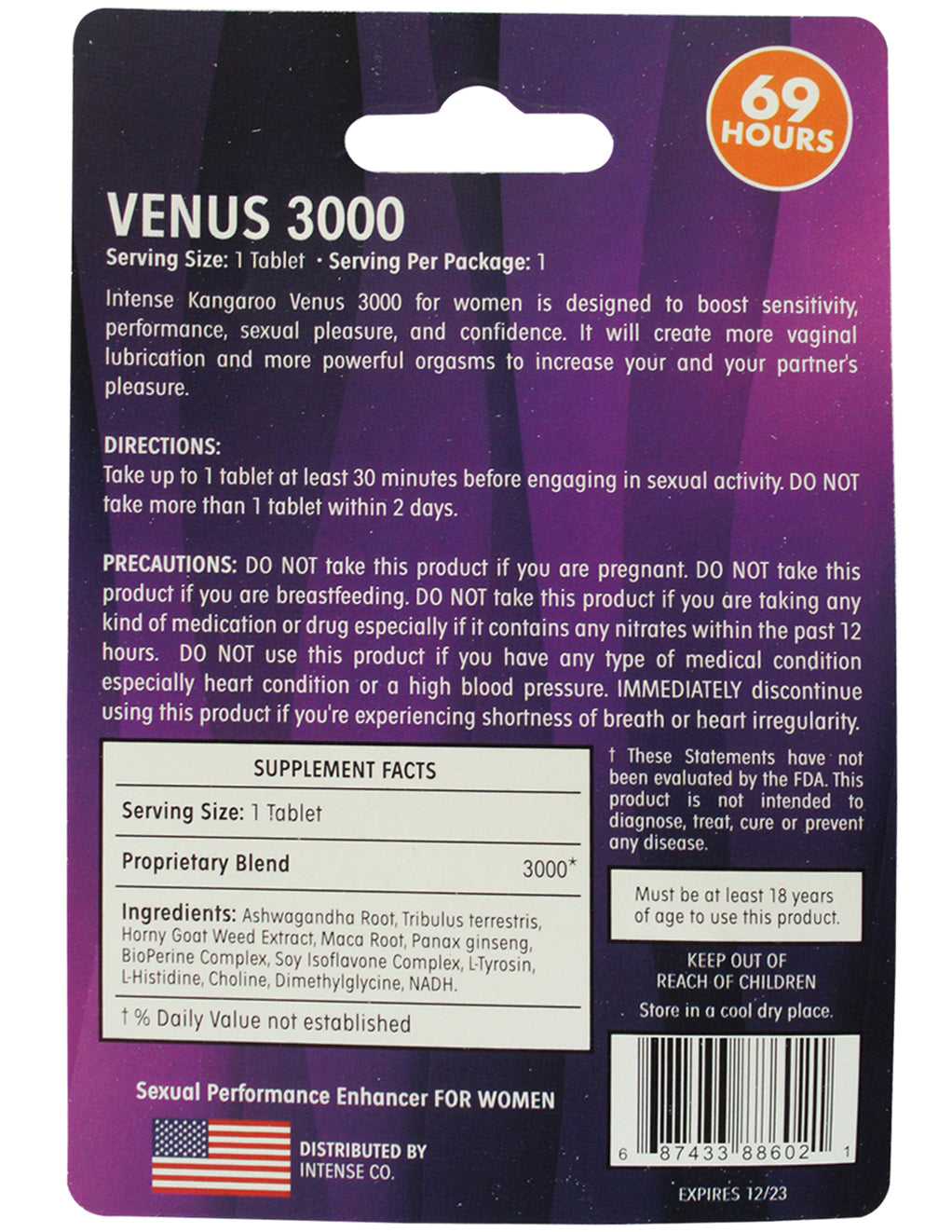 Kangaroo Violet Venus 3000
Amplify your orgasms with the Violet Venus 3000 by Kangaroo.  This sexual enhancement supplement boosts your libido and lubrication.  It increases sensitivity to the nipples and clitoris.  It lasts for up to 69 hours!  You can maximize your orgasms and performance with Violet Venus 3000.
Take this pill 30 minutes prior to sex or masturbation.  
Serving Size: 1 Tablet
Proprietary Blend: 3000
Ingredients: Ashwagandha Root, Tribulus Terrestris, Horny Goat Weed Extract, Maca Root, Panax Ginseng, BioPerine Complex, Soy Isoflavone Complex, L-Tyrosin, L-Histidine, Choline, Dimethylglycine, NADH.
Precautions: Do not take this supplement if you are pregnant or breastfeeding. Do not take this supplement if you are taking medications or drugs, especially if it contains nitrates within the last 12 hours. Do not use this supplement if you have any type of medical conditions, especially a heart condition or high blood pressure.
Take sexual enhancement supplement 30 minutes prior to sex
Stay hydrated while taking this supplement
Details
Ingredients: Ashwagandha Root, Tribulus Terrestris, Horny Goat Weed Extract, Maca Root, Panax Ginseng, BioPerine Complex, Soy Isoflavone Complex, L-Tyrosin, L-Histidine, Choline, Dimethylglycine, NADH.
Size: 1 Count, 12 Count
Brand: Kangaroo
Model #: KG-V (1CT), KG-V-BOT1 (12CT)