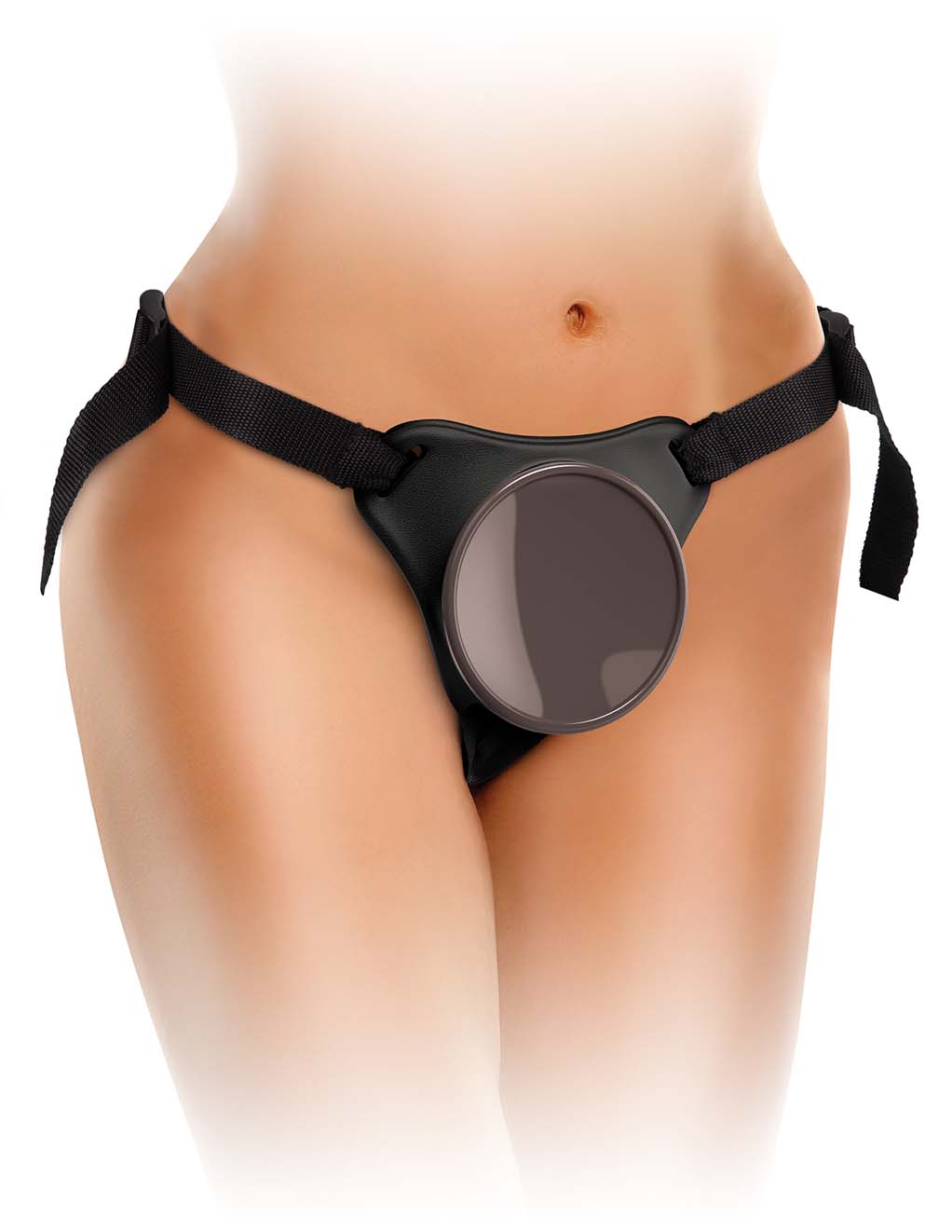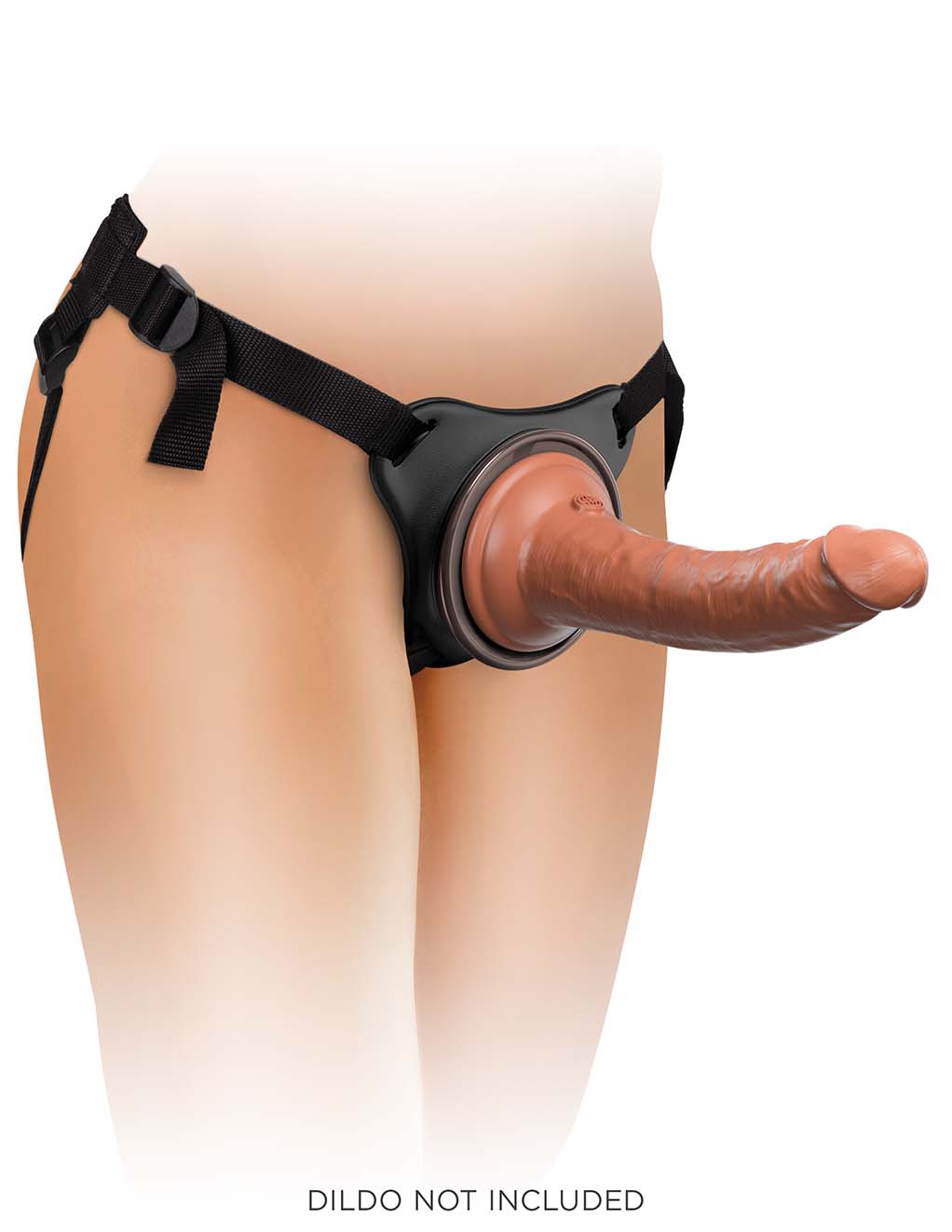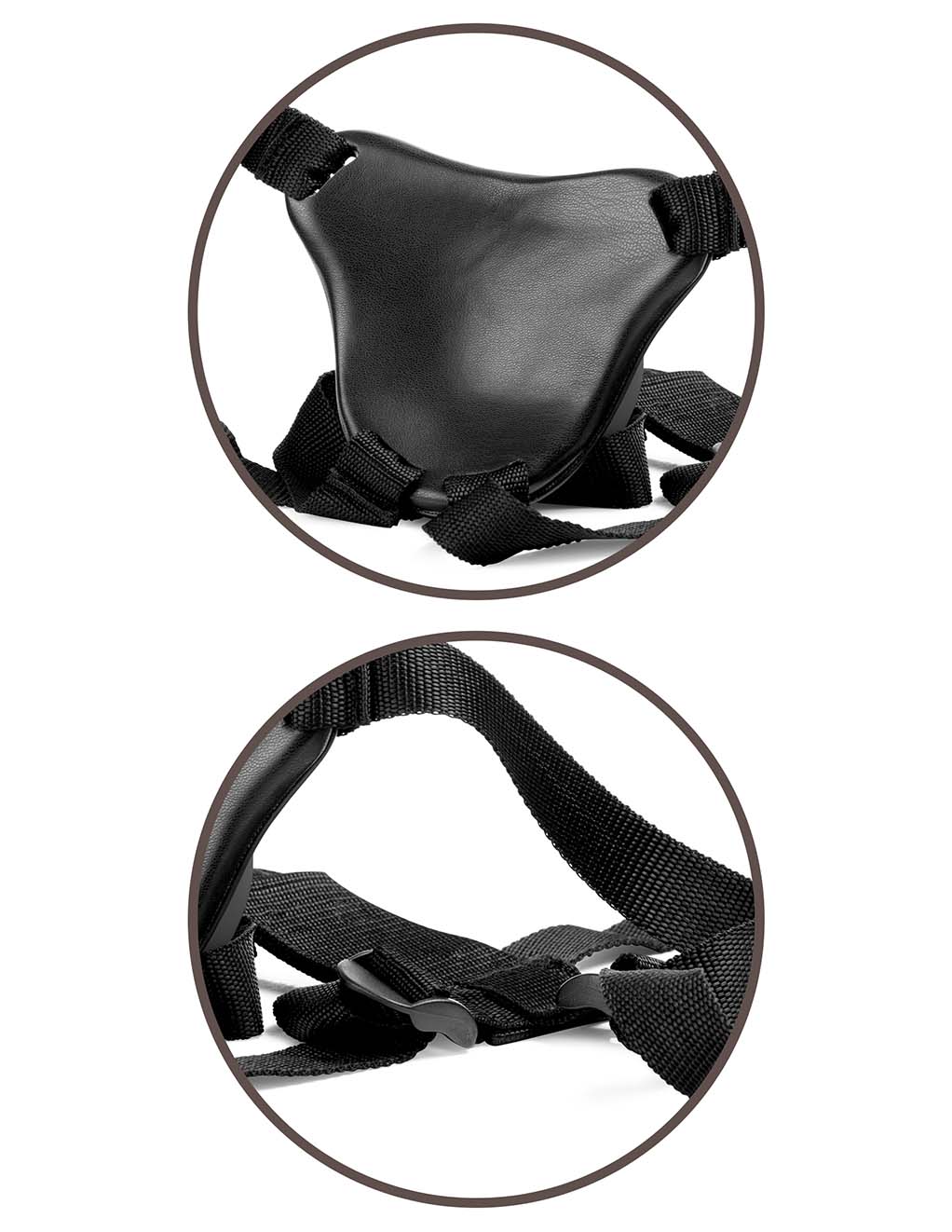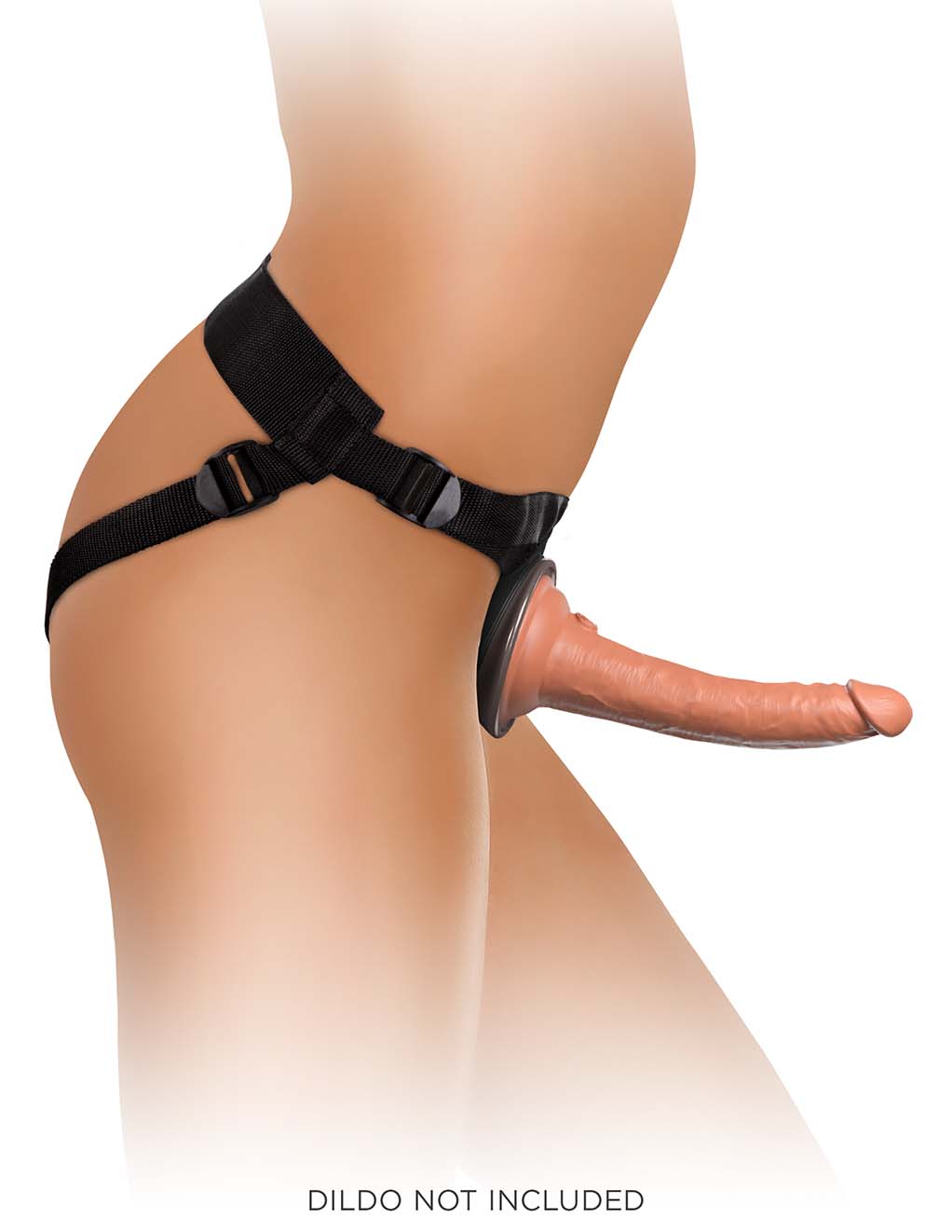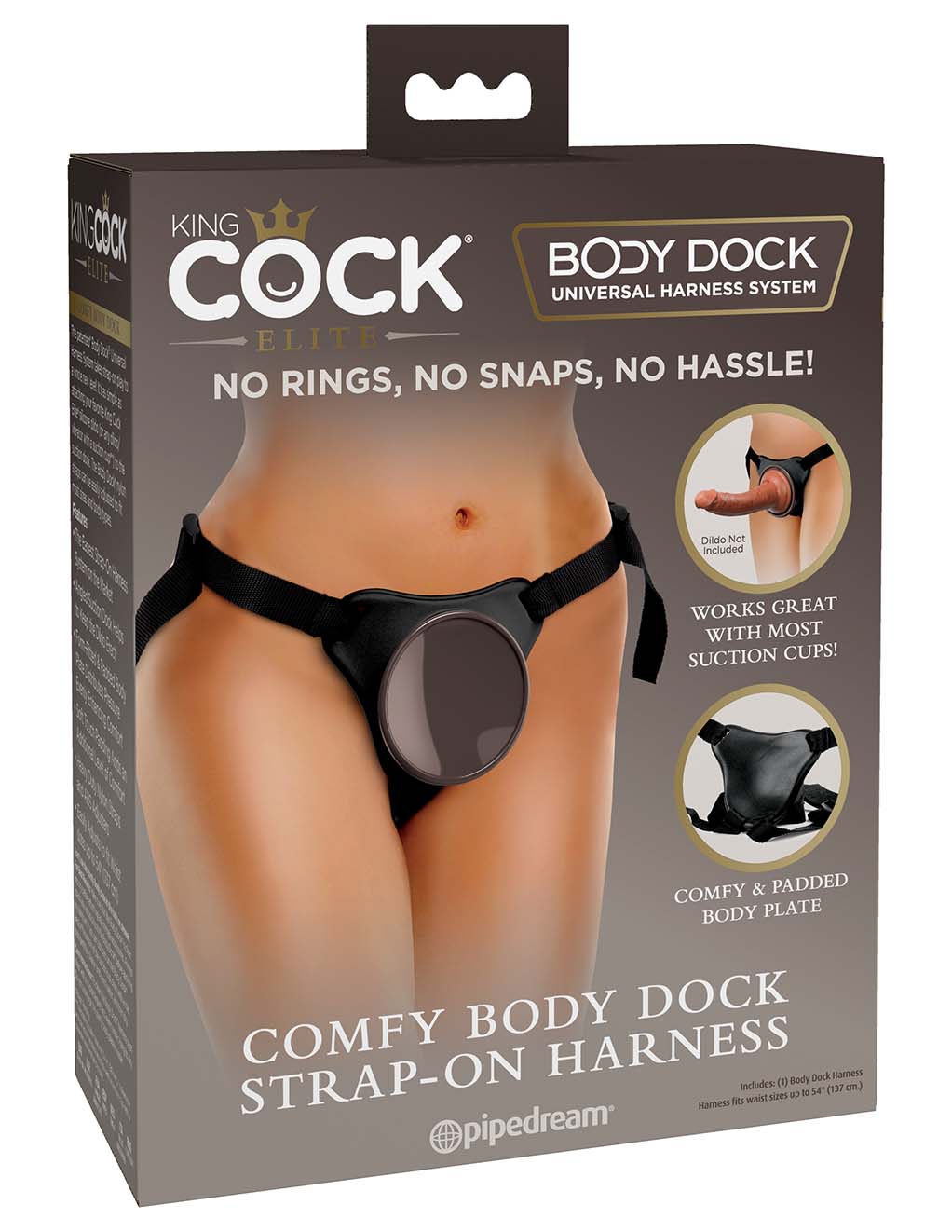 King Cock Elite Comfy Body Dock Harness
Padded for comfort and ready dock your socks off is the King Cock Elite Comfy Body Dock Harness. This body harness is easy to use and ready all the positions the night may bring. The nylon straps customize to your desired fit allowing up to a 54 inch waist. The center dock allows for your suction cup dildo to be easily attached. No strings or rings are required. Just be sure that the center dock is completely clean and dried off for best results. The concave surface is for the suction cup to get the best amount of resistance for a strong hold to withstand all your many positions. Below the dock is a padded and comfortable base which absorbs the shock of every powerful thrust. 
This item has a 90 day manufacturer's warranty. Click here to view.
Handwash or delicates cycle in a delicates bag
Hang or lay flat to dry
Wash Dock in warm water with toy cleaner
Details
Color: Black
Material: Nylon, Plastic
Size: Fits up to a 54" waist, 3.4" width
Brand: King Cock Elite
Model #: BD10229