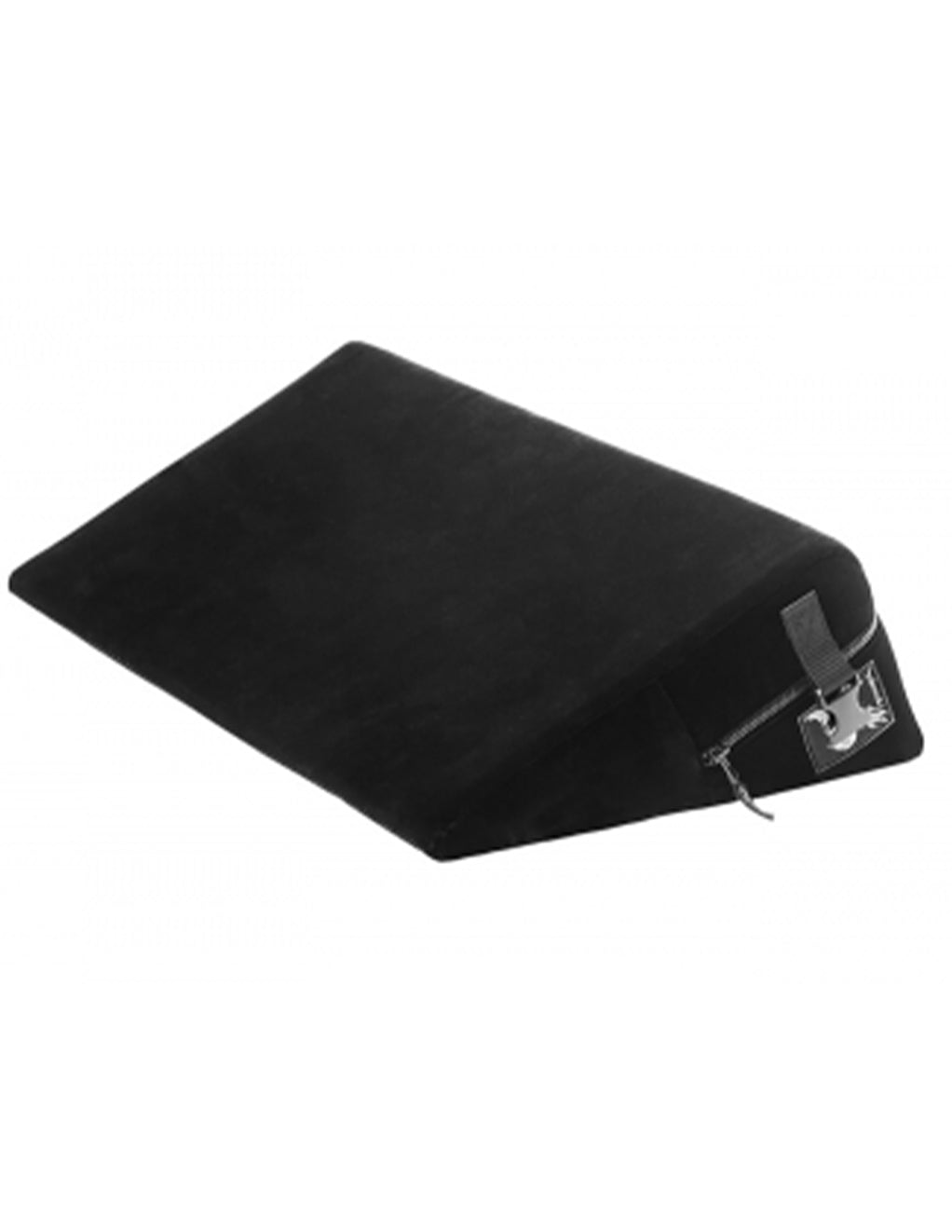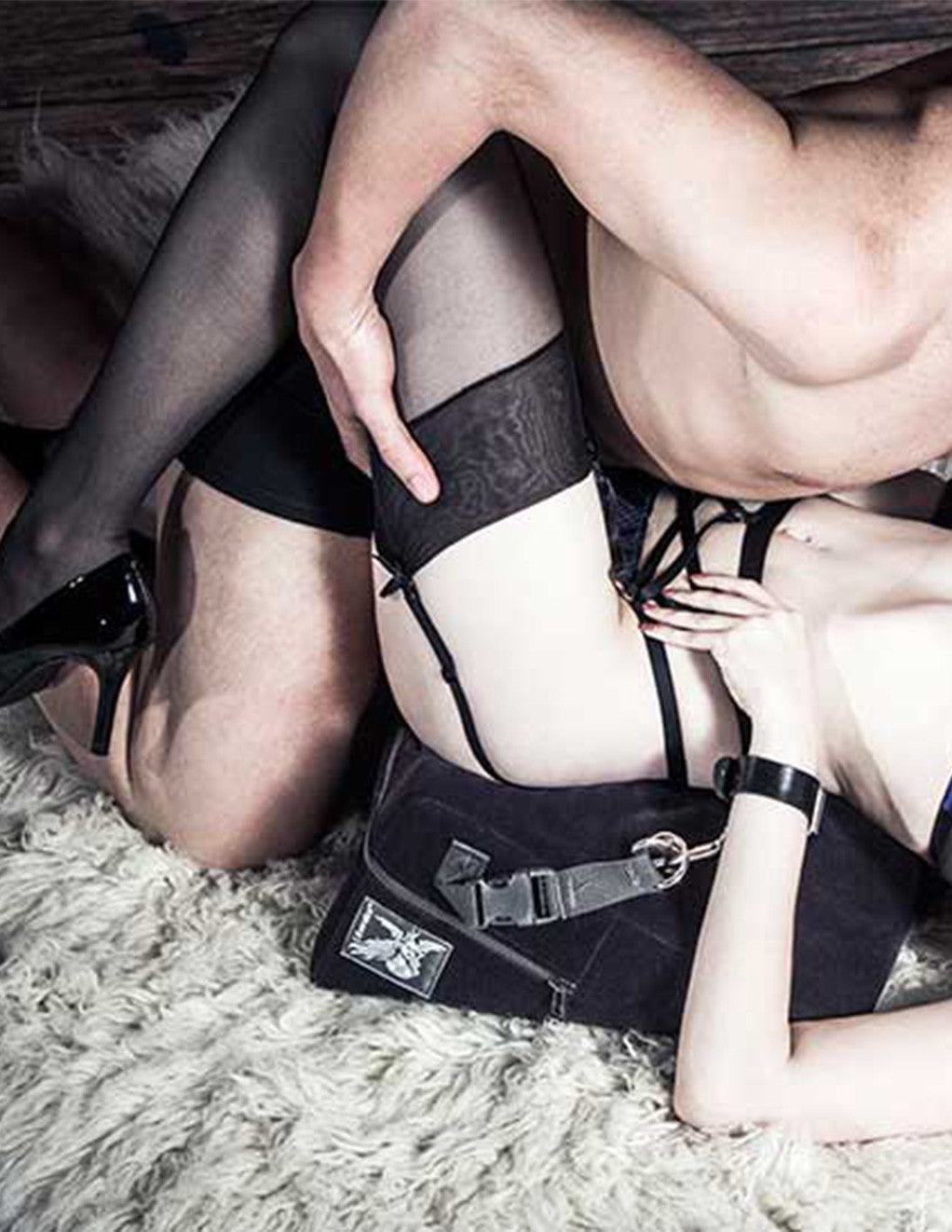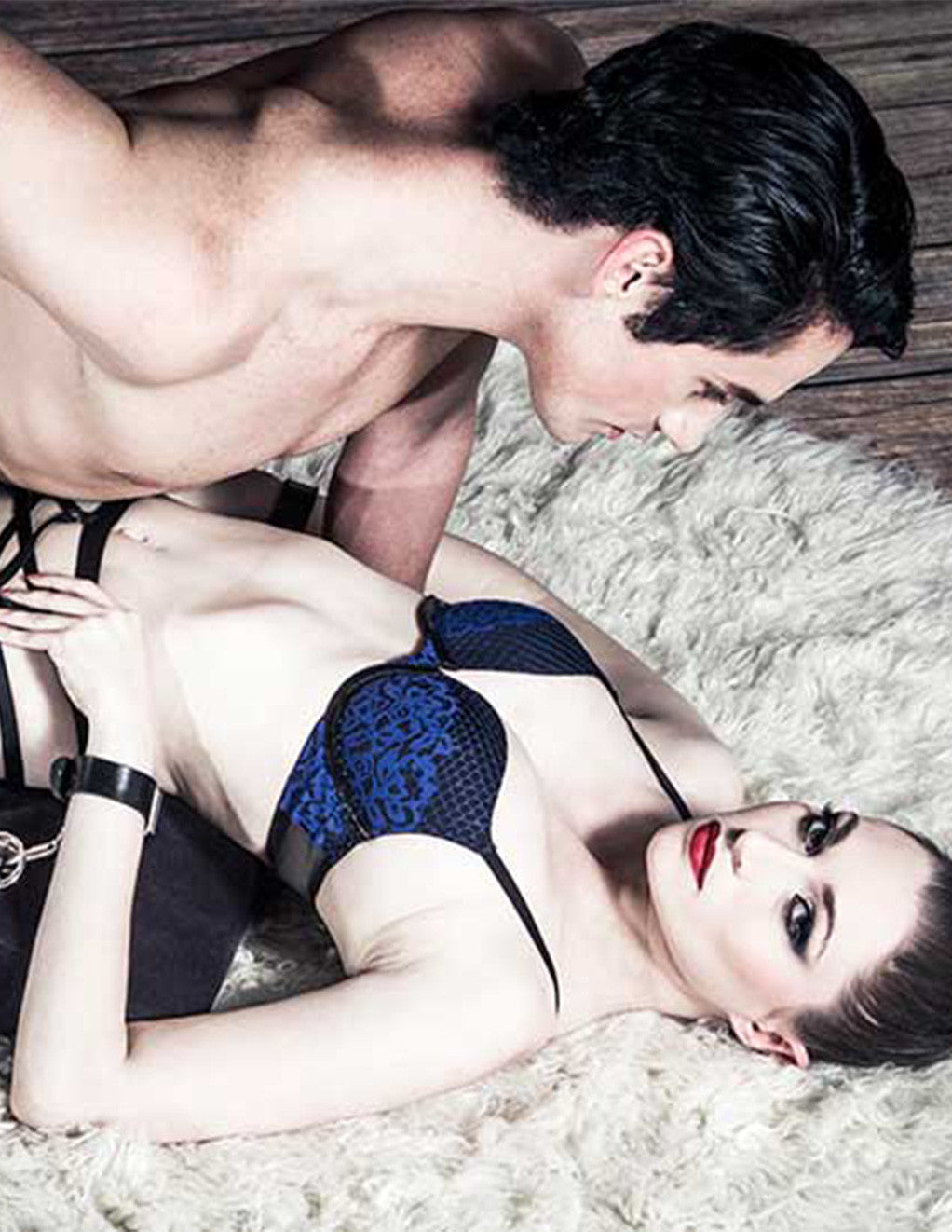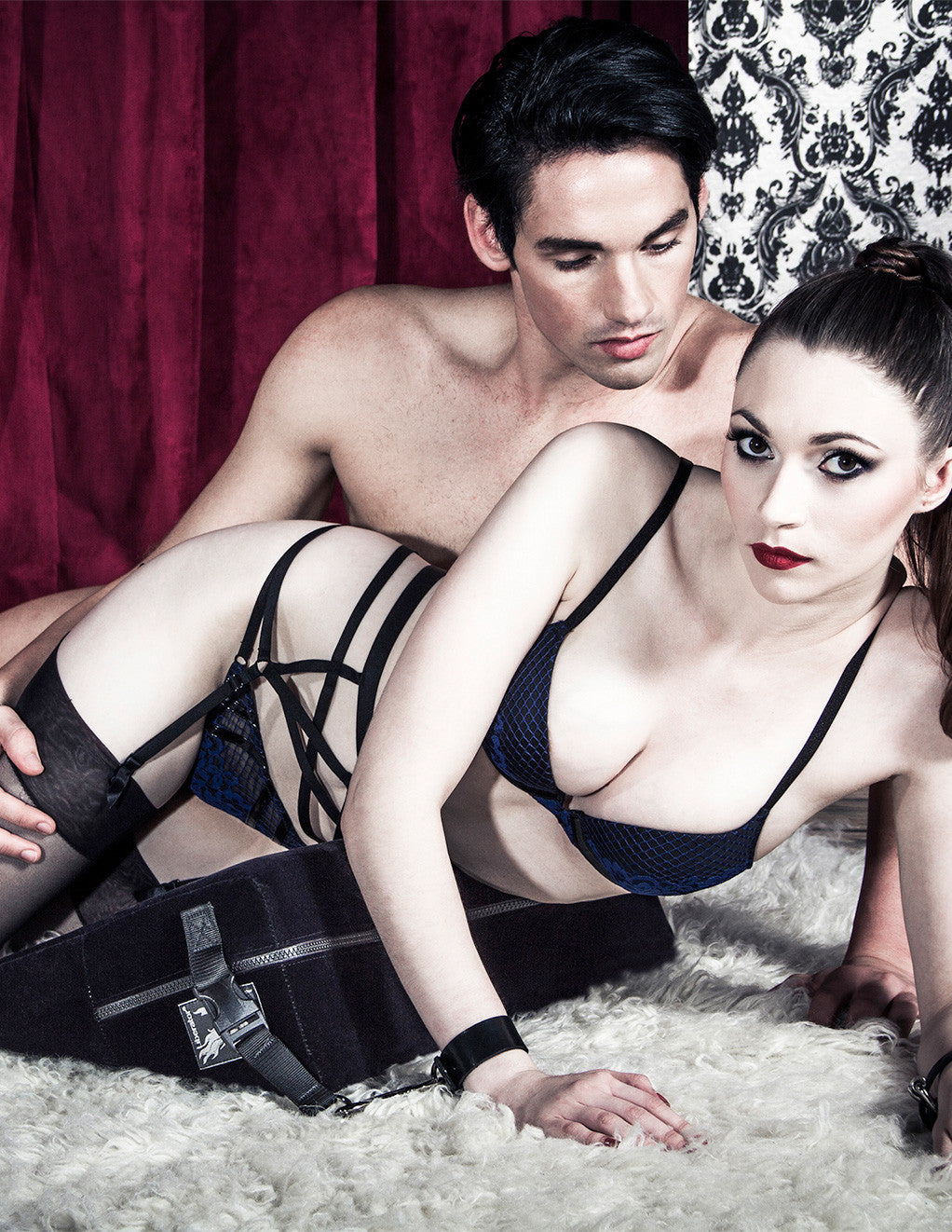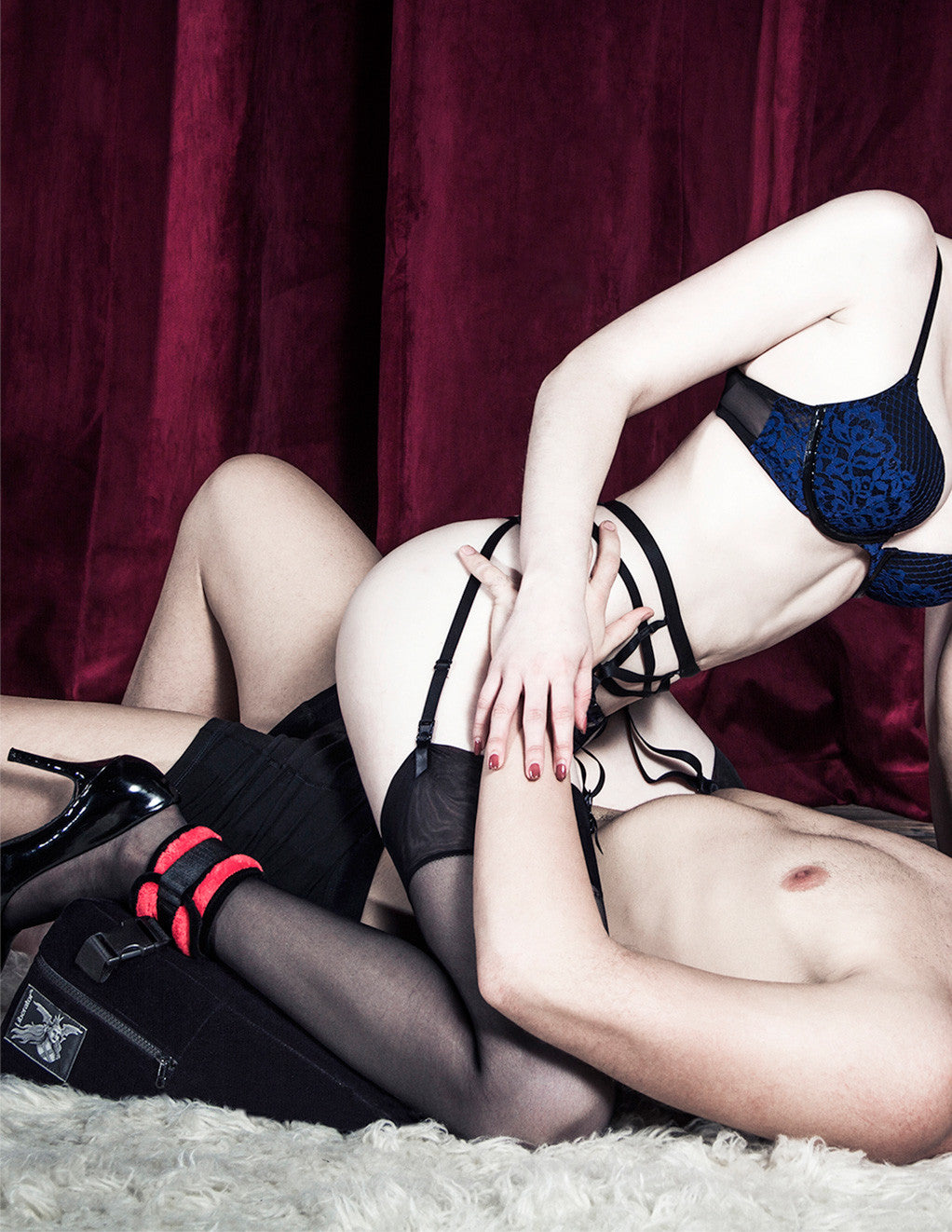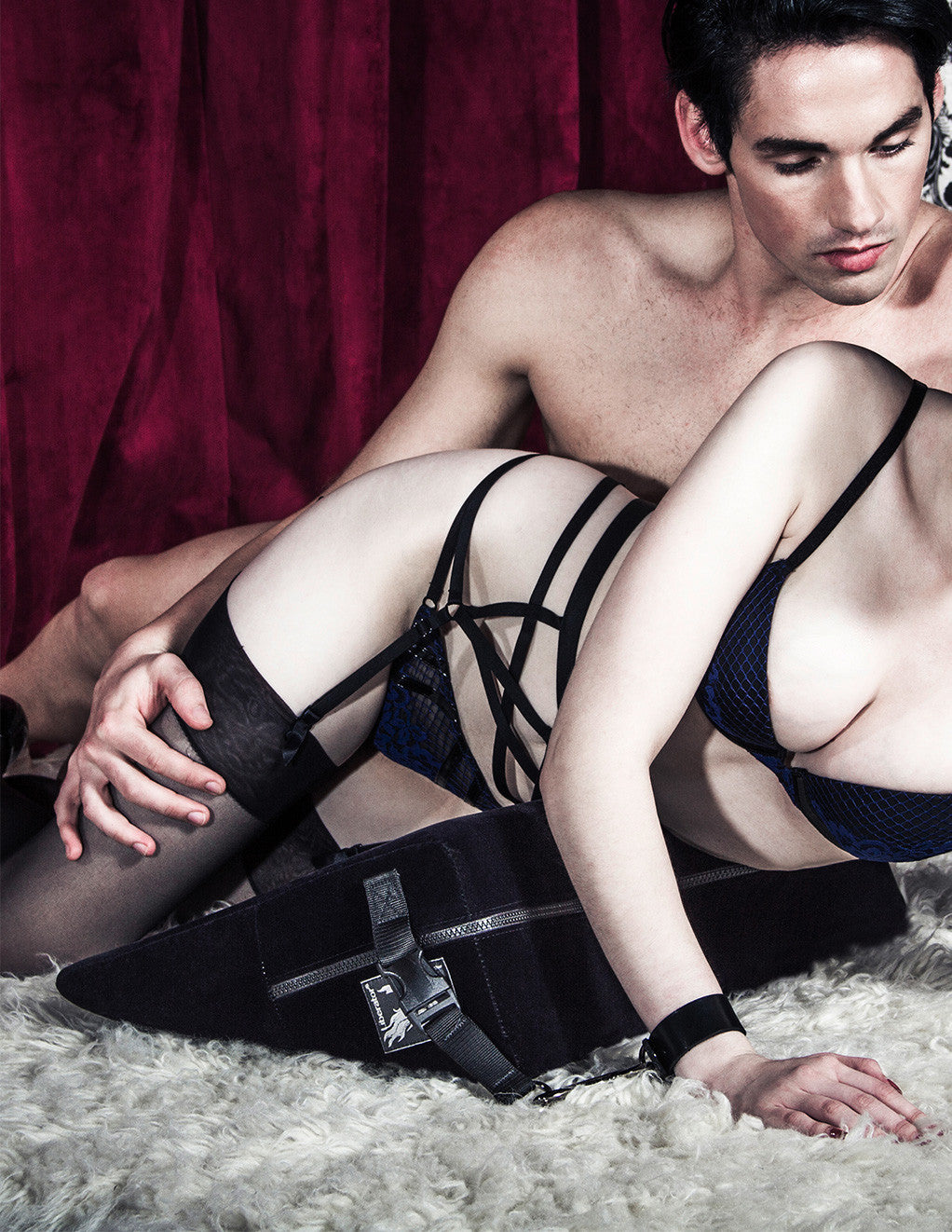 Liberator Black Label Wedge Position Aid
The Black Label Wedge by Liberator* is a bondage-inspired sex position aid.   This wedge gives you the lift you need to explore long sessions of oral or deep penetration.  What makes the Black Label Wedge different from other liberator wedges are its cuff connector points and this wedge only comes in the color black. 
Black Label Wedge is 24 inches long, 14 inches wide, and 7 inches tall.  This wedge is made of high-density foam material.  It is covered with soft, velvety microfiber material and has a moisture resistant polyester inner lining.  2 connector points can be located on either side of the Wedge.  Attach your favorite ankle or wrist cuffs to these connector points.  The cover is removable and machine washable.

This black wedge not only gives way to arousing positions but also allows you to tie down your partner.  Connect your favorite wrist or ankle cuffs to the connector points.  Restrain your lover in any position you desire.  You can tease them for long sessions and give them the release they've been working for.  Pair your restraint cuffs with a blindfold and a flogger to heighten the excitement.

The wedge elevates the hips, legs, or neck to relieve stress off the joints and wrists.  It gives more access to deeper penetration or comfortable positioning for missionary or oral sex.  The wedge was designed for hard pelvic thrusts.
The Black Label Wedge can used with the Liberator Wedge Ramp for more positions.
*Handcuffs sold separately. 
Cover is removable and machine-washable
Position guide included
Details
Color: Black
Material: High-density Foam, Microfiber
Measurement in inches: 14L x 24W x 7H
Brand: Liberator
Model #: 845628077658