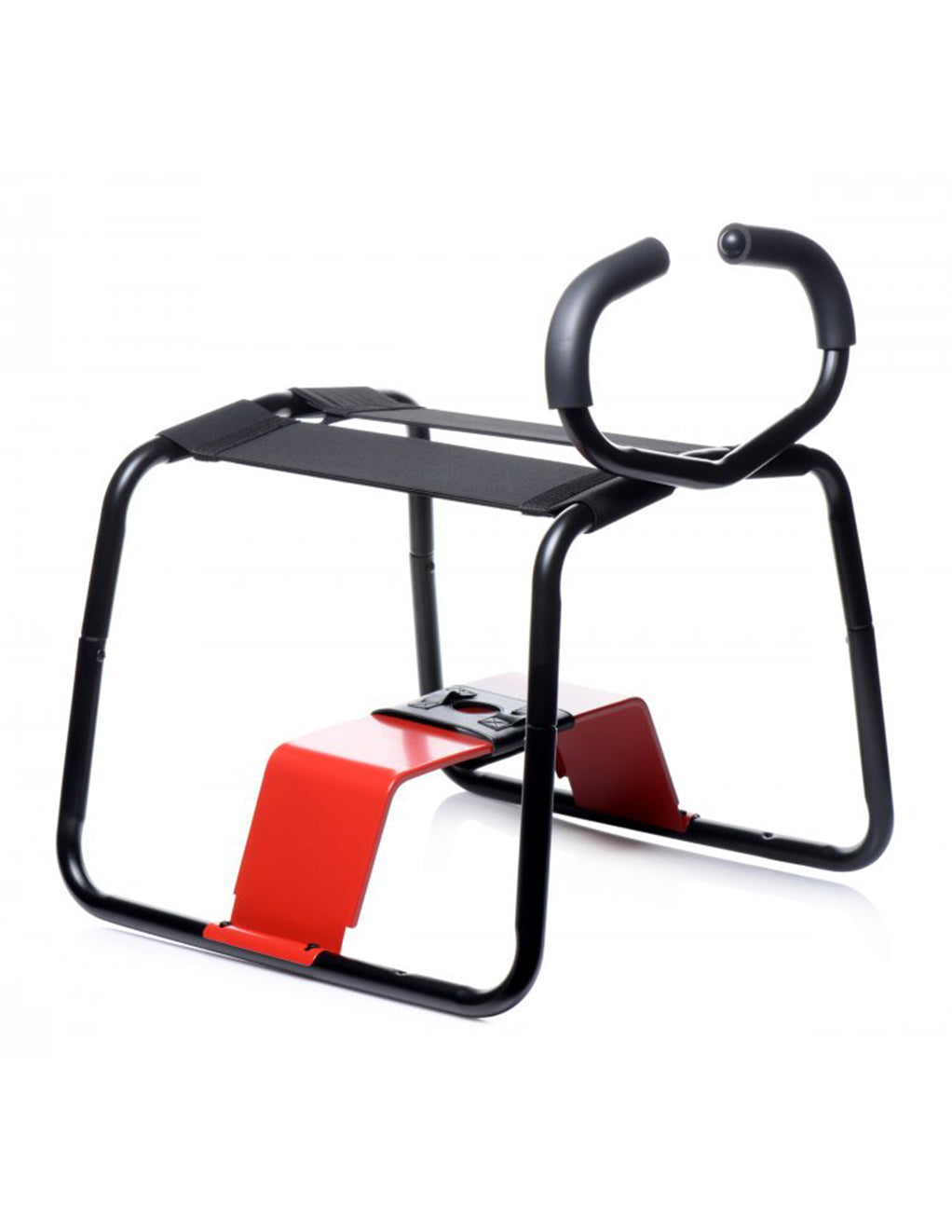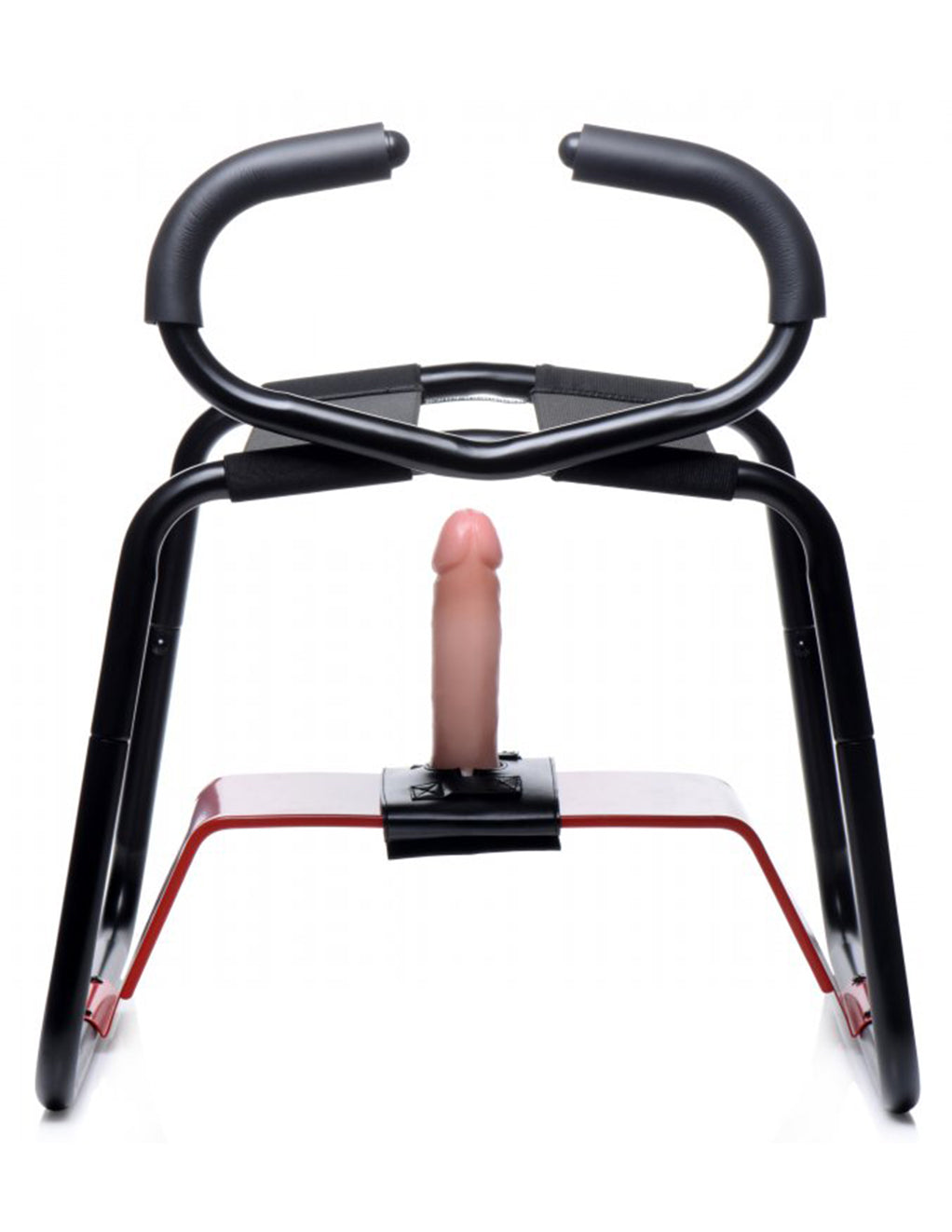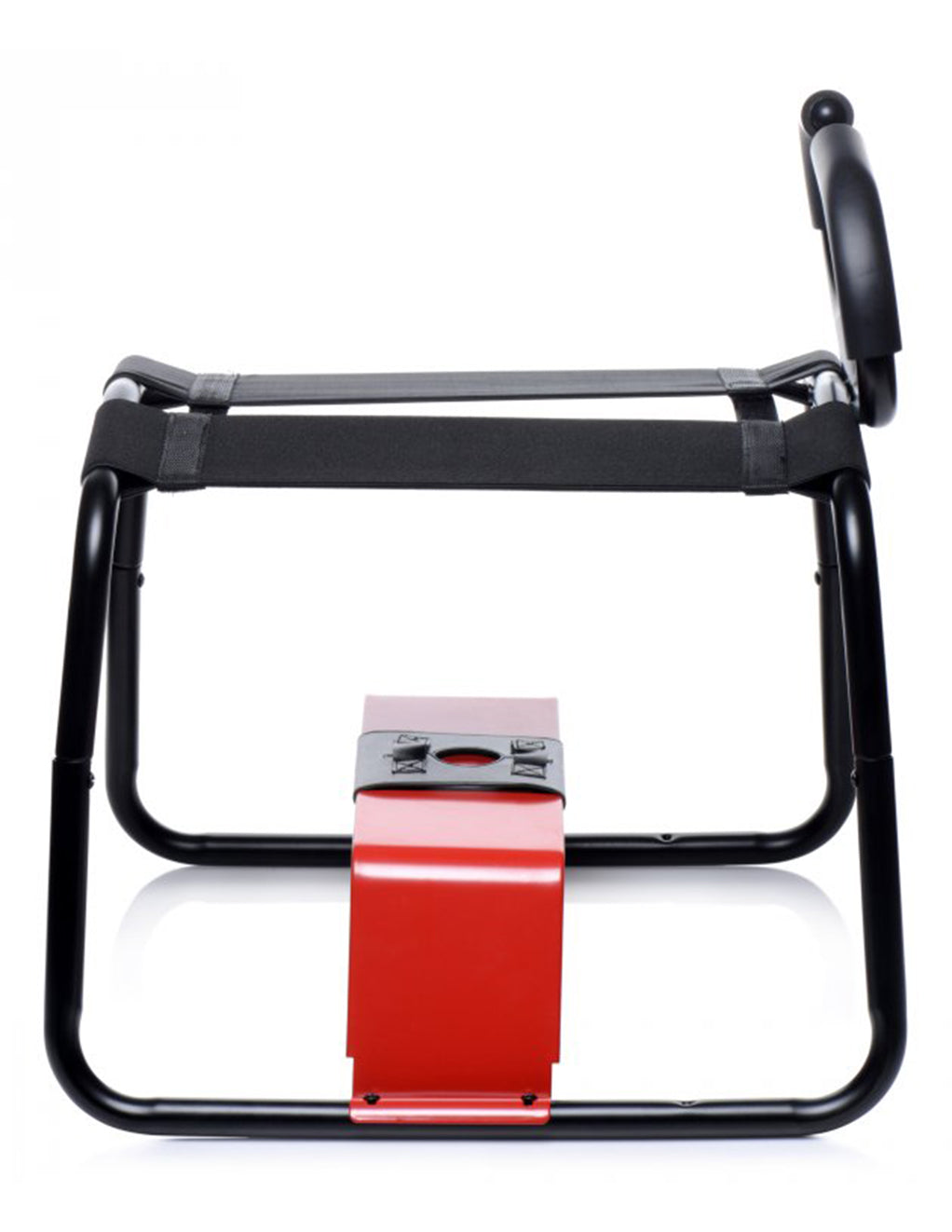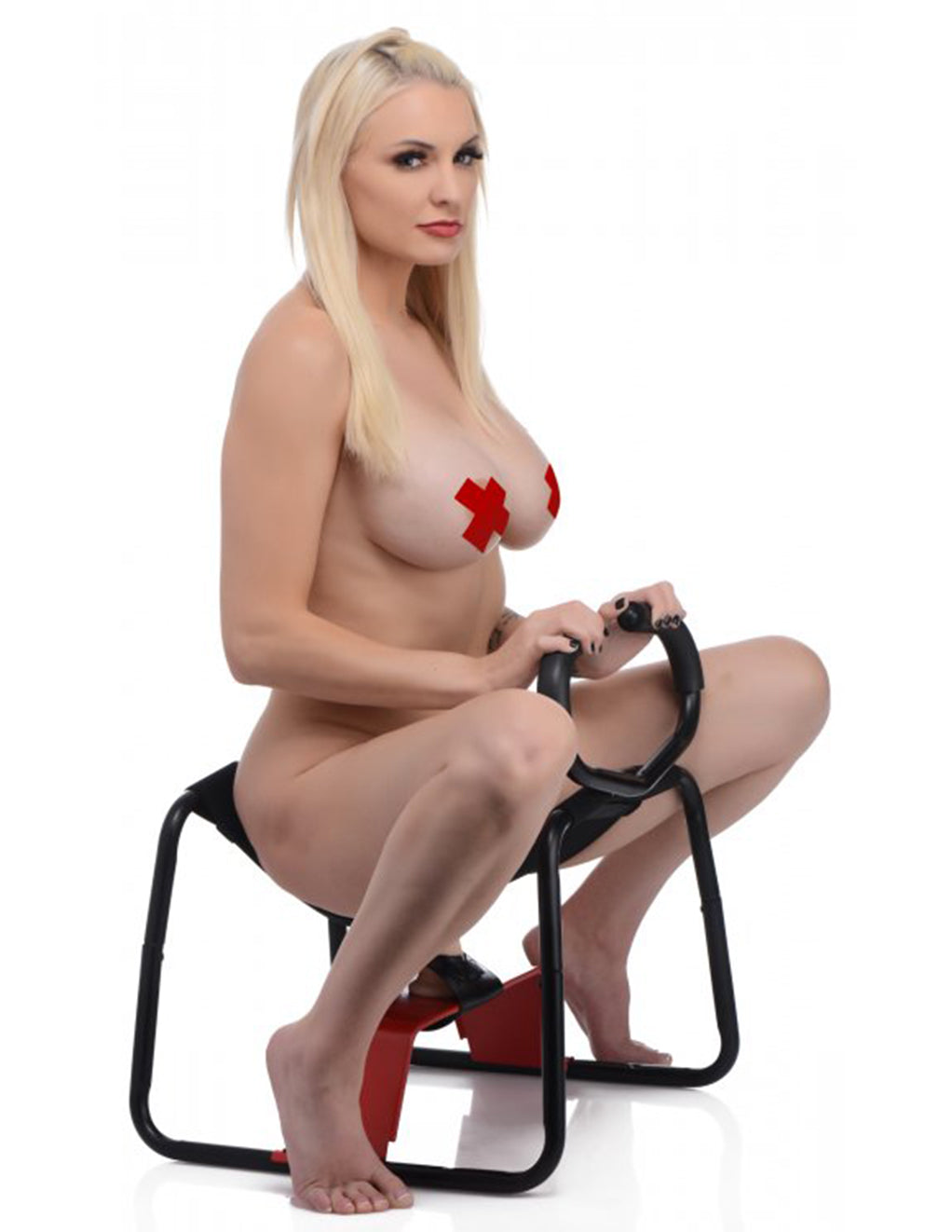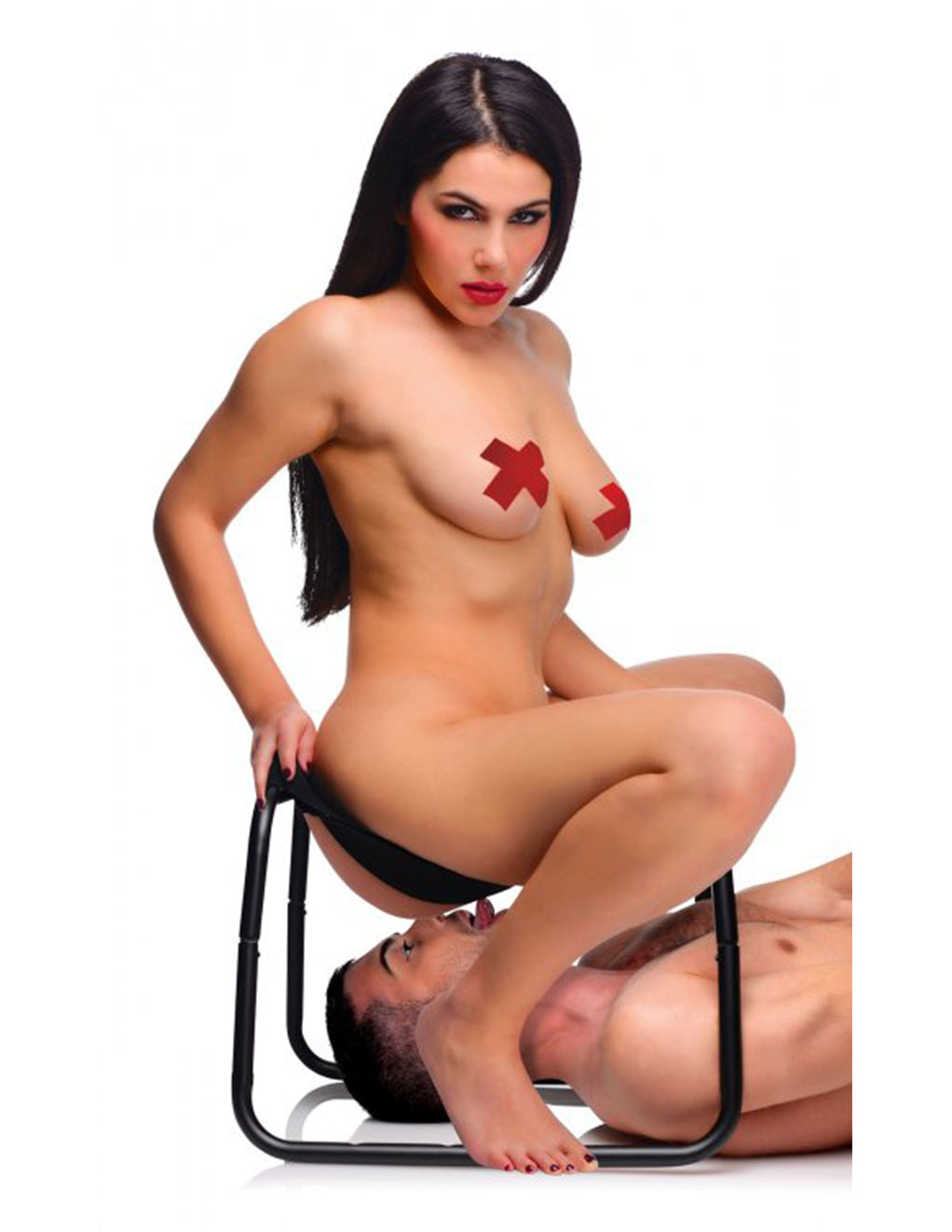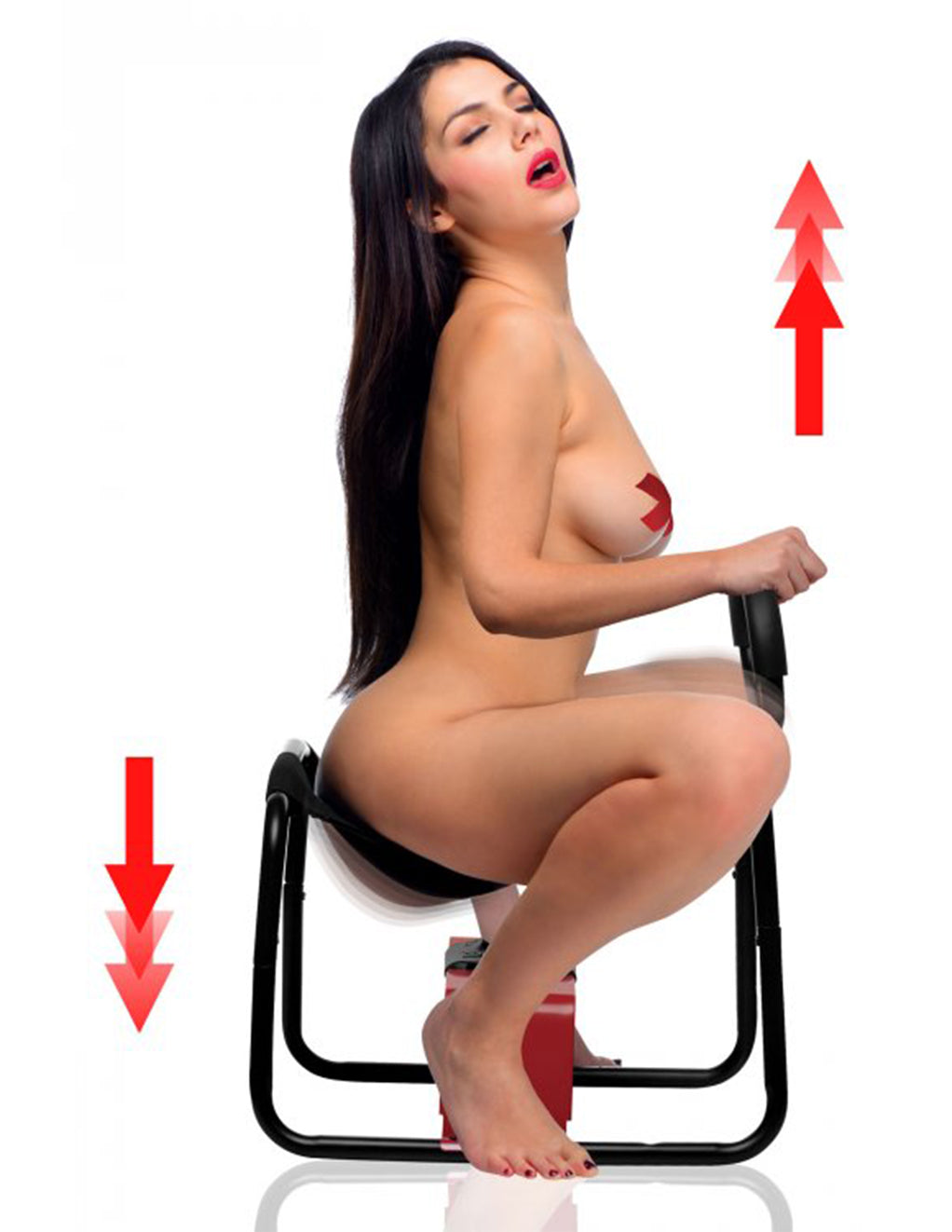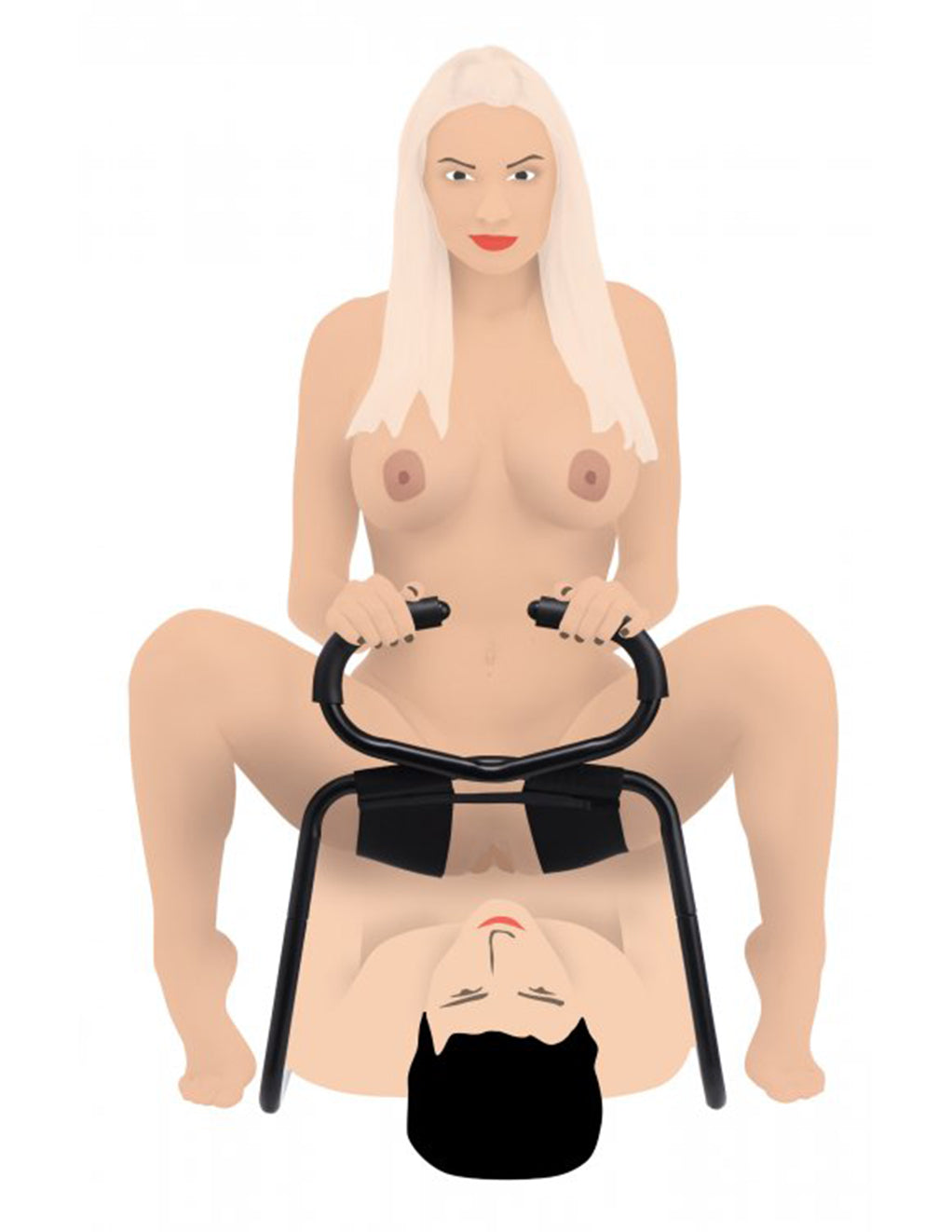 This Bangin Bench with Handles by Love Botz is perfect for face sitting or riding your favorite dildo.  It is 19.4 inches long, 19.3 inches wide, and 15 inches tall.  It is made of metal, Polyurethane leather, velcro, and elastic. 
The handle bar gives you stability while using this bench.  The elastic straps help bring you back in position.  Grind, squat, and angle yourself into any position. 
The durable steel design holds up your weight and angles you perfectly against your target.  The included raiser bar can accommodate any dildo of your choosing.  Explore different positions and love making methods with your lover from face sitting to watching your partner get off.  
Strap on your favorite dildo to the base of the bench.  As you sit on it, the elastic bands helps you bounce up and down your favorite toy.  This chair is perfect for face sitting.  Ride your partner's face effortlessly as you bounce up and down while holding on to the handle bars. 
*Dildo sold separately.

Wipe down with damp cloth
Details
Color: Black
Material: Metal, Elastic, PU Leather, Velcro
Size: 19.4 x 19.3 x 15 inches, 21 inch handle bars
Brand: Love Botz
Model #: AG671