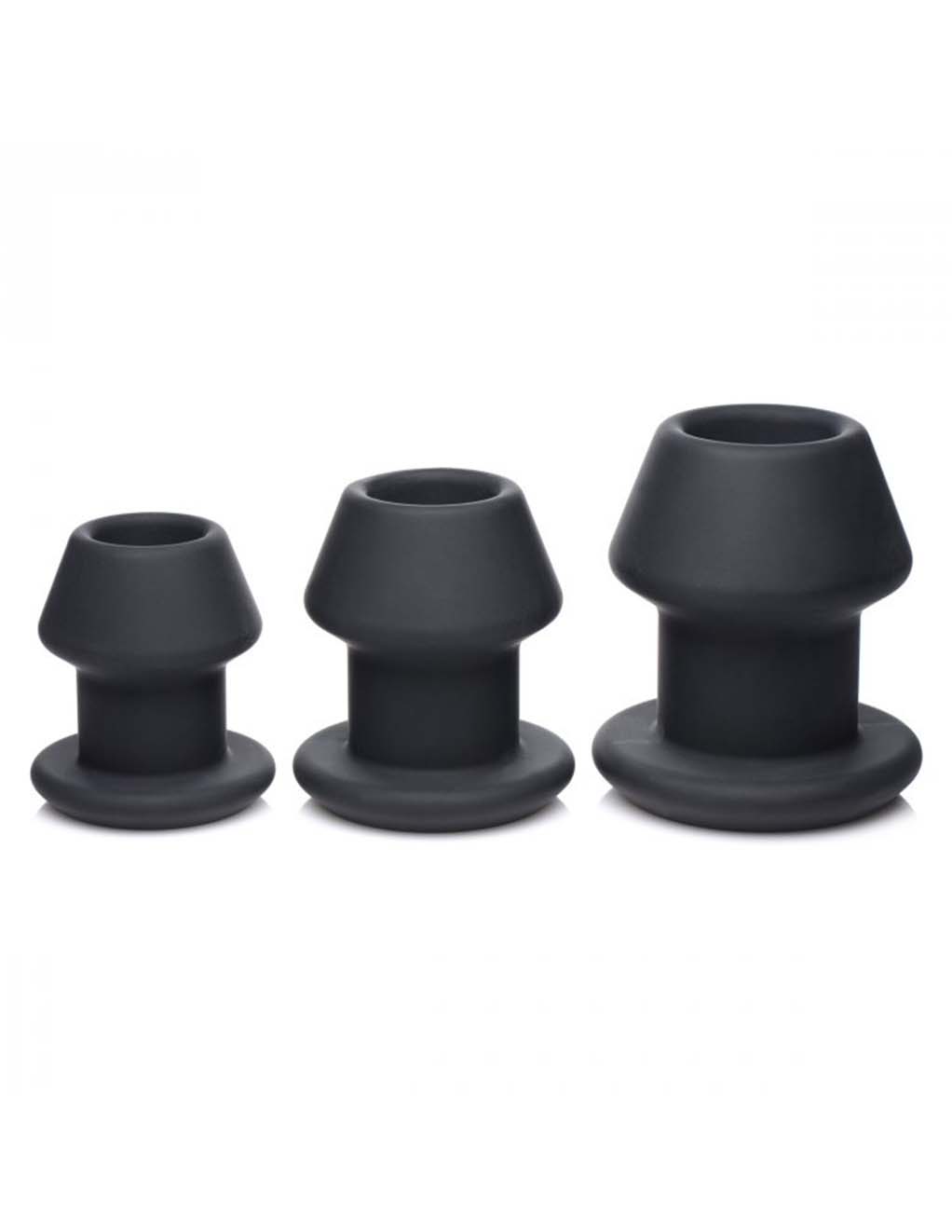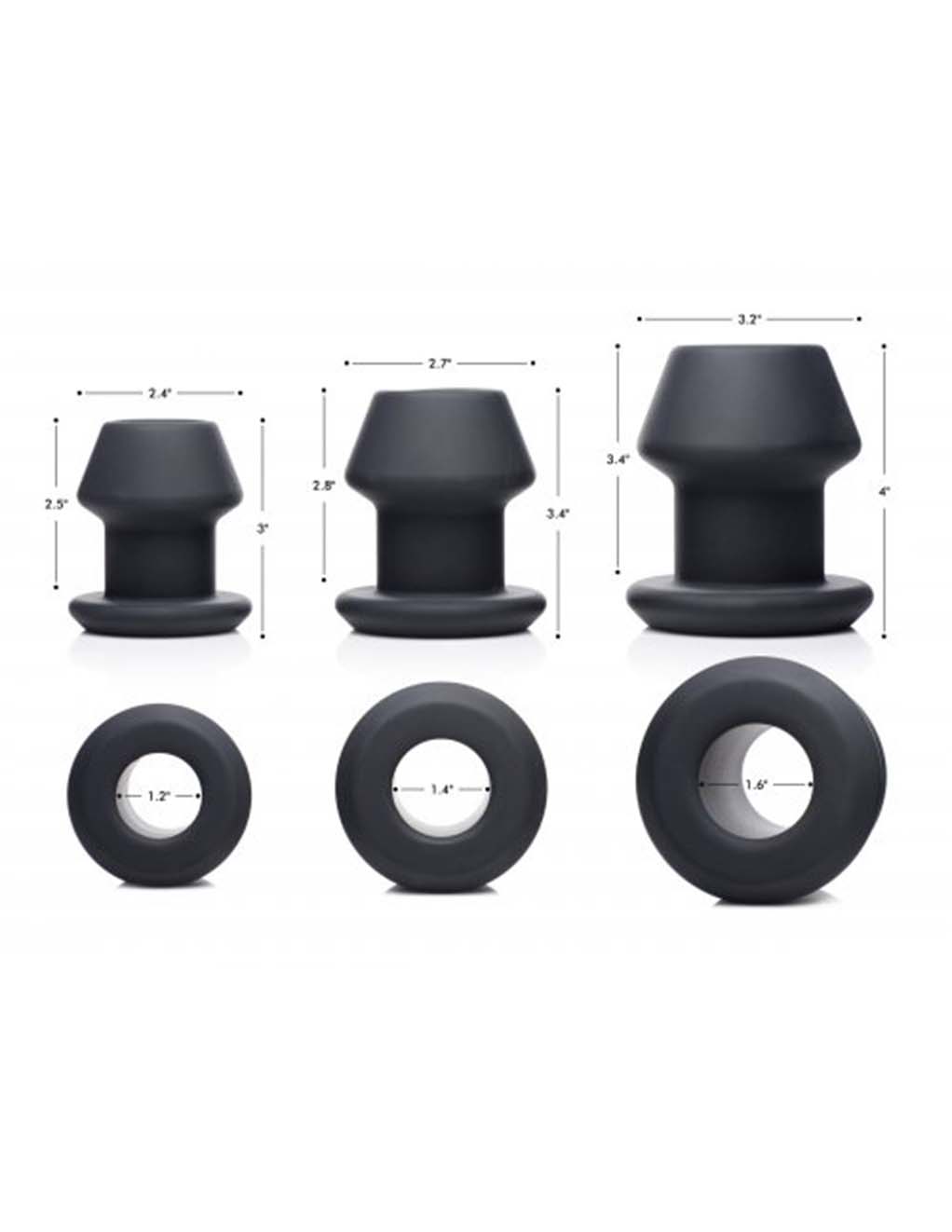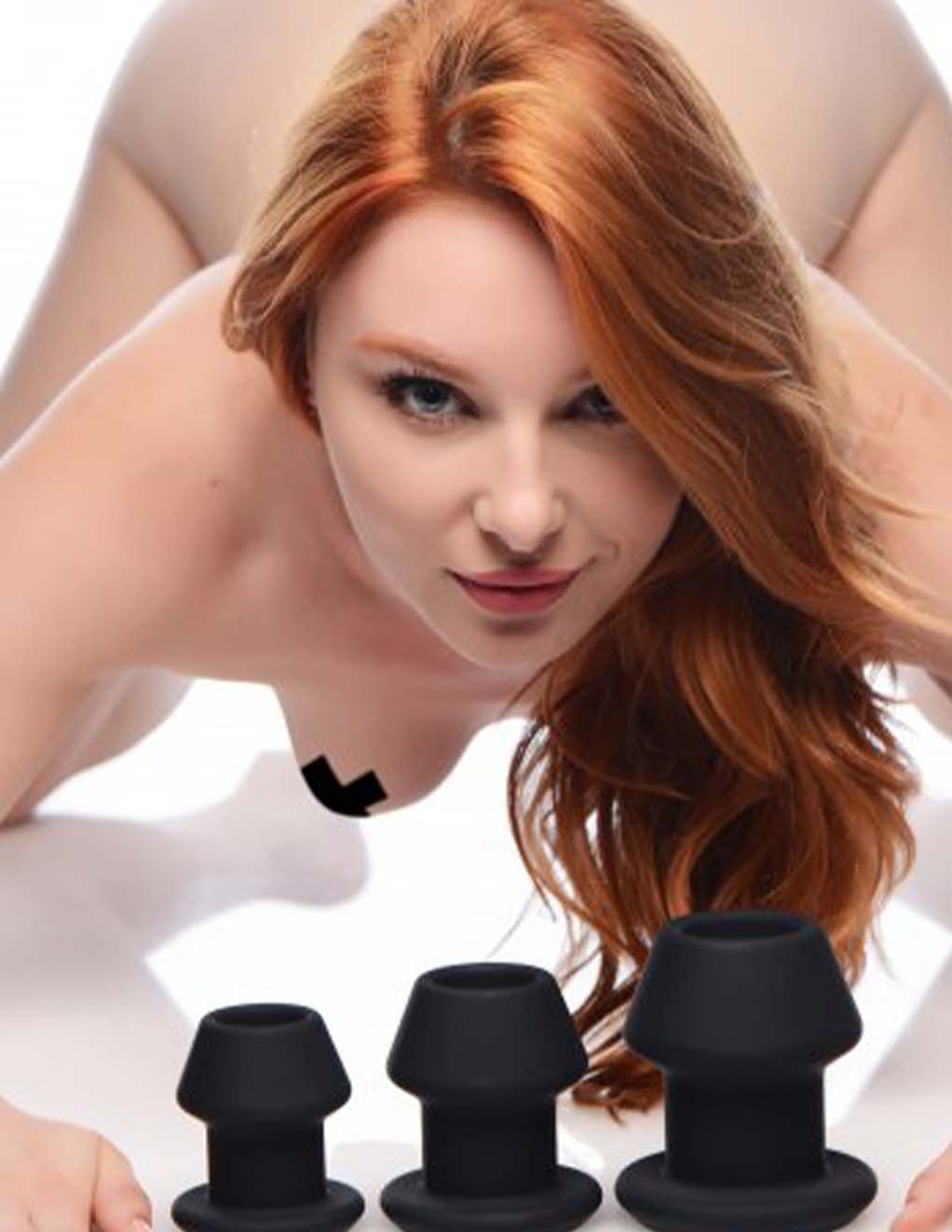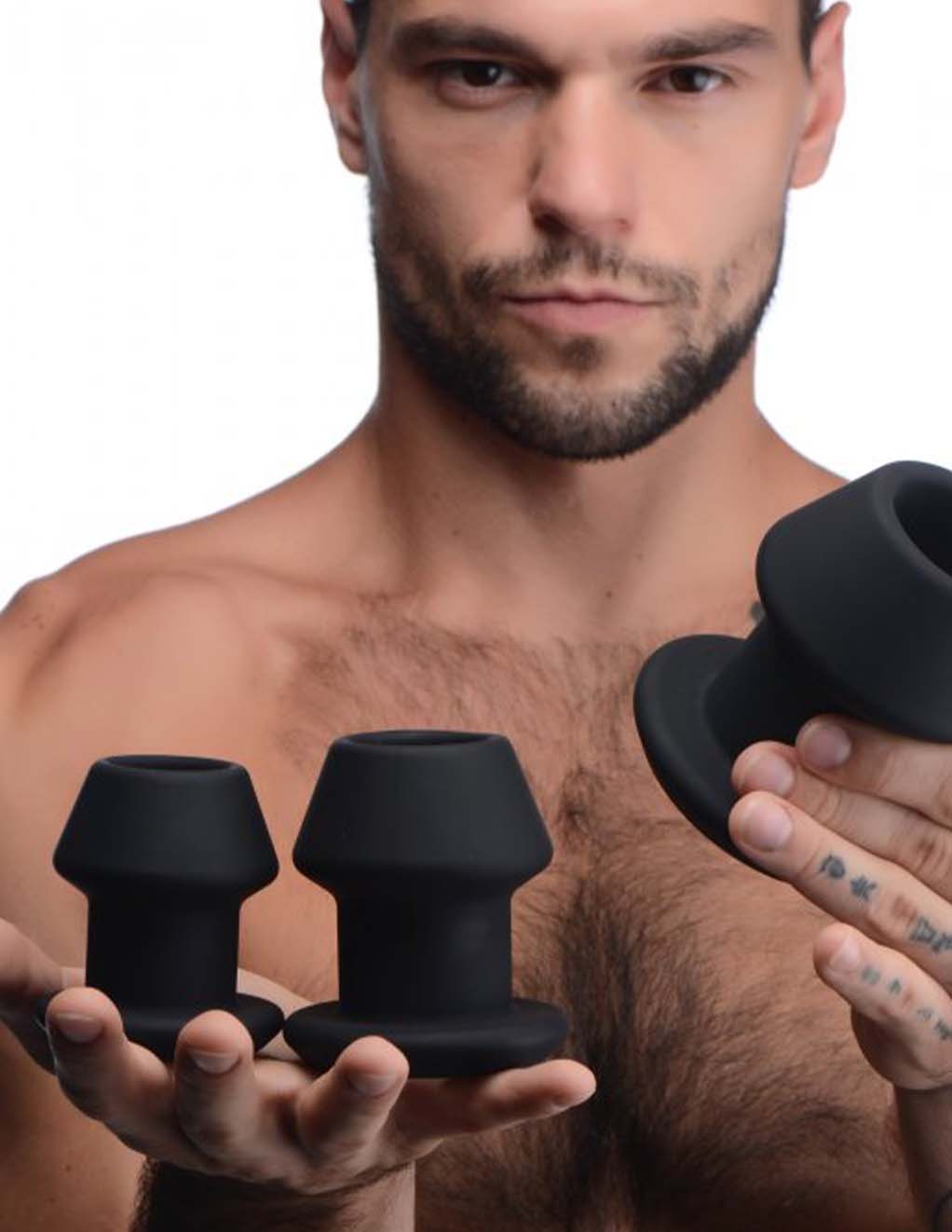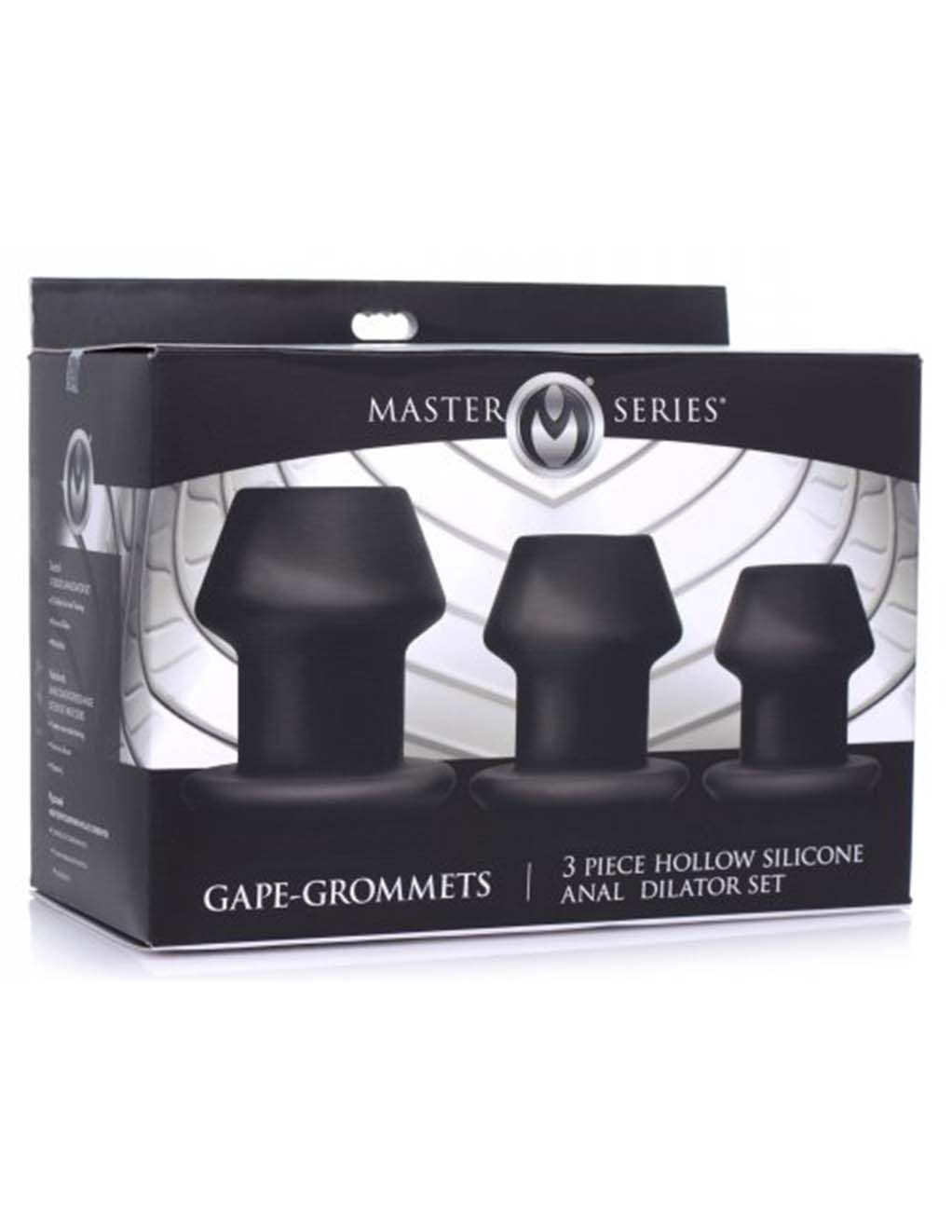 Master Series Gape-Grommets
20% off 2 Sale Items, 30% off 3 Sale Items Offer auto applied, some exclusions may apply.
For those who are trying to extend their interests in their anal play, try the Master Series Gape-Grommets. These hallowed plugs give your partner, a way to see right through your backside. Each plug features a widened head with a tapered tip. The smallest plug measures at 3 inches in overall length, insertabe length of 2.5, inner width of 1.2 inches, and outer width of 2.4 inches. The medium sized plug measures at 3.4 inches, insertable length of 2.8 inches, widest width of 2.7 inches, and inner width of 1.4inches. The largest plug measures with a length of 4 inches, insertable inches of 3.4 inches, 3.2 inches of widest width, and inner width of 1.6 inches. They are all made up of a body safe silicone that is easy to clean. They are flexible enough to fenagle into your anus, yet sturdy enough to keep its shape. For an easier slip into your booty, pair with your favorite water based lubricant.
Compatible with only water based lubricants
Wash in warm water with toy cleaner
Details
Color: Black
Material: ABS, Silicone
Size: Small: length 3", insertable length: 2.5", 2.4" widest width, 1.2 inner width; Medium: length 3.4", insertable length: 2.8", 2.7" widest width, 1.4" inner width, Large: length 4", insertable length: 2.7", 3.2" widest width, 1.6 inner width
Brand: Master Series
Model #: AG635