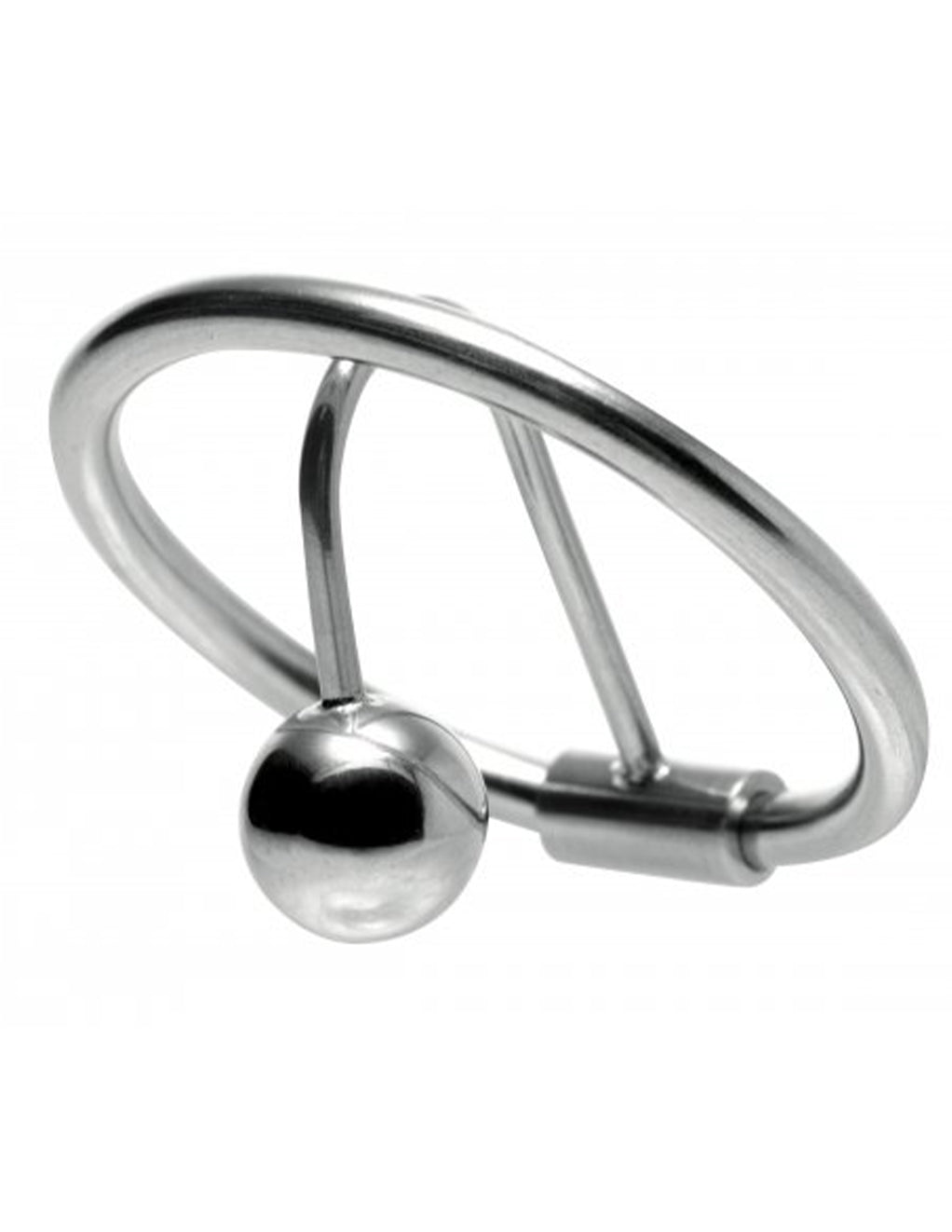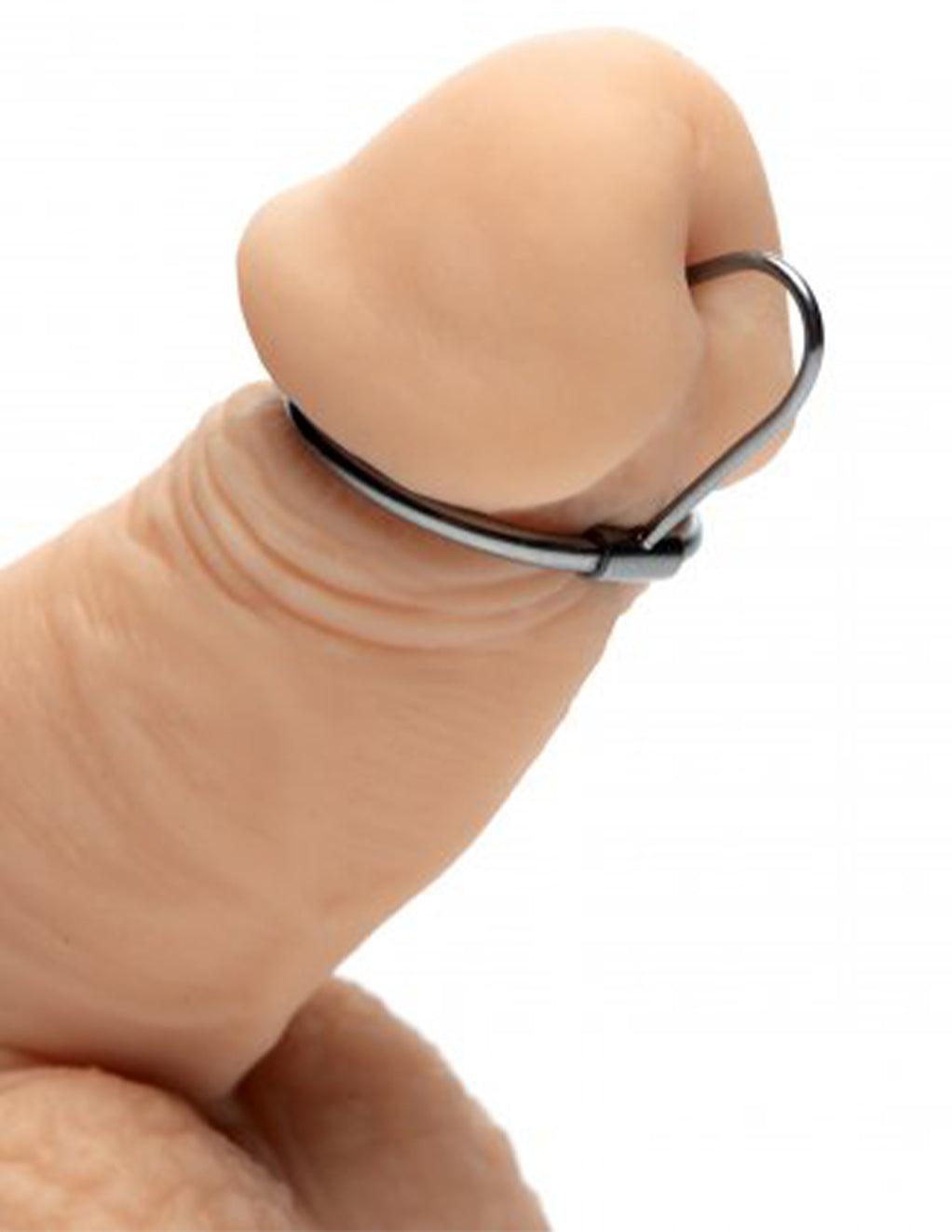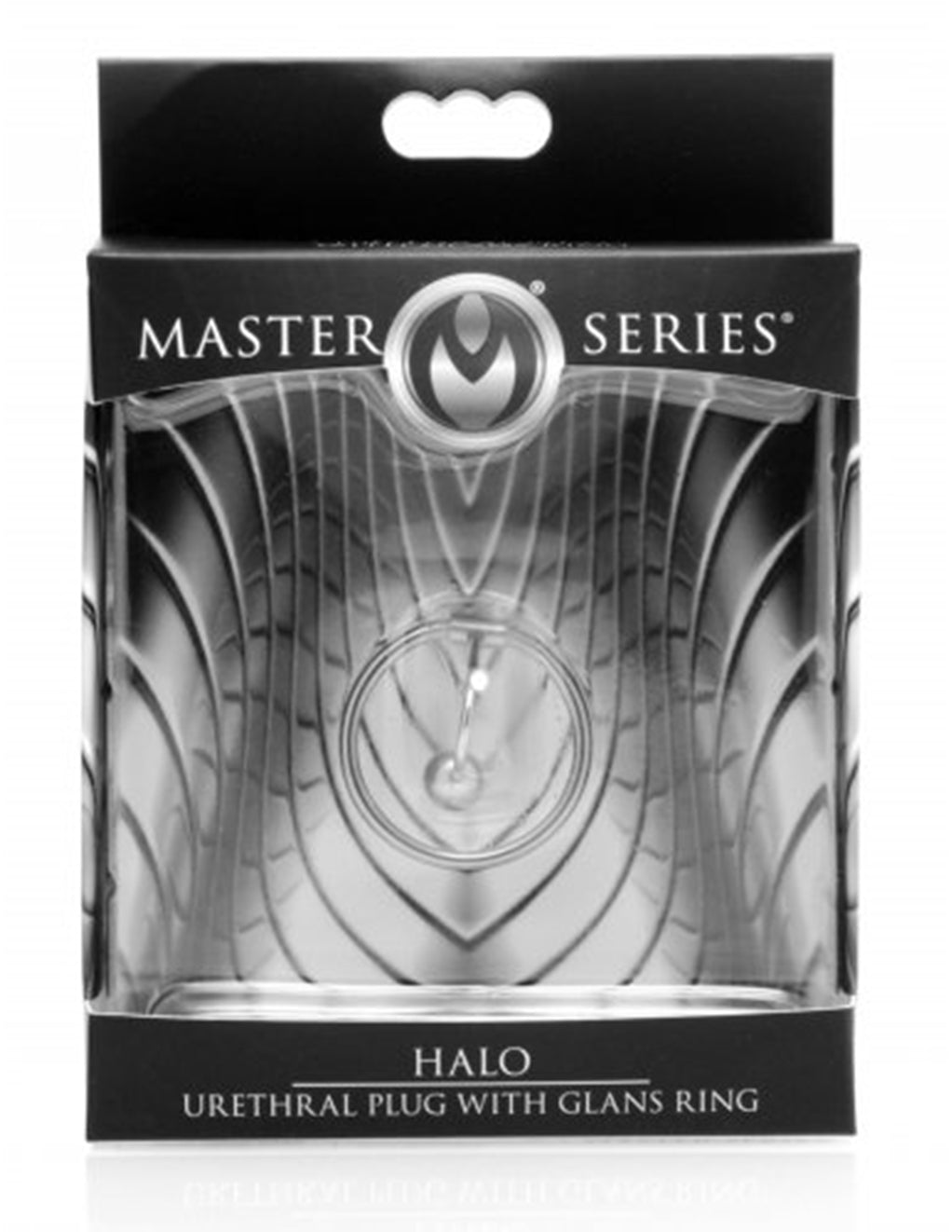 Master Series Halo Urethral Plug With Glans Ring
The Halo Urethral Plug with Glans Ring is great for beginners who want to experience just a little bit of sounding.  It is 1 inch wide with 0.8 inches of insertable length and has a ball plug with a 0.3 inch diameter.  This ring is made of stainless steel.  It won't rust and will last you a lifetime.  Sterilize the toy before inserting the ball plug.  The ring hugs the glans of the penis while the ball plug is inserted.  The ball plug is anchored by the glans ring.  Sounding stimulate nerve endings inside the urethral opening.  Boil to fully sterilize.  
This toy has a 30 day warranty with XR Brands. Please read the returns and warranty requirements before contacting XR Brands. Click here for XR Brands warranty information.
Boil in water for up to 3 minutes to fully sterilize