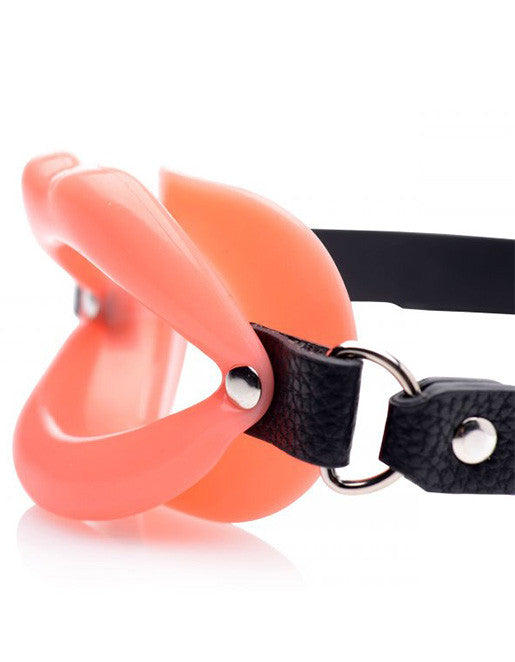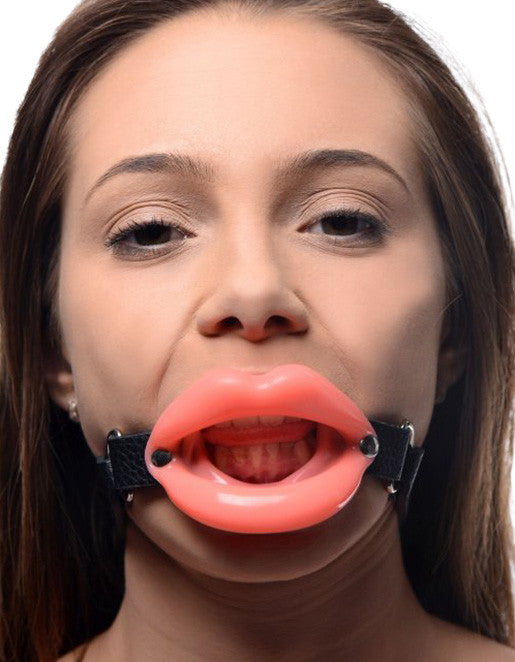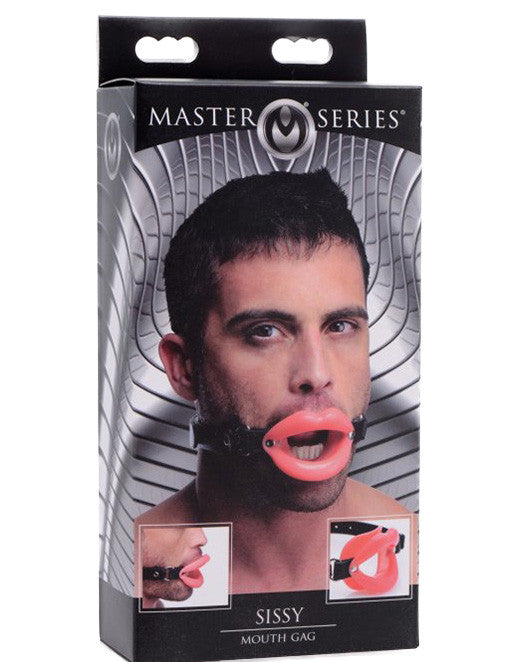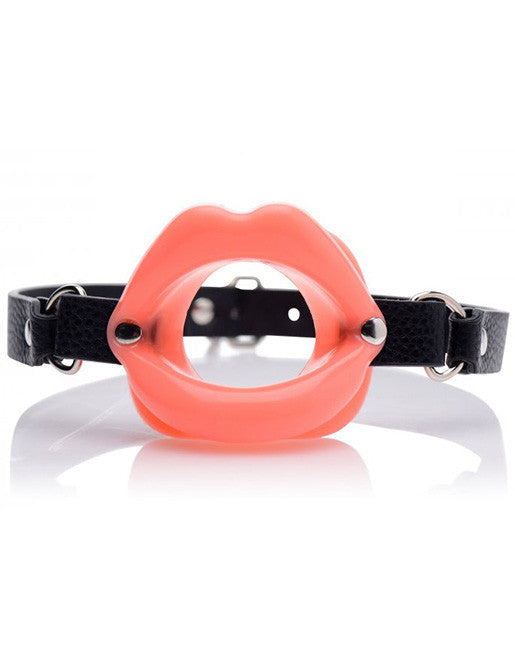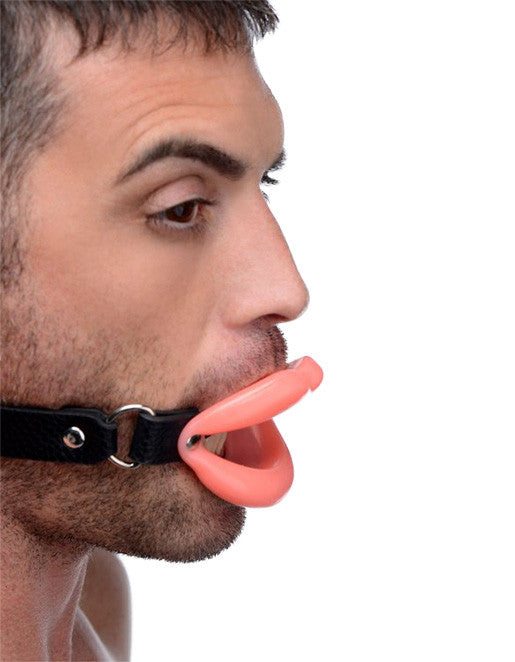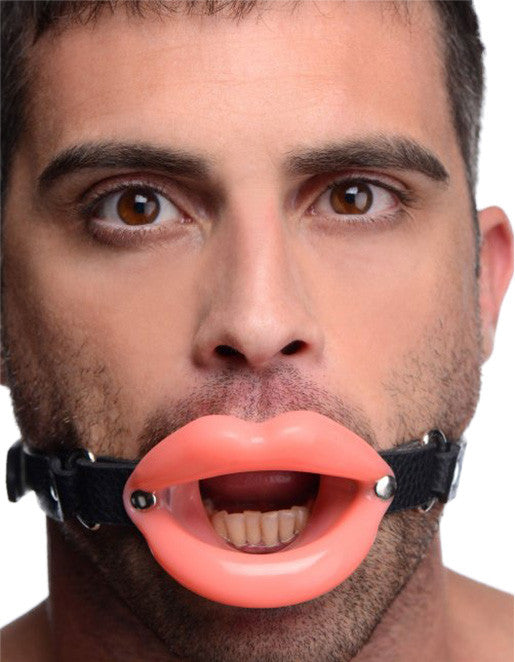 Master Series Sissy Mouth Gag
The Sissy Mouth Gag not only keeps the mouth gagged but also leaves enough room for oral pleasure.  The gag is made of body safe silicone, PU leather straps, and metal rings.  It is adjustable to fits up to 23 inches in circumference.  The gag has an open diameter of 1.5 inches.  The mouth is open for easy access.  Penetrate their mouth with powerful thrusts, they'll be salivating in no time.  
Keep their sexy mouth open with this gag.  The mouth is wet and beautiful.  It's a great orifice to explore.  
This gag is beginner friendly and fun for advanced BDSM lovers.  It is an excellent choice for bimbo and sissy play. Pair this gag with restraints to amp up the sensations.  Please play responsibly.
Wash mouth piece with toy cleaner and warm water
Clean leather by wiping down with a damp cloth
Please play responsibly
Details
Material: Silicone, Polyurethane PU Leather, Metal
Measurements:Length: 16 inches to 23 inches overall (Strap), Diameter: 1.5 inches inner (Gag)
Brand: Master Series
Model #: AF209