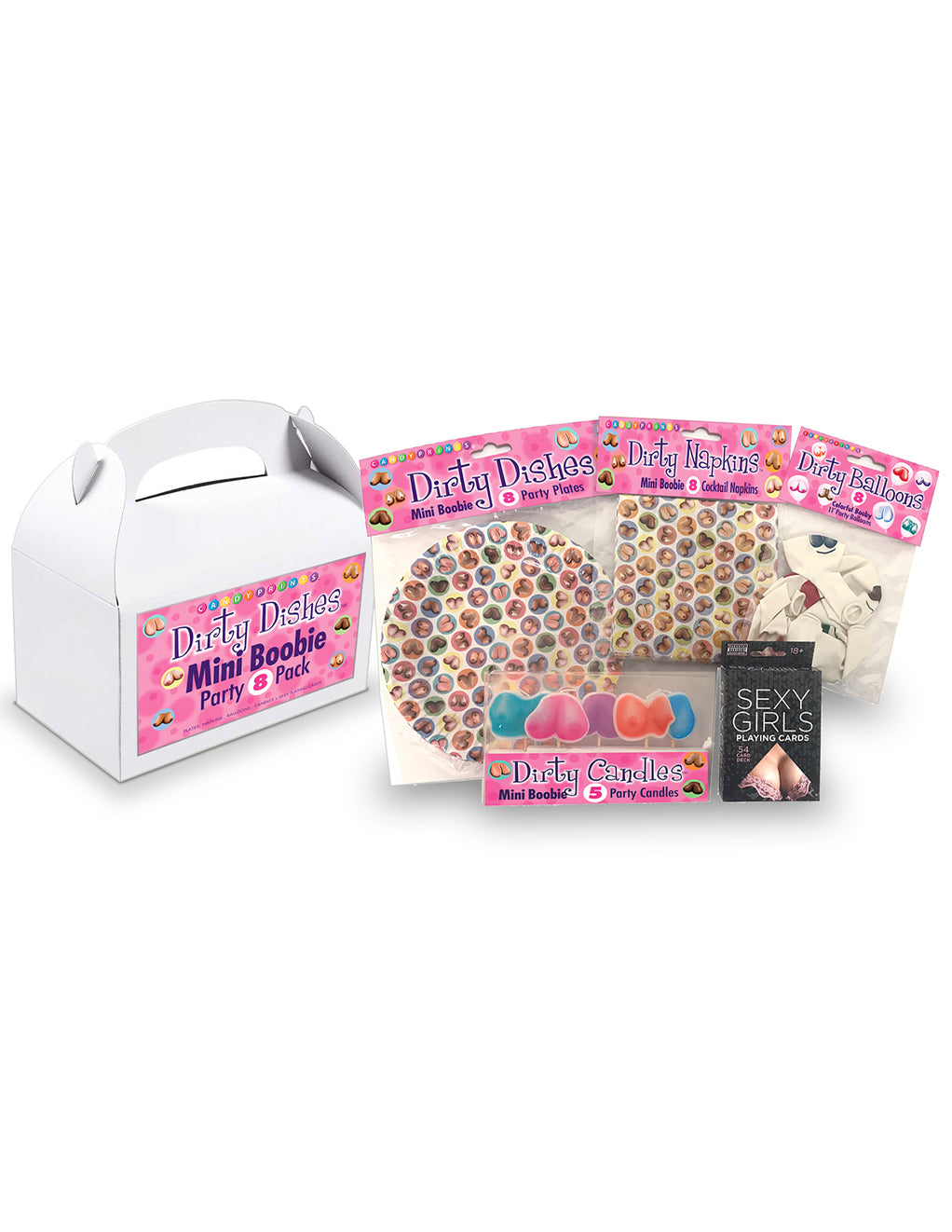 Mini Boob Party Pack
20% off 2 Sale Items, 30% off 3 Sale Items Offer auto applied, some exclusions may apply.
Titties make the party go round.  Celebrate your next Bachelor or Bachelorette party with the Dirty Dishes Mini Boob Party Pack.  This party pack includes balloons, napkins, plates, boob candles, and a deck of Sexy Girls playing cards.  Each box comes with a set of 8 plates and napkins.  Place the candles on your favorite cakes, entertain your guests with the deck of cards, and decorate your party with these fun balloons.  This set makes the party fun and festive.
Details
Box Contents: 8 paper plates, 8 napkins, 8 balloons, 5 boob candles, 1 deck Sexy Girls playing cards
Brand: Dirty Dishes, Little Genie Productions, LLC
Model #: CP.1003