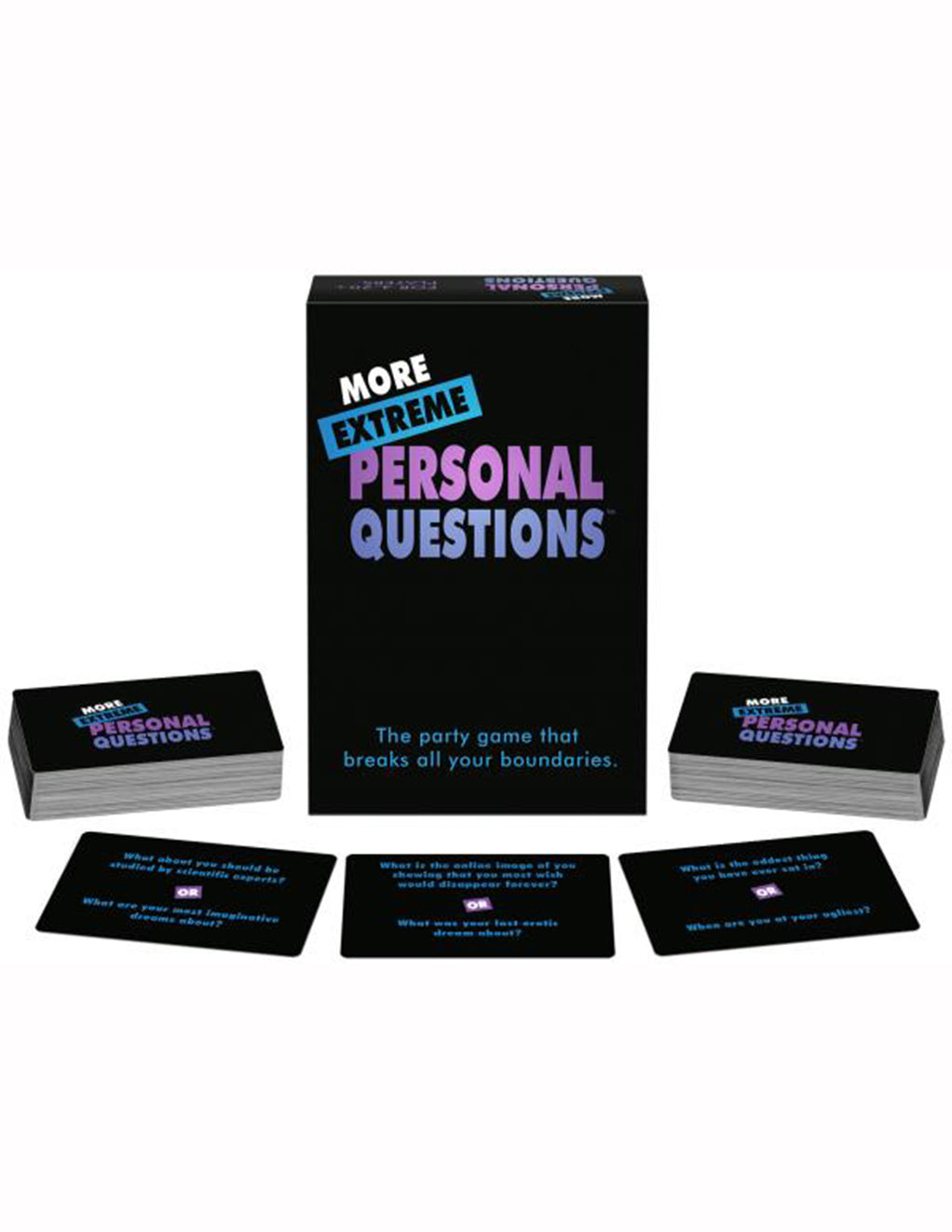 More Extreme Personal Questions
Players take turns asking the group questions and the first two volunteers shares their answers.  The group votes for the best answer and that player wins the card as a point.  A player wins after winning 5 points.   Extremely personal questions is the name of the game.  These questions are highly personal.  
This game is perfect for small to big groups.  It will get your heart racing and palms sweaty.  Earn that point, if you dare!
This game includes 400 questions (200 cards) and game rules.
Details
Brand: Kheper Games
Model #: BG.A26