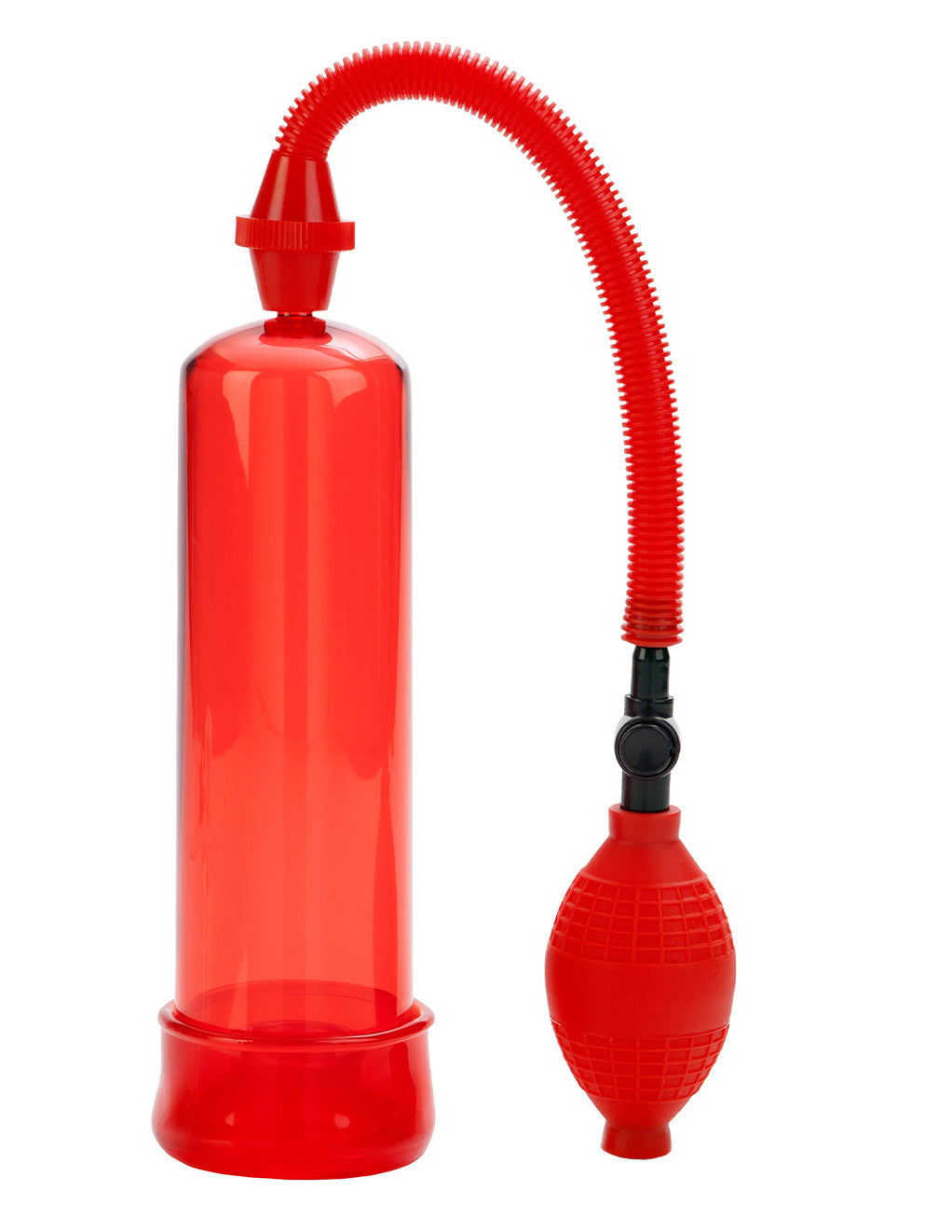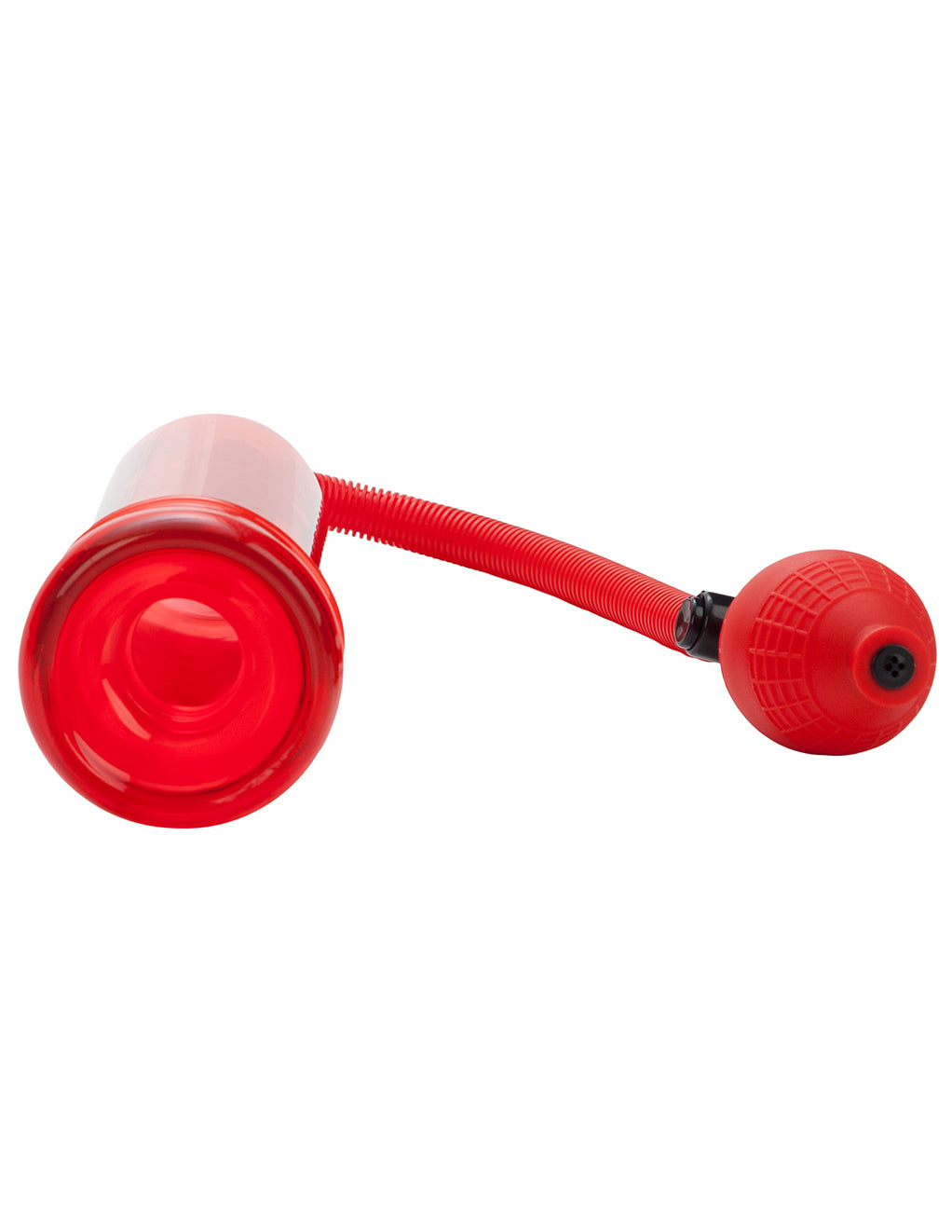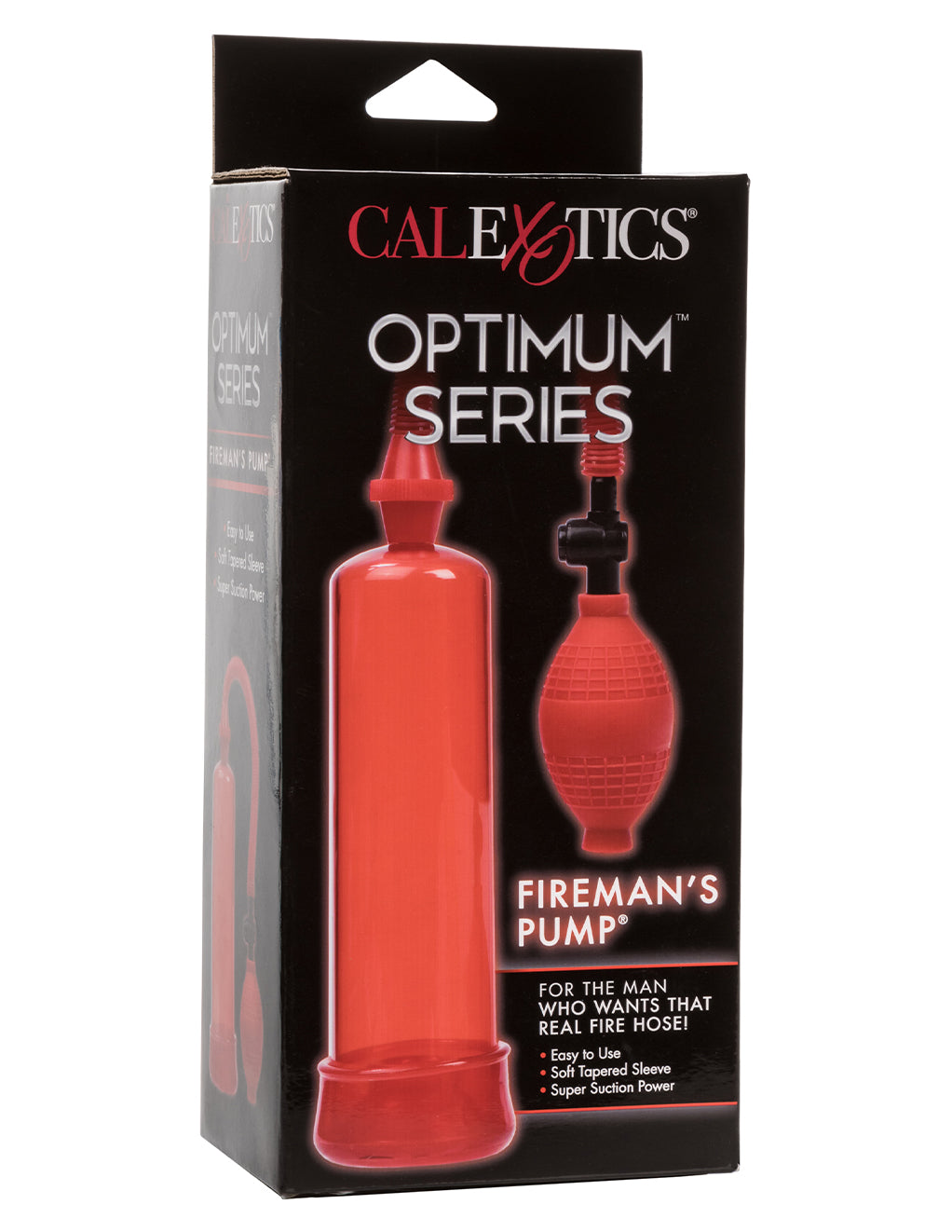 Optimum Series Fireman's Pump
The Fireman's Pump by Optimum Series is an easy to use penis pump.  This pump was made for penis sizes 6 inches and below.  It comes with a standard hand pump and suction cup.  The cylinder is 7.5 inches long and 2.25 inches wide.  It is made of Polystyrene and TPE material.  The cylinder is clear so you can see your gains.  Its soft tapered sleeve creates a seal around the penis.  Its super suction power pulls the blood forward into the penis' vessels which makes it grow in girth and length.  Using this pump regularly will achieve best results.  Use water based lubricant for ease of insertion.
This item has a 1 year manufacturer's warranty.  Click here to register your product on CalExotic's warranty page.
Compatible with only water based lubes
Wash in warm water with toy cleaner
Store in a cool, dry place
Details
1 Year Warranty via CalExotics
Color: Red
Material: TPE, Polystyrene
Size: 7.5 x 2.25
Brand: Optimum Series
Model #: SE-1008-00-3