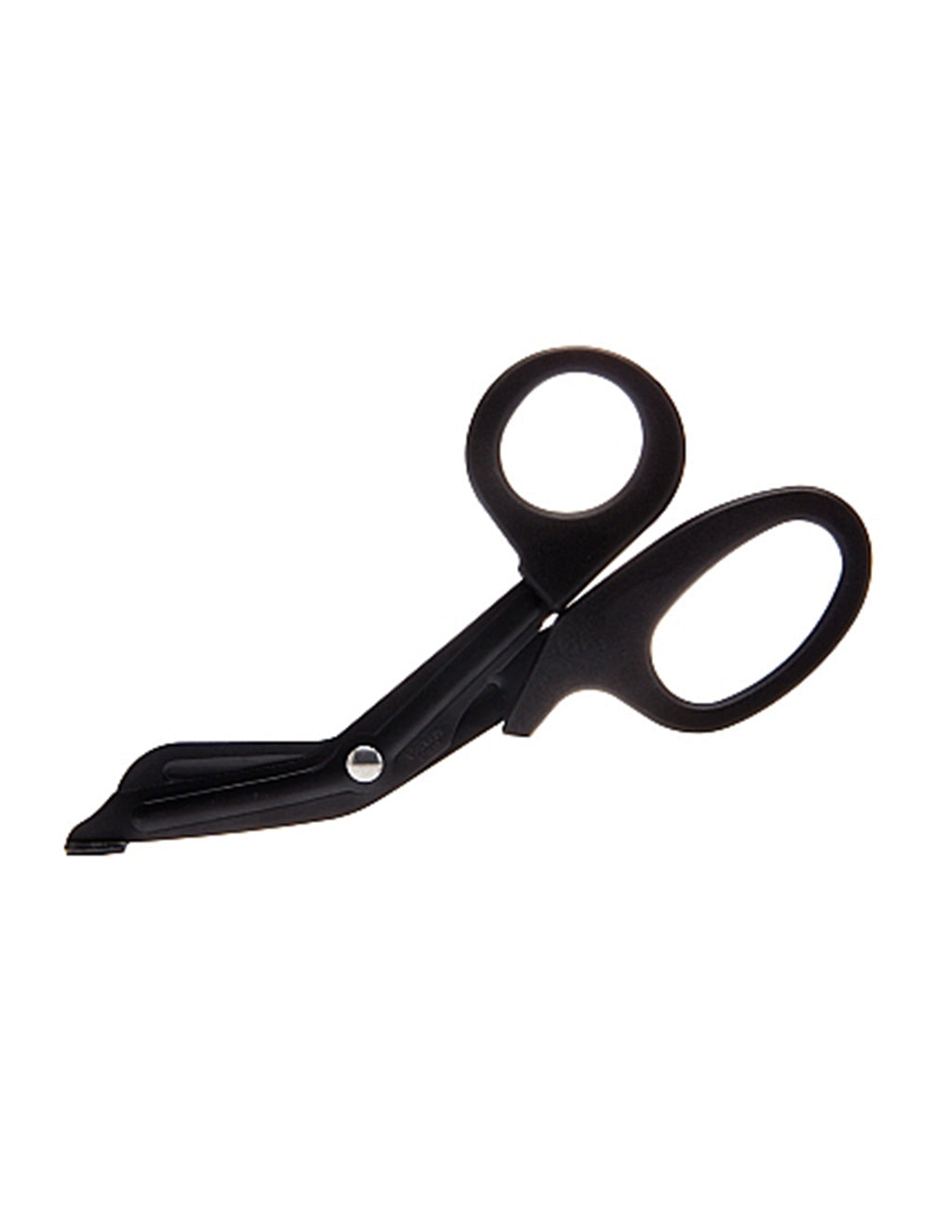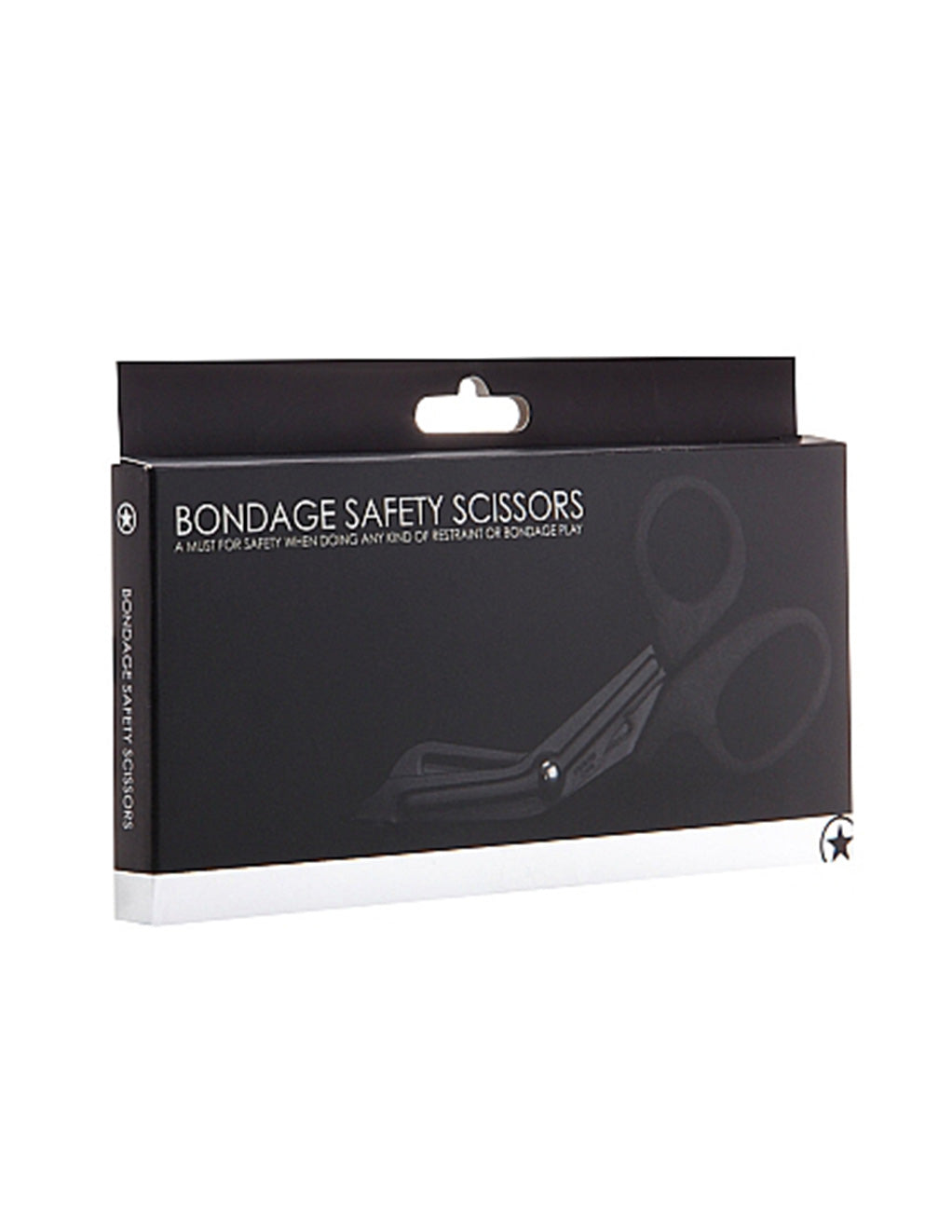 Ouch! Bondage Safety Scissors
Add these Bondage Safety Scissors to your rope and vinyl kit.  You and your partner will be glad to know that you won't cut skin as the bound partner is being cut free.  It cuts close to the skin without stabbing.  Quickly release your partner from knotted restraints stress-free.  
These scissors have a capped end to prevent digging into skin and an angled, serrated blade for straight cutting.  The handle is comfortable to hold and aids smooth cutting.  
Cut through ropes, satin ties, bondage tape, cloth and more.
Keep these scissors on hand in case of bondage emergency.  

Handle your scissors with gentle care
Clean, dry and oil your scissors at the end of every day of use
Store and transport your scissors in padded cases or pouches
Always keep your scissors closed except when in use
Never leave them out with blades open
Details
Color: Black
Material: Plastic, Metal
Brand:Ouch!
Model #: OU194BLK