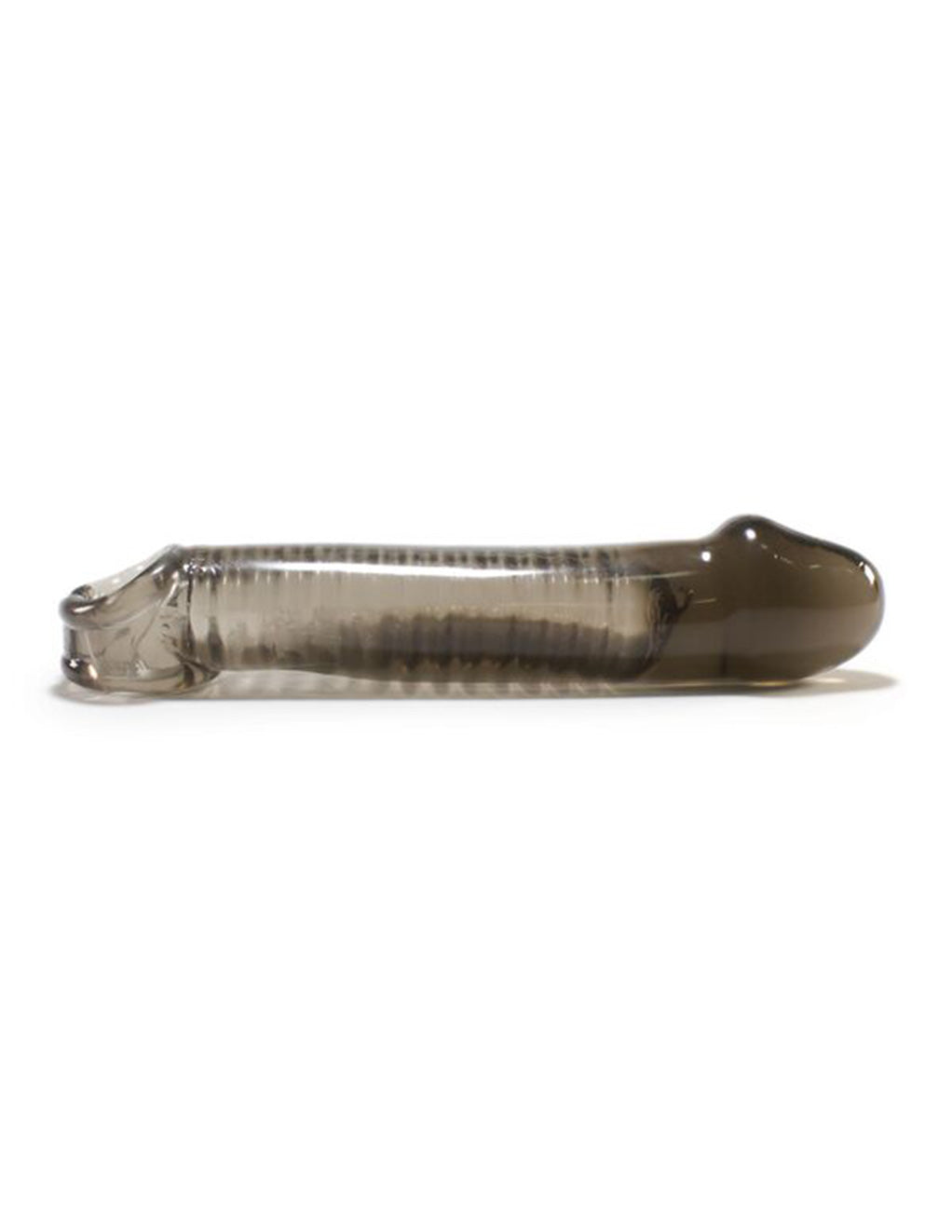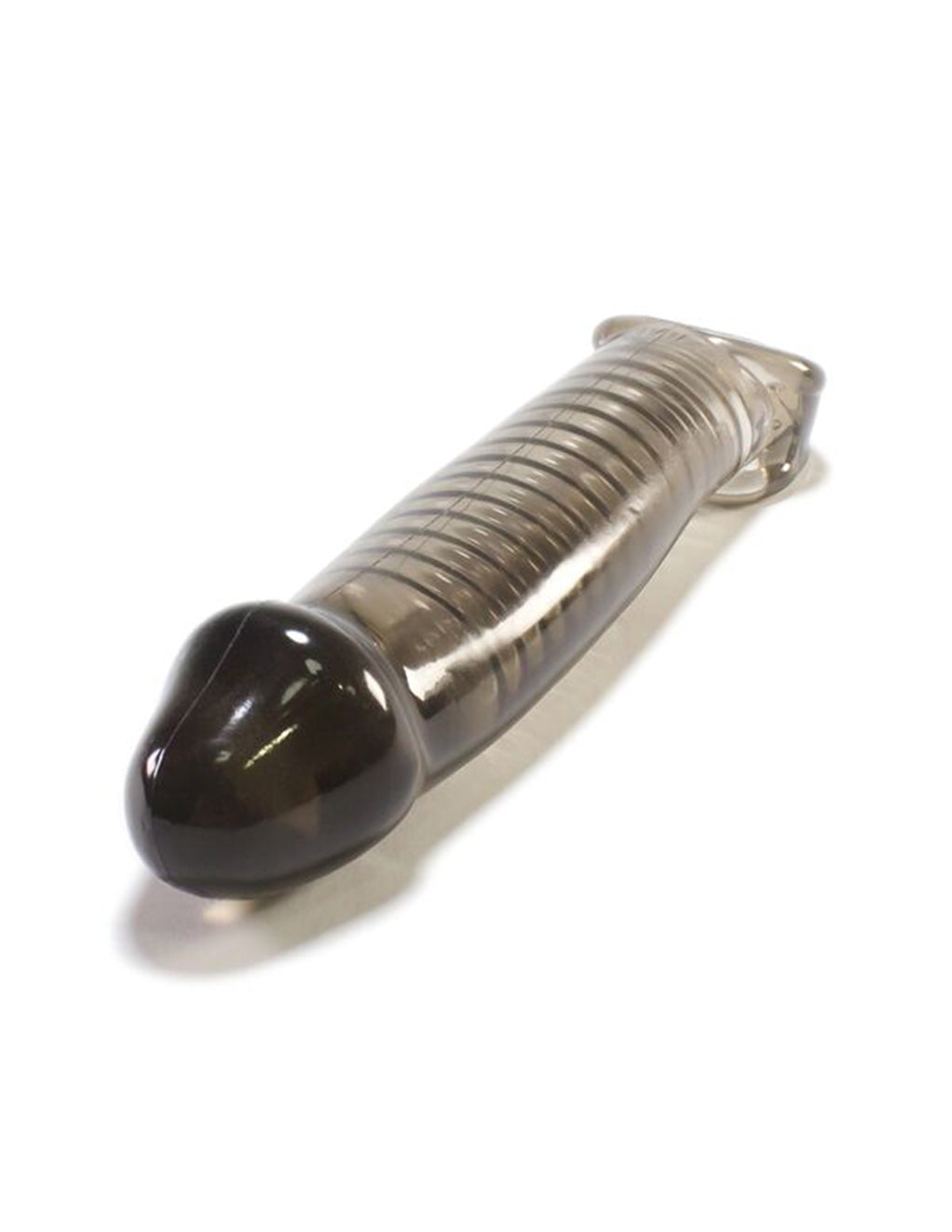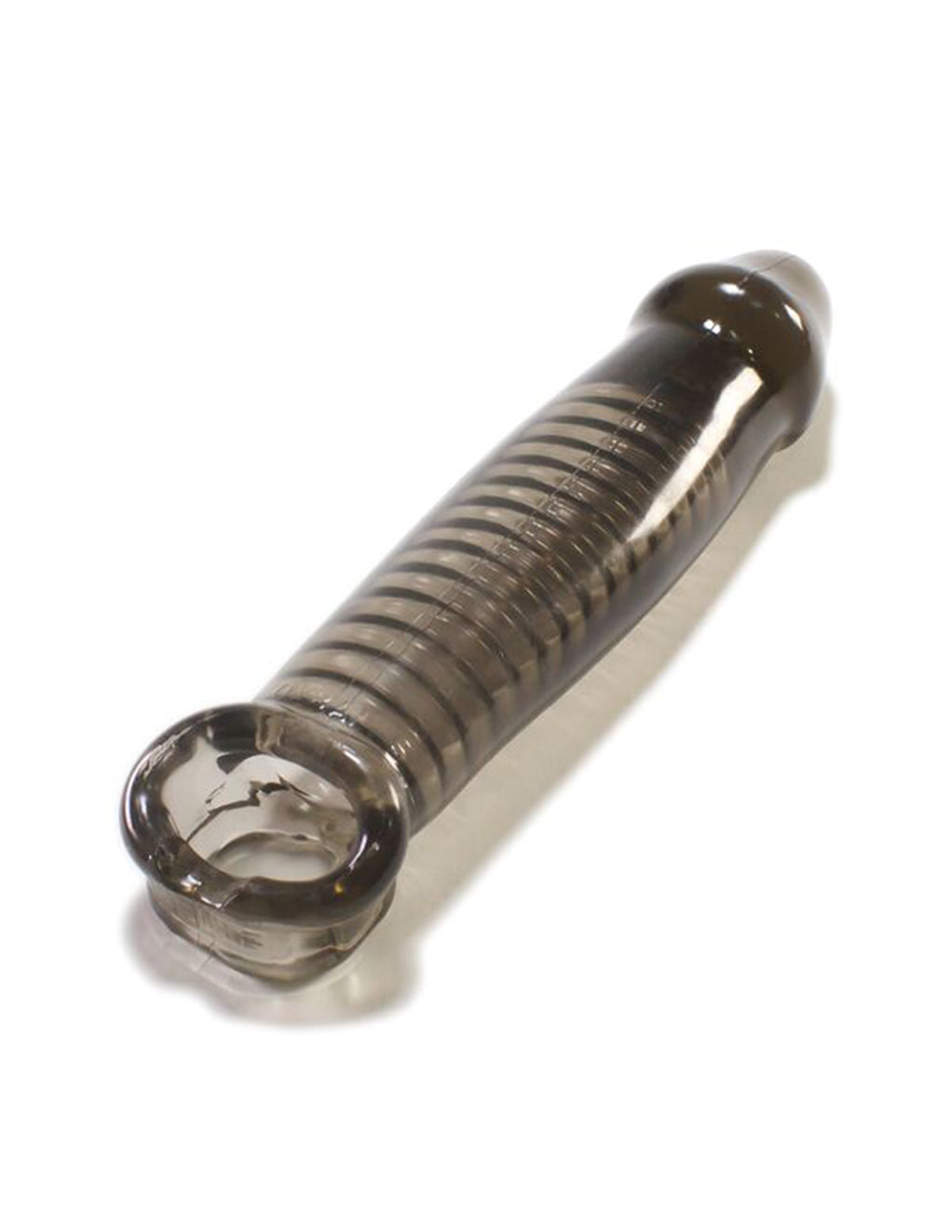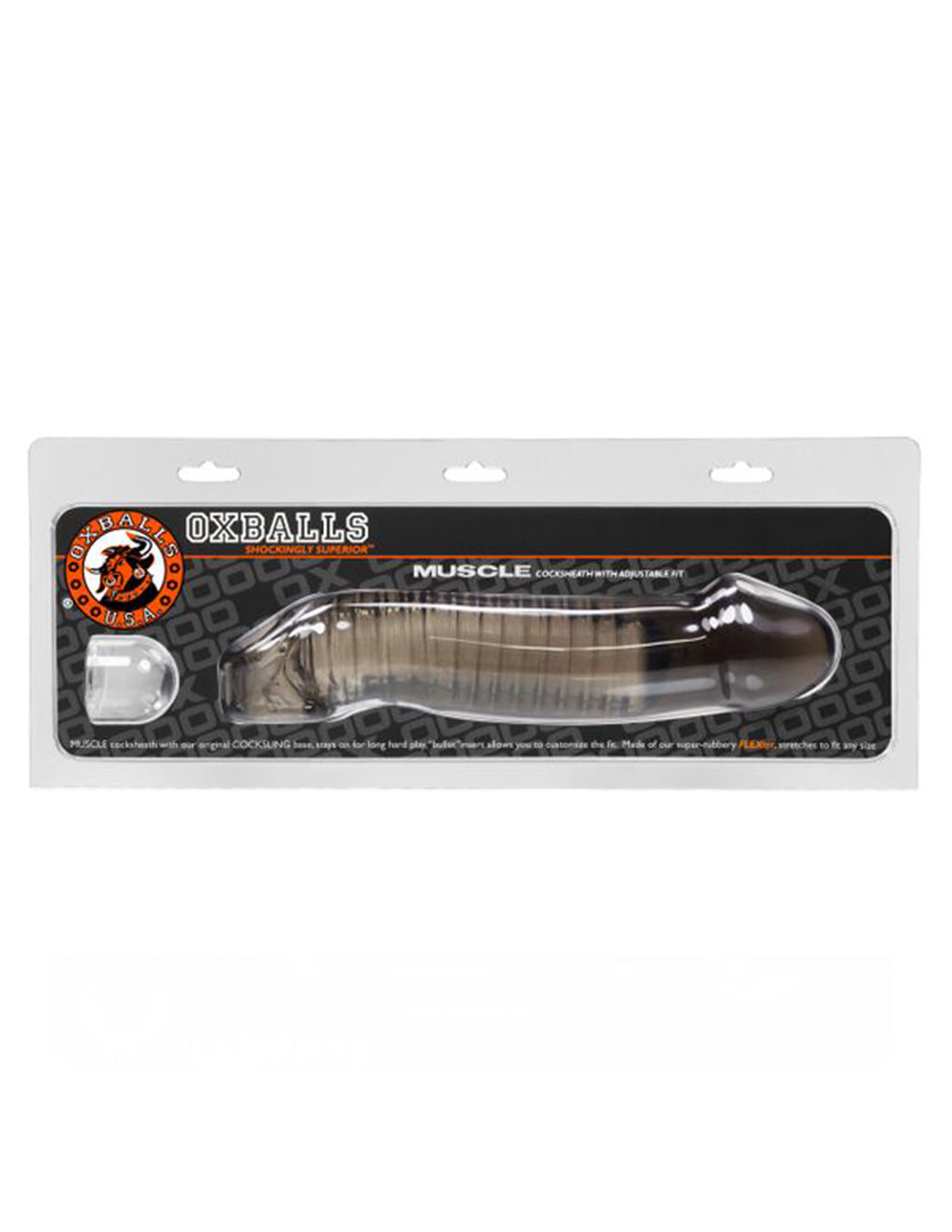 Oxballs Muscle Cocksheath
Oxballs Muscle Cock Sheath is designed for domineering Masters and hungry Mistresses. The Oxballs MUSCLE Cock Sheath adds up to two inches of girth and about two to three inches in length to your already handsome manhood. Overall this cocksheath is 9.25 inches long and 3 inches wide.  It is made of stretchy Flex-TPR material.

Forget everything you know about the cock extenders of the past, that were unpleasantly rigid and uncomfortable for both parties. This cock sheath is made from Oxballs' own super soft and stretchy TPR formula. Therefore there's no risk of damaging the product or your testicles whilst putting it on and a smooth, full, fleshy feeling for your partner! 

If you want a tighter fit, no need to worry, each MUSCLE comes with a small silicone stopper that locks perfectly into the grooved indents at whatever length suits your erect penis (please see image number 2 on the side bar). 

Each sheath has soft TPR ridges that not only feel great gripping your cock, but also adds some cum churning massage sensations all up and down your penis. 

To don the Oxballs MUSCLE Cock Sheath, apply a small amount of lubricant to yourself and the entrance to the sheath. Then slide your penis in a little bit before squeezing out the air at the end of the shaft. The suction will gently move your manhood into the length of the sheath. Next slip your balls in through the COCKSLING 2 like strap... You're now ready to go!
Compatible with all lube
Wash in warm water with toy cleaner
Details
Color: Smoke
Material: TPR
Overall Length: 9.25 inches
Inner Core Length: 6 inches
Insertable Length: 8 inches
Circumference: 6 inches
Brand: Oxballs