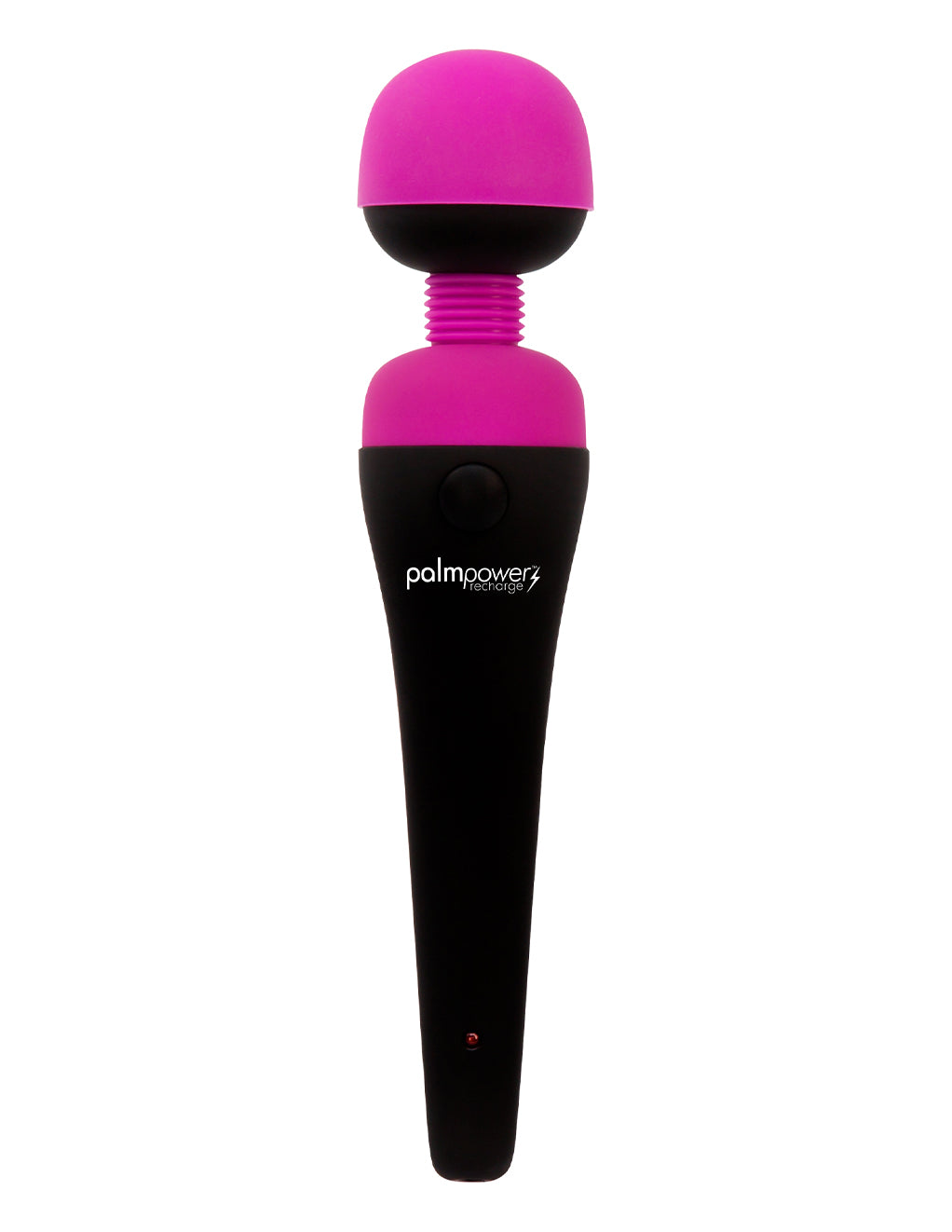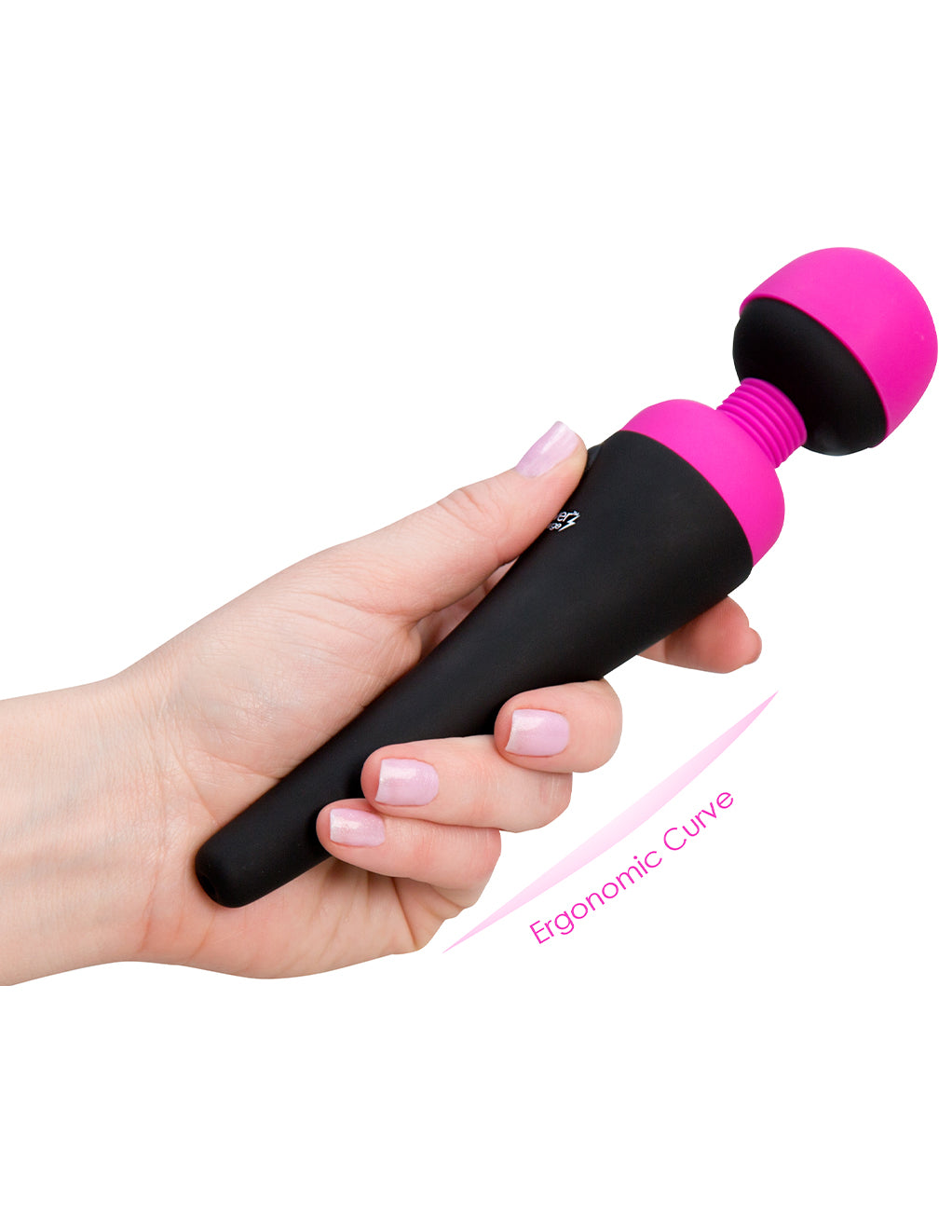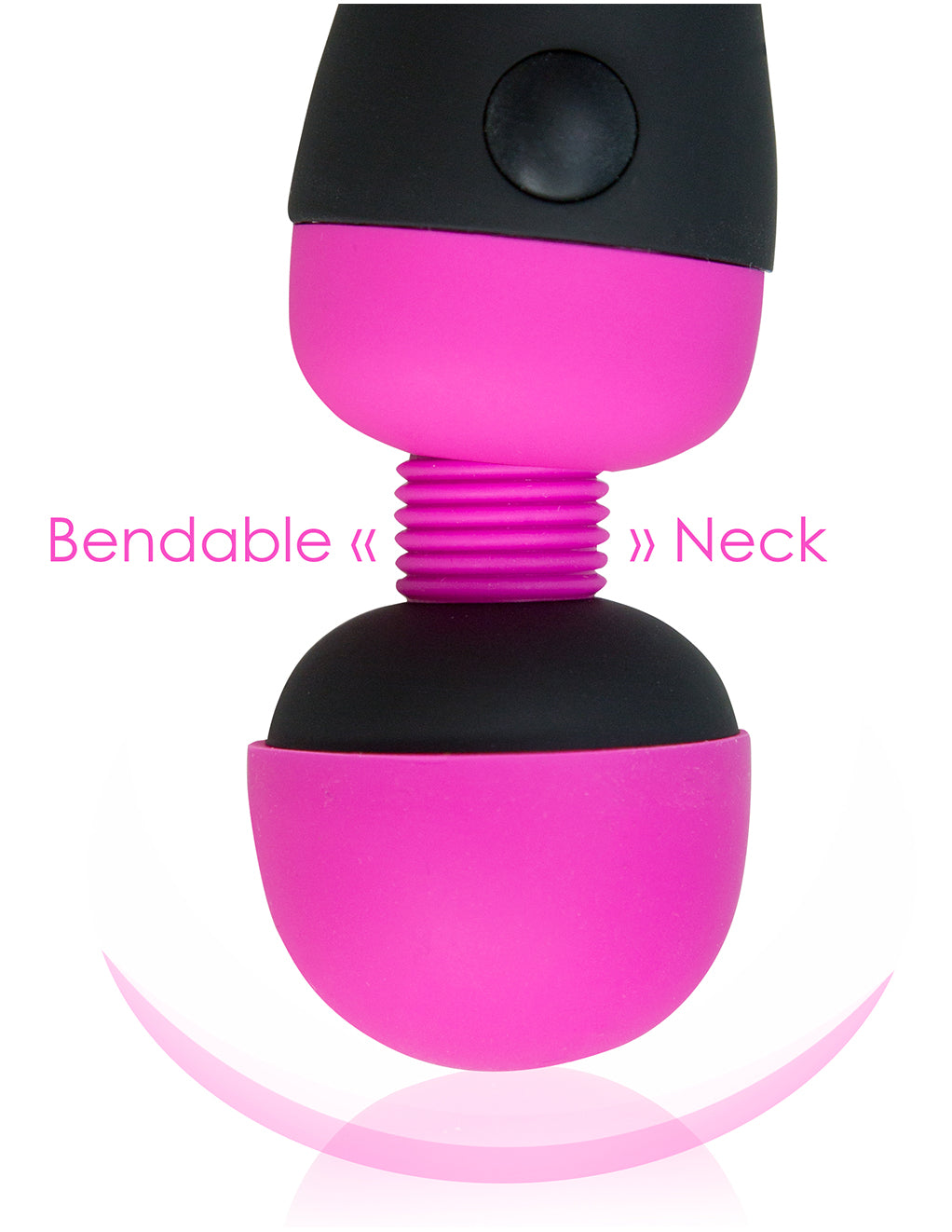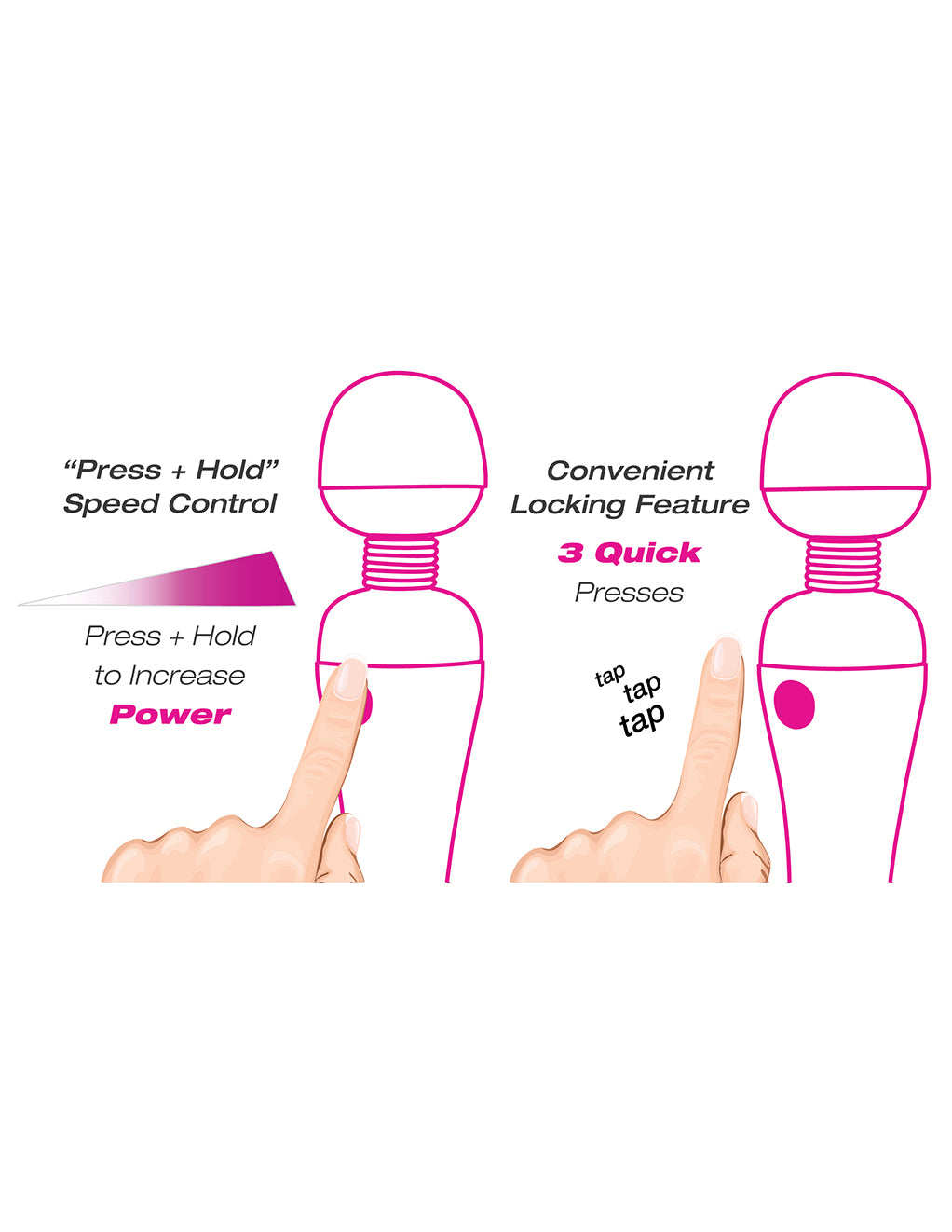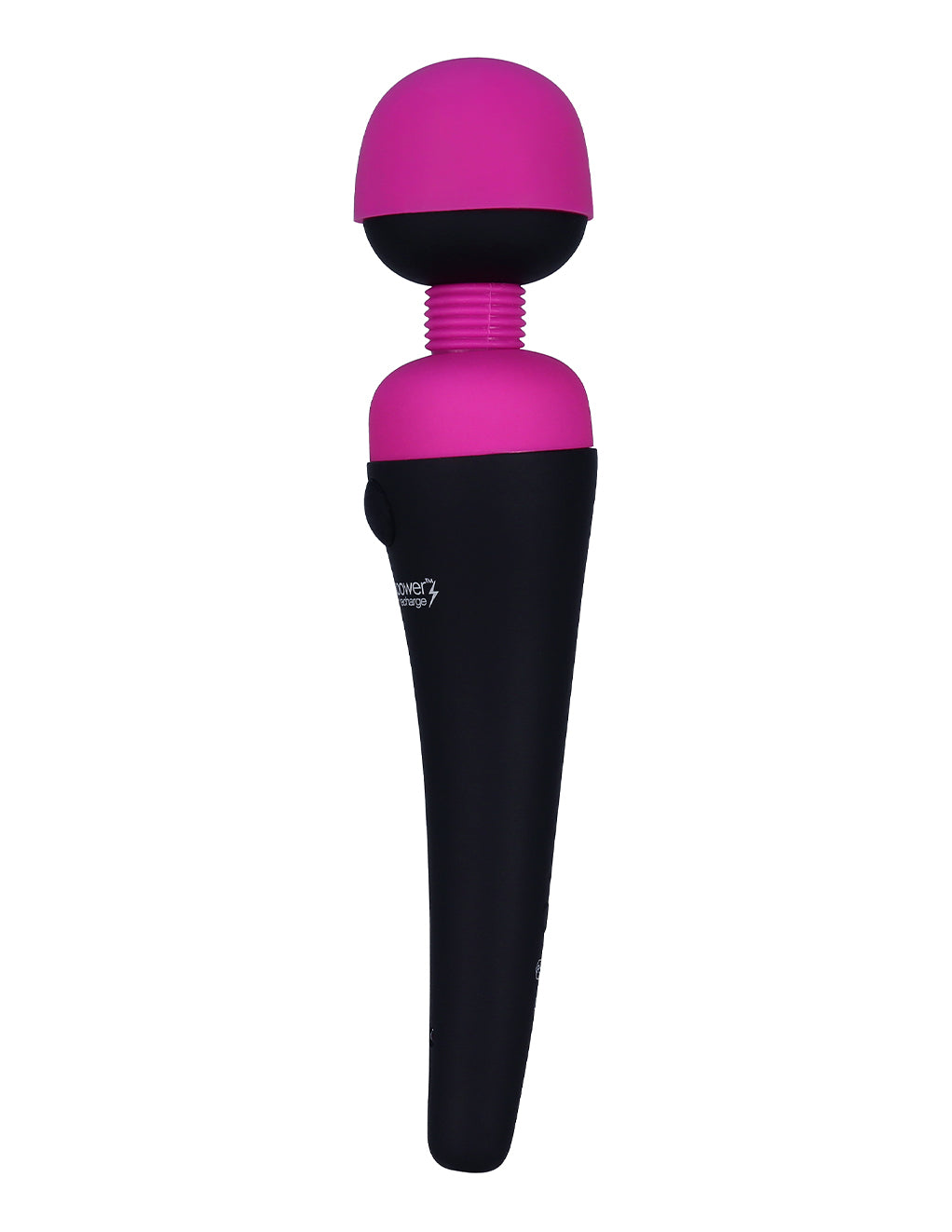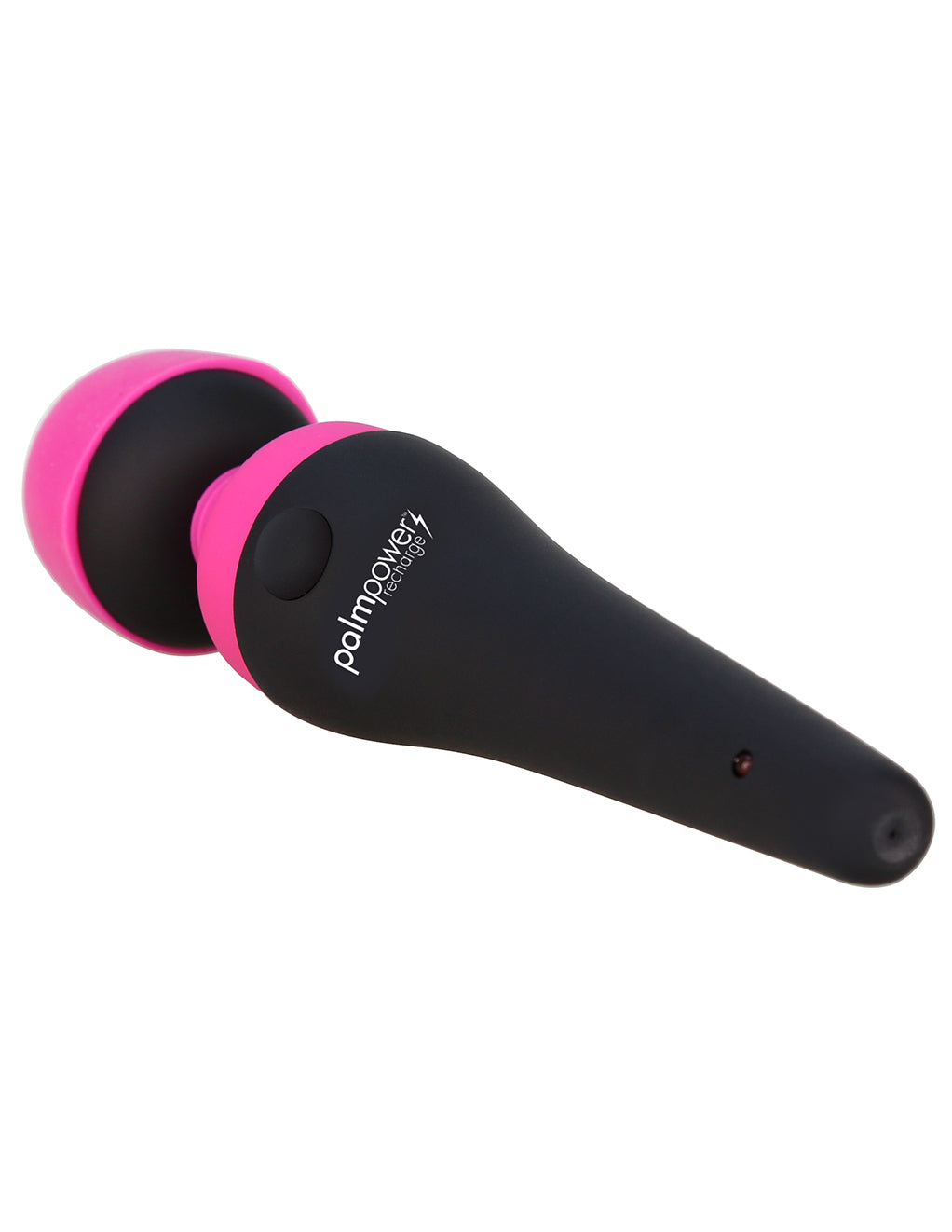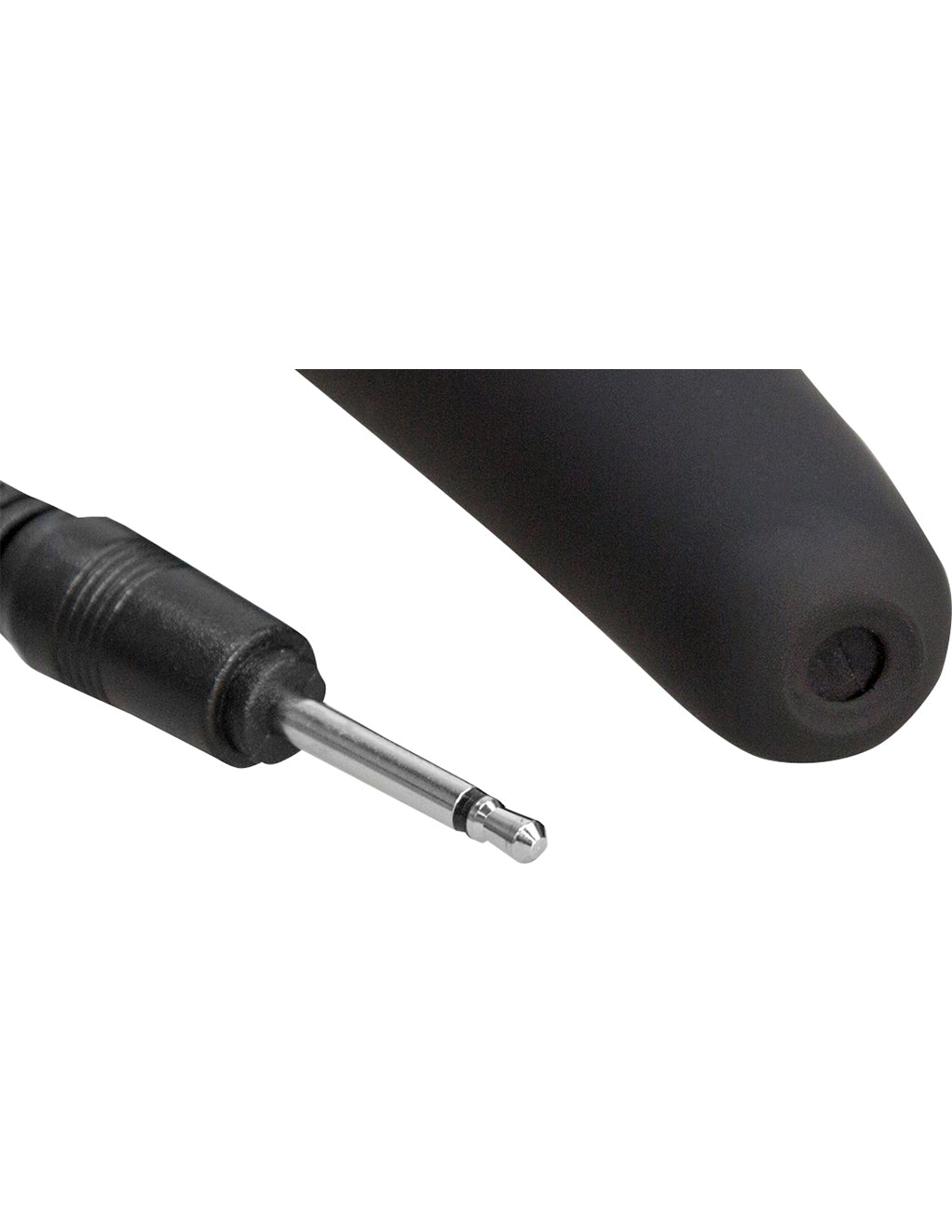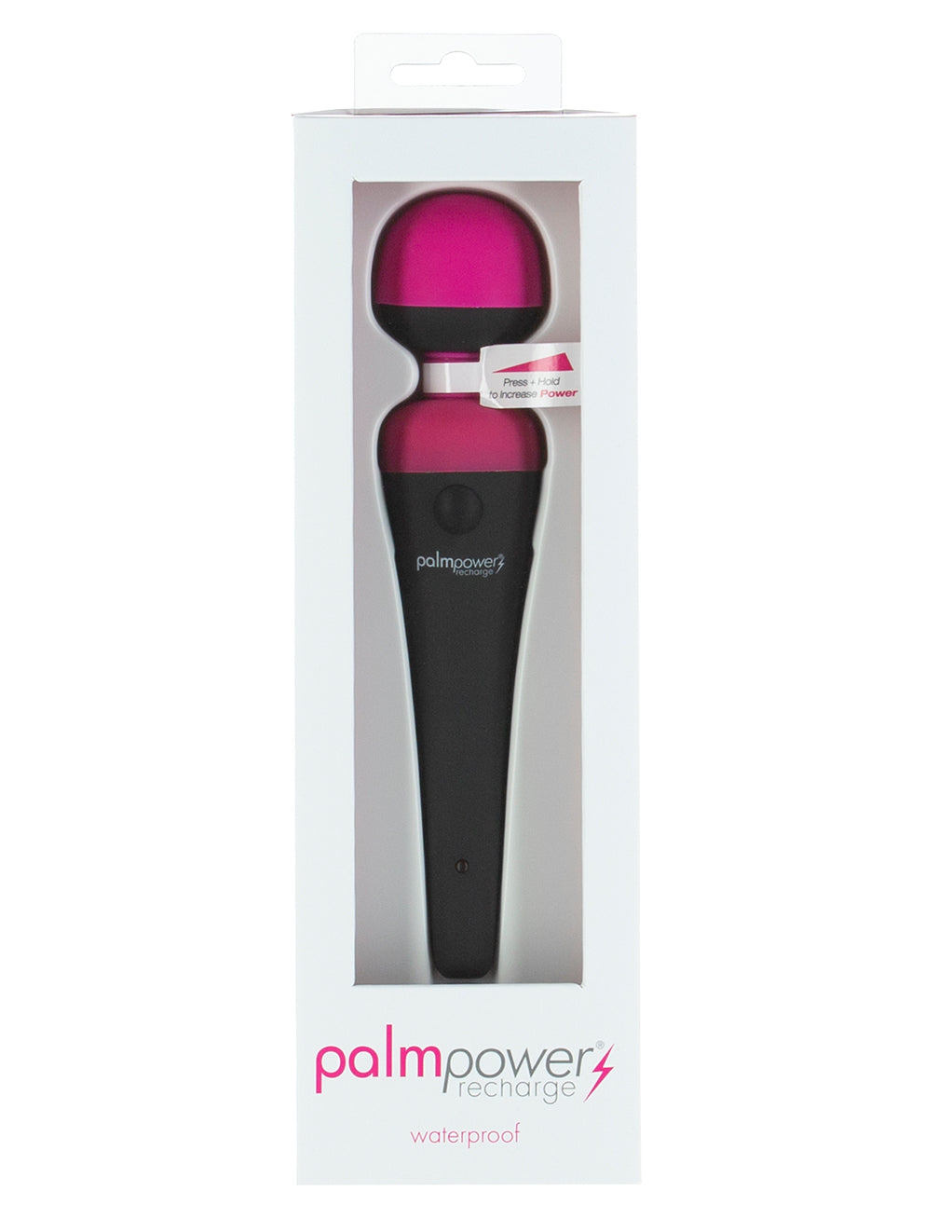 The Recharge by PalmPower is a cordless & rechargeable vibrating wand.  This wand comes with a 40 inch USB charging cord.  The wand is 7.5 inches long and 1.6 inches wide.  It has a silicone removable cap with ABS handle.  The cap can be replaced with other PalmPower attachments.

This wand is powerful.  Its vibrations are deep and rumbly.  It's perfect for solo masturbation or sex.  Stimulate the clitoris, labia, head of the penis, the shaft, or the scrotum starting with a low setting.  These vibrations were powered by PowerBullet. They deliver deep vibrations to the nerve endings.
PalmPower Recharge also comes with a travel lock.  Turn travel lock off by tapping the power button 3 times quickly.  Lock it again by re-tapping the power button.  This keeps Recharge from turning on in your luggage or carry-on.
Compatible with only water based lubricants
Wash cap in warm water with toy cleaner
Wipe off wand with semi-damp cloth
Store in a cool, dry place
The PalmPower Recharge will not operate while it's charging
Details
USB Rechargeable
Splash Proof
Color: Pink/Black
Material: ABS, Silicone
Size: 7.5 x 1.6 inches
Brand: PalmPower, BMS Factory
Model #: 677613306289