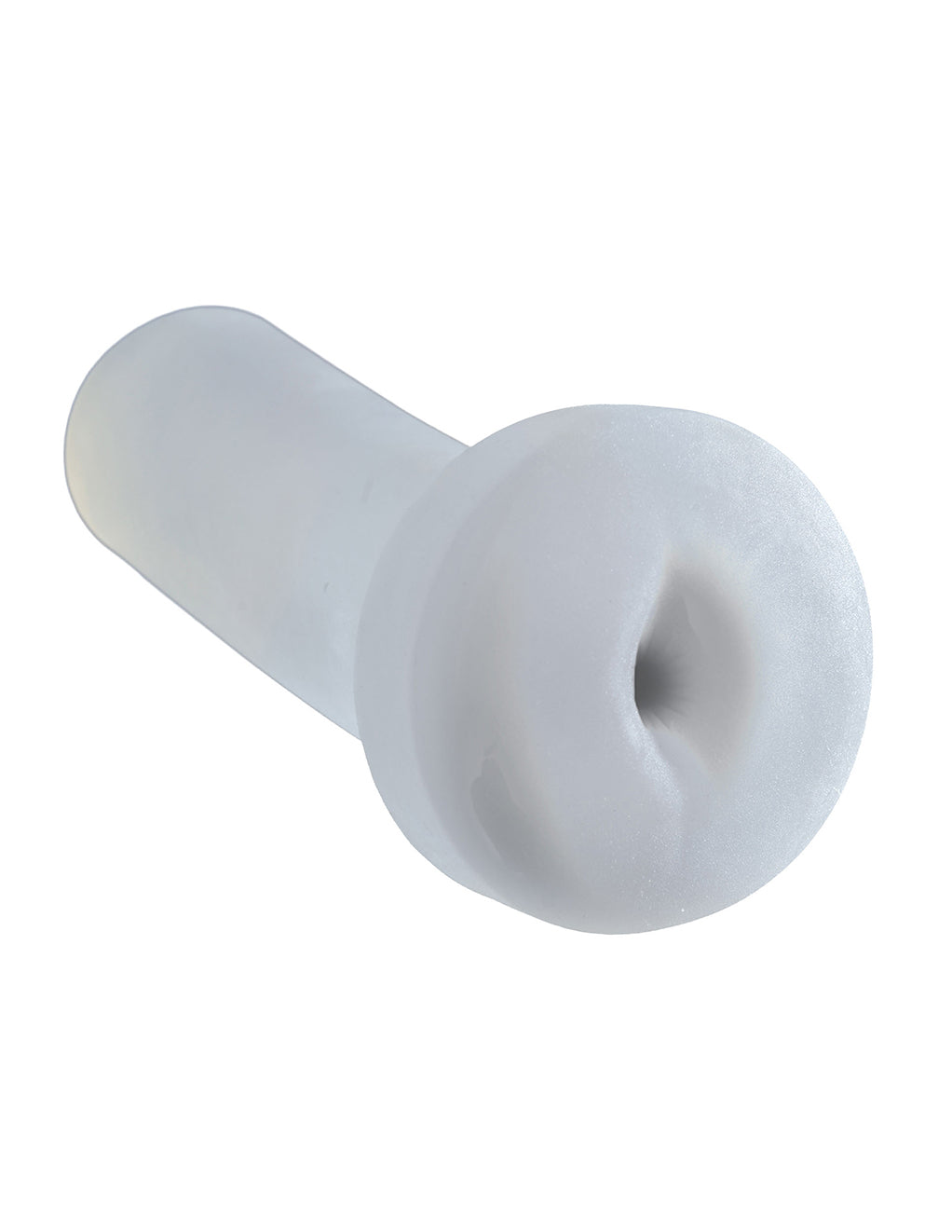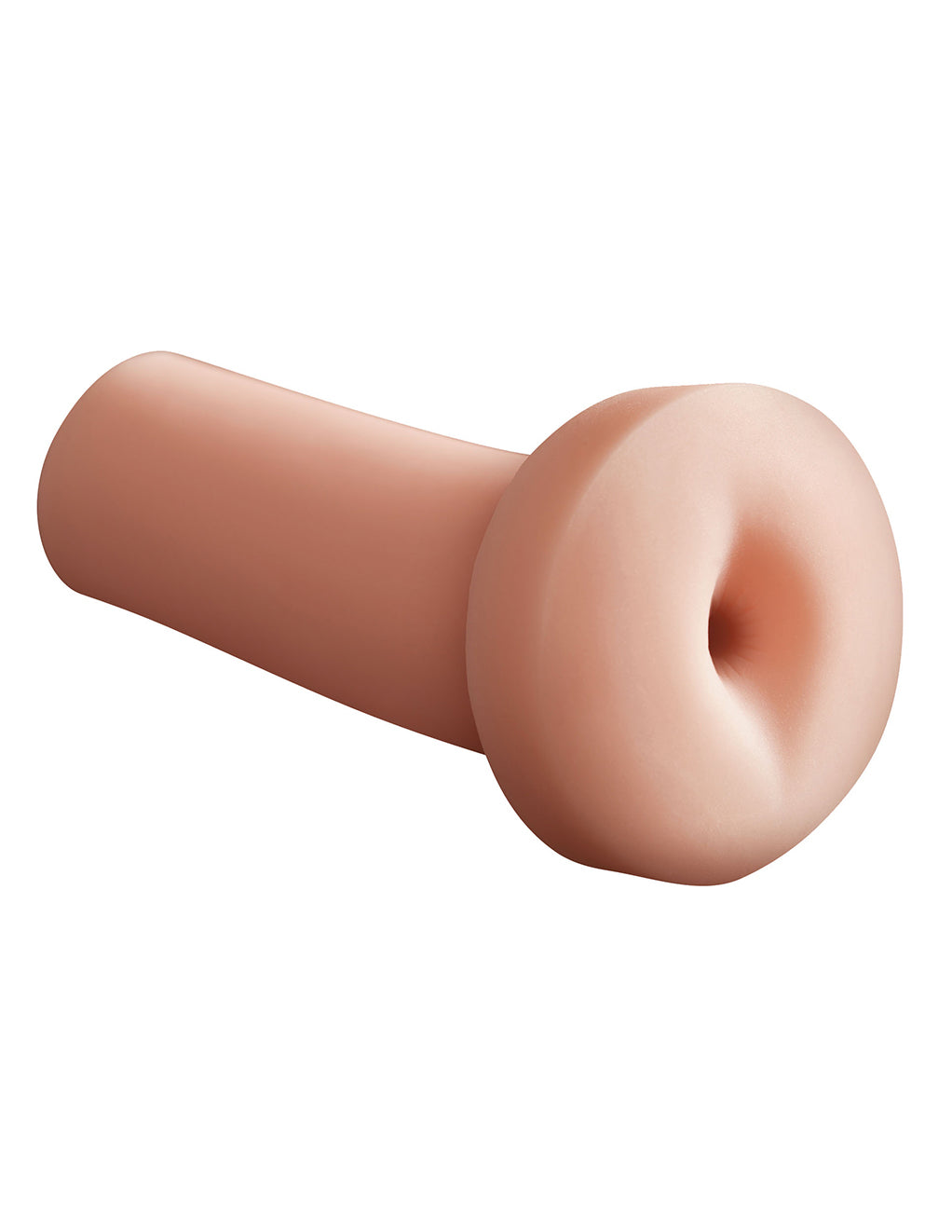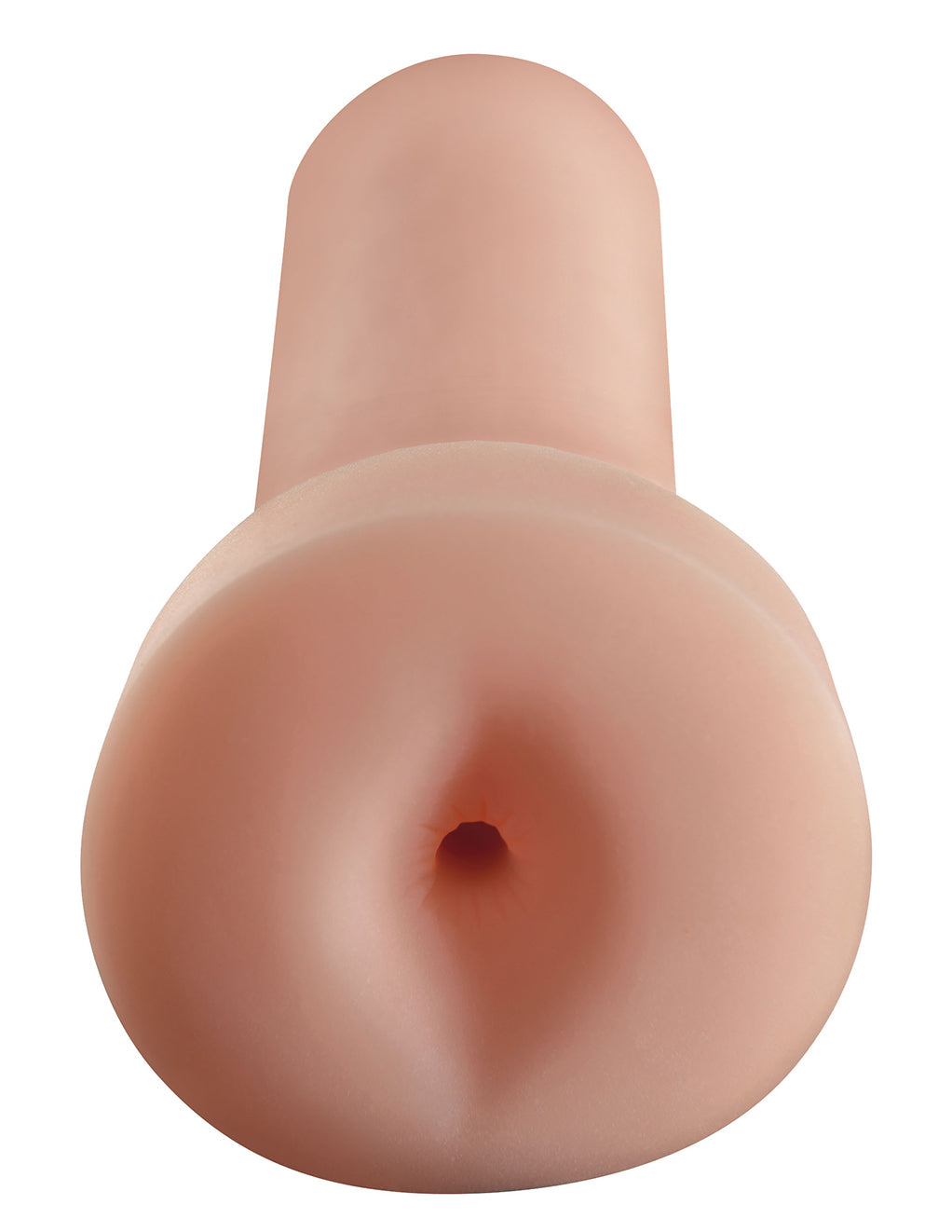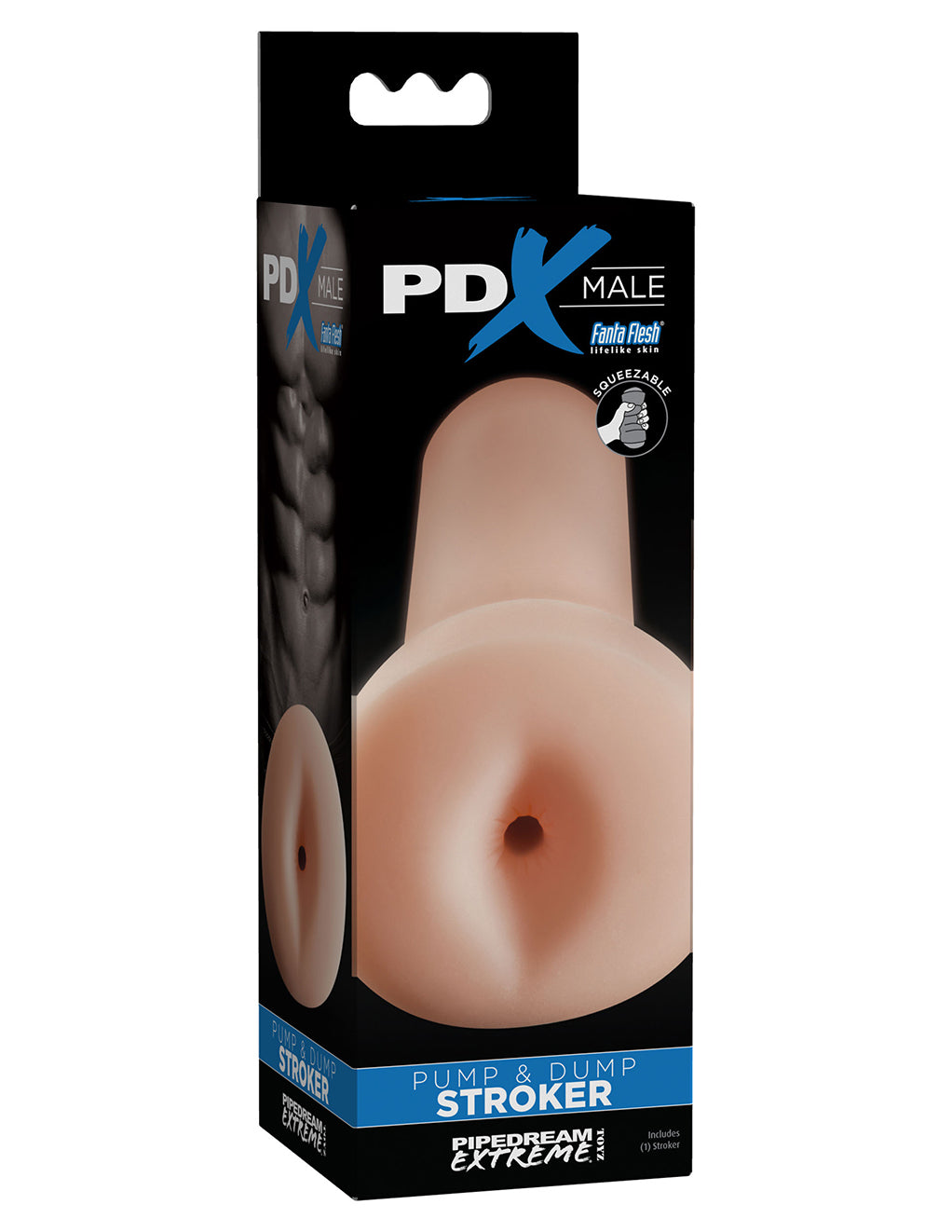 PDX Male Pump & Dump Stroker
The Pump & Dump Stroker by PDX Male is a portable textured anal masturbator.  It is 5.25 inches long and 1.5 inches wide, but it can stretch and expand to double its size.  It is made of TPE, a soft and stretchy material that warms to your touch.  Its inner lining is textured for your pleasure.  Its exterior molding has a 2.5 inch depth.  The anal molding looks realistic and has a inner dip to easily slip it in.  Pump & Dump into this stroker.  It is easy to clean and easy to use.  Use a little bit or a lot of water based lubricant.
This product has a 90 day manufacturer's warranty through PDX Brands.
Wash in warm water with your favorite toy cleaner
Compatible with water based lubricant
Dry and apply toy powder to absorb excess moisture
Store separately from like materials in a cool, dry place
Details
90 Day Warranty via PDX Brands
Color: Vanilla, Clear
Material: TPE
Dimensions: 5.25" x 1.5", 5"
Brand: PDX MALE
Model #: 379021 (Vanilla), 379120 (Clear)