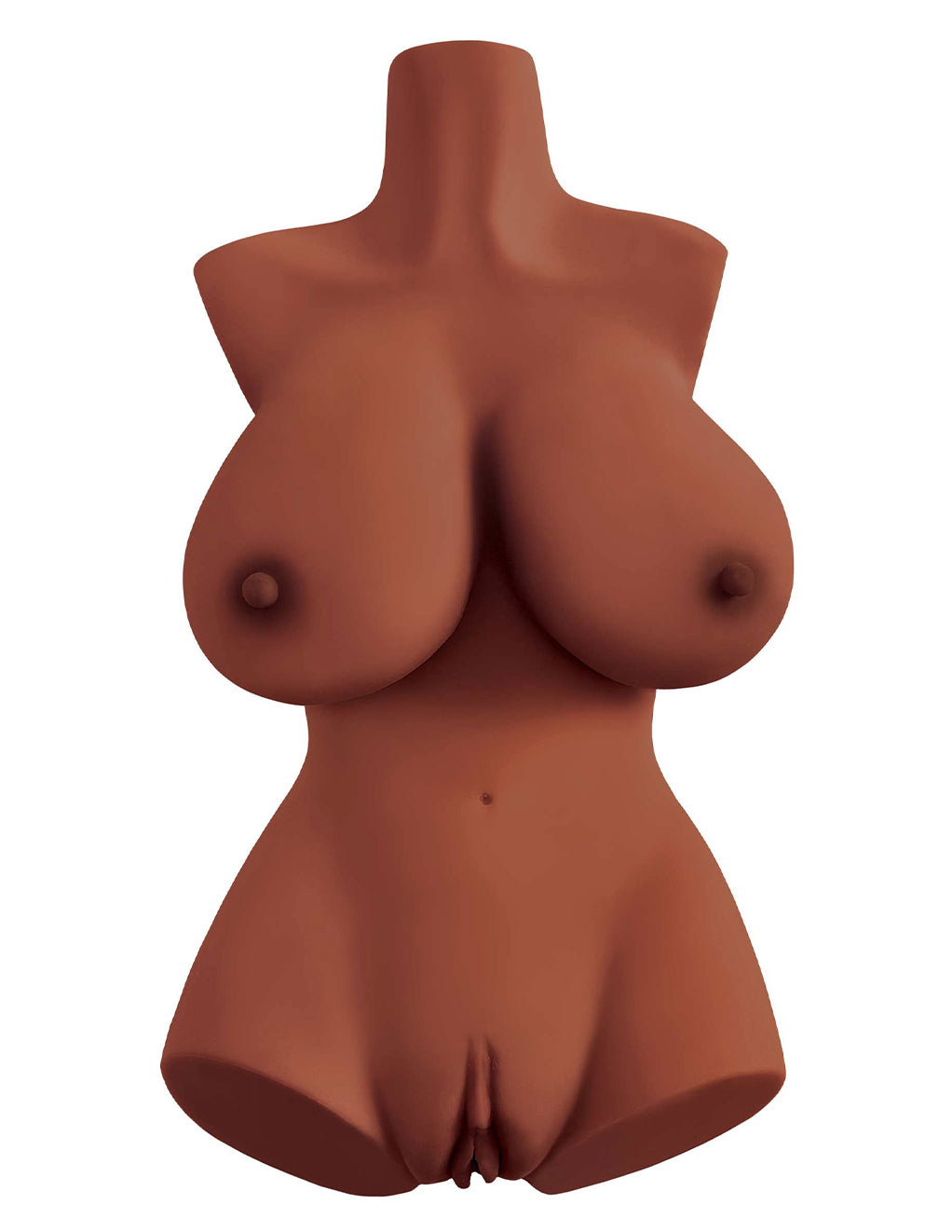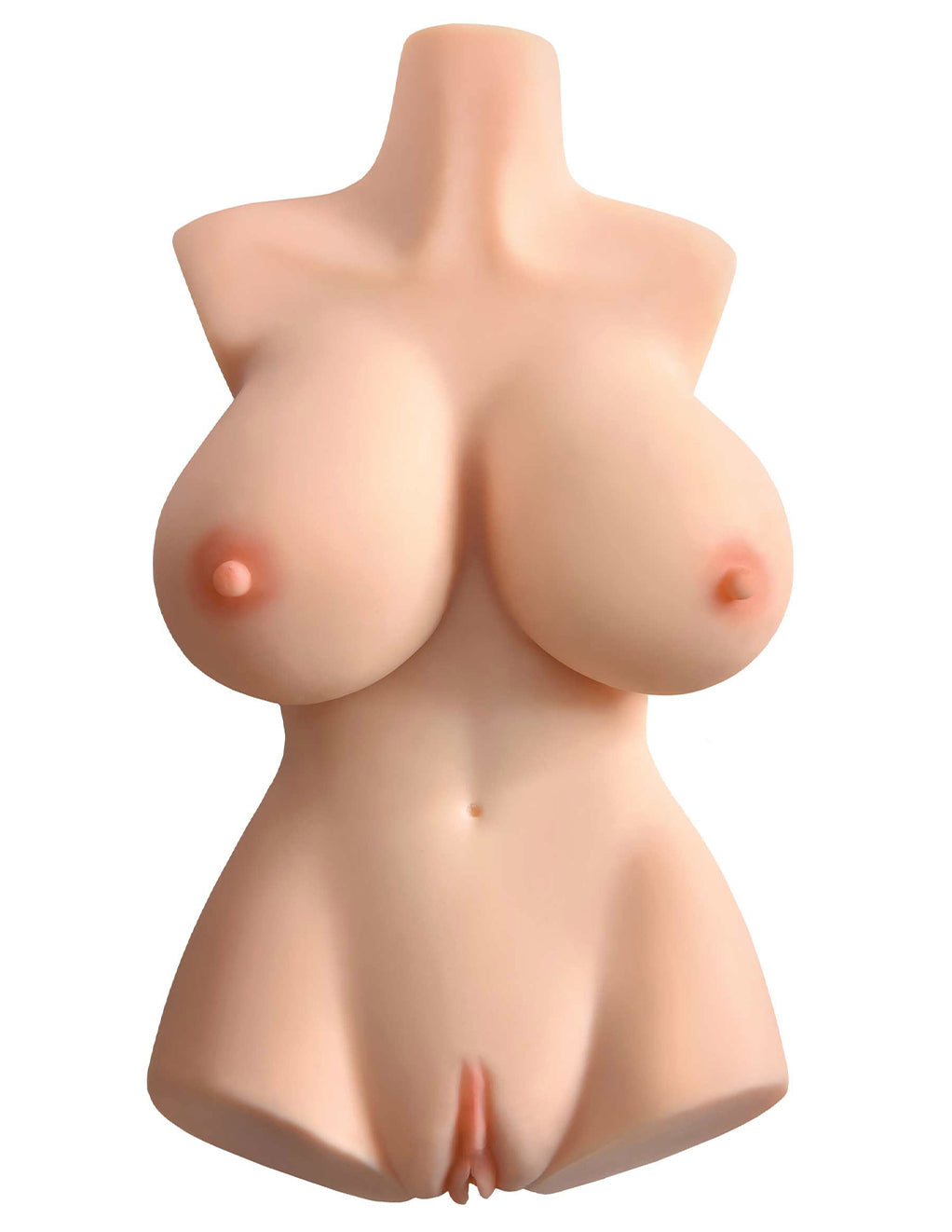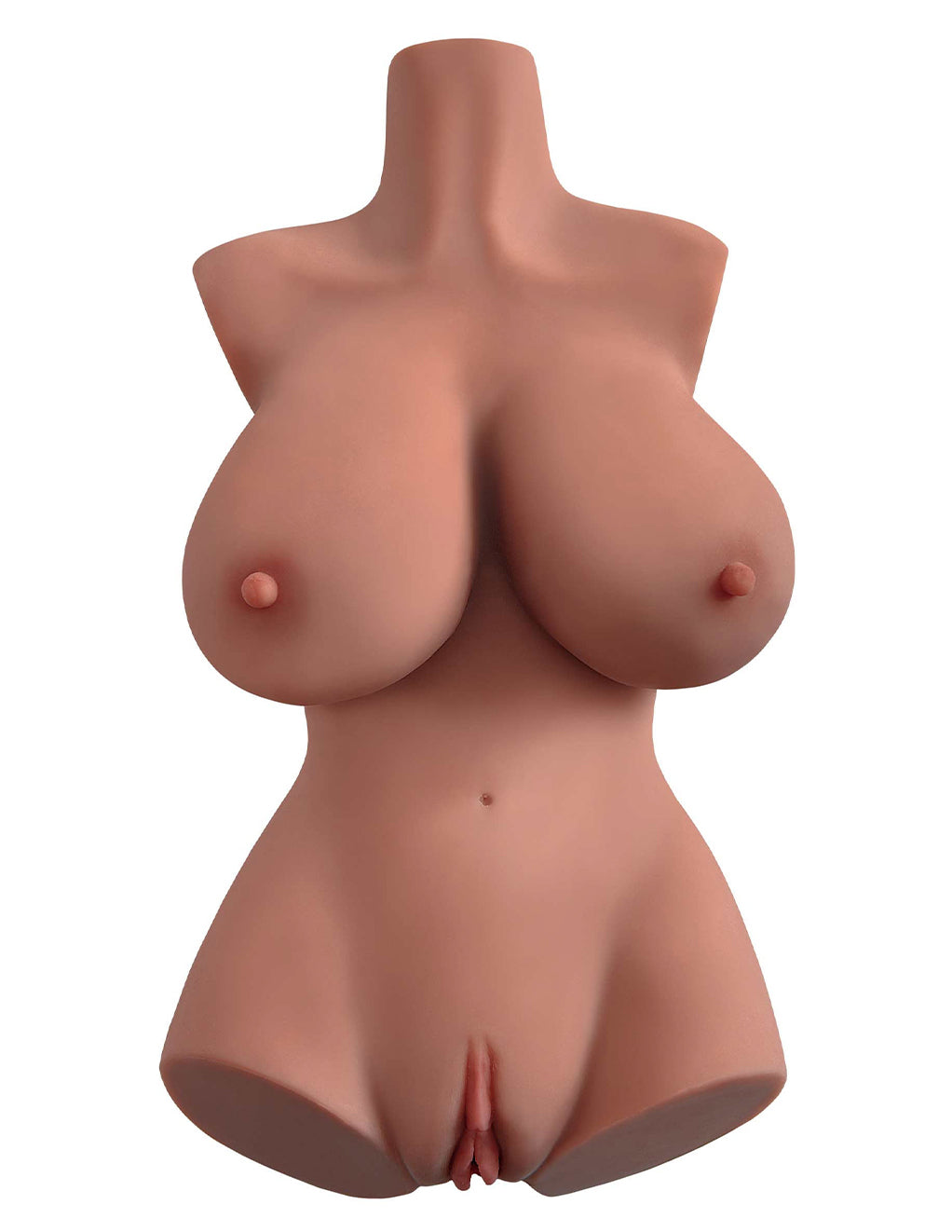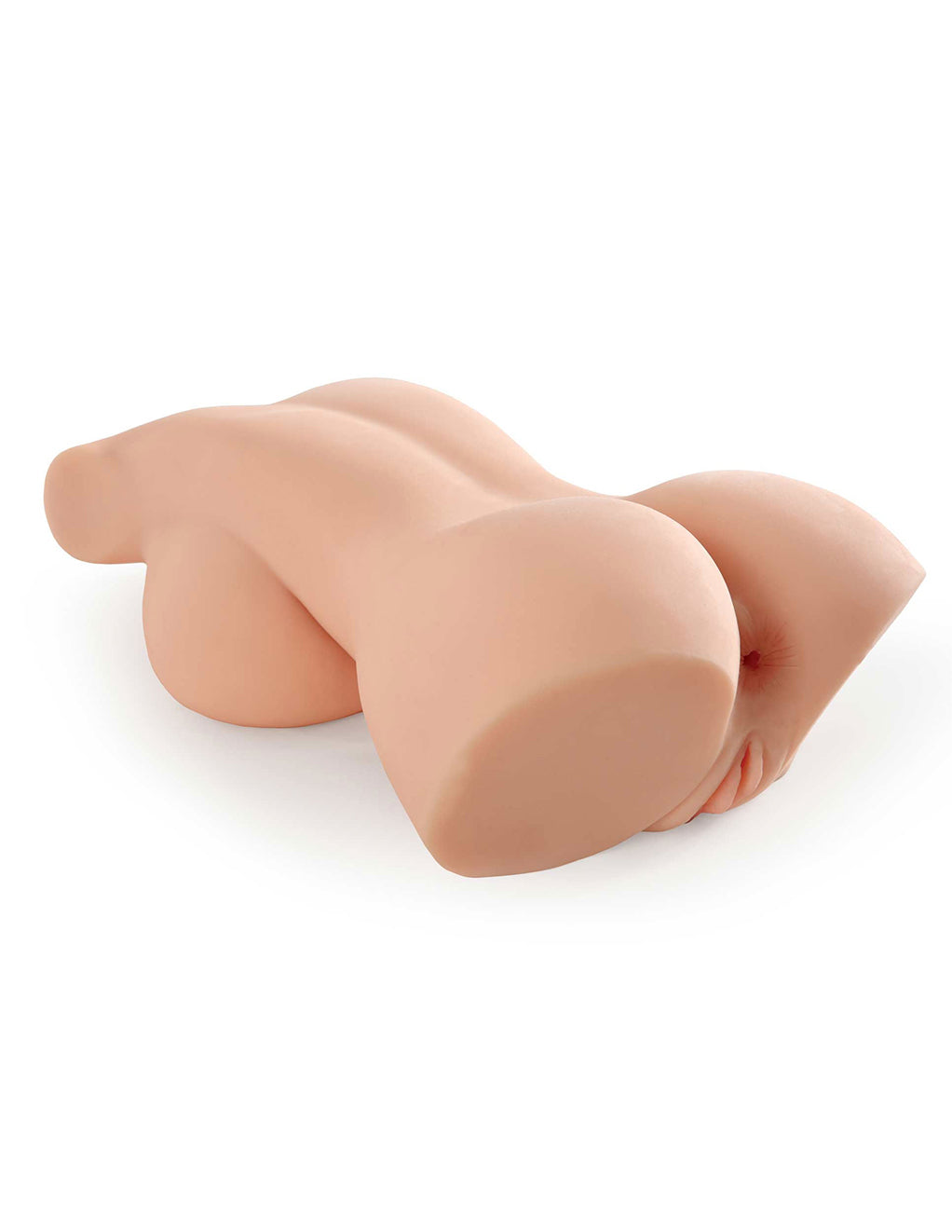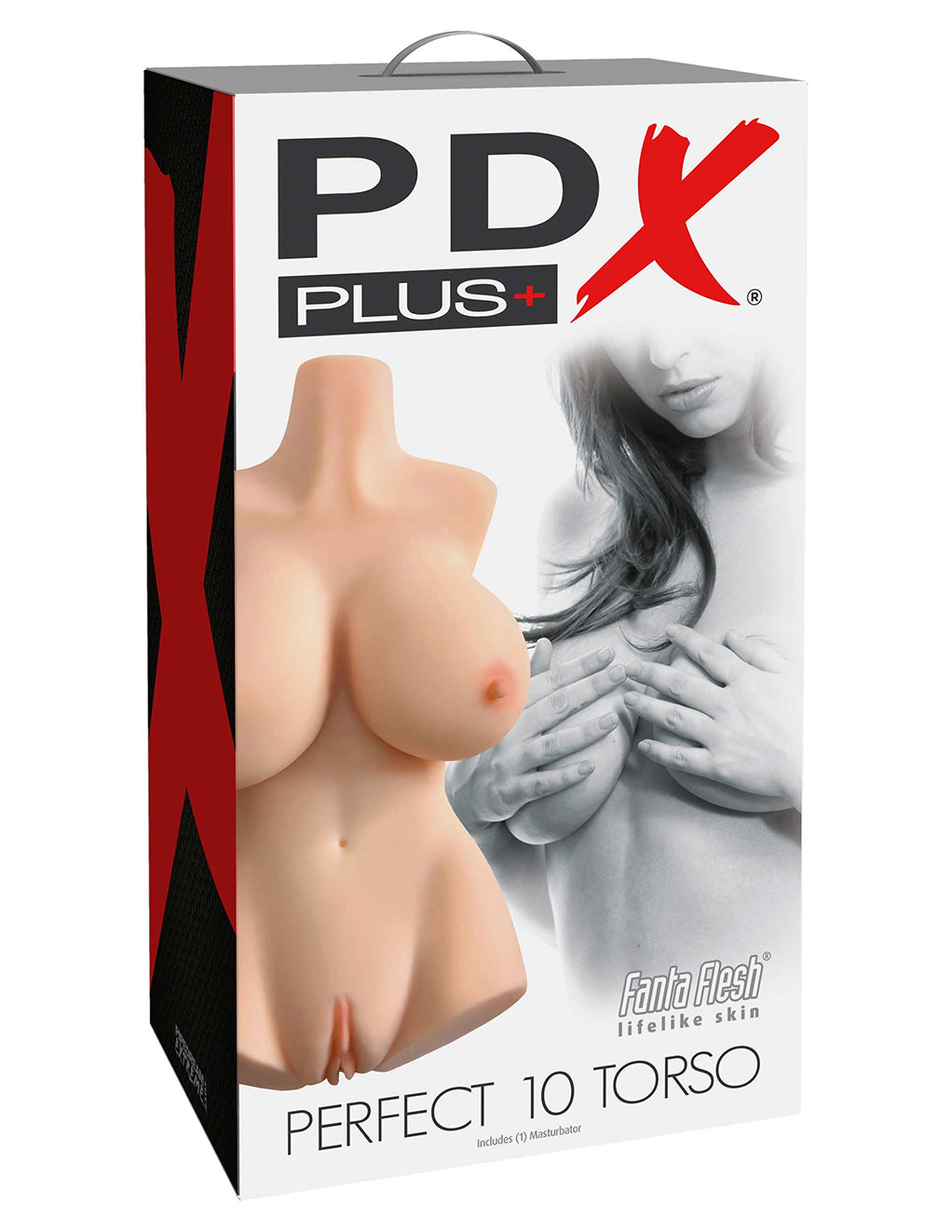 PDX Plus Perfect 10 Torso
Own your own torso body masturbator.  The Perfect 10 Torso by PDX Plus is a smaller version of its heavy duty body form.  It is 17.5 inches long, 8.5 inches wide, and has 2 openings you can penetrate at 5 inches deep.  It is made of Fanta Flesh material.  This body form is soft, squishy, and stretches however you like.  Its interior lining is textured and has a vaginal and anal opening.  You can flip it over and feel its curvy back side and small waist.  This little body form has large breasts on a little form.  You can squeeze them together while your member slides between them.  Use plenty of water based lubricant.
This product has a 90 day manufacturer's warranty through PDX Brands.
Compatible with only water based lubricant
Wash in warm water with toy cleaner
Dry and apply toy powder to absorb moisture
Store in a cool, dry place separately from similar materials
Details
90 Day Warranty via PDX Brands
Color: Vanilla, Chocolate, Caramel
Material: Fanta Flesh
Dimensions: 17" x 8", 5" insertable length
Brand: PDX Plus
Model #: RD61421 (Vanilla), RD61429 (Chocolate), RD61522 (Caramel)