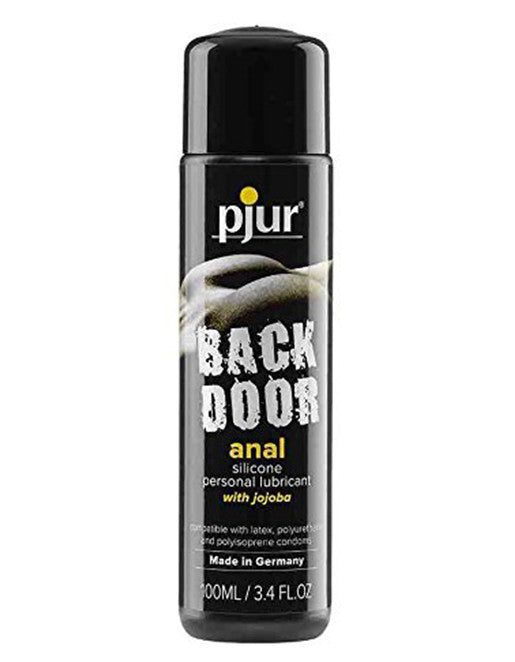 Pjur Backdoor Silicone Relaxing Lubricant
In the heat of the moment, you want everything to go smoothly. You don't want to worry about unwanted discomfort or dryness, especially when everything else feels so good. For those who prefer intense anal penetration, no other lube works as well as Pjur BACKDOOR silicone-based anal lubricant. The jojoba-infused formula relaxes the muscles and helps enhance your anal pleasure.
The silicone-based lube is hypoallergenic, latex condom safe, and super slippery, making it an excellent addition to anal or vaginal play and will leave your skin feeling incredibly soft. Pjur BACKDOOR can also be used in foreplay as a sensual massage oil and on sex toys.
Avoid contact with eyes
Keep out of the reach of children
Do not use on irritated or infected skin
This product is not a contraceptive and contains no spermicide
If irritation or discomfort develops, discontinue use and consult a healthcare professional
Very slippery on surfaces so clean spills immediately and use special caution in bath and shower areas