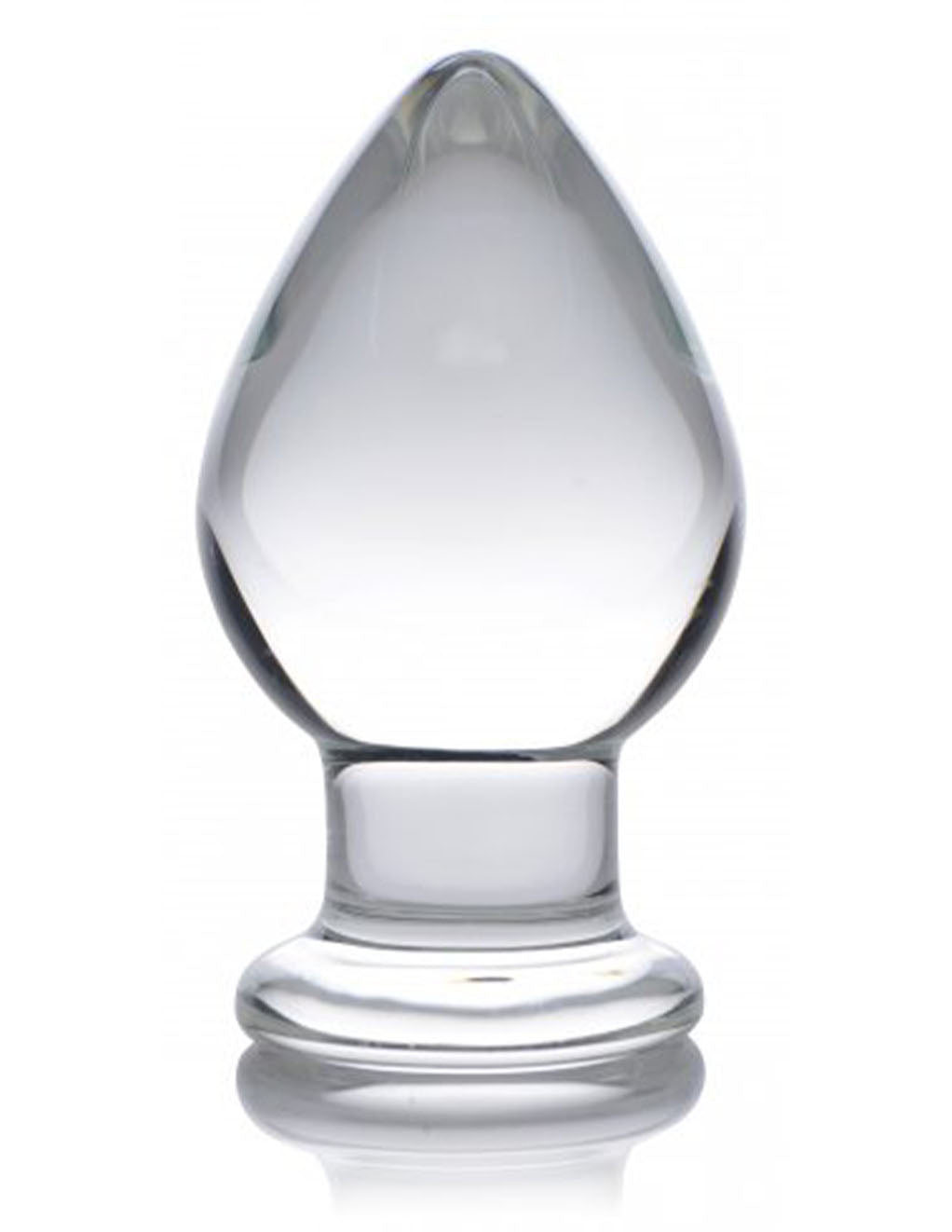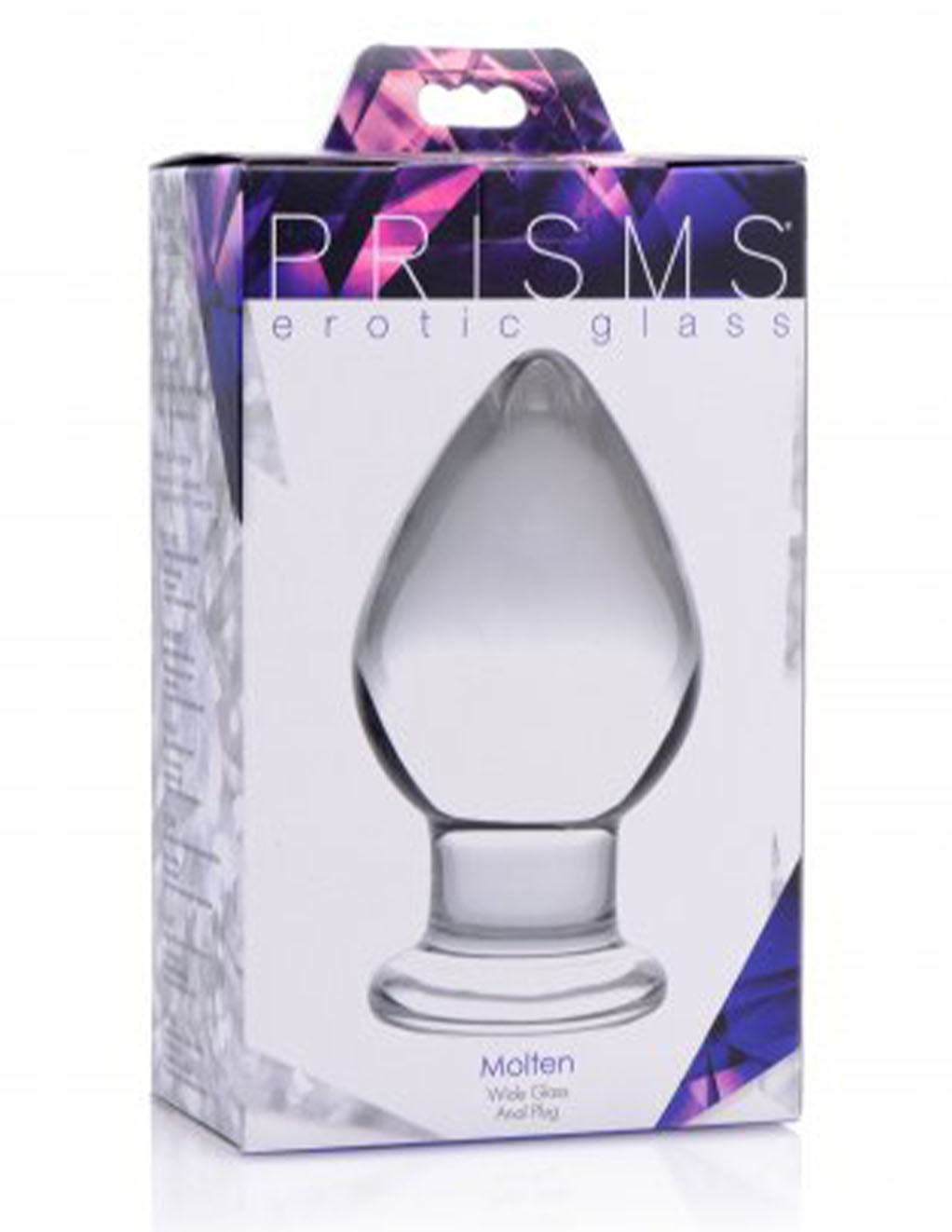 Prisms Erotic Glass Molten Wide Glass Butt Plug
The Molten Wide Glass Butt Plug is for intermediate to advanced users.  It is 4.75 inches long and 2.5 inches wide.  It has 2.25 inches of insertable length.  This plug is made of borosilicate glass, a type of glass that withstands extreme temperatures and won't expand and shatter like normal glass.  This plug is non-porous which makes it very hygienic.  It has a tapered tip for ease of insertion.  The neck is narrow to allow the sphincter to relax around it.  Its flared base keeps the toy from going all the way in.  This plug is compatible with all lubricants.  It is easy to clean with warm water and your favorite toy cleaner.  It can be boiled for up to 3 minutes to fully sterilize.
This toy has a 30 day warranty with XR Brands. Please read the returns and warranty requirements before contacting XR Brands. Click here for XR Brands warranty information.
Wash in warm water with your favorite toy cleaner
Boil for up to 3 minutes to fully sterilize
Temperature play: Run under hot or cold water before use