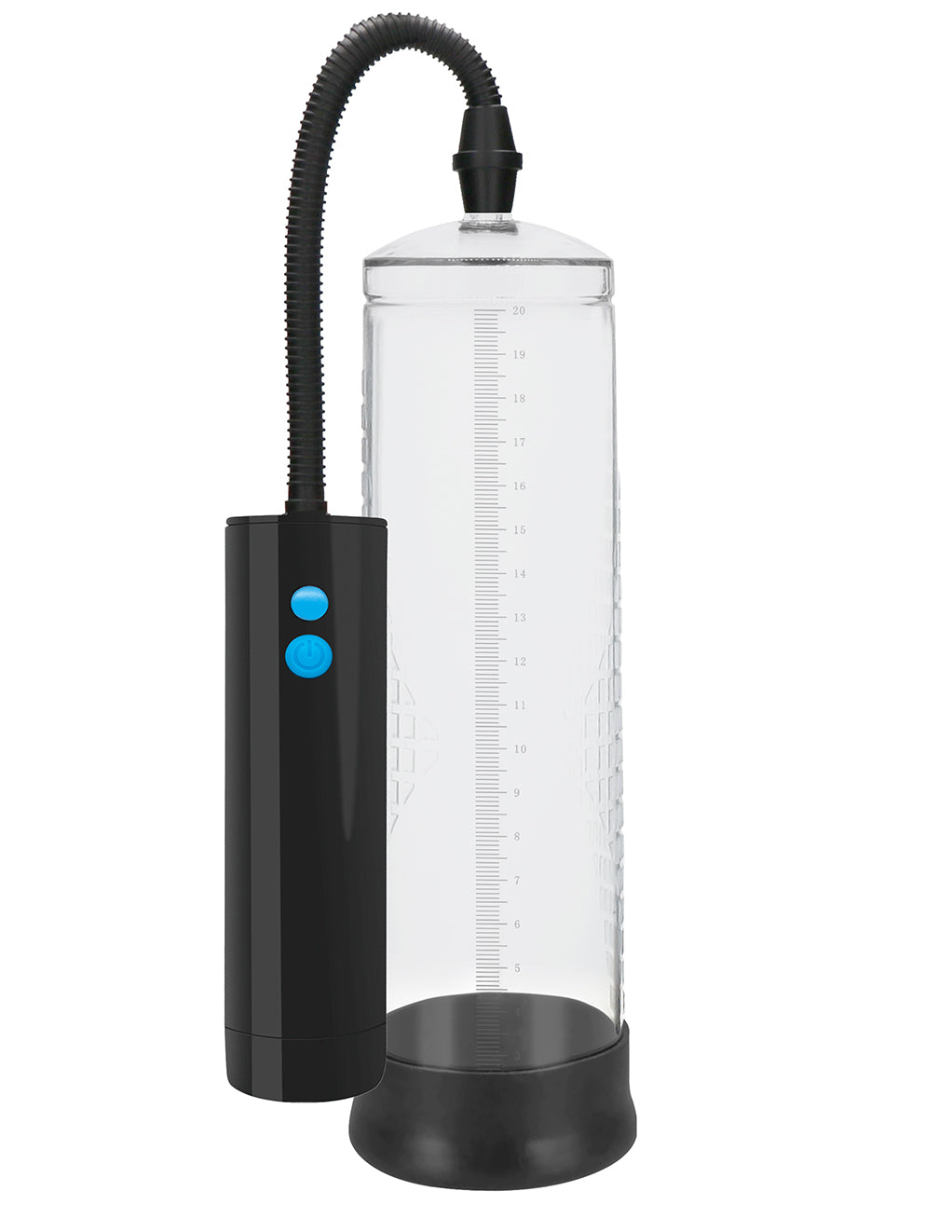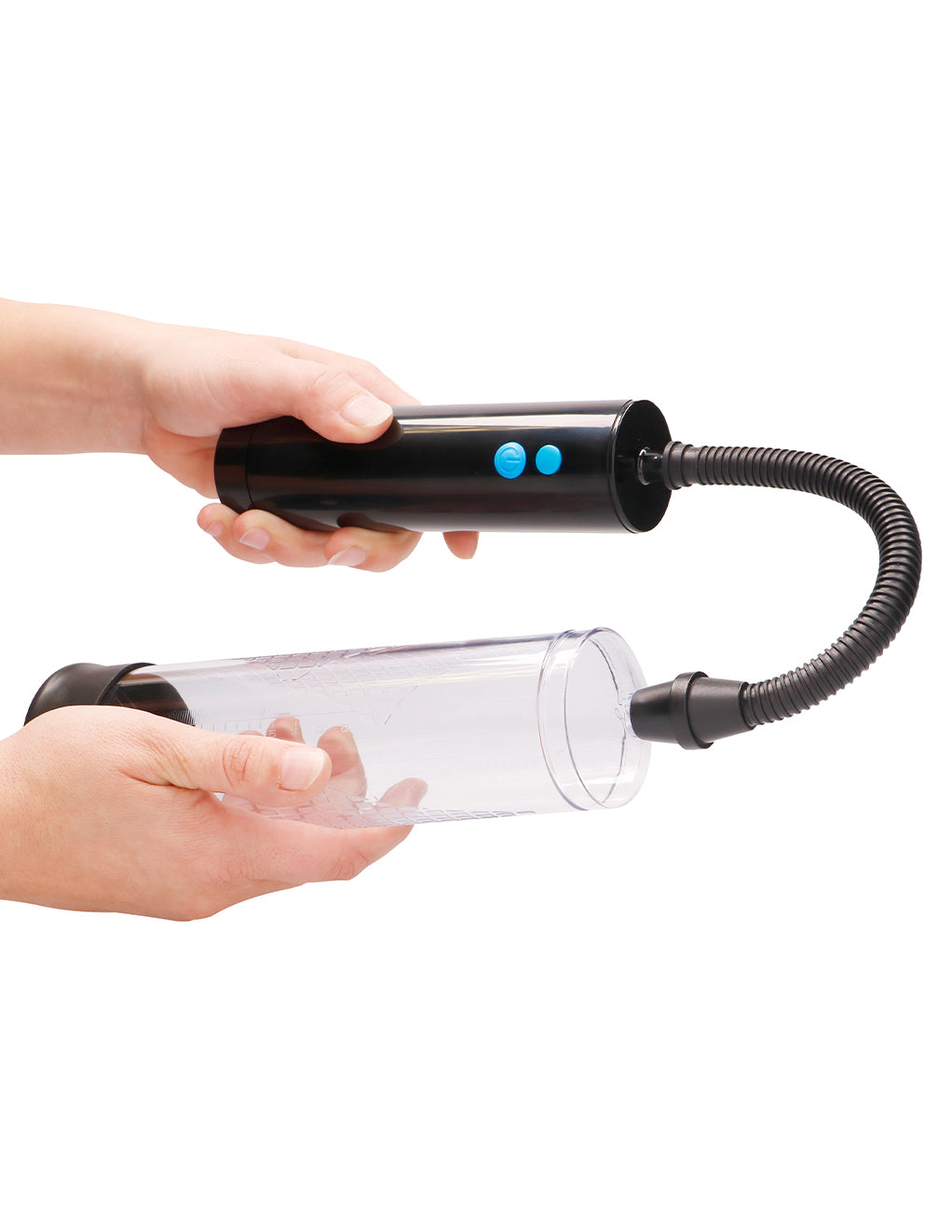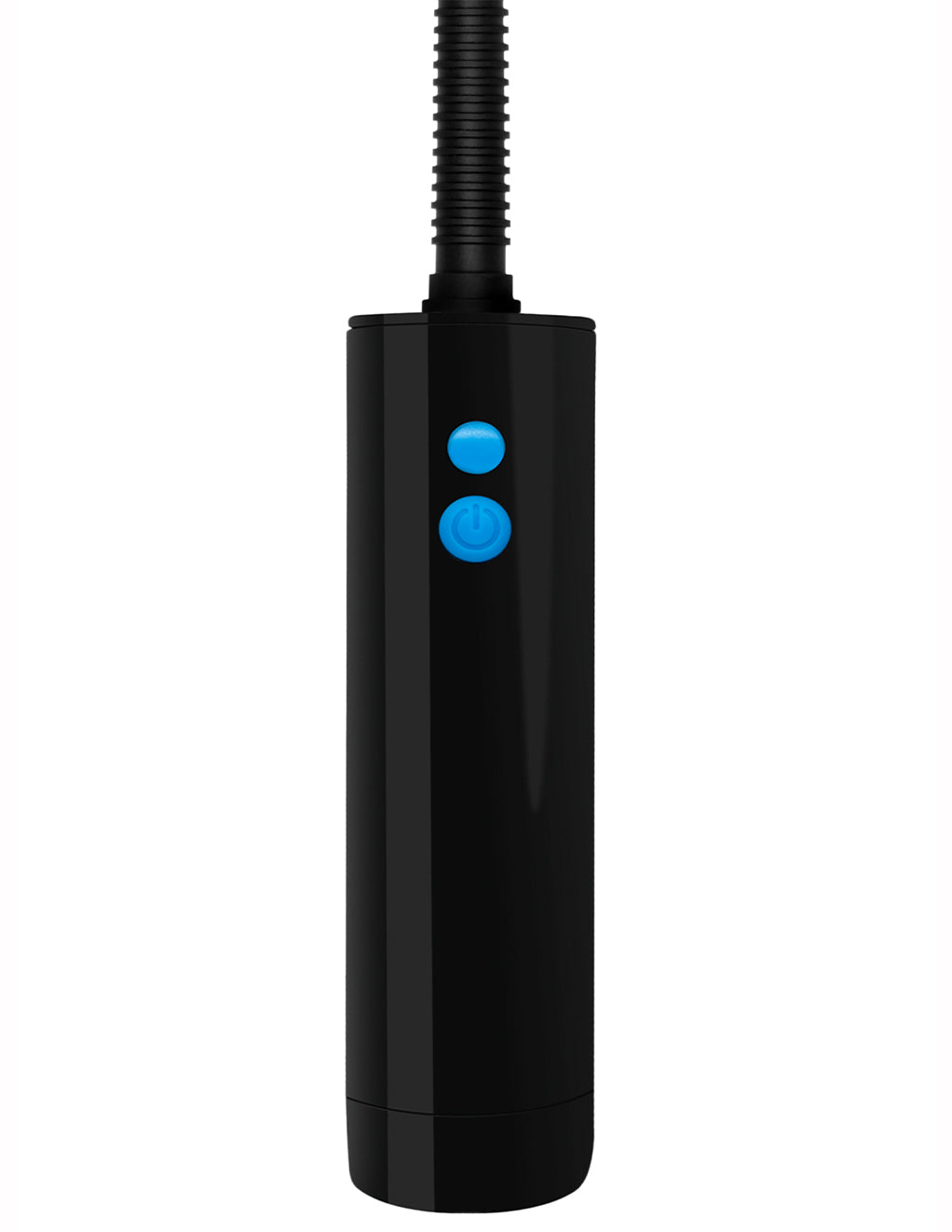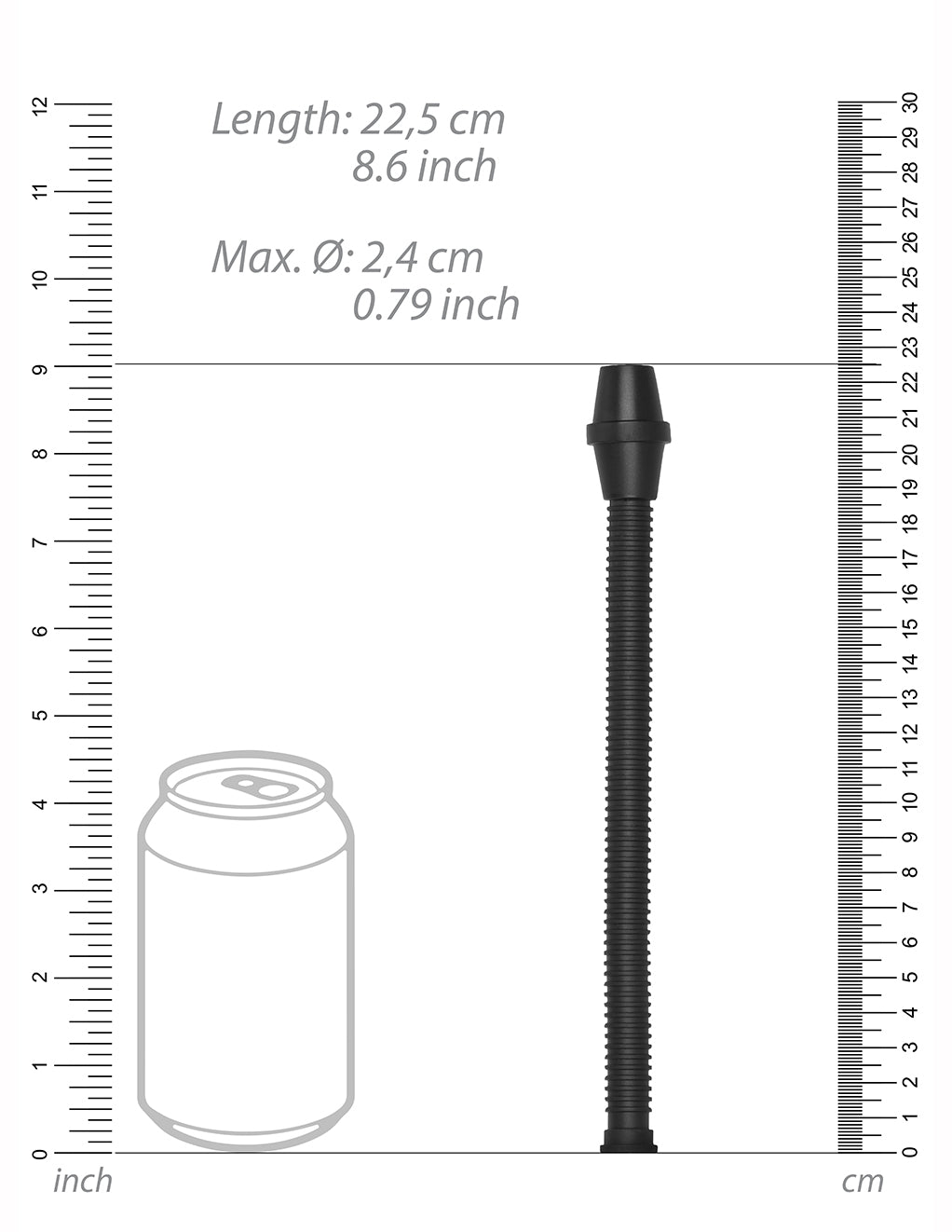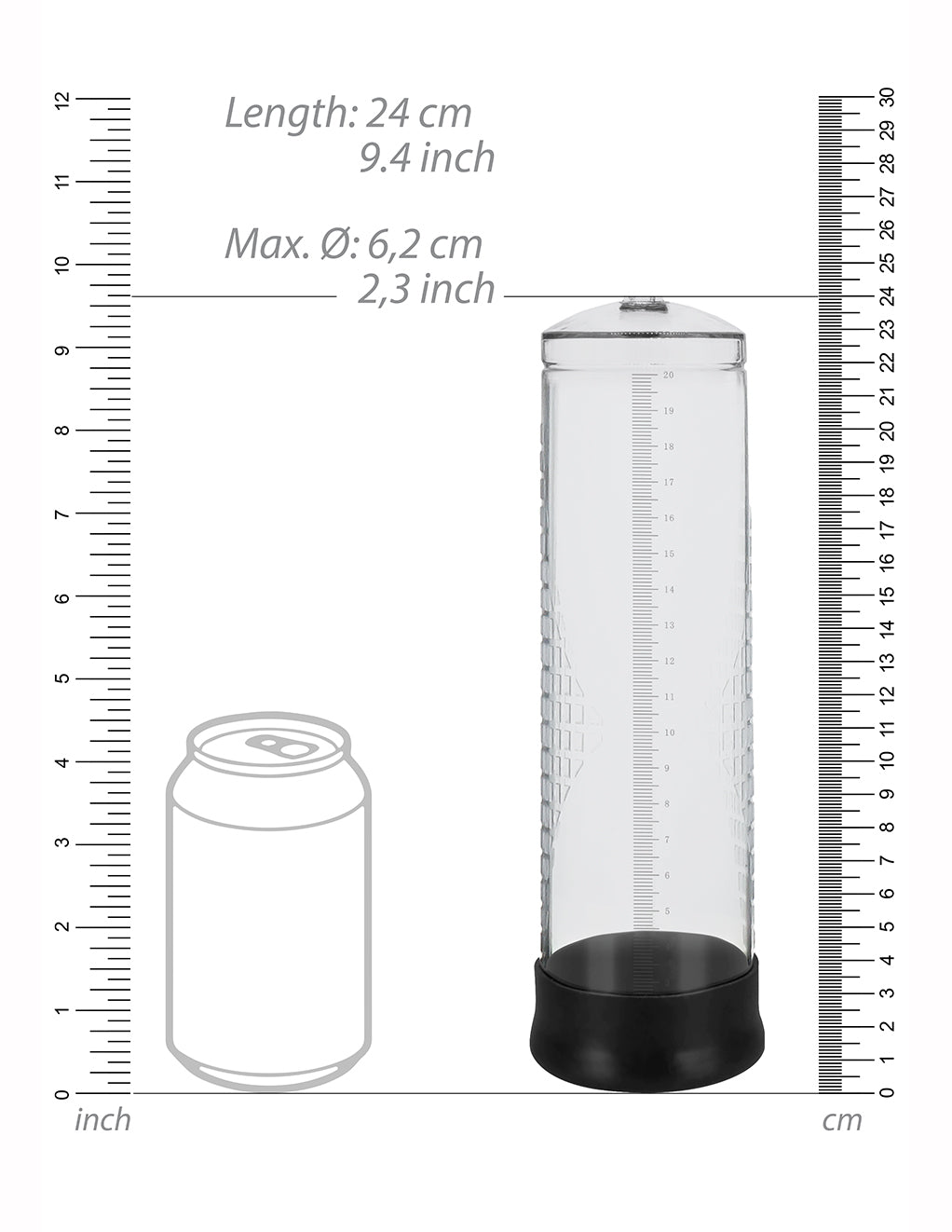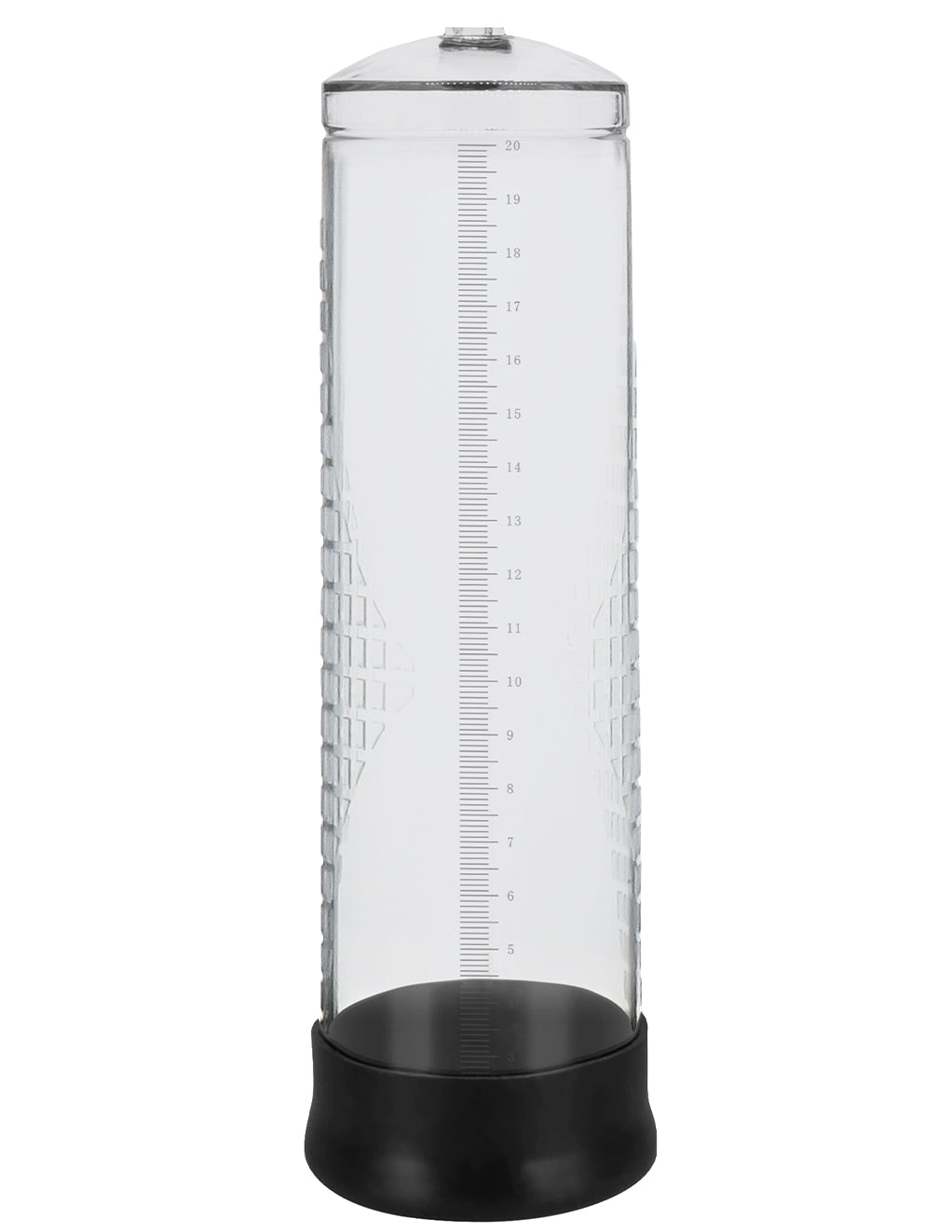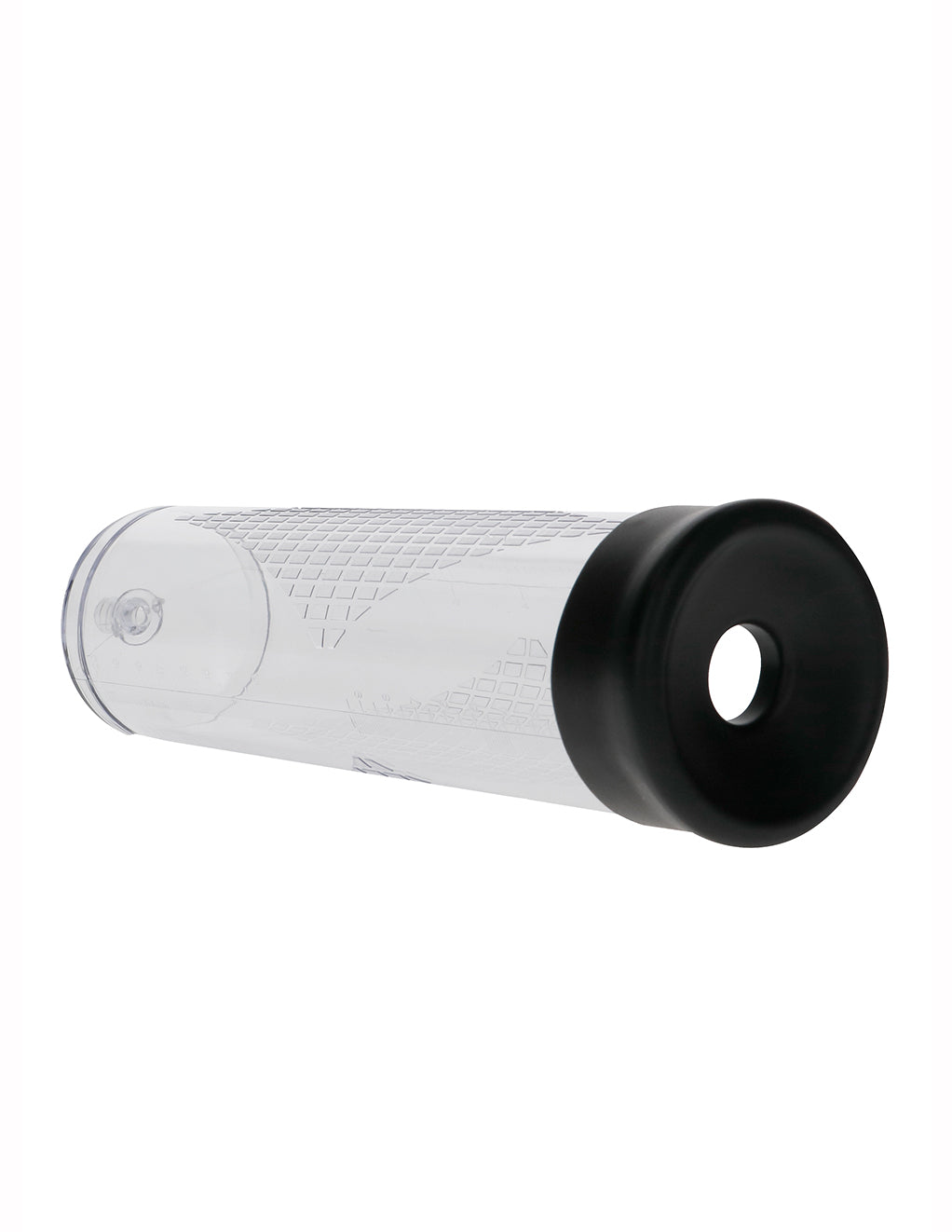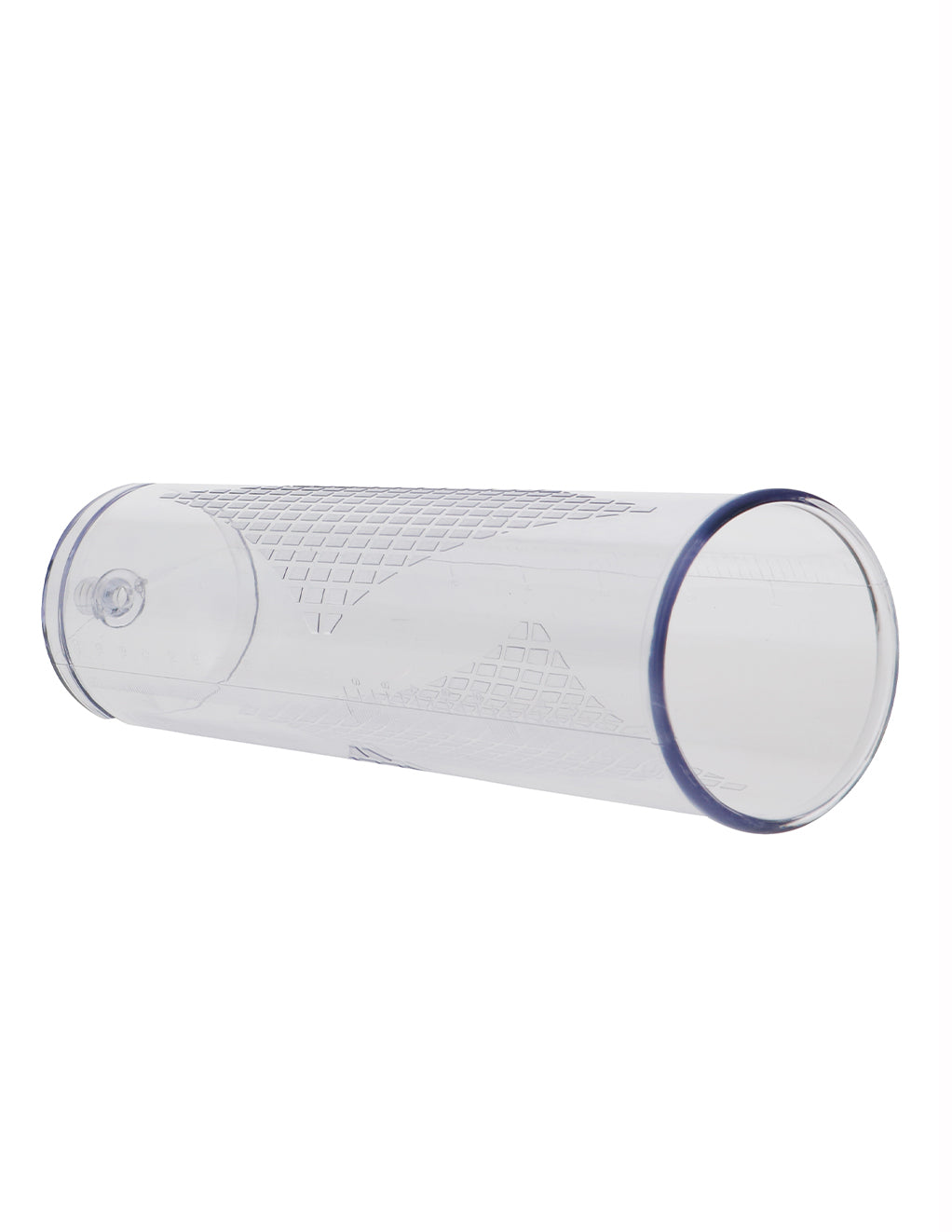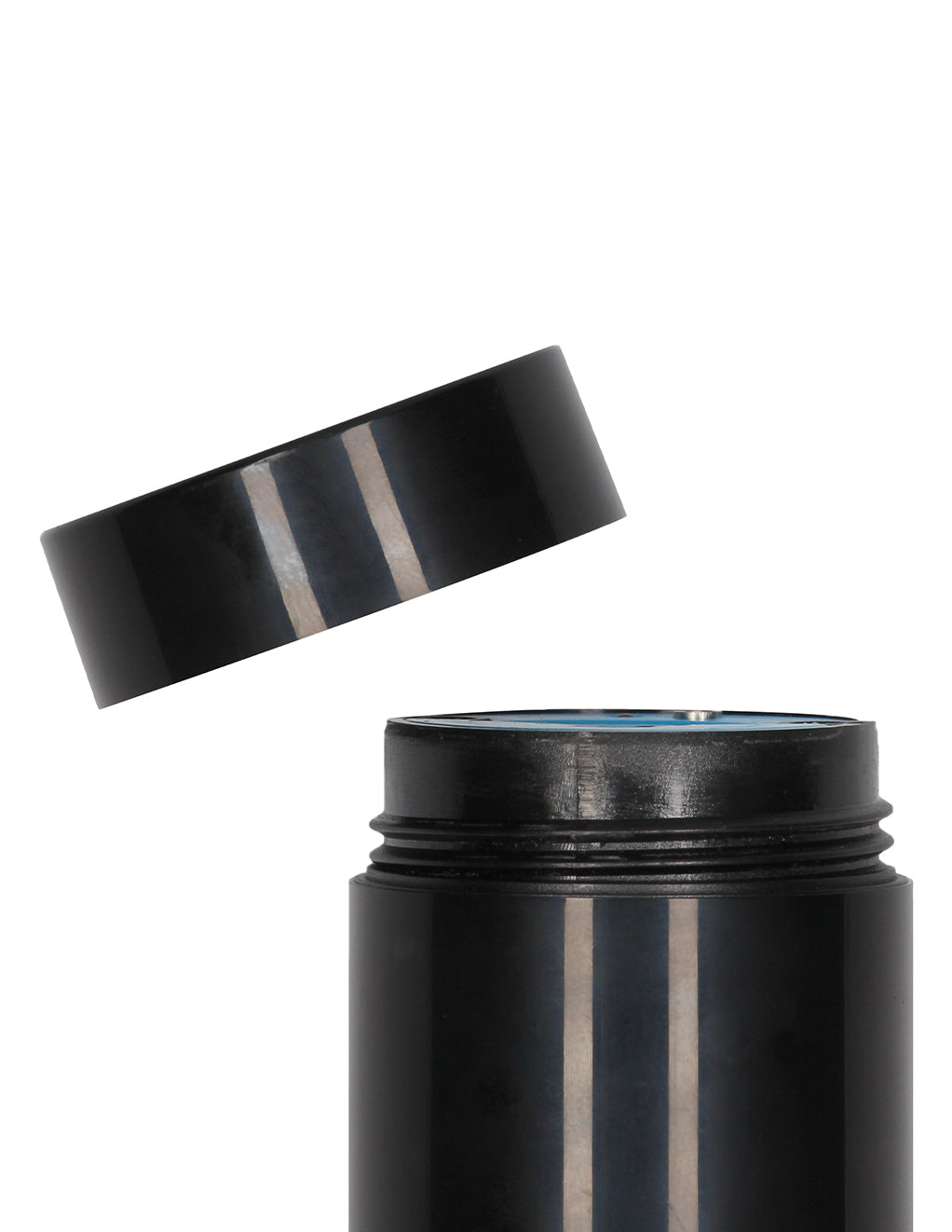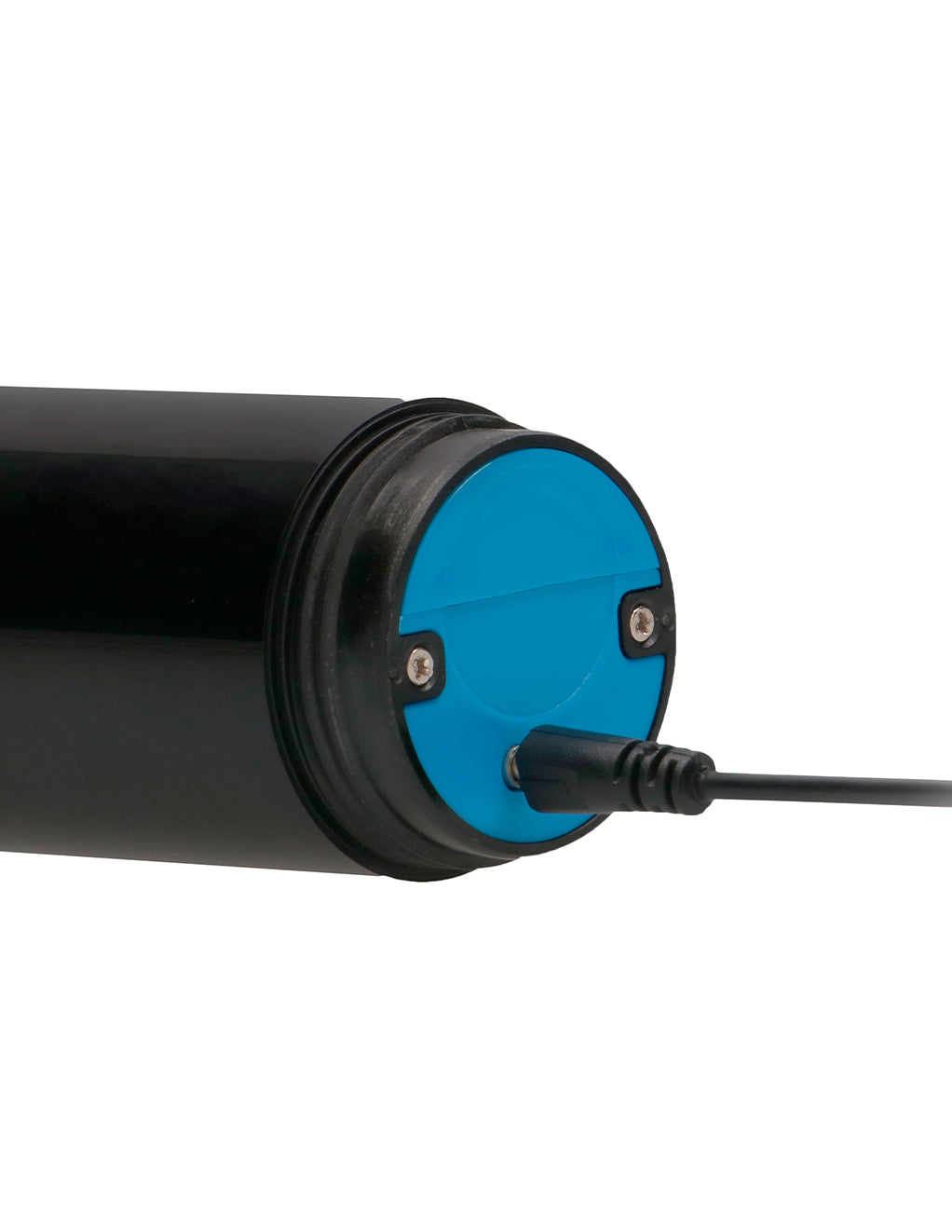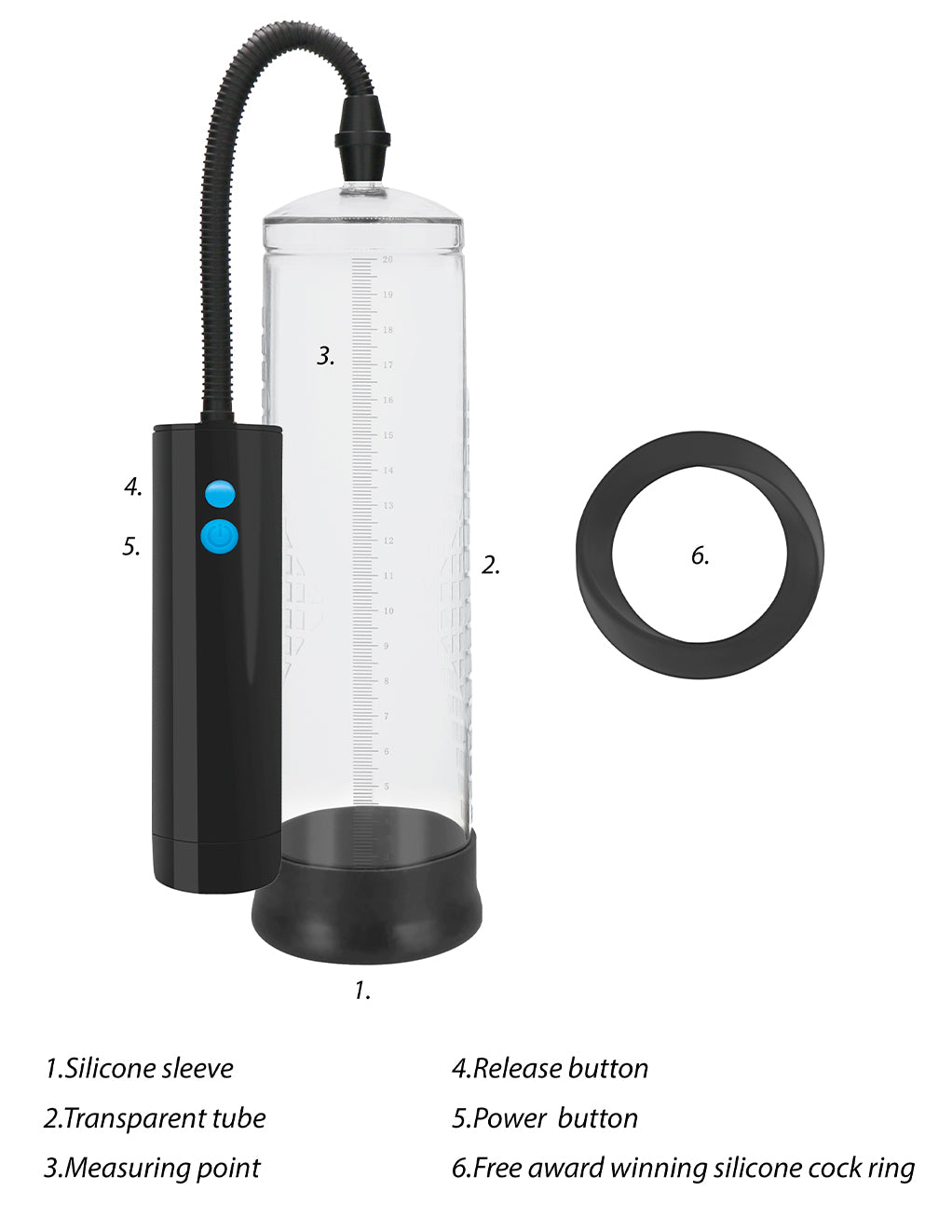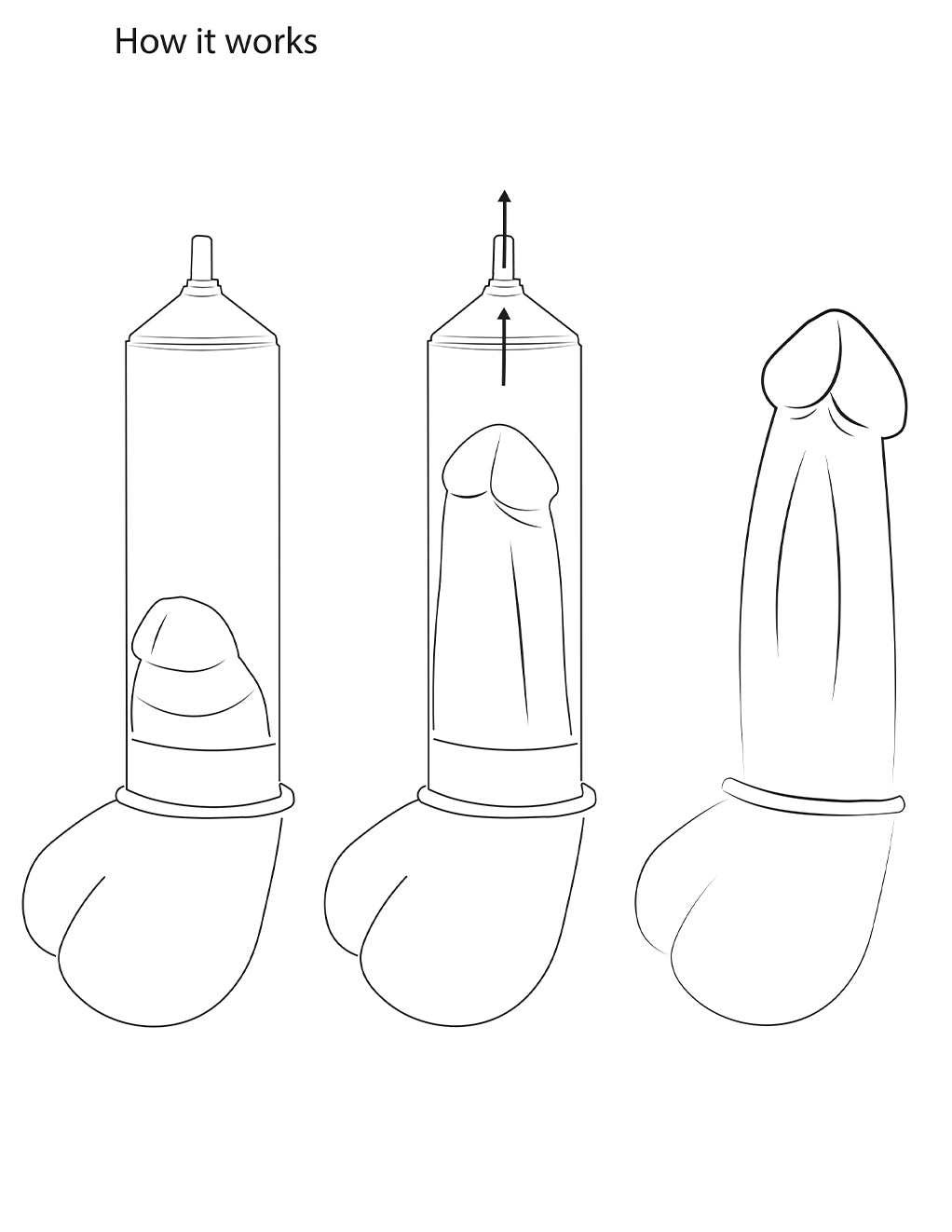 Pumped Extreme Power Auto Pump
This Extreme Power Auto Pump will temporarily expand your length and increase your pleasure.  The cylinder is 9.4 inches long and 2.7 inches wide.  It is made of acrylic material with silicone sleeves.  The pump remote is USB rechargeable. The included 10 inch hose creates a super strong vacuum as the silicone sleeve creates a tight and comfortable seal.  The pump forces blood to pool into the vessels of the penis, expanding its length and width.  This pump has enough room for room to grow.
Continued use of this pump can increase pleasure and length over time.  Other advantages of using a pump a couple of times a week are increased sexual appetite, delayed ejaculation, boosted testosterone, maintenance of longer and harder erections, and the support of penile tissue after prostate surgery.  
Details
Color: Clear
Brand: Shots America, PUMPED
Model #: PMP035TRA