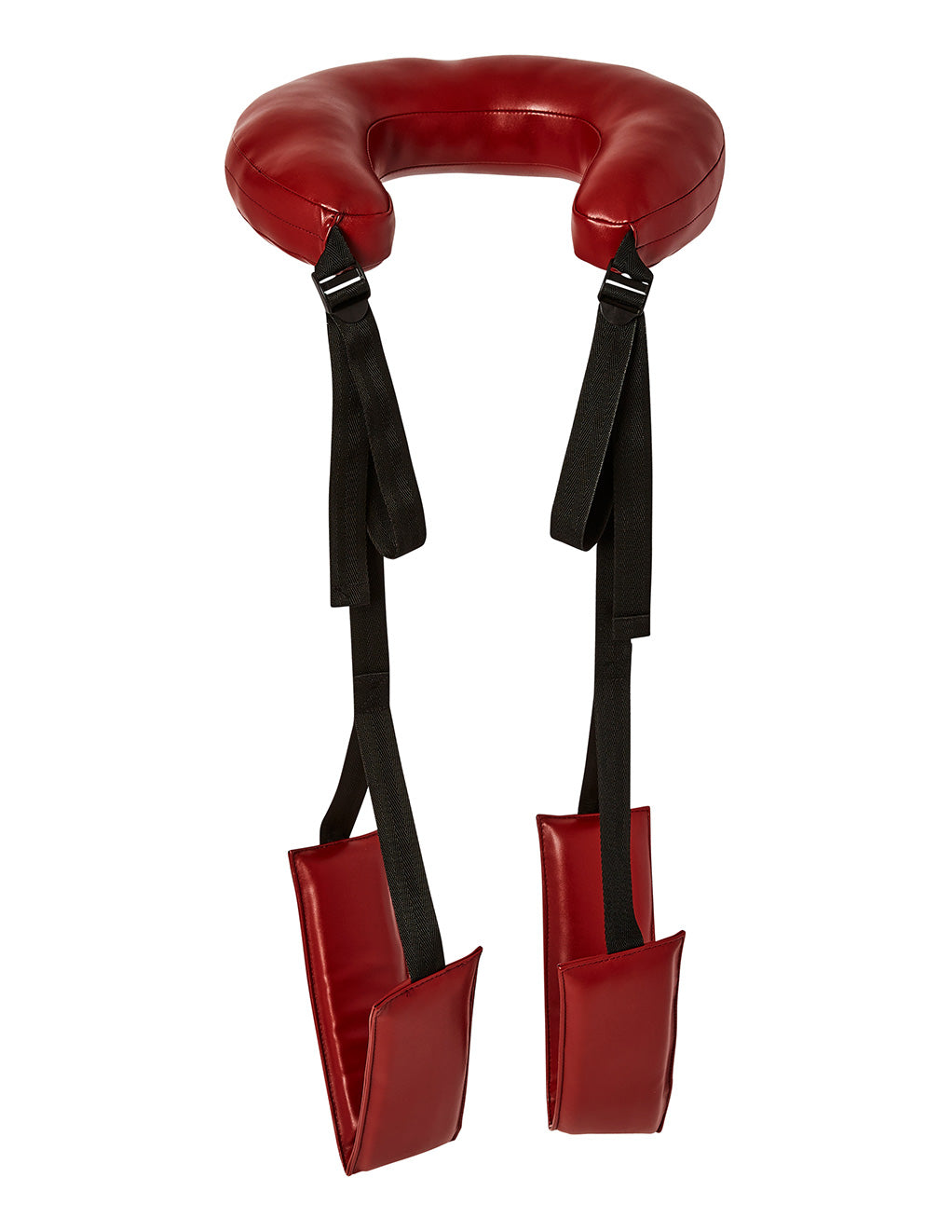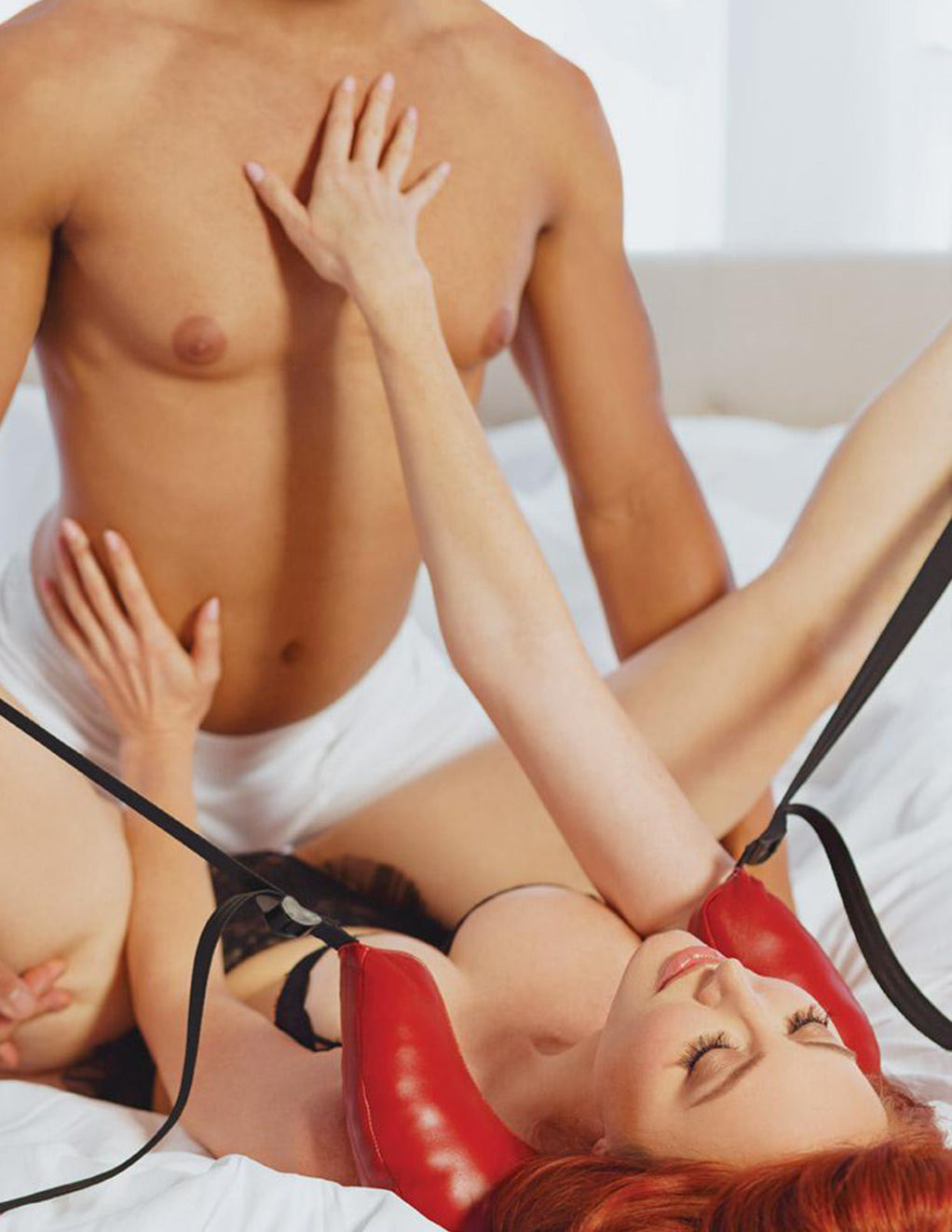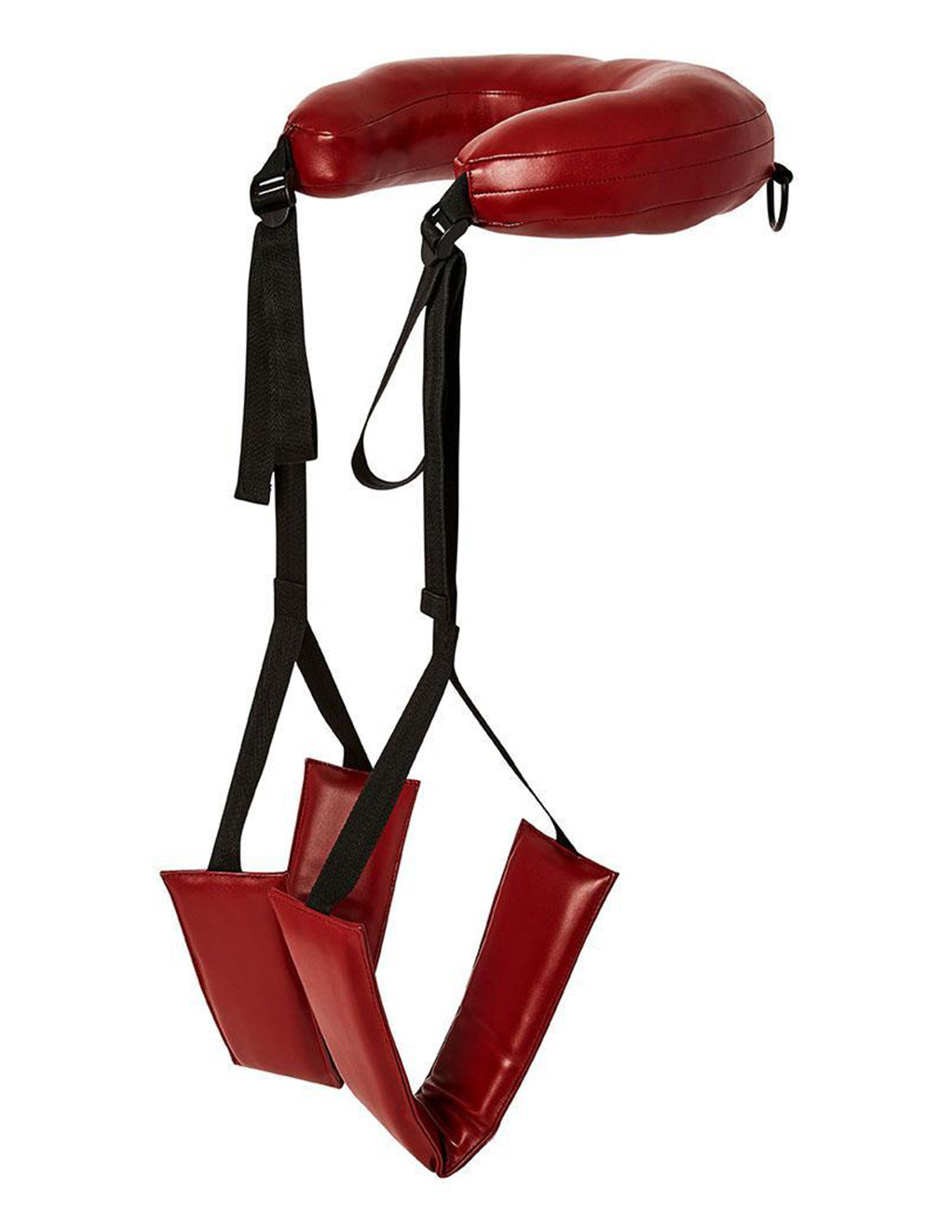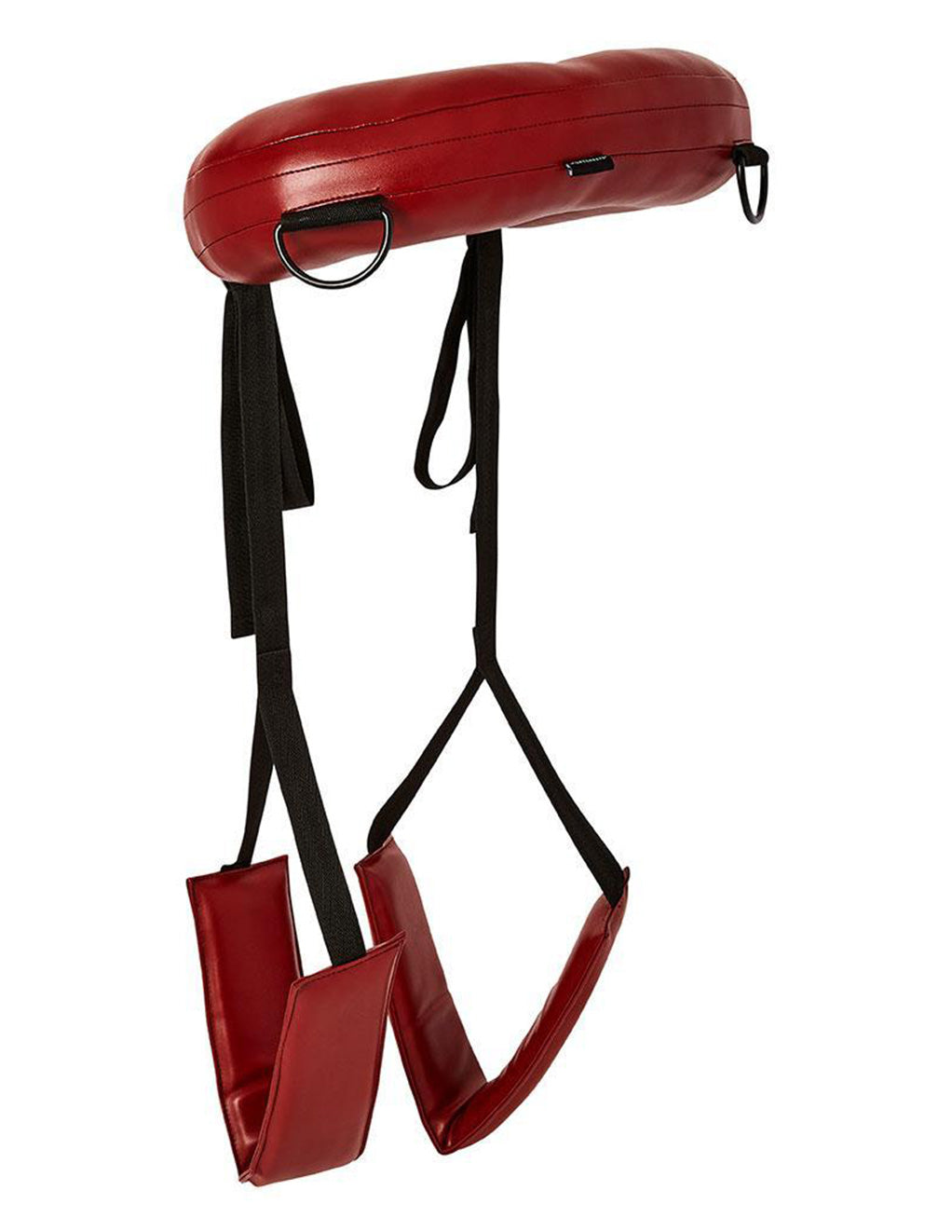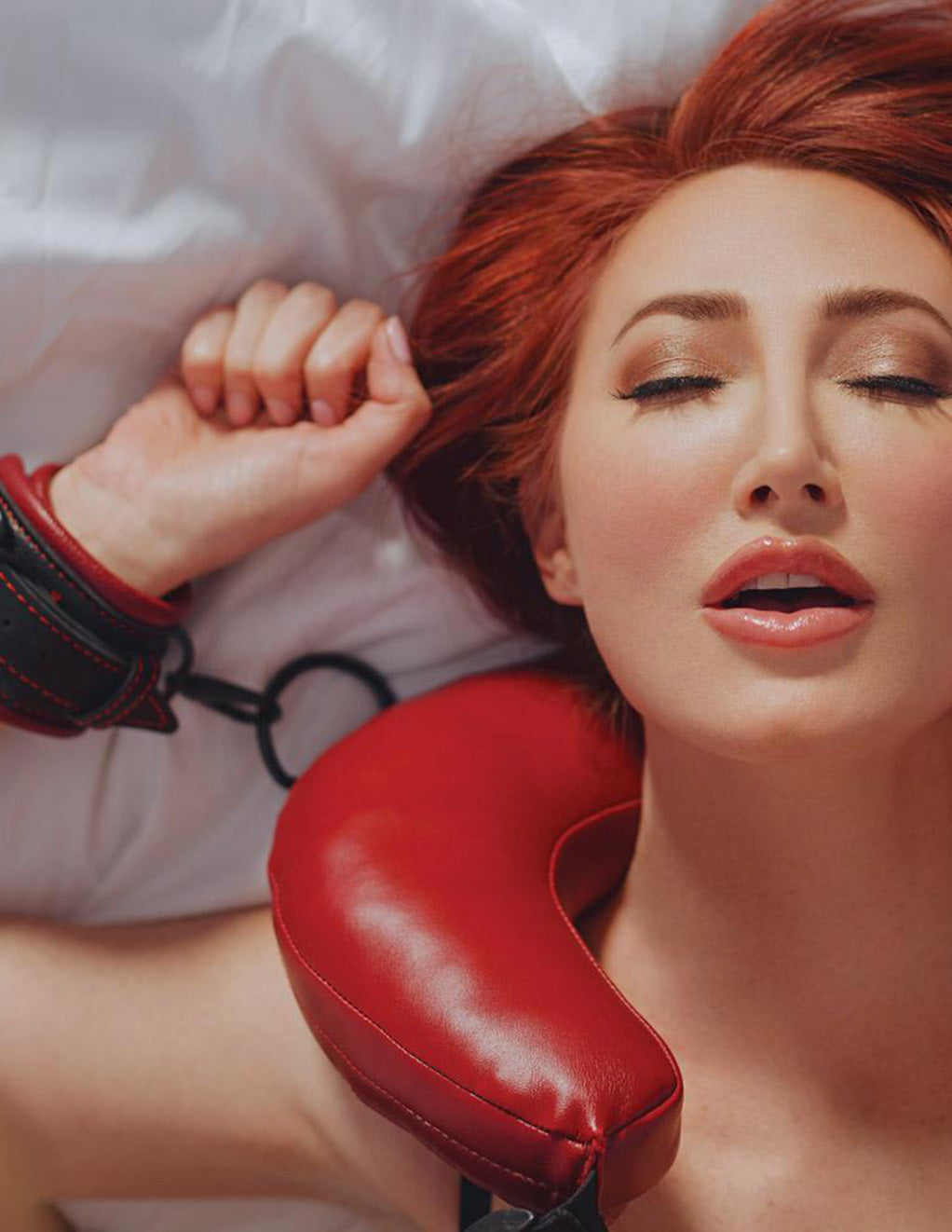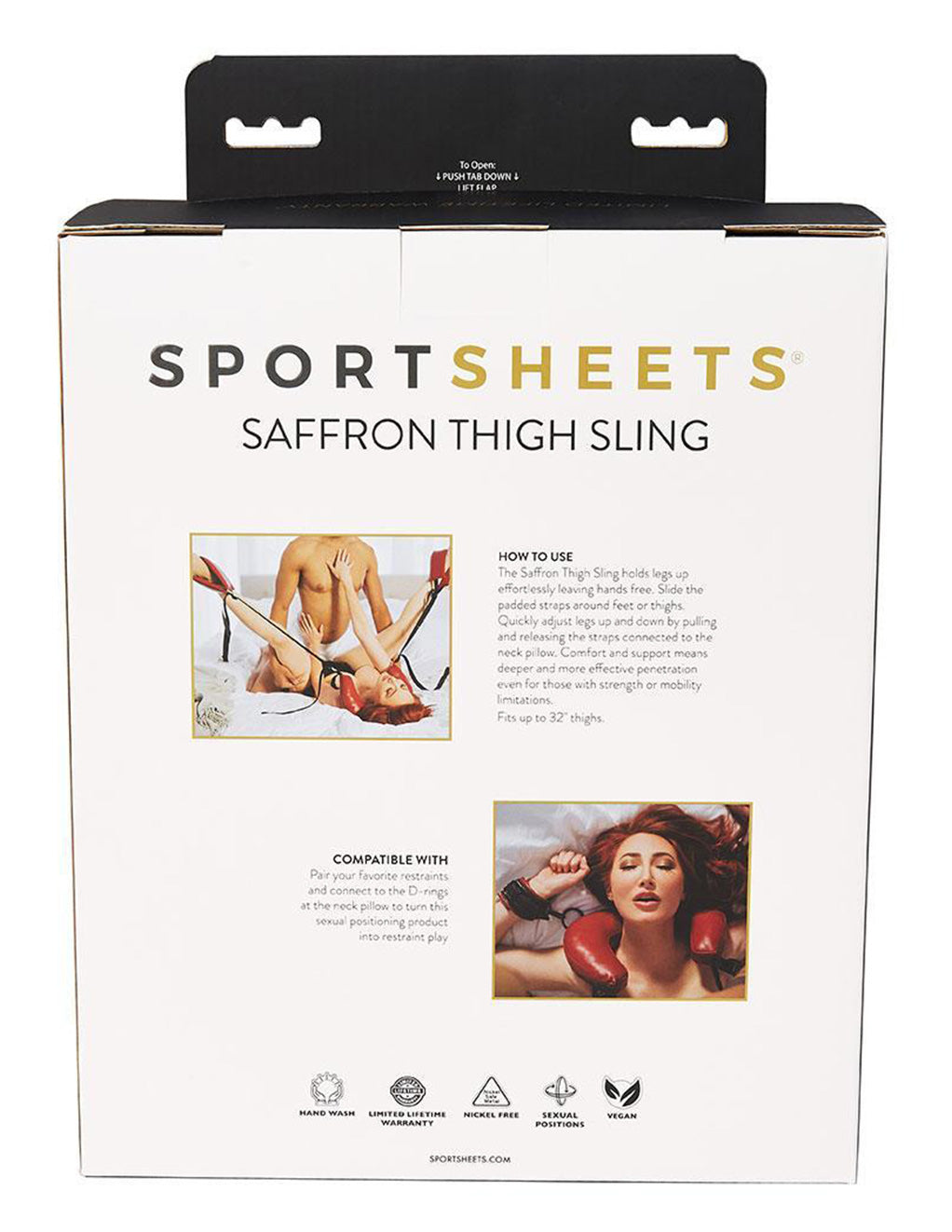 Sportsheets Saffron Thigh & Neck Sling
If you're struggling to keep up with the pace, don't hesitate to give the Saffron Thigh Sling a go! It allows you to keep your legs spread during the action and focus solely on enjoying the moment. It's adjustable and allows for a variety of positions to match your personal liking.  This sling fits up to 32 inch thighs.  Soft with cushion neck rest lifts head for a better view during the play.  Pairs well with: Saffron wrist cuffs and blindfolds.
This product has a limited lifetime manufacturer's warranty through Sportsheets.  Click here to visit Sportsheets' warranty page. 
Wipe down with toy cleaner
Slide the padded straps around feet or thighs
Quickly adjust legs up and down by pulling and releasing the straps connected to the neck pillow
Details
Color: Black/Red
Material: Vegan Leather
Size: Fits thighs up to 32"
Brand: Sportsheets
Model #: SS48007