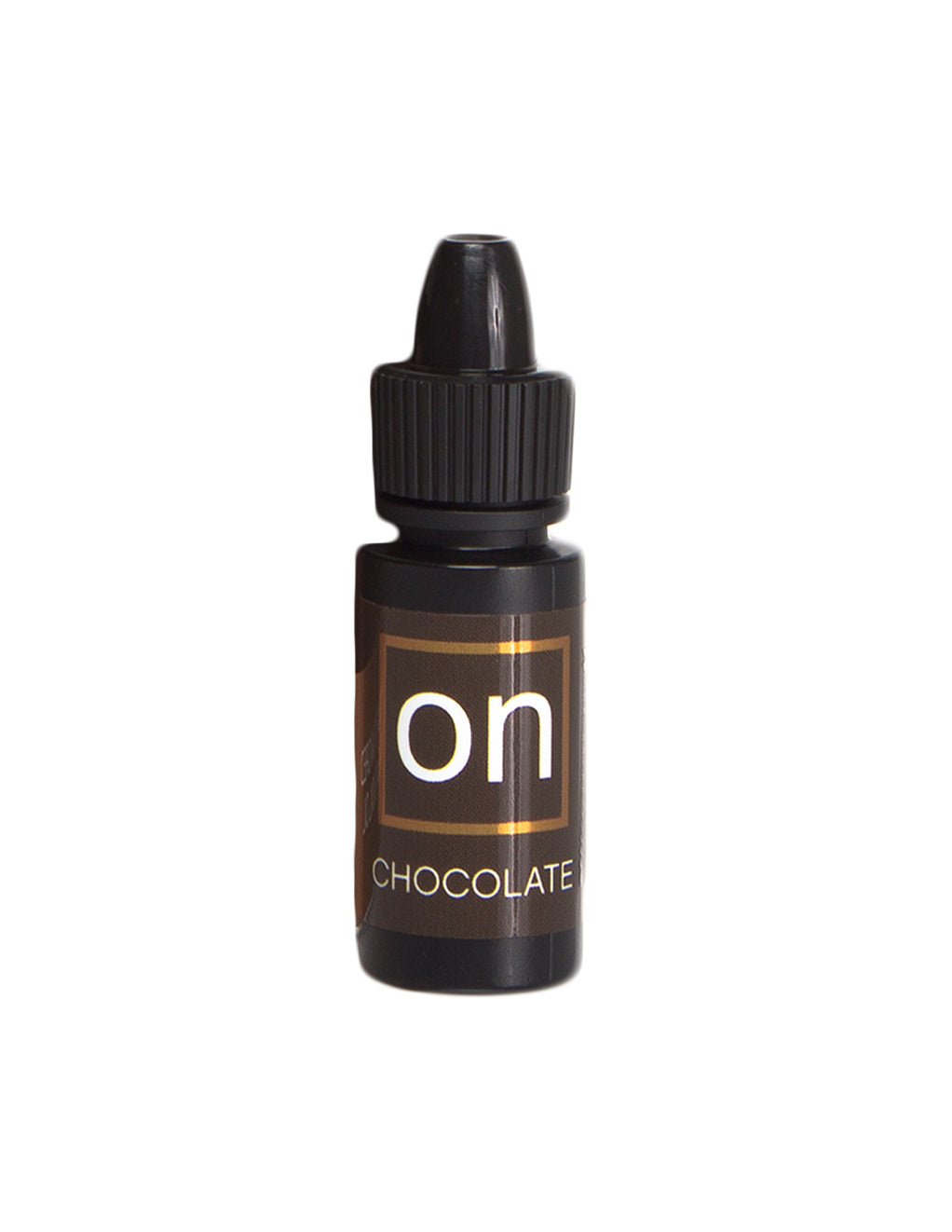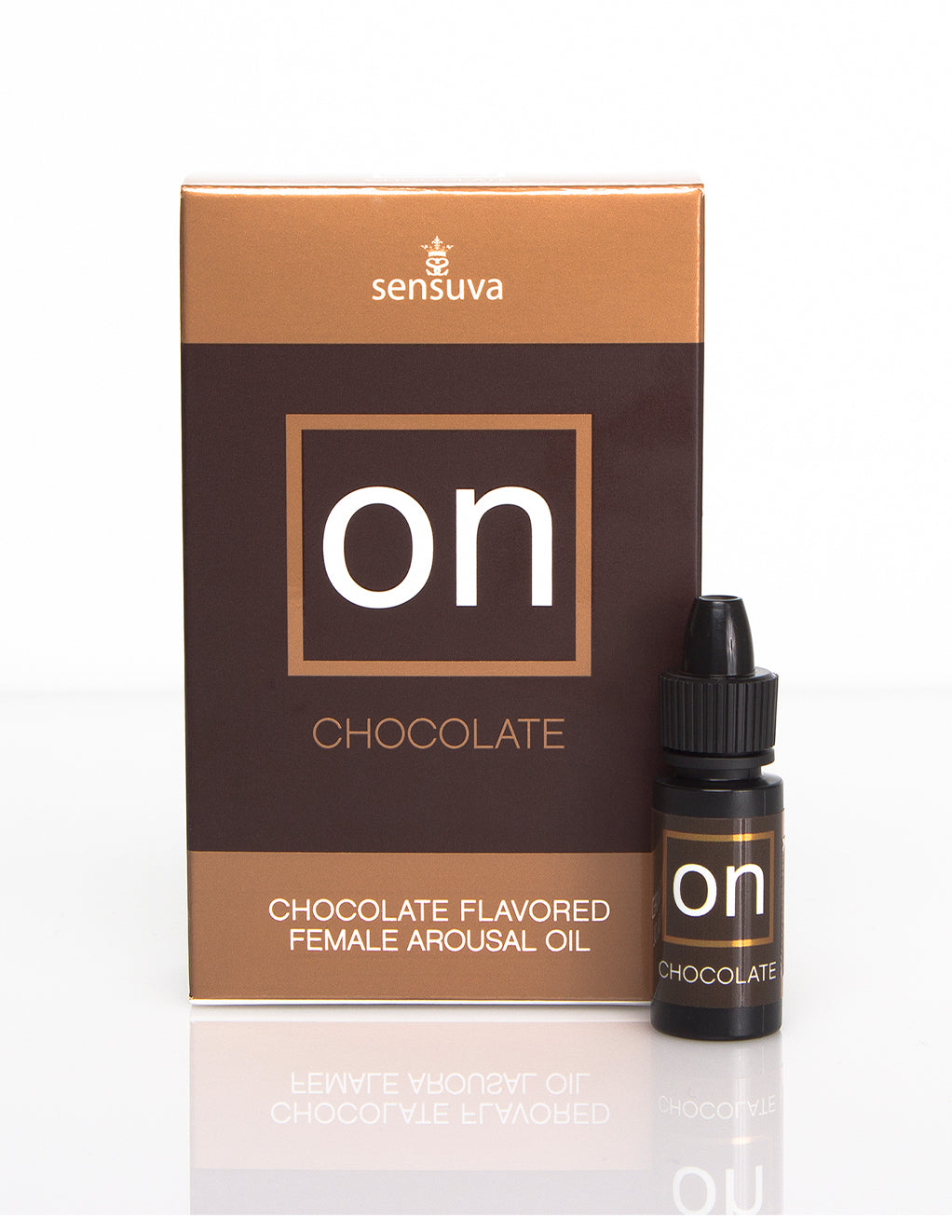 Sensuva On Chocolate Arousal Oil
Fulfill your cravings with the Sensuva On Chocolate Arousal Oil! This yummy tasting blend of essential oils and extracts is made for arousal and pleasure. When applied to the clitoris, the oil immediately creates a pulsating and vibrating feeling. This oil makes for tasty enhancement for clitoral stimulation. The stimulation may last up to an hour. Start with one drop and work your way up.

Ingredients: Titanium Dioxide, Soybean Oil, Corn Starch, Cyclopentasiloxane, Shea Butter, Sucrose Tetrastearate Triacetate, Silica, C12-C15 Alkyl Benzoate, Fragrance, Macadamia Nut Oil, Aloe Vera Oil, Apricot Kernel Oil, Raspberry Seed Oil, Vitamin C (Ascorbyl Palmitate), Vitamin D3, Vitamin E (Tocopherols), Proprietary Pheromones.
Start with 1 drop and apply as desired
Wash off with pH balanced soap and water
Details
Flavor: Chocolate
Size: 5ml
Brand: Sensuva
Model #: VL 174-L